Celebrated architect Scott Johnson is bidding adieu to his meticulously crafted modern country home in Ojai Valley, Calif.
Johnson is best known as the founding partner of Johnson Fain – the firm behind landmark buildings such as Fox Plaza (famous for its appearance as Nakatomi Plaza in the film series Die Hard), Opus One Winery, and CAA's current and forthcoming Century City Headquarters.
But his Ojai Valley house has its own claim to fame.
The architecturally distinct home graced the cover of Food & Home Magazine, and was featured in quite a few industry publications, including Architenect, Ventana, and a spotlight on Fast Company's round-up of 5 Houses That Architects Built For Themselves.
Johnson and his wife, gynecologist Dr. Margaret Bates, MD listed the house for sale at the end of August, with Aaron Kirman and Danelle Lavin of Aaron Kirman Group at Compass in charge of the listing.
Two weeks later, the property — priced at $10,500,000 — is already under contract. And it's easy to see why a buyer was quick to take it off the market.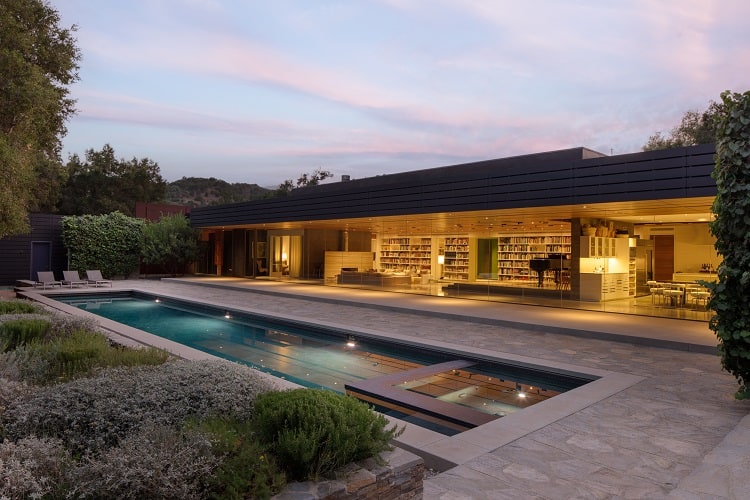 Completed in 2016, Wall House won a Merit Award in the 2017 AIA Los Angeles Residential Architecture Awards and was published in Michael Webb's 2018 book Architects' Houses.
The property sits on a secluded 11-acre, low-lying meadow surrounded by creeks streaming from the Los Padres National Forest into the nearby Ventura River and 200 native Oak trees.
It consists of a 5,200-square-foot main residence, a detached art studio, and a detached gym and guest suite and an open-air pavilion.
The main residence offers 3 beds, 4.5 baths, and an expansive, column-free living area, with the ceiling hung between two massive board-formed concrete walls.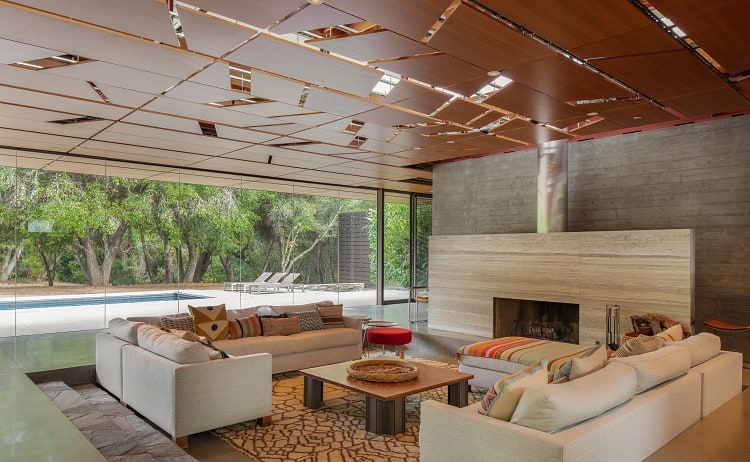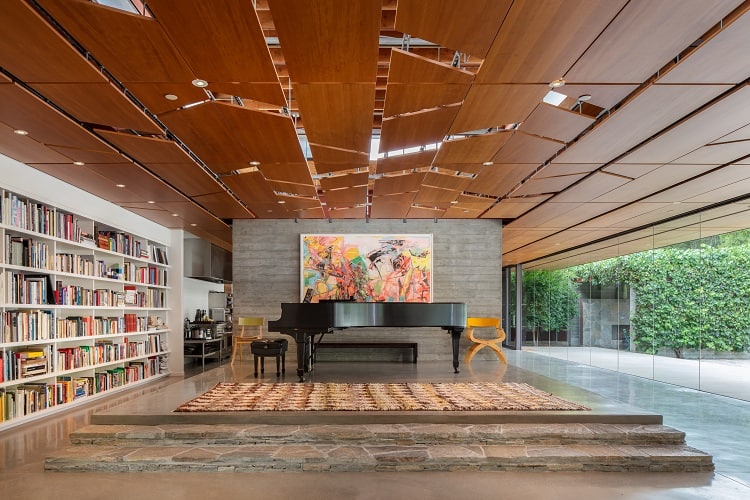 SEE ALSO: The Chemosphere House and 6 other striking John Lautner-designed homes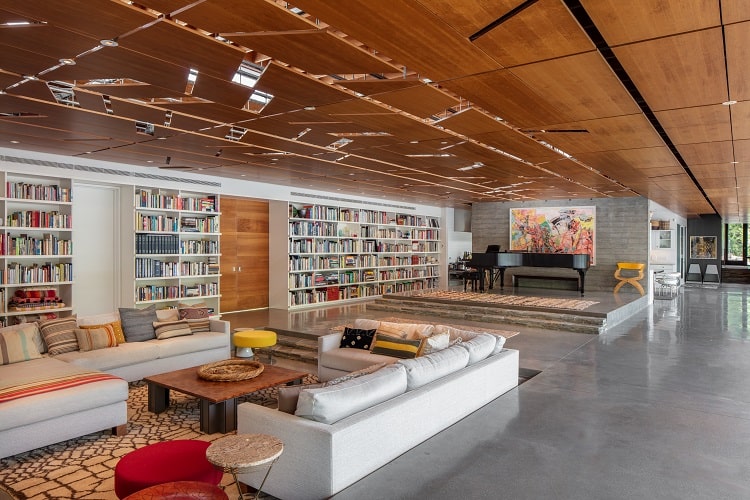 The Douglas Fir ceiling is open and naturally ventilated through an automated clerestory system, producing changing patterns of light on the interior, per the listing.
A long floor-to-ceiling glass wall dramatically opens the home to the rear yard which includes a 25 yard pool, an outdoor fireplace and an outdoor kitchen complete with a wood-burning grill and pizza oven perfect for al fresco dining.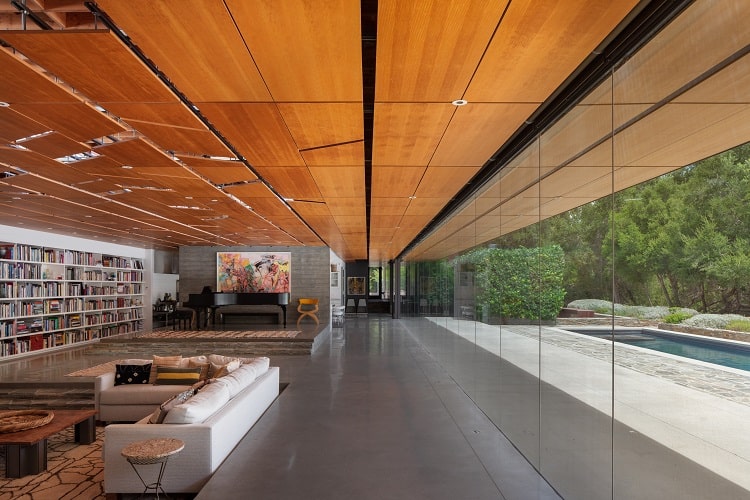 The beautifully-appointed chef's kitchen sits next to the living room and benefits from the same floor-to-ceiling glass treatment that blurs the lines between indoor and outdoor.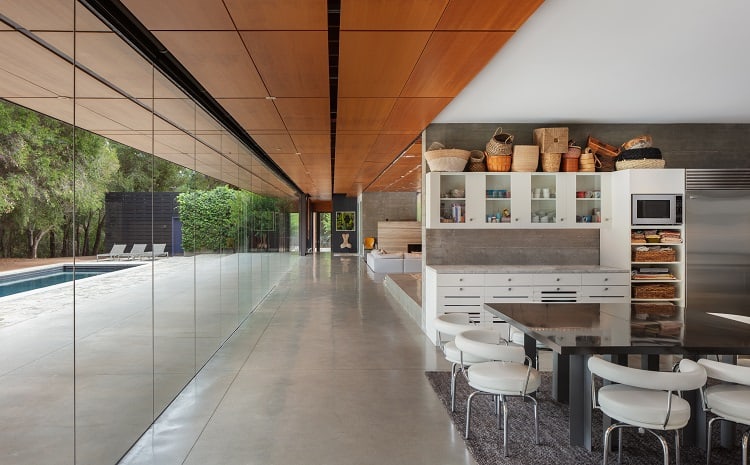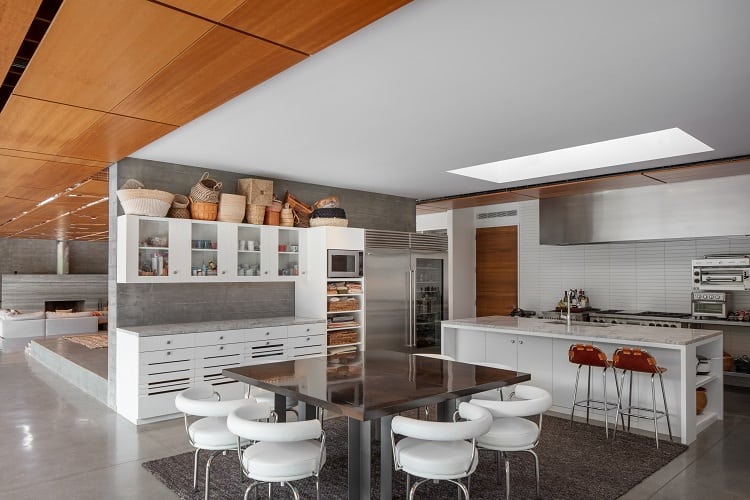 Just to the south of the pool and separate from the main house sits a gym + guest suite, while north of the main residence and just past the fruit and vegetable orchards sits a voluminous art studio with sliding walls of glass.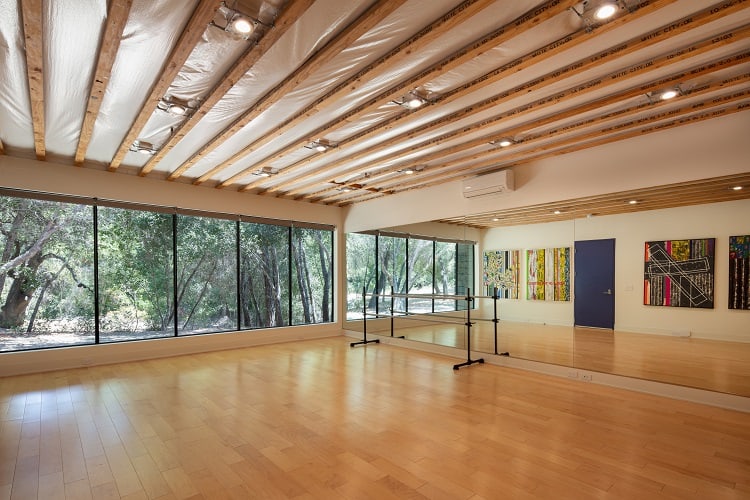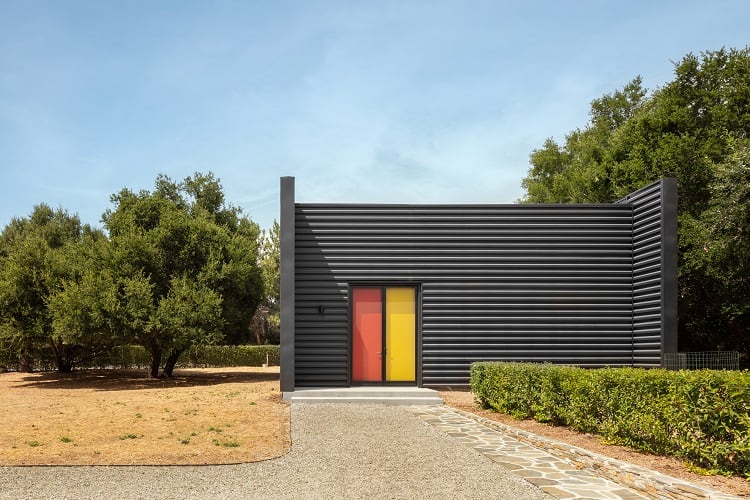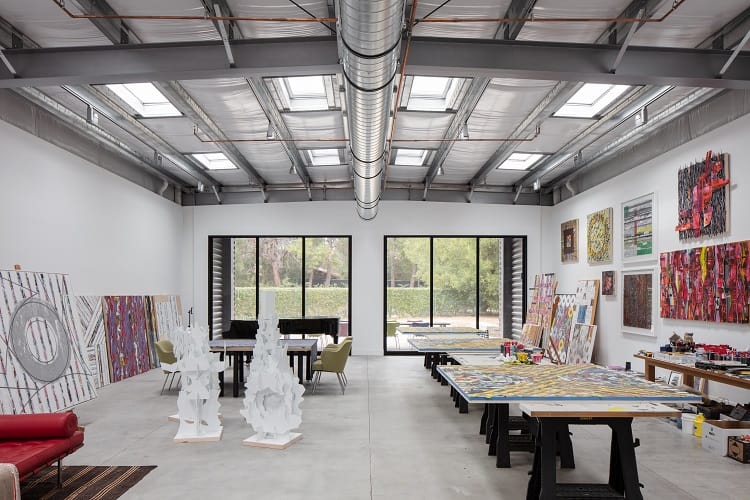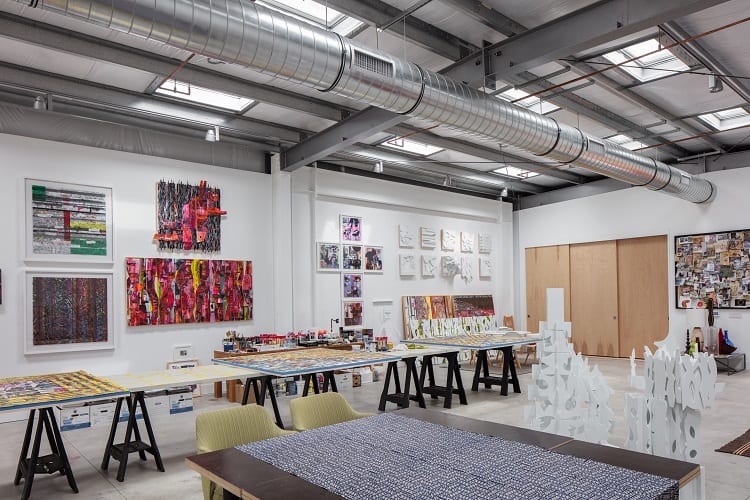 Johnson's Wall House is set in the scenic Ojai Valley in Ventura County (northwest of Los Angeles and east of Santa Barbara), a popular tourist destination known for its boutique hotels, recreation opportunities, hiking, and farmers' market with local, organic agriculture.
And it fits right in: the small town of Ojai is renowned for its small businesses specializing in local and ecologically friendly art, design, and home improvement.
In fact, you won't find any chain stores around, as they are prohibited by city ordinance to encourage local small business development and keep the town unique.
More stories you might like
An Iconic Richard Neutra-Designed Stilt House Looming Over the Valley
Midcentury Modern 'Treehouse' Incorporates Century-Old Sycamores and Native Oaks in Its Design
A Piece of Architectural History: Lloyd Wright's Derby House
The House that Zaha Hadid Built: The Story of the Only Residence Ever Designed by "The Queen of the Curve"