One of the most unique and architecturally distinct homes in all of New York City is looking for new tenants.
A historic East Village synagogue that was converted into a sun-drenched townhouse 15 years ago has just resurfaced on the market as a $30k rental — and it's a sight to be seen.
The former synagogue was once known as the 8th Street Shul and served the Lower East Side's Jewish community.
The building managed to survive two fires in the past century, but unresolved ownership issues left it go unattended for years. That was until 2005 when the building was sold to a real estate developer that revamped the property and turned it into an upscale private residence.
It's now a breathtaking four-story home with impeccable interiors, dramatic 22′ ceilings, and walls of exposed brick and wood, specially designed for displaying artwork. The home is downright gorgeous and comes fully furnished.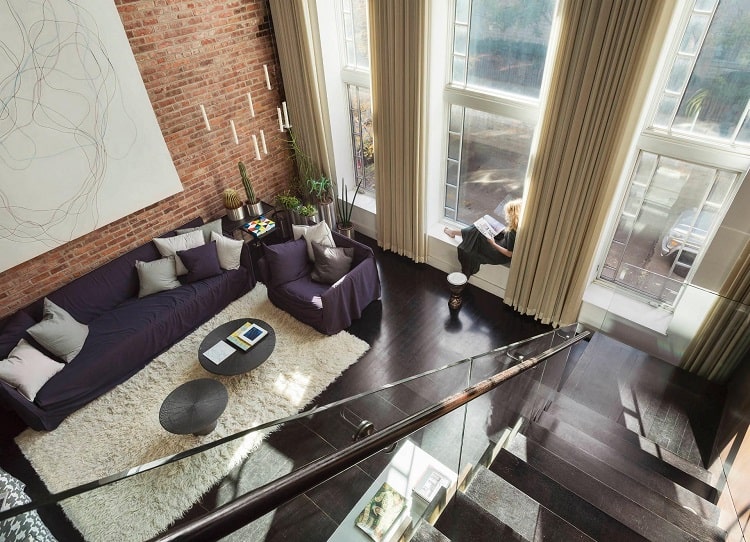 With a dramatic living area — featuring 22′ cathedral ceilings, floor-to-ceiling walls of restored brick (east) and Wenge wood paneling (west), as well as a Cantilever balcony with a built-in projector for showcasing art — the former synagogue has been re-imagined as a space for art lovers, which only doubles down on the space being an art piece in itself.
The luxury rental comes with 4 bedrooms, 2.5 bathrooms, and 3 wonderful outdoor terraces.
Trending stories
Brought to the finest modern standards, the former synagogue features an expansive chef's kitchen with Italian granite counters, a 20′ island, floor-to-ceiling custom-built Wenge cabinets, upscale appliances that cover every possible need, and some nice bonuses (like a built-in temperature/humidity-controlled wine cooler).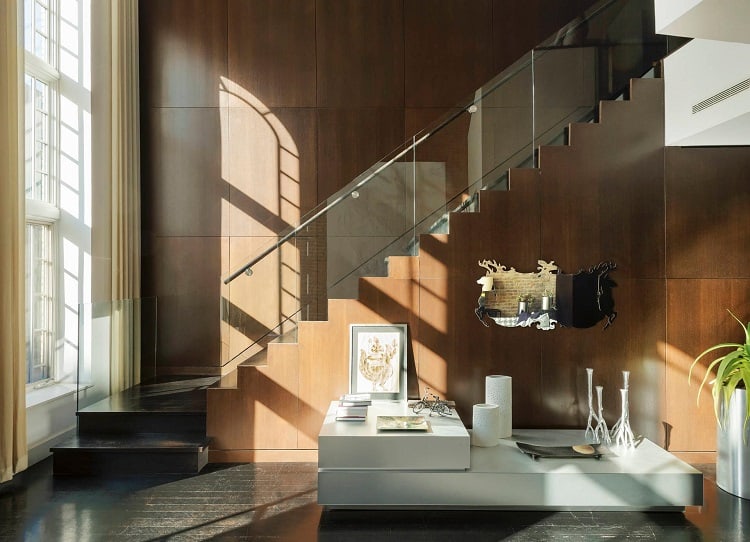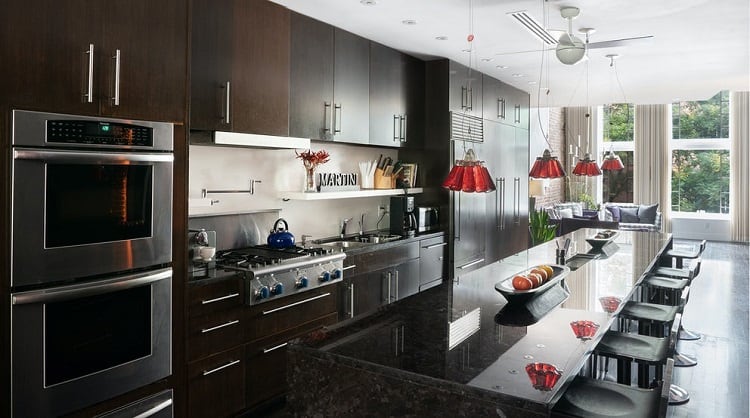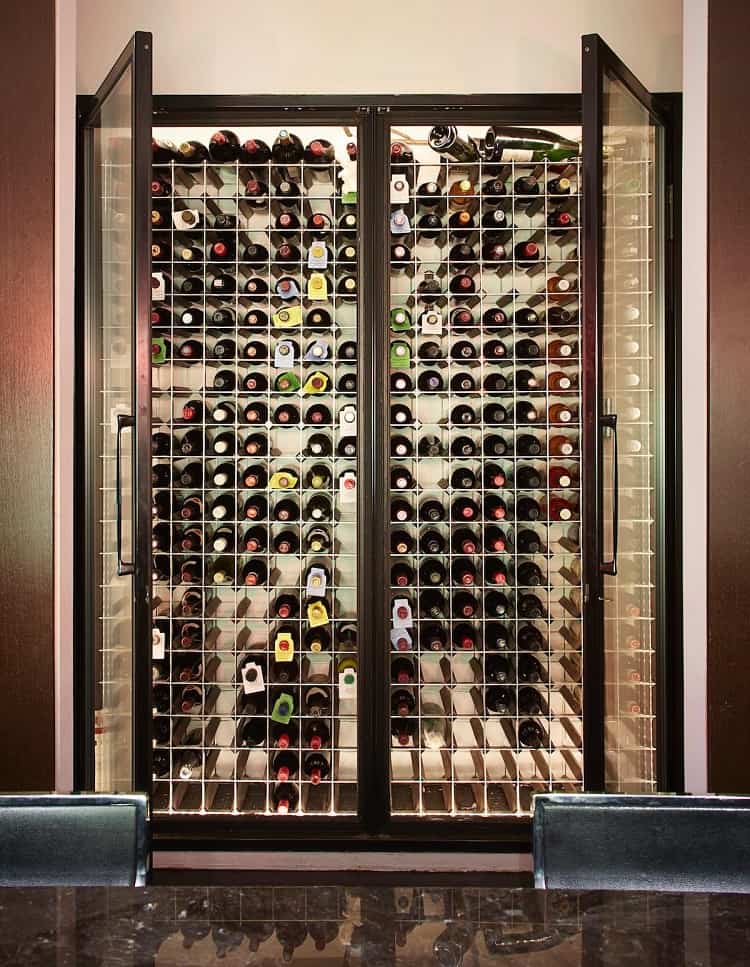 There's also a separate elegant dining area with a restored 19th Century backlit Star of David.
On the 3rd level, there's a gorgeous library with custom-built floor-to-ceiling wood bookshelves, an Italian marble fireplace and a wet sink/wet bar.
The 4th story has a fairly unique floor-to-ceiling glass hallway and secluded master bedroom, fitted with a custom-built working fireplace, huge walk-in closet, and opulent master bath packed with everything from an oversized Jacuzzi tub, to walk-in shower with steam unit, rain shower, waterfall and separate hand-held shower.
To top that off, there's also a hot tub that fits 8 people out on the master terrace.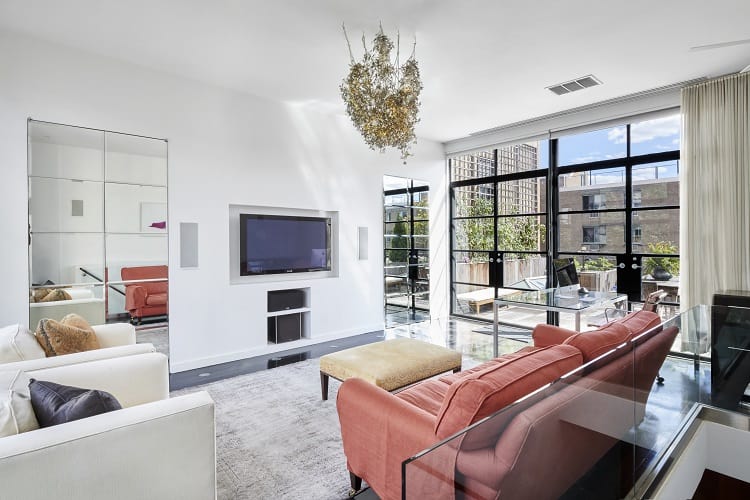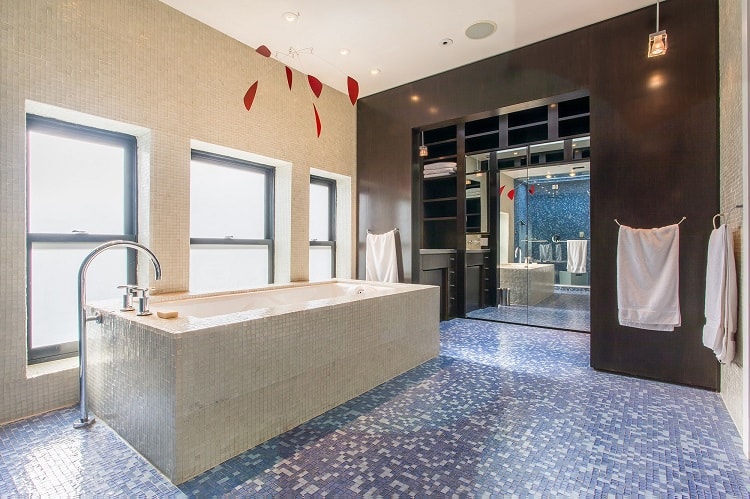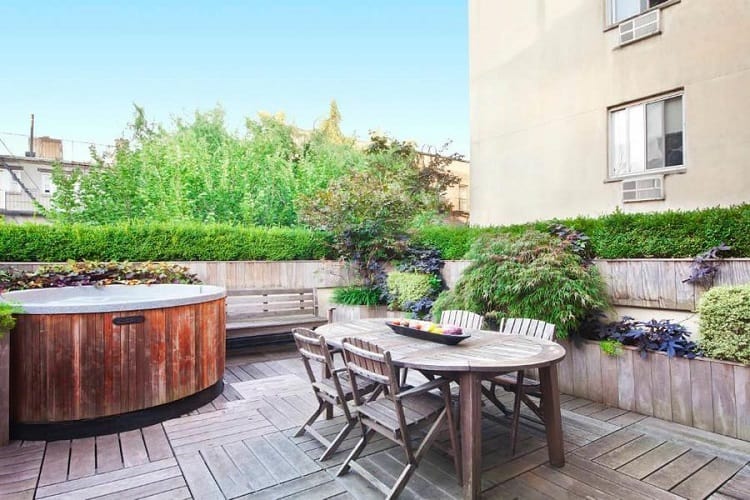 The stunning townhouse is being offered fully furnished, and the listing clearly specifies that it's looking for short-term renters (9 months max).
Those interested in the 30,000/mo rental should contact listing agents Jessica Swersey or Jamie Fedorko, both with Warburg Realty.
Fun fact: The former synagogue even had a brief stint in a movie (though it's worth noting that this was prior to its transformation), as the building was featured in Darren Aronofsky's 1998 psychological thriller Pi.
More luxury homes
The History of The Breakers, the Vanderbilts' Iconic Summer Estate in Newport
Everything We Know about Trevor Noah's Apartment in New York City
Winfield Hall, the Historic Woolworth Mansion in Glen Cove
The private homes aboard the NJORD Superyacht