Leaving behind an impressive body of work written in his now-iconic style, Nobel Prize winner Ernest Hemingway was a titan of 20th-century literature.
Born and raised in Oak Park, Illinois, the novelist went on to live a life full of adventures before his untimely death in 1961.
He was a reporter for The Kansas City Star, an ambulance driver in World War I, and a field journalist covering the Normandy landings and the liberation of Paris, among other endeavors.
He married four times and strived to be a composite of all the manly attributes he gave to his fictional heroes — a hard drinker, big-game hunter, fearless soldier, amateur boxer, and bullfight aficionado.
With his masterful writing — that left us with timeless works like A Farewell to Arms, The Old Man and the Sea, The Sun Also Rises, and For Whom The Bells Toll — and a memorable presence marked by his adventurous and widely publicized life, Hemingway earned himself a fame surpassed by very few.
So did his house in Key West, Florida.
Hemingway's house in Key West is a national treasure
Throughout the course of his many adventures, Hemingway lived in many places, but his residence in Key West was of particular importance both for his personal life and his development as a writer, as it was the place Hemingway wrote some of his best-known works.
In fact, he penned nearly three quarters of his life's work while living in the Key West home.
It was also here that the author developed an obsession for deep-sea fishing and where he was given the nickname "Papa," by the "Key West Mob".
After living in Paris for a few years — where he became part of a group of American expatriates (dubbed the "Lost Generation) who poured into the French capital in the decade after WWI, including F. Scott Fitzgerald, Gertrude Stein, Ezra Pound, and T.S. Eliot — the novelist left his first wife, Hadley Richardson, for fellow journalist Pauline Pfeiffer.
He later married Pfeiffer and decided to return to the States with his new bride, and the couple settled on Key West, in the southern end of the Florida Keys — at the recommendation of writer and friend John Dos Passos.
Looking for a new place to call home, Pfeiffer found a house for sale at auction, a unique property built in 1951 by the owner of a local ship salvage company.
Luck was on the newly-wed couple's side, as Pauline Pfeiffer's uncle bought the property for them as a belated wedding gift, and the two went on to restore the property and fill it with European antique furniture.
They also turned a detached carriage house on the grounds into a writing studio for the novelist.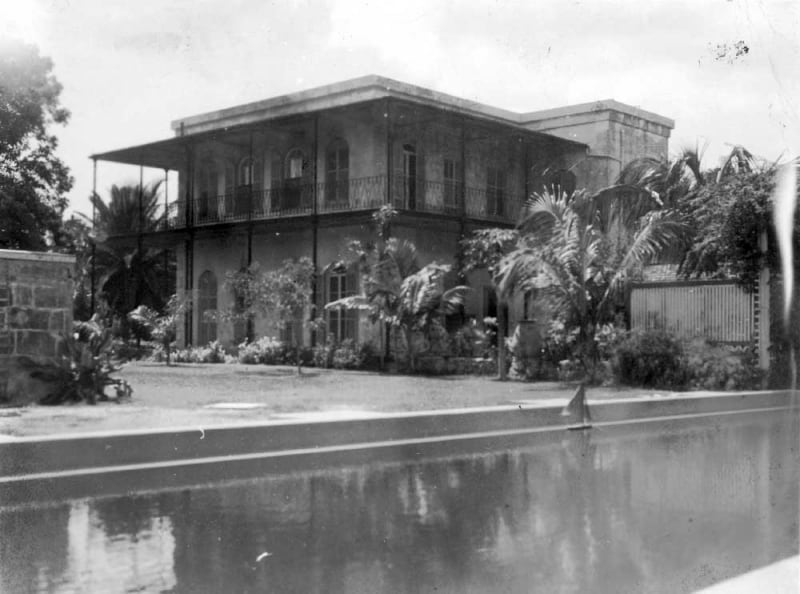 Later transformed into a museum (which you can visit today) the Spanish-style house is a marvel to look at, but not only because it belonged to the prolific author.
Its most compelling feature is the fact that it had the ability to withstand damage from about 170 years' worth of storms.
This means that the house has successfully weathered over 20 hurricanes and tropical storms that have historically stricken Key West, Florida.
A fortress in the middle of hurricane alley
Hemingway's house was built out of native rock hewn from the grounds, in 1851 by Asa Tift — a marine architect and salvage wrecker.
The building wasn't in great shape when the author and his wife took ownership in 1931, but they didn't let that stop them and appreciated the grand architecture and stateliness of the home.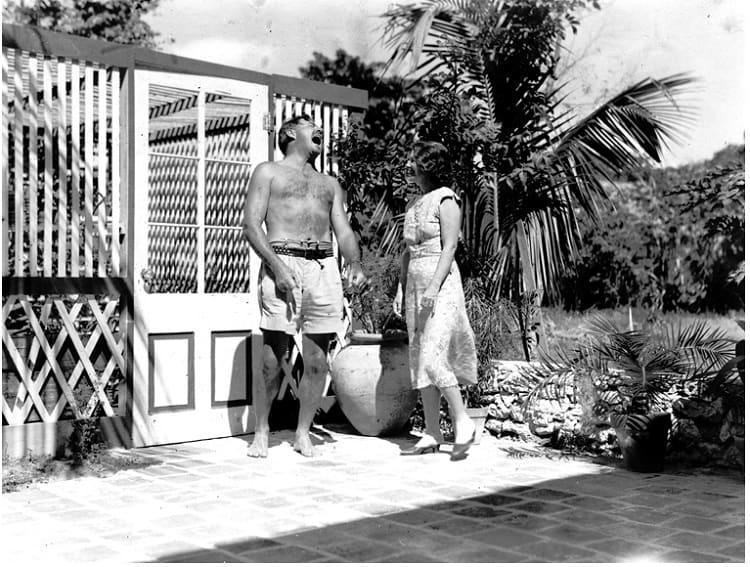 By using 18-inch thick limestone blocks, the house's builder knew that he was building a fortress that would stand tall in the middle of hurricane alley.
And just to make sure this house will be storm-proof, he built it on the second-highest point in Key West — about 16 feet above sea level. Only the Key West Cemetery stands on higher ground (18 feet).
On the inside, the Florida house is everything you'd expect a classic author's home to look like. It has that elegant and timeless look (beautifully preserved and operated as a museum) and stands as a testament to lasting beauty.
The Hemingways' personal touches still abound throughout the house. Many of the unique furnishings are European antiques collected during their stay on the continent.
The trophy mounts and skins were souvenirs of the Hemingways' African safaris and numerous hunting expeditions in the American west. Ernest's presence can still be felt in his studio where he produced some of his most well-known works.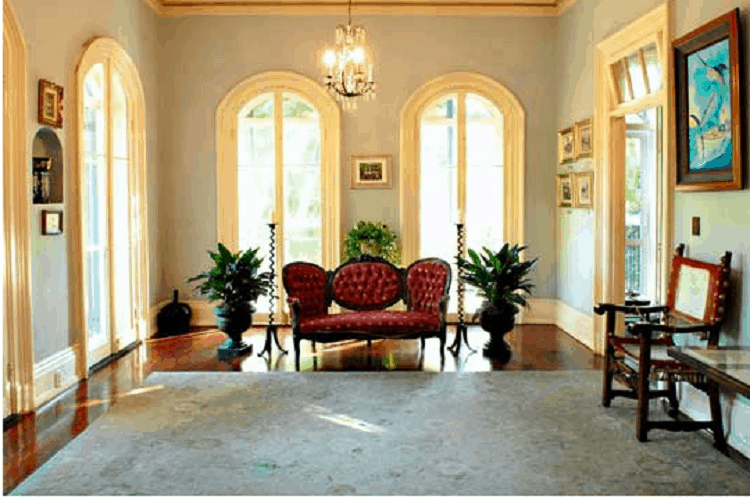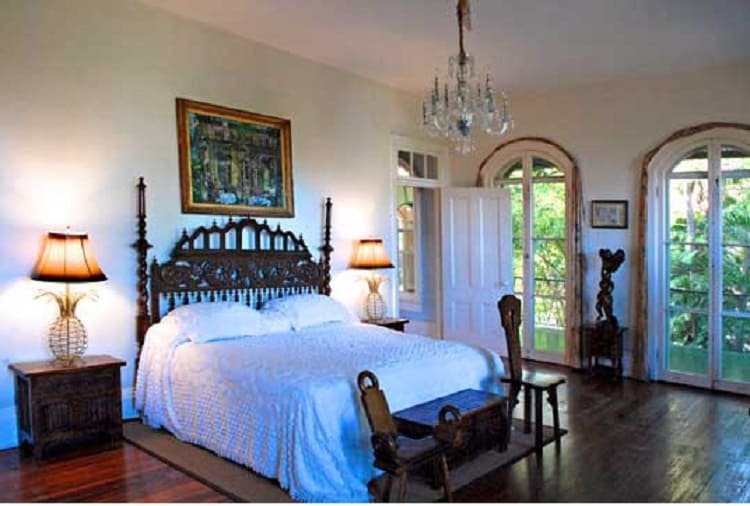 Not your ordinary house
Like many other professionals, Craig Fugate, a retired FEMA specialist, is impressed by Hemingway's house and the way it was built.
The carbonate sedimentary rock proved itself to be quite enduring over the years and the 16 feet between the building's hardwood floors and sea level – well, that's just an architect's brilliant and ingenious idea.
While others in the area invest a great deal of money to consolidate their homes and make sure they won't be devastated by a hurricane, Hemingway's house is naturally built to face the ocean and its rising tide. "That kind of construction, the heavy masonry construction, is great to brace against wind." says Fugate.
While still admiring the architectural strategy used by Tift, Illya Azaroff (the founder of the American Institute of Architects' Design for Risk and Reconstruction Committee) can't help being somewhat skeptical about the house's resilience.
Yes, it has made it this far, but there's no guarantee the next storm won't strike the museum a major blow. After all, no house that we know of is 100% disaster-proof.
Facing disaster for 170 years
Since its construction, the limestone structure has remained remarkably intact.
In 2005, Hurricane Wilma hit the island in what the National Weather Service deemed the "hyperactive 2005 season", and it brought with it one of the highest storm floods ever seen in the Keys.
However, Dave Gonzales, the museum's executive director reported: "We were high and dry. No water accumulation whatsoever."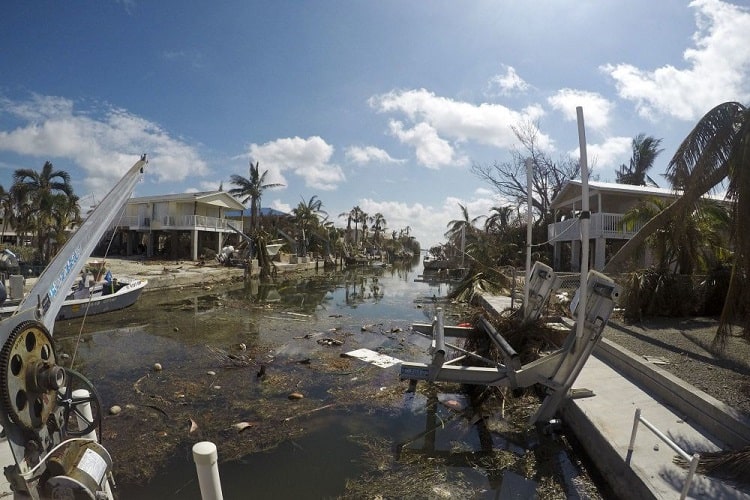 The building was safe and sound although some neighboring homes faltered.
Sure, there were a couple down trees, and the power went out, but the museum staff did have generators, food, and medical supplies on site.
Gonzales was advised to launch an evacuation, but he chose to stay, trusting the house to keep him and everyone else safe.
"We have probably the strongest fortress on the island that is not only a safe structure, but has been there since 1851 with zero structural damage," Gonzales says. 
Hemingway's house in Key West is now home to over 50 six-toed cats
We can't talk about Hemingway's house and museum without mentioning his former polydactyl furry friend, Snow White — a six-toed cat the author got as a gift from a ship captain.
Today, the museum is a sanctuary for over 50 six-toed cats, said to be descendants of Snow White.
In keeping with Hemingway's tradition of naming cats after famous people, the new residents of the historic home all have names like Pablo Picasso, Hairy Truman, and Audrey Hepburn.
Luckily, these cats do have 9 lives as, just like the house, they all survived the many natural cat-astrophes with all toes intact.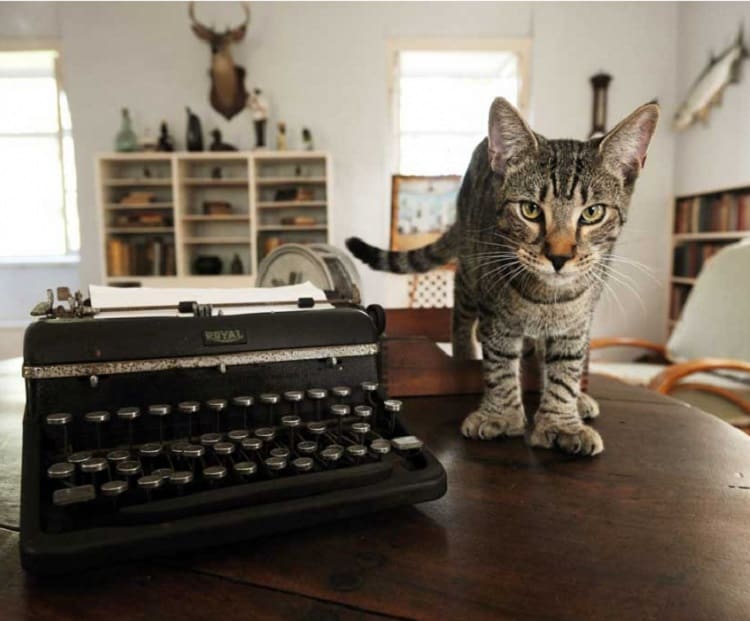 More iconic homes
Stephen King's House, the Beating Heart of Bangor, Maine
Michael Jackson's House, Neverland Ranch: Then & Now
Menabilly, the Real-Life Inspiration for the Manderley House in 'Rebecca'
Zooming In on the Stanley Hotel, Stephen King's Inspiration for 'The Shining'