Update, Nov. 28, 2022: the price has been reduced from $7,995,000 to $6,995,000.
In the picturesque, tree-lined Rustic Canyon neighborhood of Pacific Palisades, Los Angeles sits an architectural gem that makes the most out of its ideal location.
Dubbed 'the Modern Tree House', the midcentury modern abode comes with light-filled interiors, mesmerizing views of its lush surroundings, and a distinctive design.
Envisioned by lauded architect David Hyun — best known for designing the Japanese Village Plaza, which transformed Little Tokyo in Los Angeles from an urban slum into a thriving urban community in the early 1980s — the striking home was built back in the 1960s.
Hyun, the first Korean-American to obtain his architect's license in the U.S., spend the early years of his career working with the offices of legendary architects A. Quincy Jones and Richard Neutra,
The architect was commissioned by the original owners to design "a post-and-beam structure that integrated the magnificent native Oaks and the giant Sycamore which graced the site", allowing residents to enjoy unobstructed views of the century-old trees that surround it.
And Hyun took his task seriously.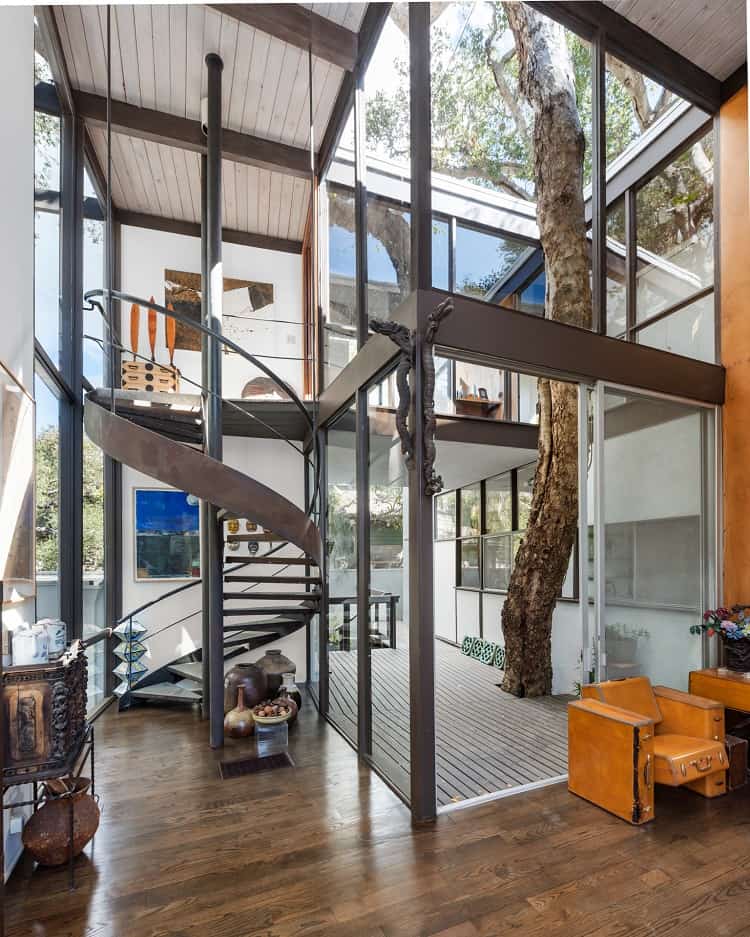 He created "rectilinear 'voids' which incorporated the Century-old living elements into the 'structure' and used glass to "insulate the occupants from the elements while still affording views from every area of the home," according to the listing.
The residence is anchored by a dramatic two-story-tall living and dining area with massive glass windows, further establishing the home's connection to nature — and the elements.
With natural light pouring in from four directions, there's "a constantly changing play of light throughout the day and a variety of subtle moods in the room as the light gradually lessens or weather changes."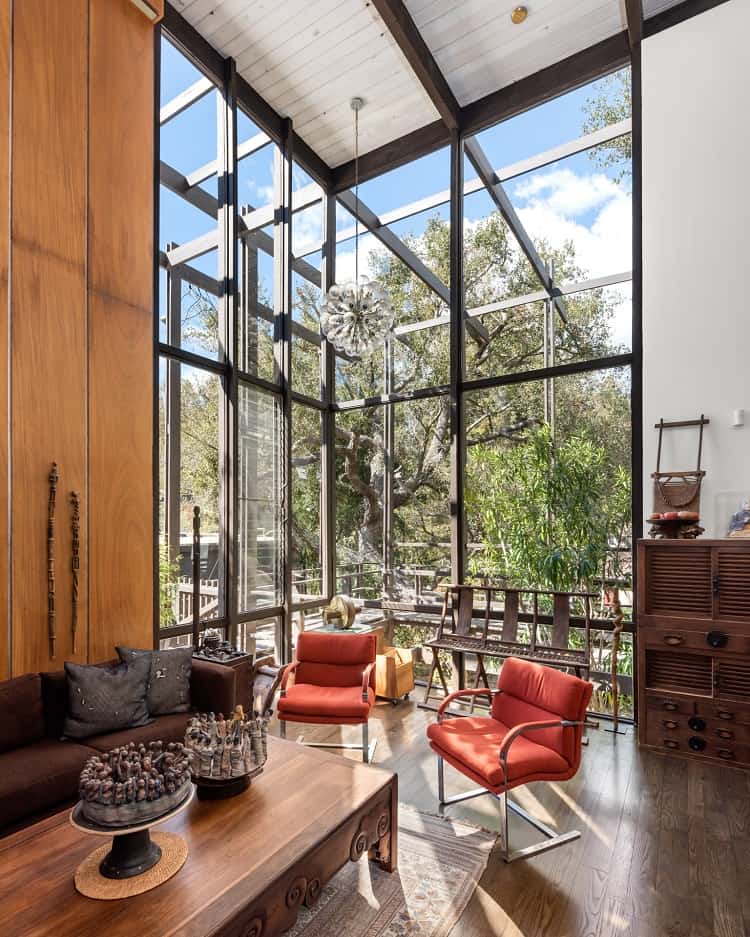 The lower level of the house also features an eat-in Eggersman kitchen, a full-service bar, formal powder room, and three bedrooms.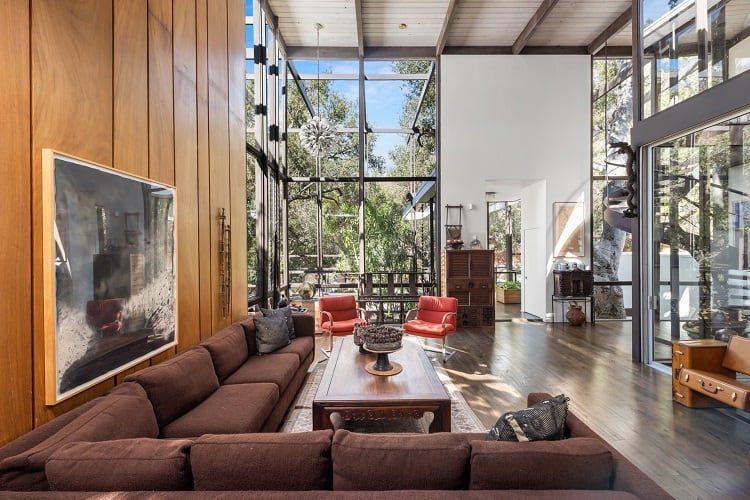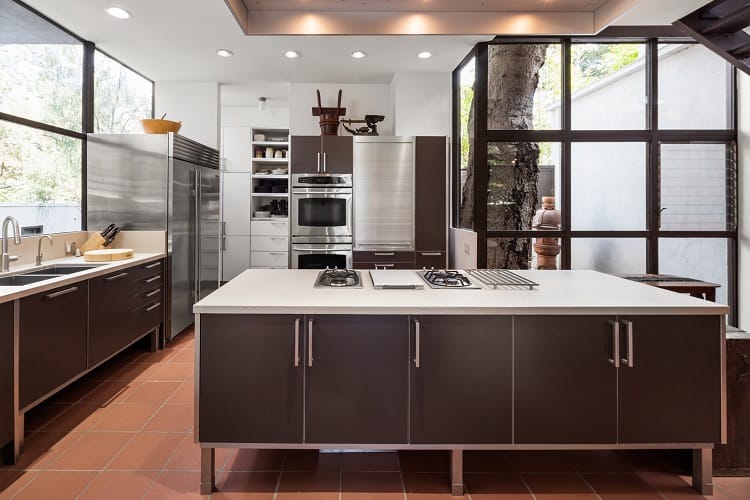 Moving up to the upper level via an eye-grabbing spiral staircase we find the primary suite — fitted with generously sized closets — as well as two separate offices and a large den/media room.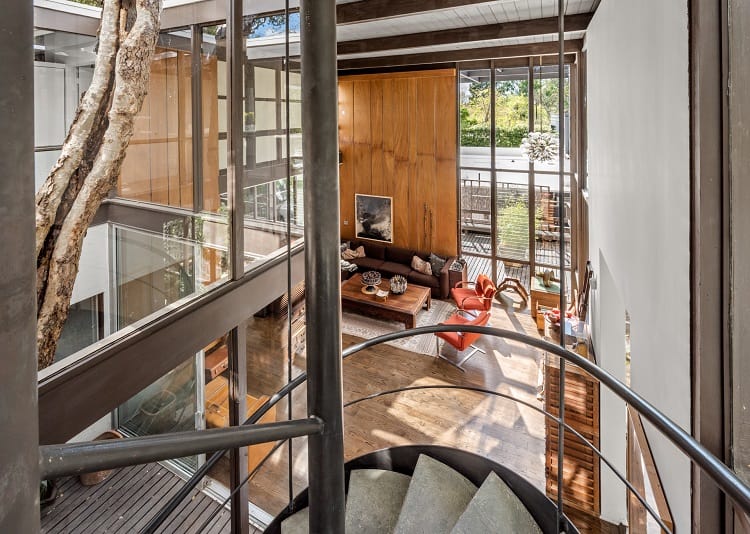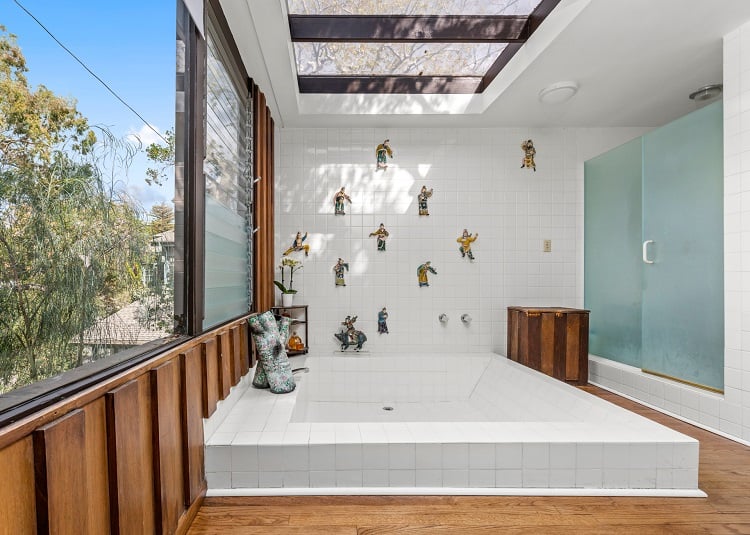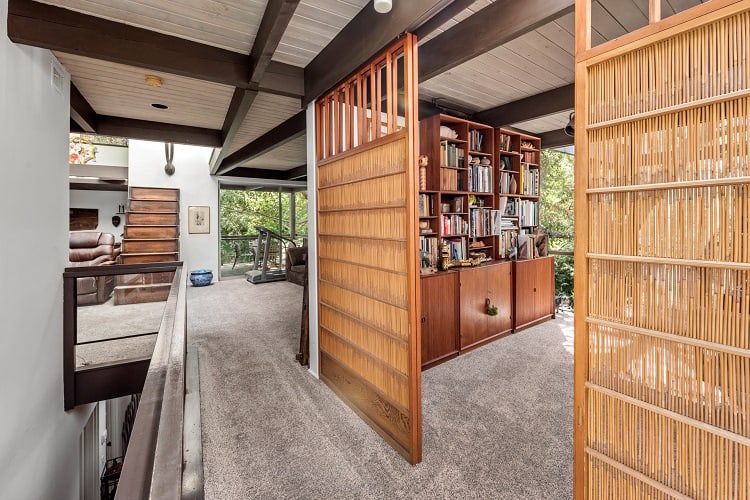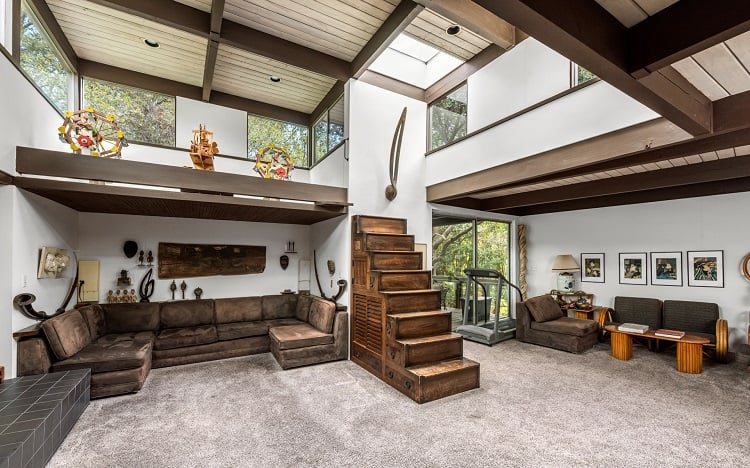 All in all, the beautifully designed home comes with almost 4,000 square feet of space, complemented by some cool outdoor amenities.
The large backyard of the nearly quarter-acre property features a large swimming pool, an area for dining (set amongst the trees), and, perhaps most importantly, a gate directly into Rustic Canyon Park — said to be one of the best parks in Los Angeles.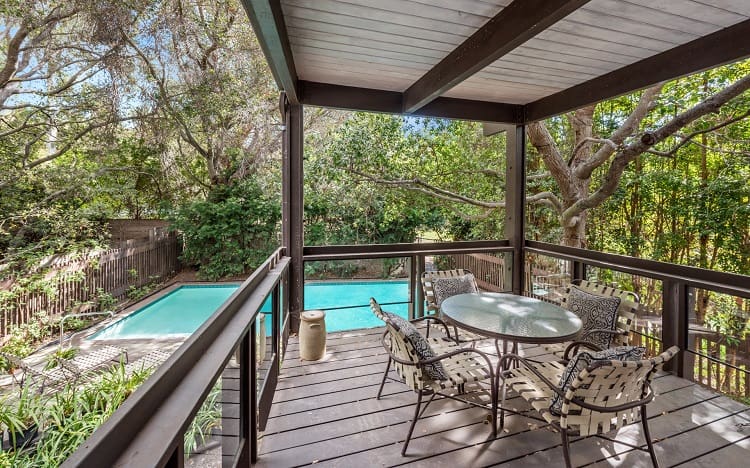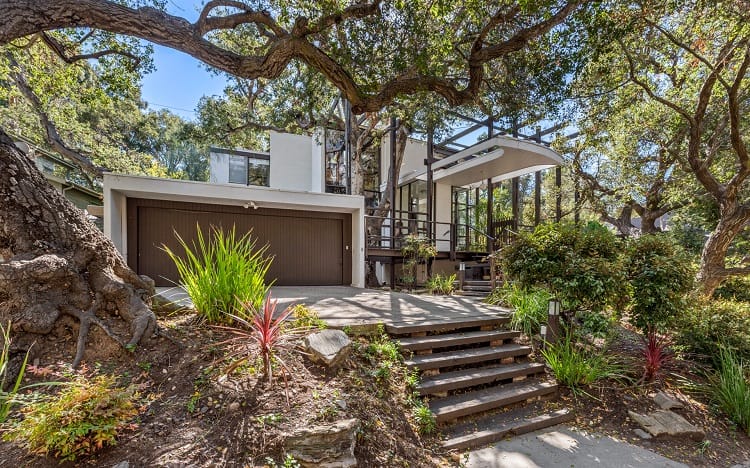 For the past 50 years, the residence was home to prominent entertainment lawyer Gary Concoff and his wife Jean.
The couple is now ready to part ways with their longtime home and has enlisted the help of The Agency's Billy Rose. The Modern Tree House was initially listed for $7,995,000 in early 2022, but the price was later dropped to $6,995,000.
More stories you might like
A Piece of Architectural History is Up for Grabs: Lloyd Wright's Derby House Lists for $3.3M
Richard Dorman's Mid-Century Gem, the Seidenbaum House, Hits the Market for the First Time in 45 Years
The Architect of Hollywood: the Irresistible Appeal of Paul Williams-Designed Homes
Inside a One-of-a-Kind $39M Richard Requa-Designed Home Known as Coronado Castle