Hollywood has a secret, and it's located at 6902 Los Tilos Road on the Sunset Strip. Here lies a stunning 2019-built home designed by architect Marc Whipple of Whipple Russell Architects, that's on the hunt for its very first owner.
The property is being marketed by Steven Rothstein and John Iglar of Douglas Elliman, with an asking price of $14.5 million.
Conveniently situated on the glamorous Sunset Strip, in the Hollywood Hills West neighborhood of Los Angeles, the house is a modern architectural gem. Its design is a testament to Whipple's clean-lined modernist approach, though the property still manages to exude warmth and comfort.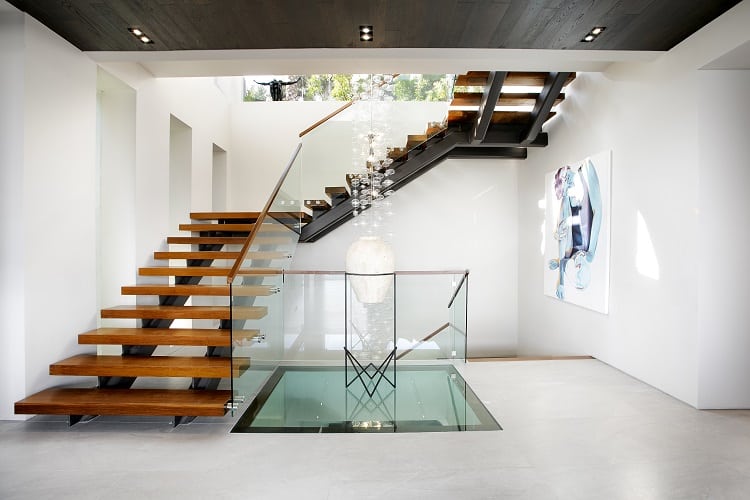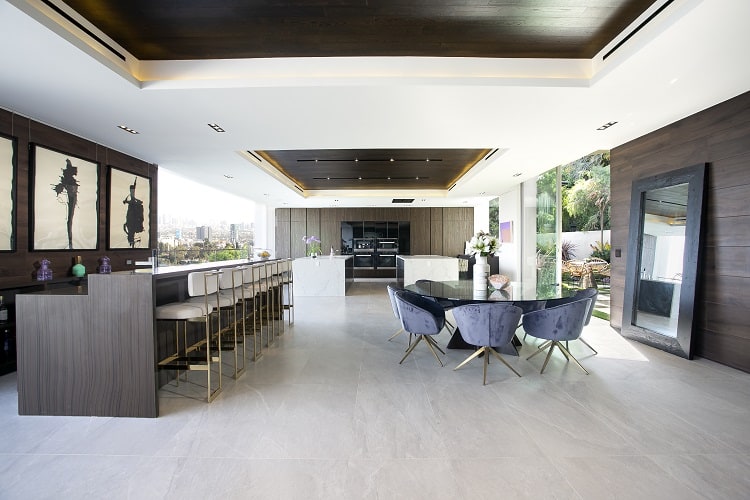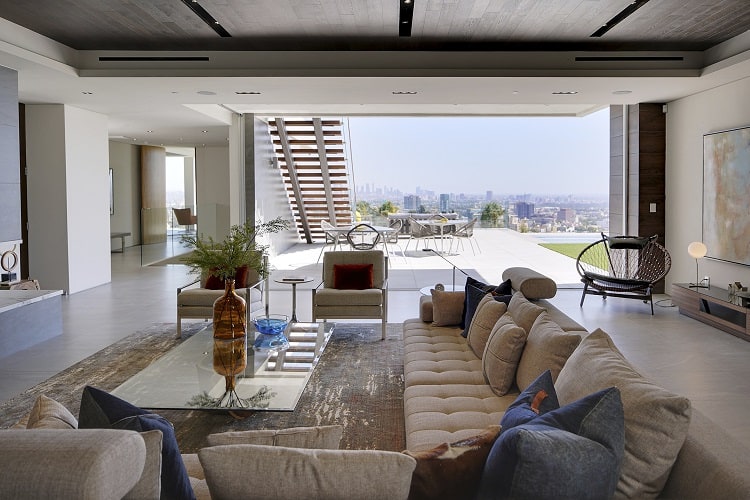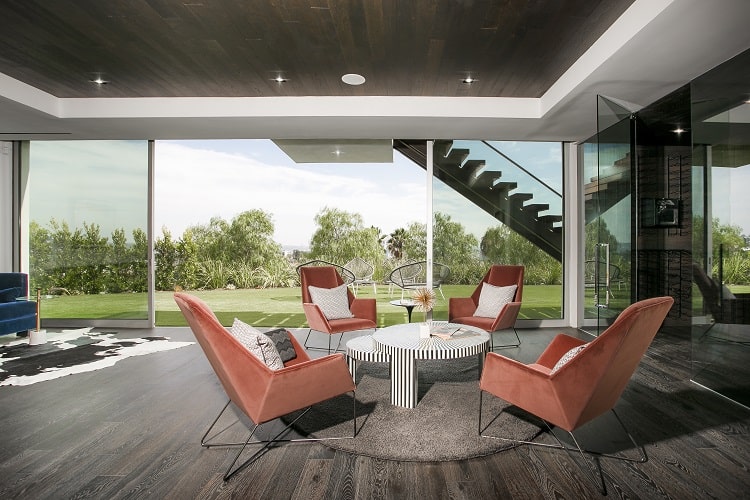 The property incorporates five bedrooms, six bathrooms, as well as two half-bathrooms. Walking onto the property for the first time, you're guided through a private gate that reveals a bridge leading to the rooftop parking. Here, you'll also get to enjoy breathtaking views spreading from the Hollywood sign right to the Pacific Ocean. 
More stories
The main entrance stairway or the elevator will lead you downstairs to the first level of the home, where you'll enter a large, open space equipped with custom LEICHT-designed cabinetry, MIELE appliances, and Italian porcelain floors. This level also opens up to one of three terraces that total 5,000 additional square feet of outdoor living space.
Moving further down to the middle level, there's a second living room and three of the five bedrooms, including a luxurious 'floating glass box' master suite. All the bedrooms offer easy access to the infinity pool, which provides stunning views of the surroundings and a perfect setting to enjoy summer nights and sunsets in complete privacy.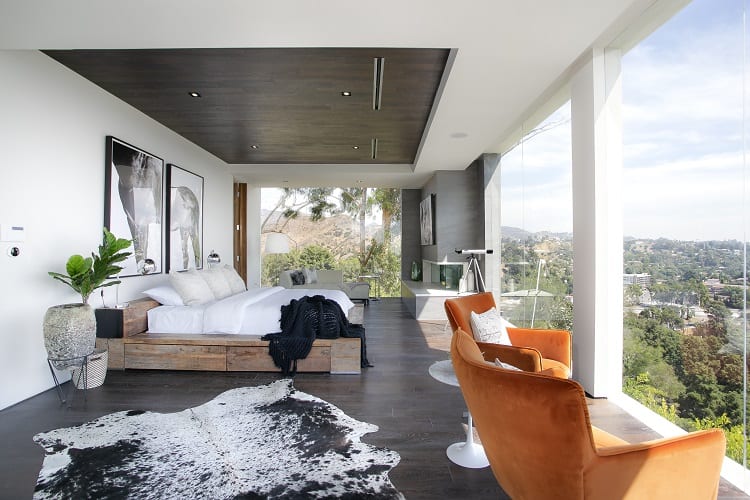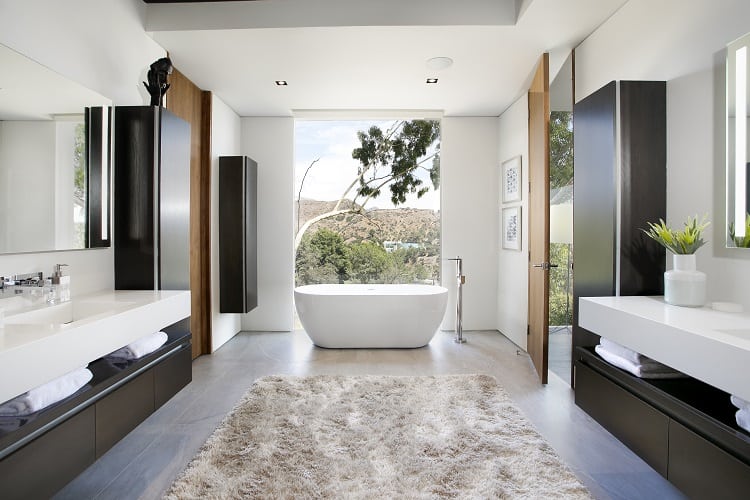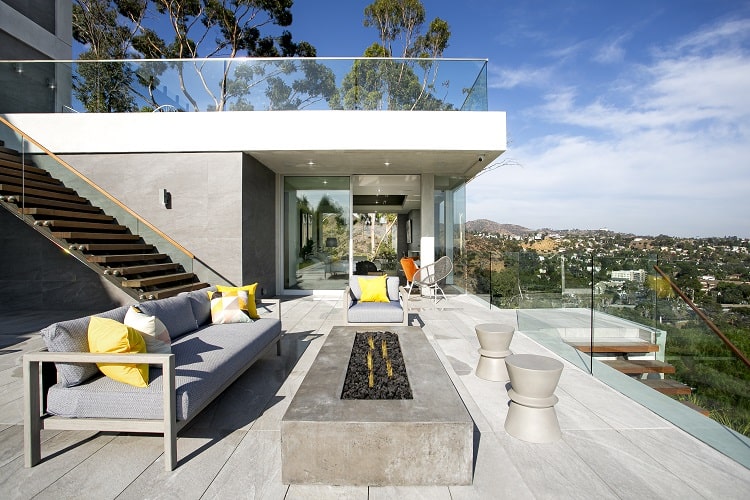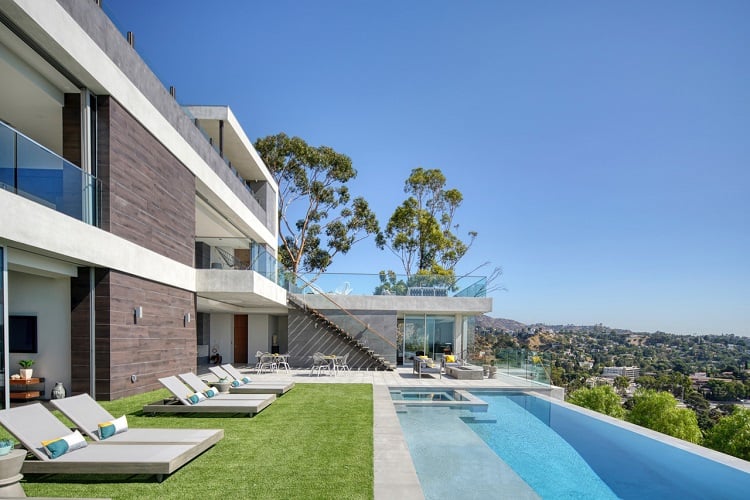 The lower level of the Los Tilos home incorporates a home theater, a wine room, a gym, the remaining two bedrooms, as well as a beautiful garden patio. All three levels offer exquisite views of the Hollywood Hills.
If you're interested to check out this fabulous home, be sure to reach out to Douglas Elliman and schedule a tour. It's not too often that you get to be the first owner of a stunning, masterfully designed Hollywood mansion.
In the meantime, you can take a virtual tour created by Marc Whipple and Whipple Russell Architects:
More beautiful homes
Alicia Keys' house, a modern architectural masterpiece
18 modern mansions that redefine house goals
Mark Cuban's houses are pure luxury
Kendall Jenner's house in Beverly Hills