At the tender age of 18, JoJo Siwa already has a net worth estimated to be over $20 million.
Joelle Joanie "JoJo" Siwa became a reality star at just 9 years old when she competed on the Dance Moms spinoff Abby's Ultimate Dance Competition. And that was just the beginning.
Building on her rising popularity, JoJo branched out, conquering TV, music, and merchandising, while also launching her a wildly popular YouTube channel which now has well over 12 million subscribers. And if you think that's impressive, wait until you see her TikTok following, which is now over 38 million!
But her merch/makeup dynasty and social media domination aren't her only major achievements. The YouTube star has recently purchased a posh property in Tarzana, Calif. for nearly $3.5 million — making her just one of the latest TikTok stars conquering Los Angeles real estate. Read all about the Mediterranean-style mansion that the pop star calls home.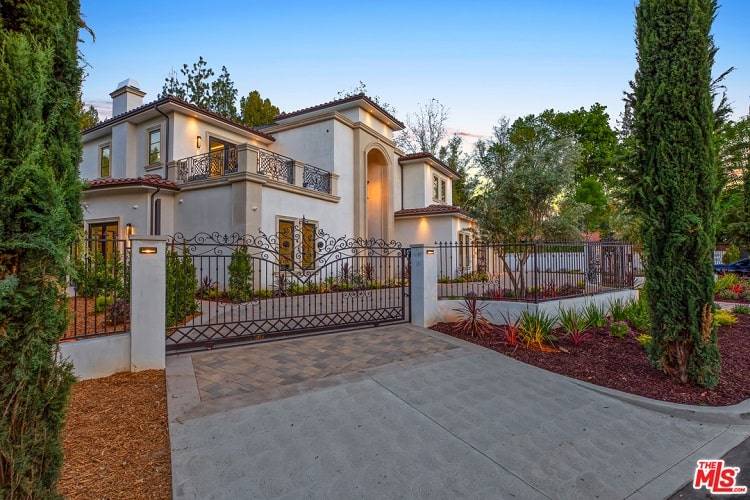 JoJo Siwa's house in suburban Los Angeles
Although she's not even in her twenties yet, bow-wearing teenager JoJo Siwa is a homeowner in one of America's priciest real estate markets.
The Dance Moms alum, now 20, bought a dream house in the upscale Los Angeles community of Tarzana for nearly $3.5 million, Dirt.com reported at the time.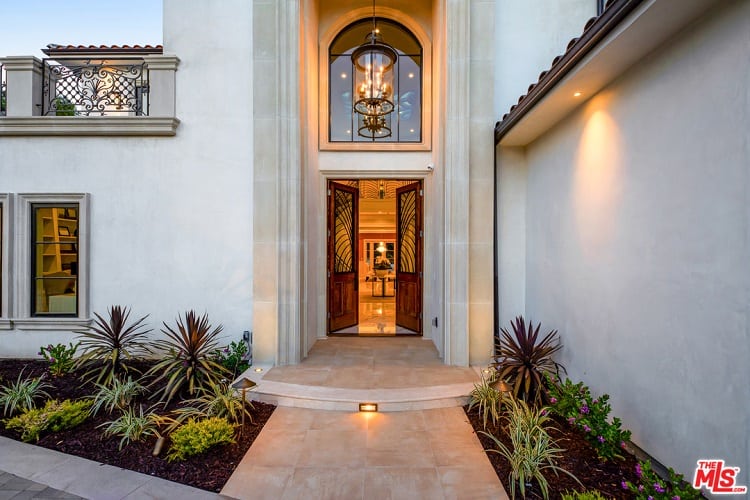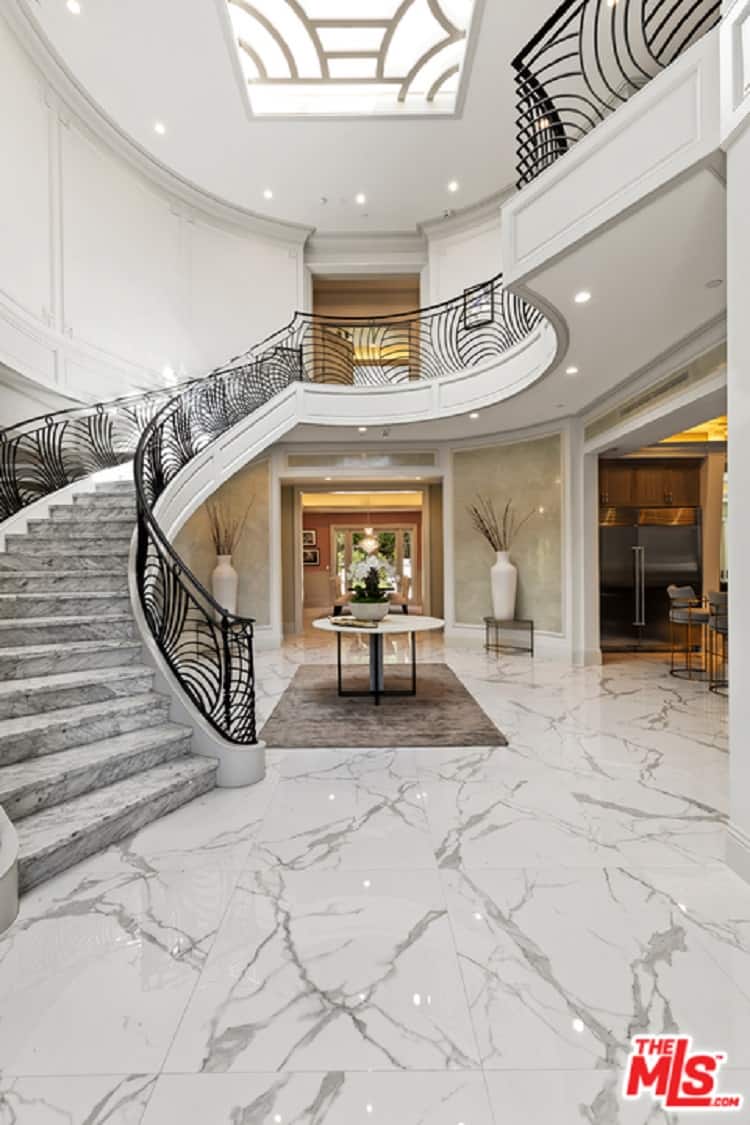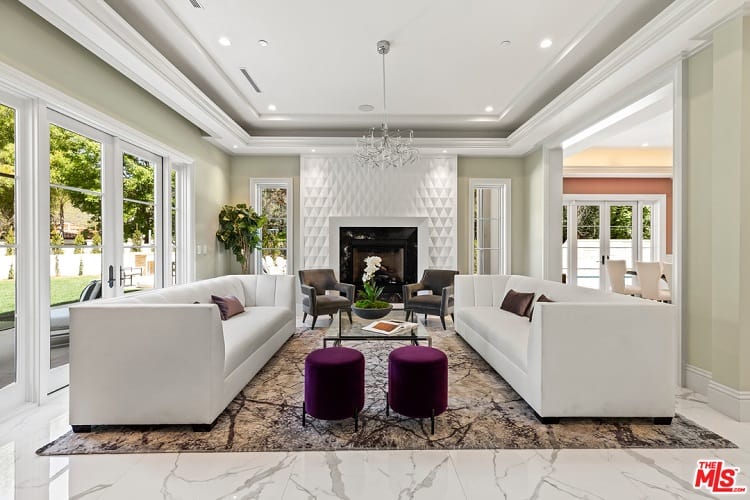 JoJo purchased the custom-built property in late December 2019, and has been calling it home ever since (in fact, she moved in just a few days after the deal closed). She lives in the sprawling 6,111-square-foot home along with her parents, Jessalynn Siwa and Dr. Tom Siwa.
Needless to say, the property is quite an upgrade from the one where the teenage sensation grew up with her older brother, Jayden, in Omaha, Nebraska.
Nestled in a suburban neighborhood in the San Fernando Valley, the half-acre property is located within a gated and private community in Tarzana. The neighborhood is about 20 miles from downtown Los Angeles and got its name from the famous writer that once owned the land, Edgar Rice Burroughs, who created the fictional jungle hero Tarzan.
As property records stand to show, JoJo and her family are the first to live in the 6-bedroom spread. The mansion was custom-built in 2019 — shortly before they bought it — replacing a far more modest property that used to sit on this lot.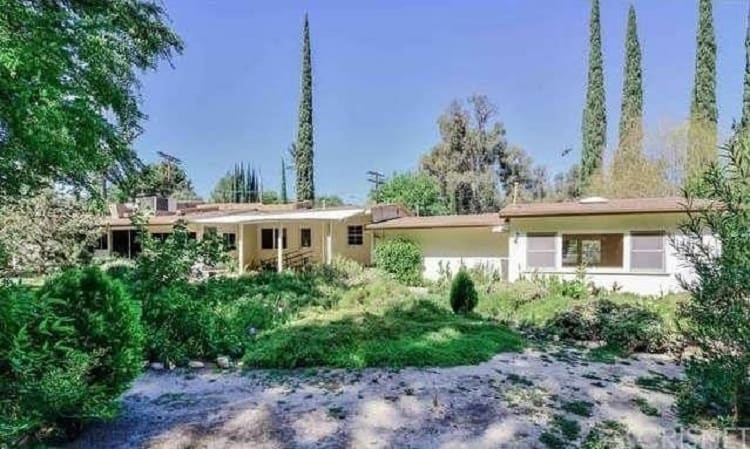 The older house sold in 2016 for a mere $950,000, and was likely razed to make way for the Mediterranean-style mansion that is now home to JoJo Siwa.
But before we go into the property specifics, why don't we take a tour of the mansion, courtesy of JoJo herself!
JoJo gives us a tour of her house — in classic teenager style
Known for her upbeat personality, colorful wardrobe and love of wearing hair bows, the Internet sensation gave fans a sneak peek of her pricey pad just three days after moving in.
"So far it has been amazing," the Dancing with the Stars contestant boasted in her YouTube video titled "HOUSE TOUR!!" And as fans would expect, the TikTok star gave a fabulously fun tour of her dreamy new digs.
The home's stunning entrance is adorned with some of her colorful costumes. And while showcasing the main floor's bathrooms, JoJo also revealed her favorite hiding spot while playing hide-and-go-seek.
Turning the home's bar area into what she calls the "fun room" stocked with candies and sweet bevies, the star says, "It's my house… we have to have a candy bar."
And across from the bar, the teen highlighted the "7-Eleven" corner featuring a popcorn maker, pizza display, nacho chips, and a slush maker.
If that didn't attract all the kids in the neighborhood, JoJo's house is also equipped with a games room featuring a custom-made pool table, Coca-Cola table, crane game, and gumball machine.
Not to mention, the room full of JoJo merch.
"Now that JoJo merch has been taken to the completely bigger level, and there's like every product under the sun — and the moon and the stars and the galaxy and the whole Milky Way — we're like, 'OK, we need a better situation,'" she says while showing off the shelves of stocked items.
Outside, JoJo shows off the home's posh amenities, including a basketball court, pool, lounge area, comfy outdoor couches, a foosball table and a pingpong table.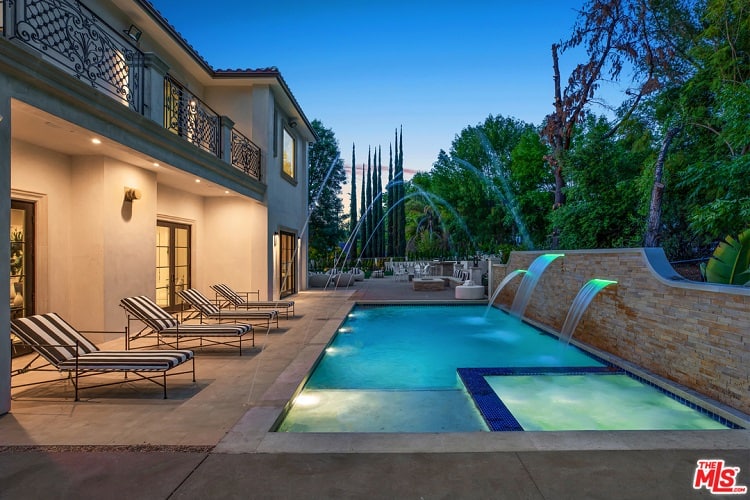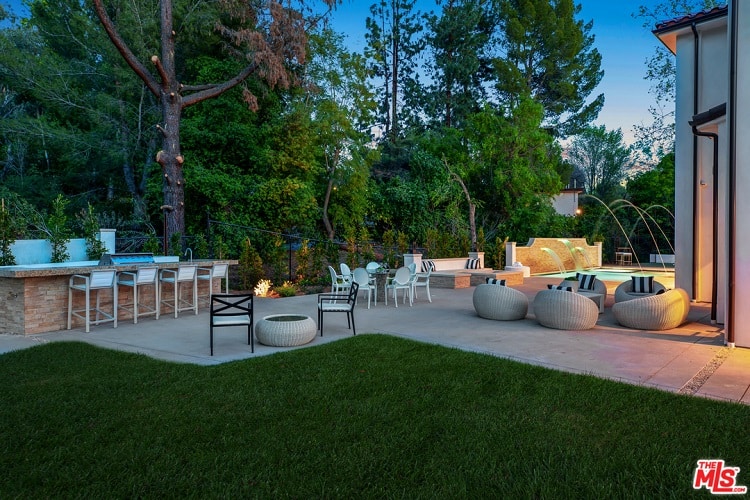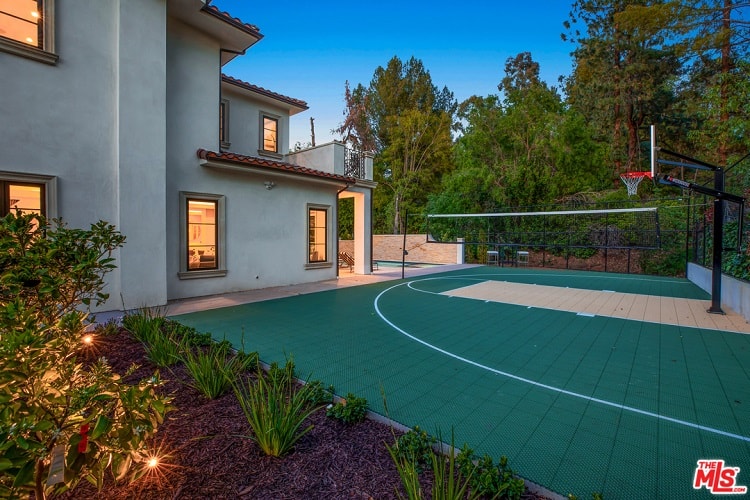 It's more than just a teen's playground! Here are some of the luxe features of JoJo Siwa's house
While it doubles as a merch warehouse and dream sleepover destination, JoJo's Mediterranean-style mansion spans over 6,000 square feet of luxe living.
Clocking in at 6 bedrooms, 5 full baths, and 2 half baths, JoJo Siwa's home has plenty of room to play and unwind.
Inside, the teen's plush property includes luxurious features such as a grand double-height foyer with marble floors, a jaw-dropping curved staircase, gourmet kitchen with two islands, and high-end appliances.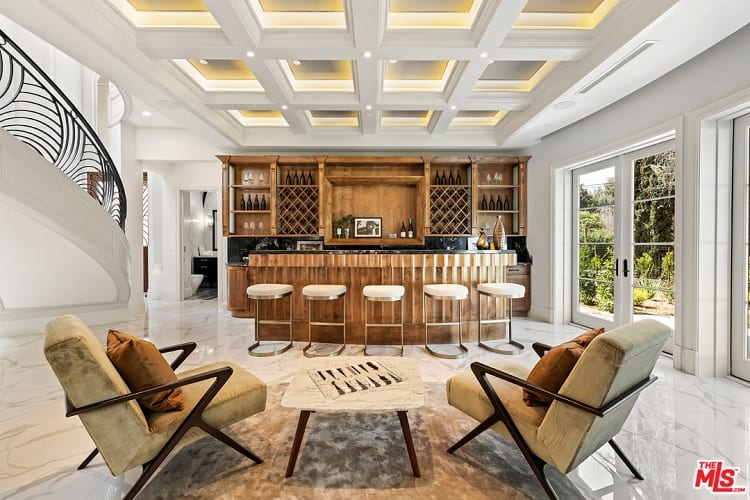 For family get-togethers, there's an open concept family room, and plenty of dedicated spaces like a formal dining room, a study, a master suite with two custom closets and a private patio and spa-style bath, three more ensuite bedrooms, and an outdoor kitchen alongside the swimming pool and inset spa.
More stories you might like
Hype House: the TikTok Mansion Owned by Some of the Internet's Biggest Stars
Selena Gomez's Encino Mansion, Once Owned By Singer Tom Petty, Has a Troubled Past
Zendaya Owns a $4 Million Home Fit for a Disney Princess
See Inside Vanessa Hudgens' Luxurious Los Feliz Estate