If Aqua's 1997 hit song, Barbie Girl has been replaying endlessly in your head since promotional efforts for Greta Gerwig's new BARBIE movie have begun, you're not alone.
It seems like everywhere we turn these days, Barbie's all-pink world spills into our reality (which sounds weirdly in tune with the movie's storyline), conjuring Aqua's lyrics that once had us all singing "I'm a Barbie Girl, in my Barbie world…"
But two lucky people will actually get to step foot in Barbie's world.
In celebration of the highly anticipated July release of Gerwig's BARBIE movie, Airbnb is offering two overnight stays at Barbie's Malibu DreamHouse — though Ken is hosting this time around, so the guests will have to settle on booking Ken's bedroom instead of Barbie's.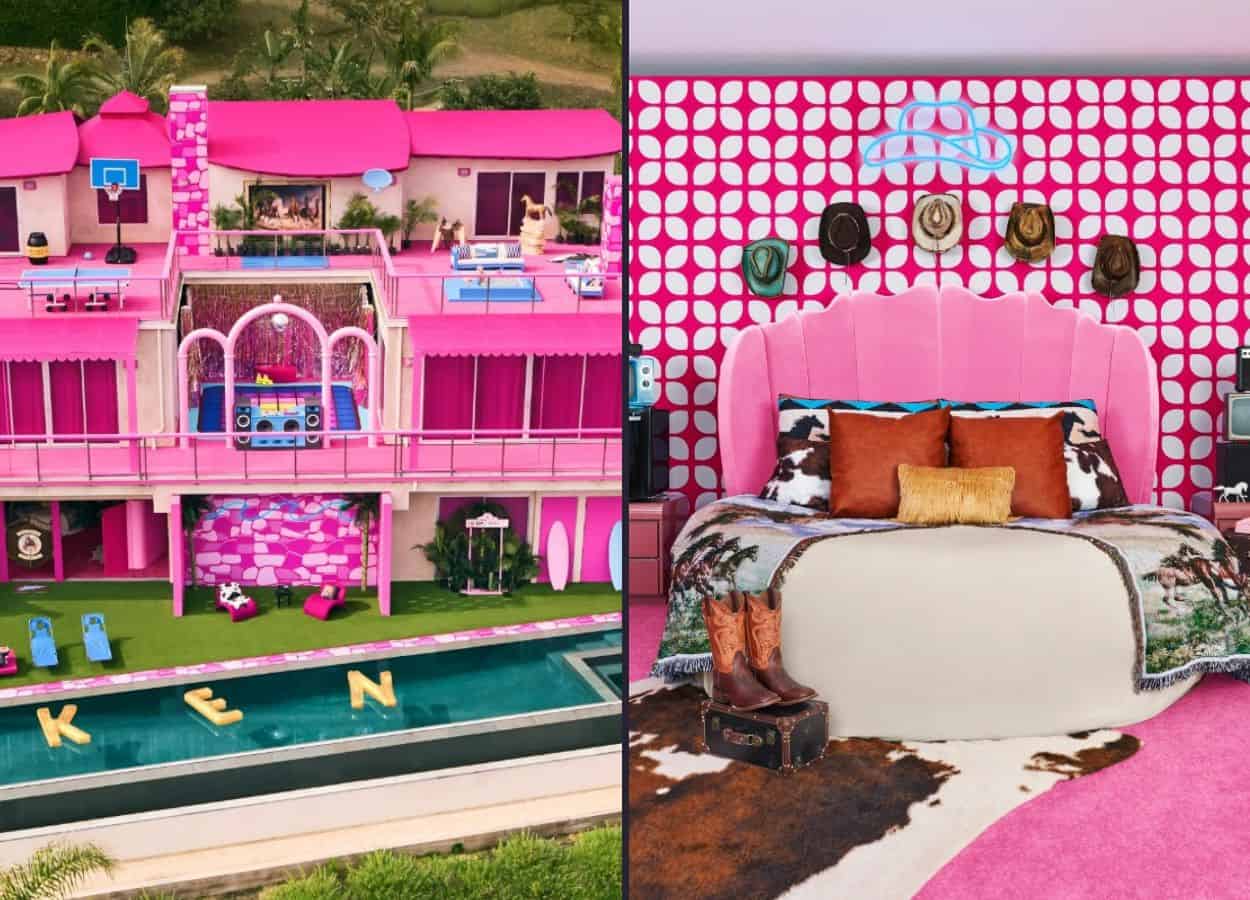 In fact, the whole house has been taken over by Ken, with every space — from his cowboy-themed bedroom to the outdoor disco roller rink — oozing 'Kenergy'.
Guests will also get the chance to raid Ken's closet and take home their own yellow-and-pink Impala skates and surfboards.
"We all have dreams, and Barbie is lucky enough to have a house full of them," said 'Ken' in an official Airbnb announcement. "But now, it's my turn, and I can't wait to host guests inside these one-of-a-kind – dare I say, one-of-a-Ken? – digs."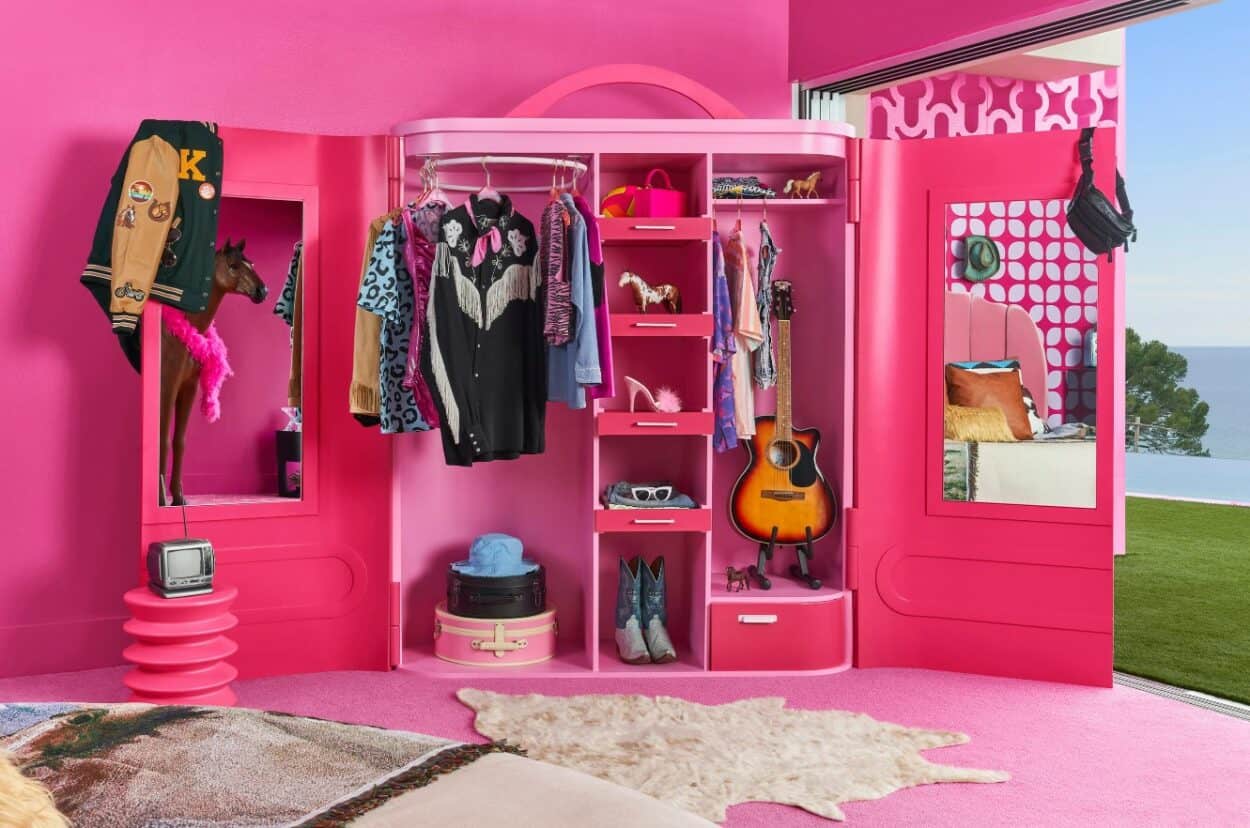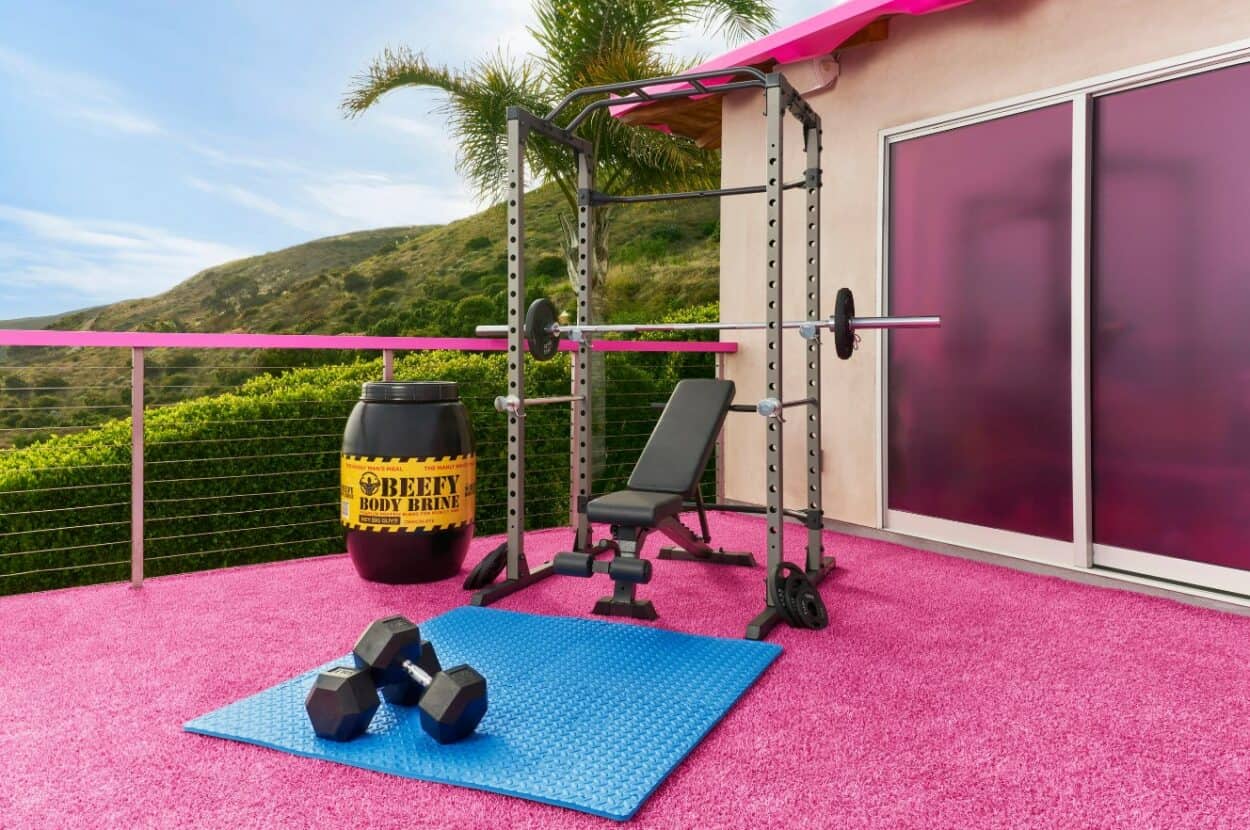 Barbie was the first to welcome guests into the Dreamhouse a few years back.
In 2019, in a similar promotional stunt that celebrated the iconic doll's 60th anniversary, Mattel put the Malibu Dreamhouse up on Airbnb for a limited-time stay that offered four guests a chance to spend the night in the same toy-inspired house. Though it's worth noting that the property became considerably more pink since its last stint on Airbnb, likely contributing to the recent pink color shortage brought about by the movie's upcoming release.
Located in sunny Malibu, the two-bedroom, two-bathroom Dreamhouse with pink walls and furniture features panoramic views and serves as the perfect backdrop for Barbie's picture-plastic paradise.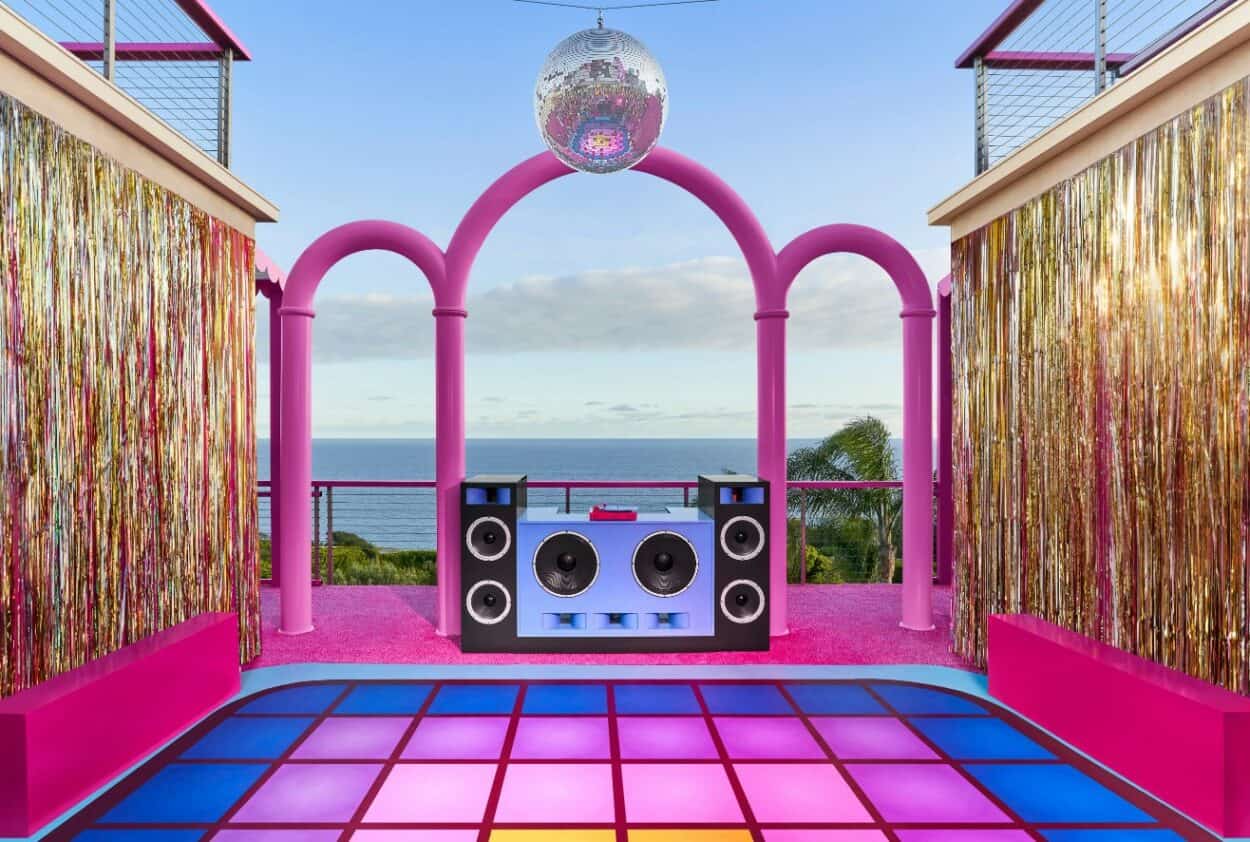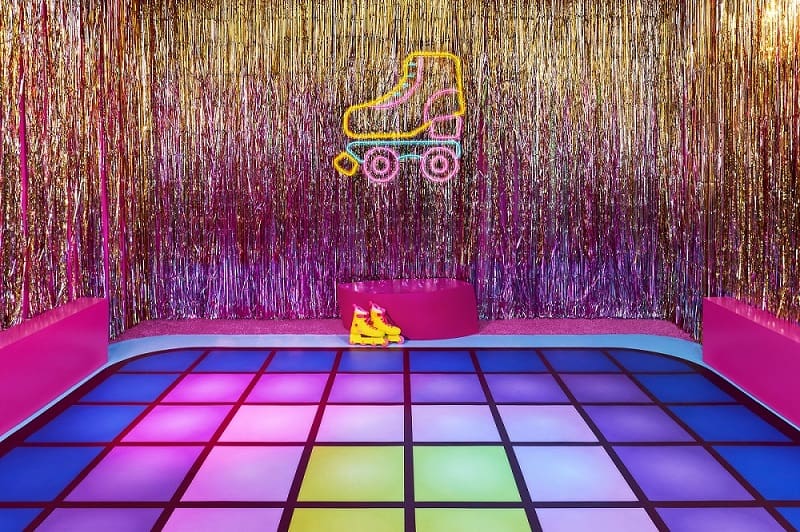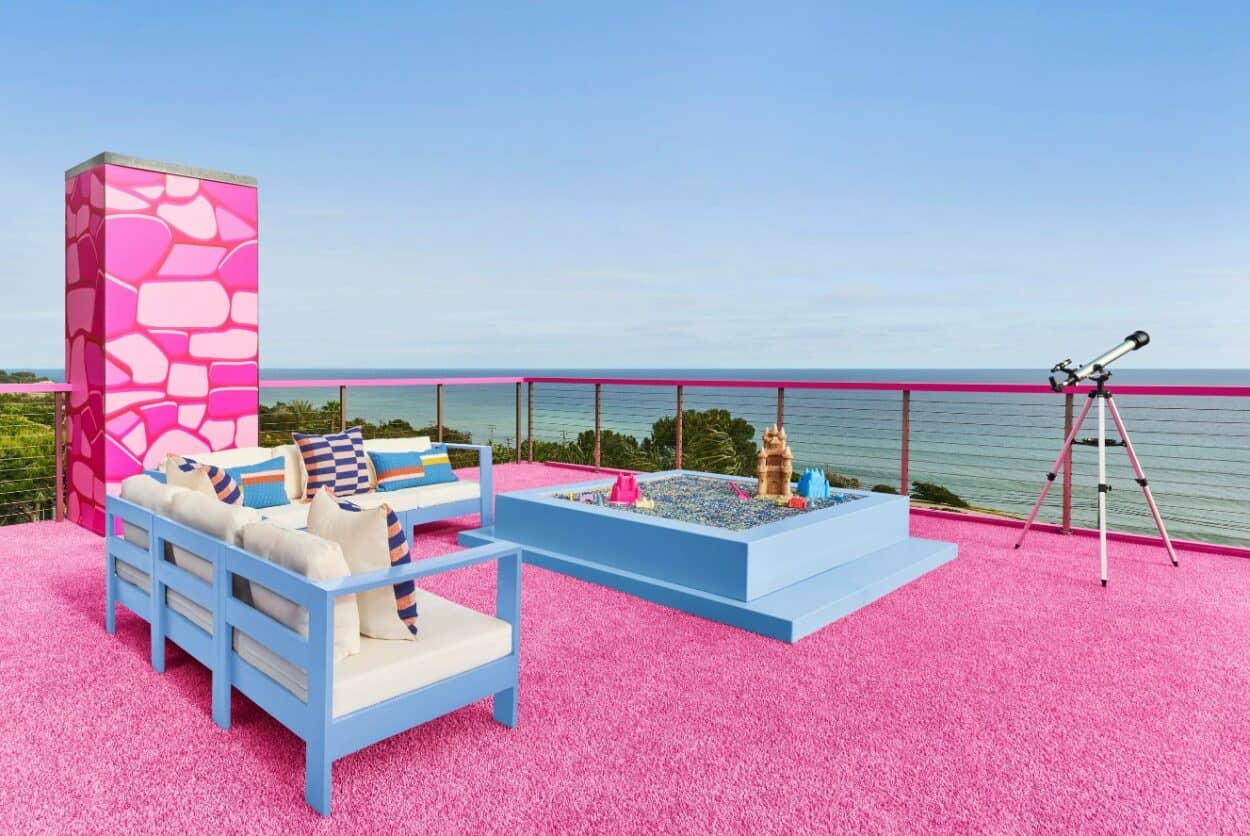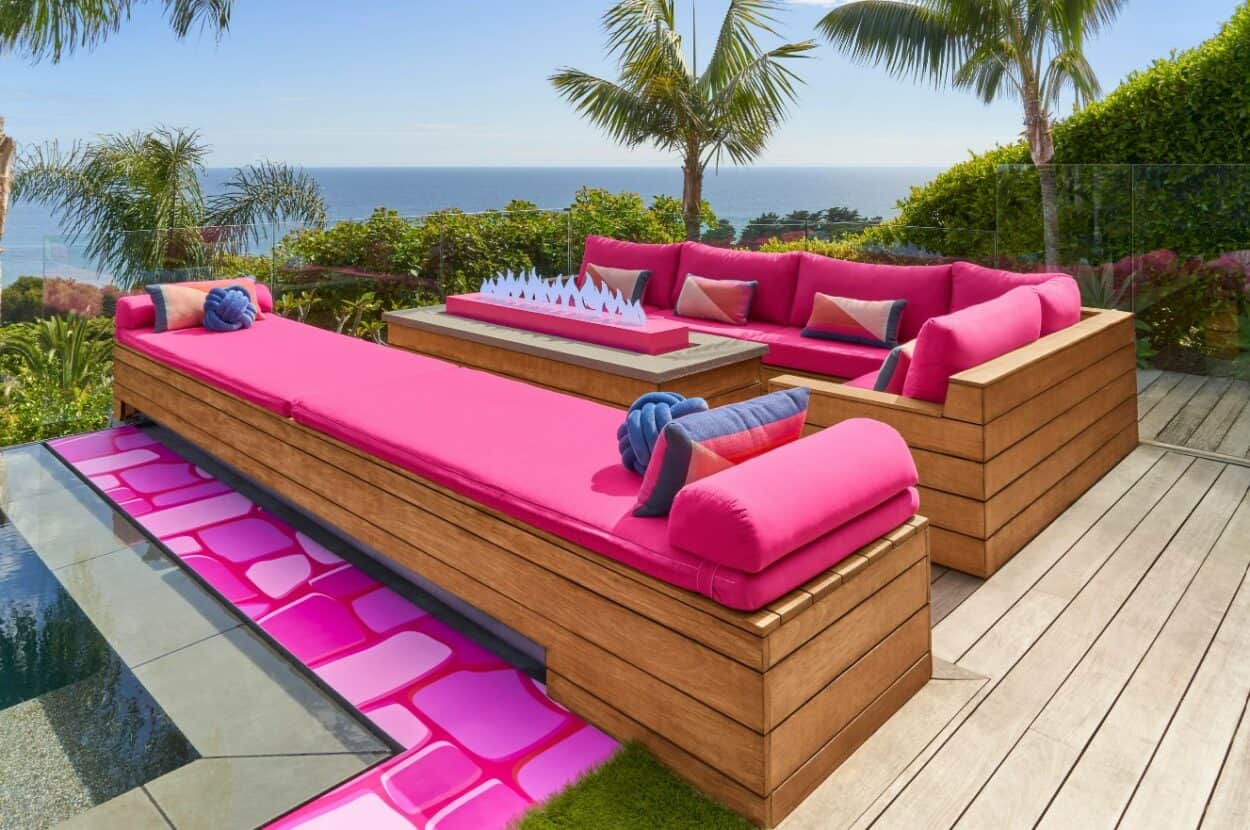 Fans can request to book Ken's bedroom in the Malibu Barbie DreamHouse for two individual one-night stays (for up to two guests each) on July 21 and July 22, 2023.
All stays will be free of charge – because Ken couldn't figure out how to put a price on Barbie's Malibu DreamHouse – after all, Ken's thing is the beach, not math.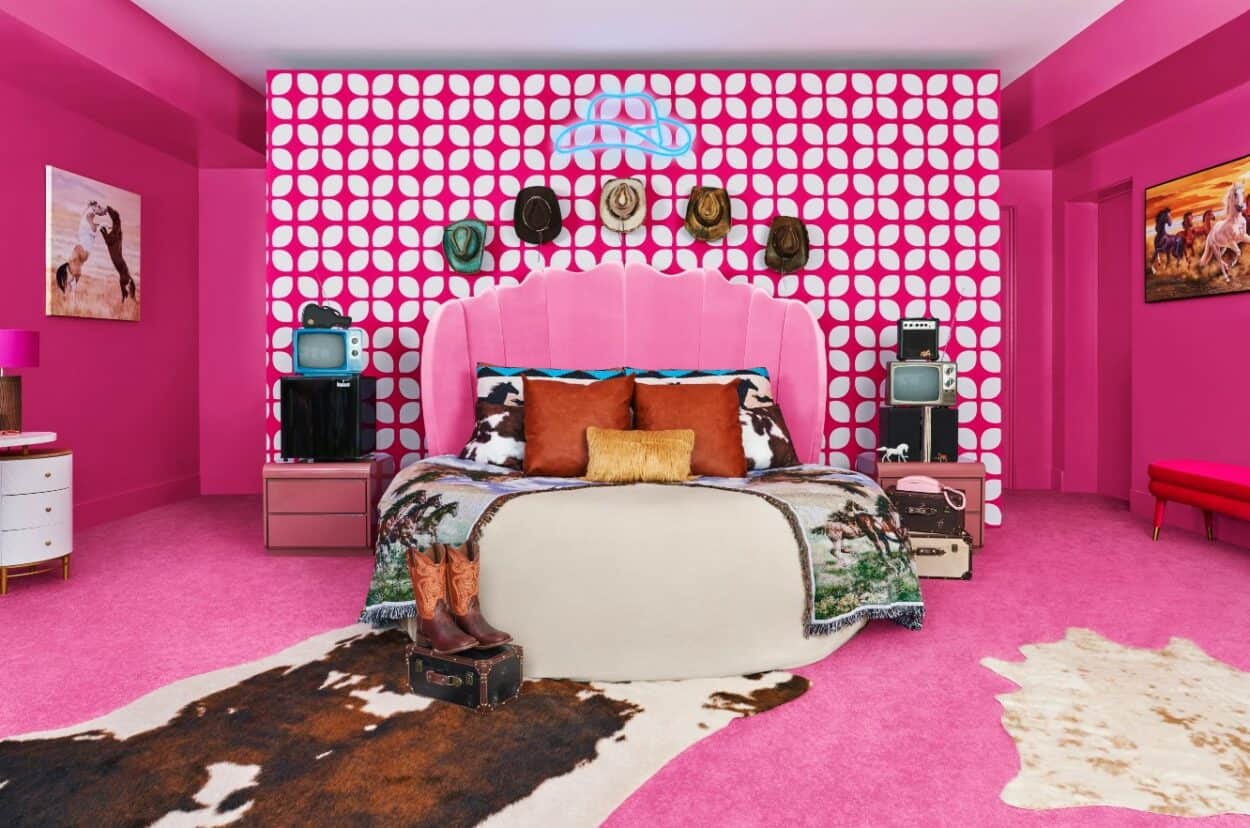 If you want to take your chances at landing one of the coveted spots, booking starts July 17 at 10:00 AM PT at airbnb.com/kendreamhouse.
This is just the latest in a long string of promotional efforts that used Barbie's iconic home to create hype around the toy brand. At one point, the doll's fictional home was even listed for sale — with Million Dollar Listing LA star Josh Altman in charge of the listing. But the $25 million asking price was prohibitive, to say the least. A free stay is definitely more appealing.
More stories you might like
How Barbie's Dream House would look like in other countries, according to AI
The Simpsons House Gets a Modern-Day Makeover
17 Biggest celebrities that live in Malibu & their million-dollar homes