While he may be busy filming for season 2 and 3 of the popular reality show Bling Empire, Kane Lim is still taking care of business.
He just listed his new house for sale, a 1,516-square-foot midcentury modern in Mount Washington, a historic neighborhood in the San Rafael Hills of Northeast Los Angeles.
"This home overlooks Mt. Washington and sits in a unique position with great views. For me, a view is very important as it gives the owner a very zen feeling," Lim said about his newly listed home.
One of the listing agents for the property is none other than Selling Sunset star Chrishell Stause. The Oppenheim Group agent, who recently bought her own dream house, holds the listing alongside Yonathan Baltazar of The Agency.
You can see the two reality stars tour the house in this cute video Kane Lim posted to his Instagram account:
Lim, who's a bona fide real estate developer who made his fortune through a series of well-placed investments, won fans over with his infectious personality, keen sense of style, and friendly nature.
On season 1 of Bling Empire, he didn't shy away from showing off his glitzy habits and luxurious lifestyle.
But his newest investment property isn't like the palatial abodes we see on his Netflix show. Described as a "tranquil Mount Washington oasis," the house is all about comfort, timeless design, and an approachable elegance.
"It's not the biggest house in the world, but it is a very livable house and a house to be enjoyed for many years to come," Kane said for Fancy Pants Homes. "This trend of mid-century is not going to go anywhere as it has so much soul and history," he added.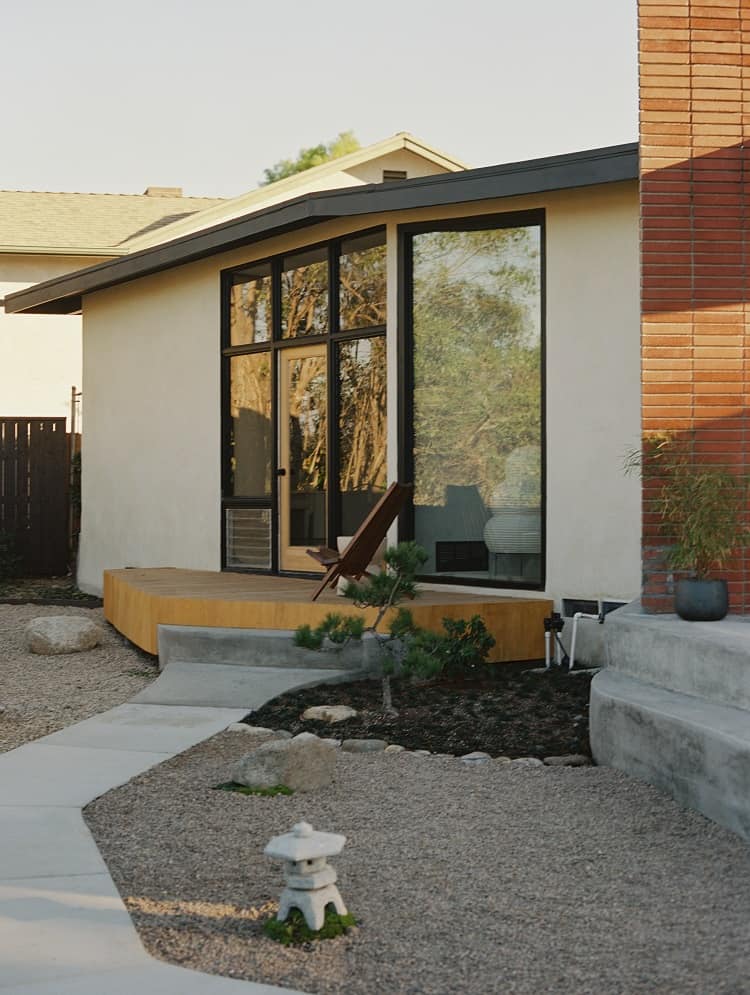 Public records show that Kane Lim paid $932,000 for the property which has seen significant improvements during his ownership.
In fact, the listing mentions that the 3-bedroom home has been 'fully reimagined' and includes 'brand new carpentry, appliances, fixtures and seamless built-ins.'
Inside Kane Lim's stylish midcentury home, now on the market for $1,888,0000
Originally built in 1955, the Mount Washington home retains its original charm, but offers a fresh, contemporary take on the timeless midcentury style.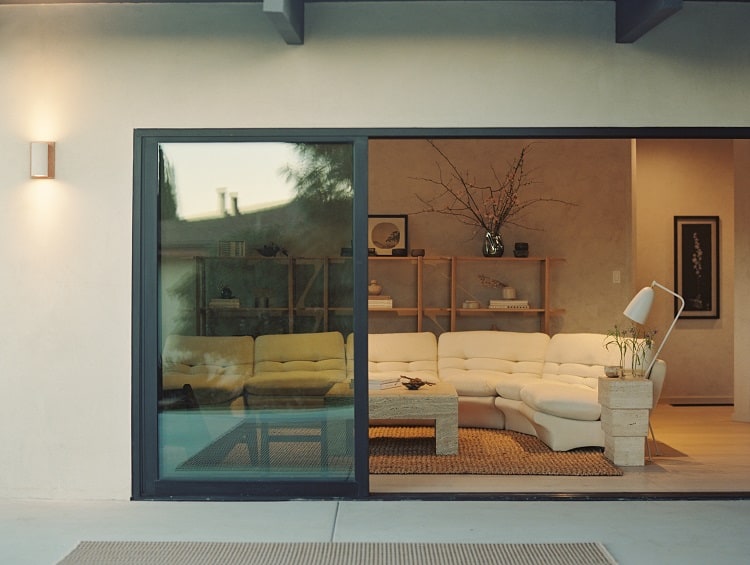 Lim turned to lauded architectural firm OWIU (which stands for the only way is up) to update the property, building on its mid-century modern legacy. The company's co-founders, Amanda Gunawan and Joel Wong, took on the project themselves, to extraordinary results.
"The home is very unique. I look for investments that can tell a story, not just for profit, and I'm really proud of Joel and his team for executing this home to perfection", says Lim.
With bright, warm interiors, the 1,516-square-foot home looks almost curated, with each and every detail being carefully picked to highlight the property's many merits.
Related: All the houses featured in Season 6 of 'Selling Sunset' and what happened to them
Light oak wood is used throughout the home, with Japanese and Scandinavian design elements adding to its zen factor.
All in all, Kane Lim's house has 3 bedrooms, 2 bathrooms, a chic living room with floor-to-ceiling windows, a dining area, and a meticulously appointed kitchen with a spacious island and breakfast bar.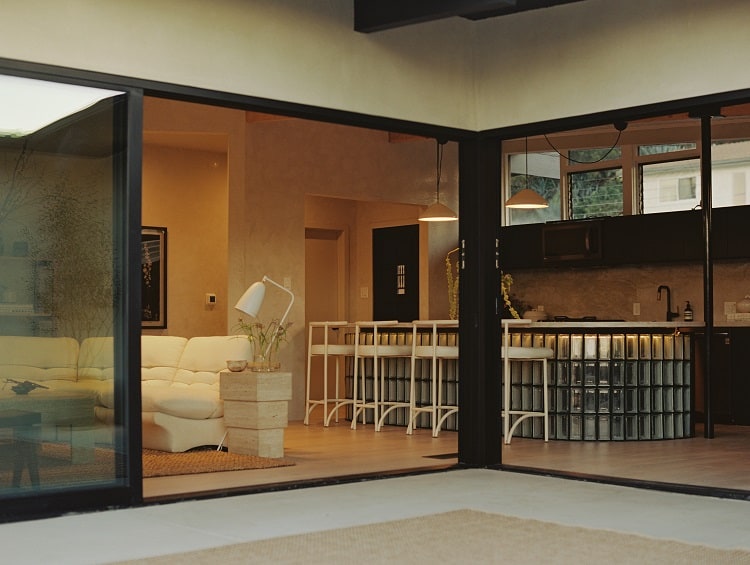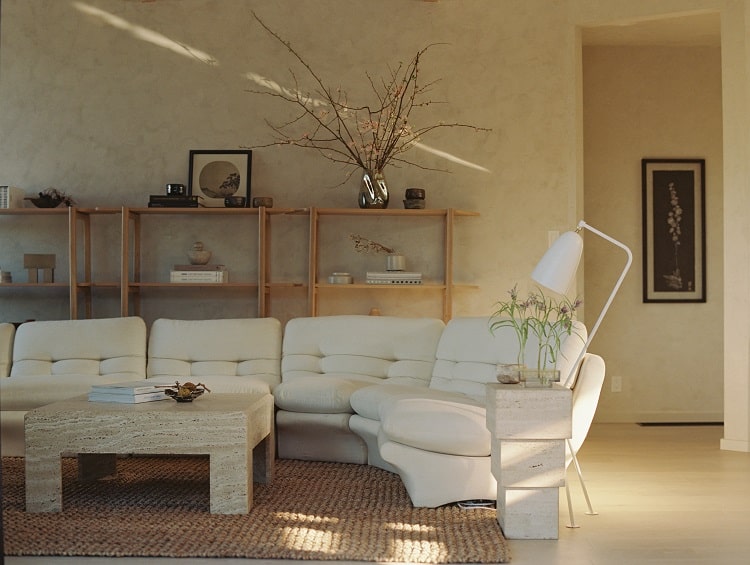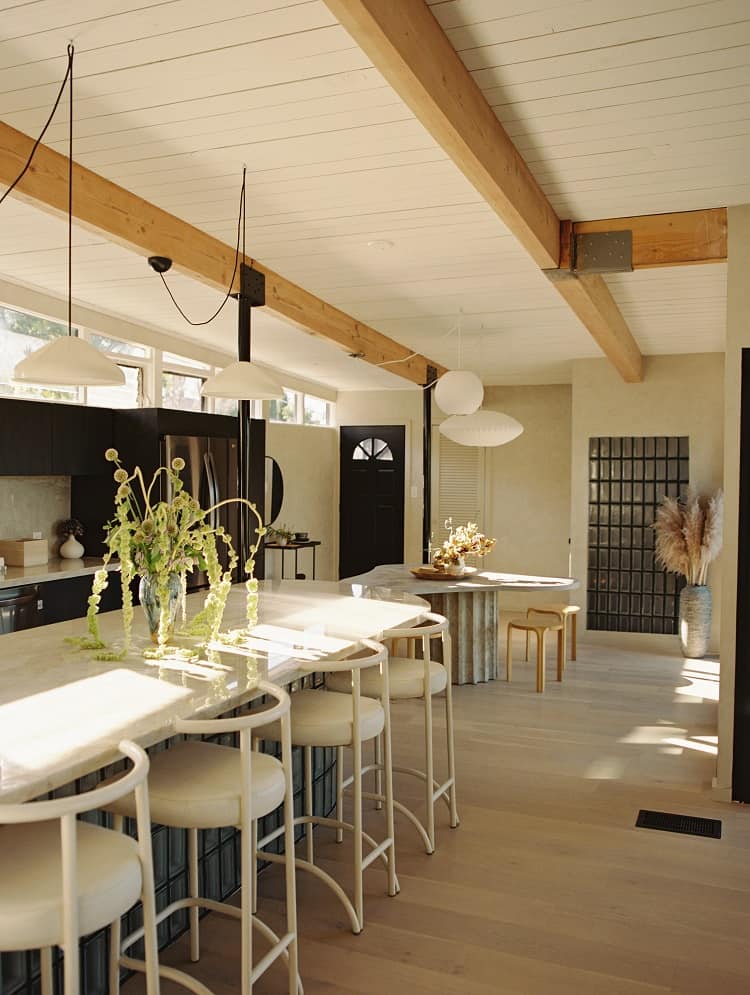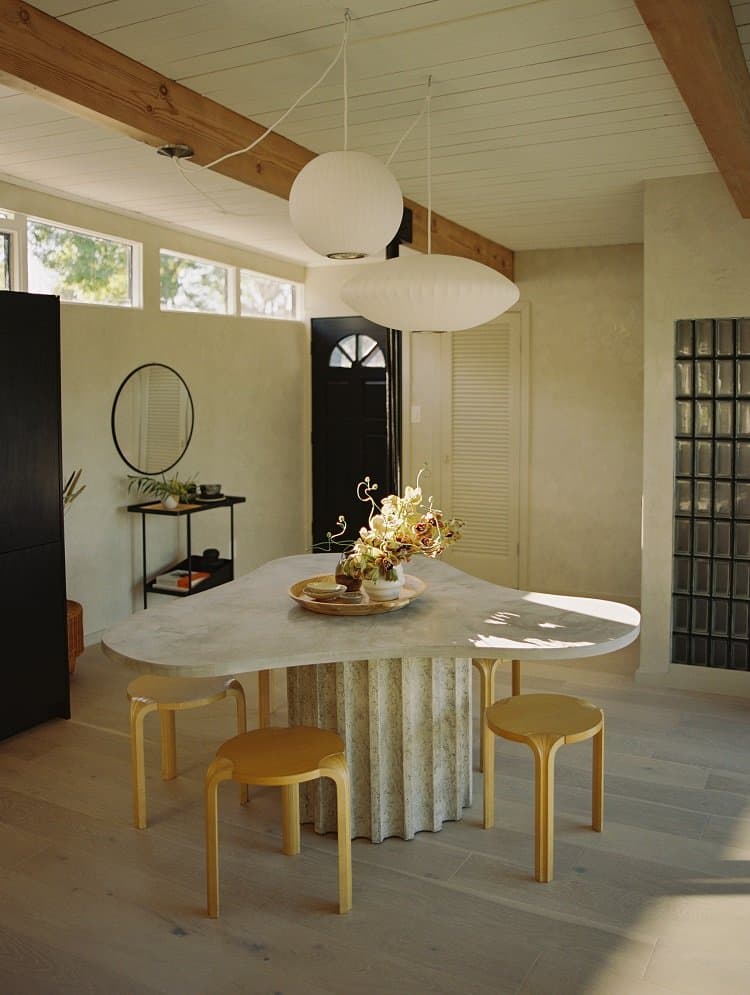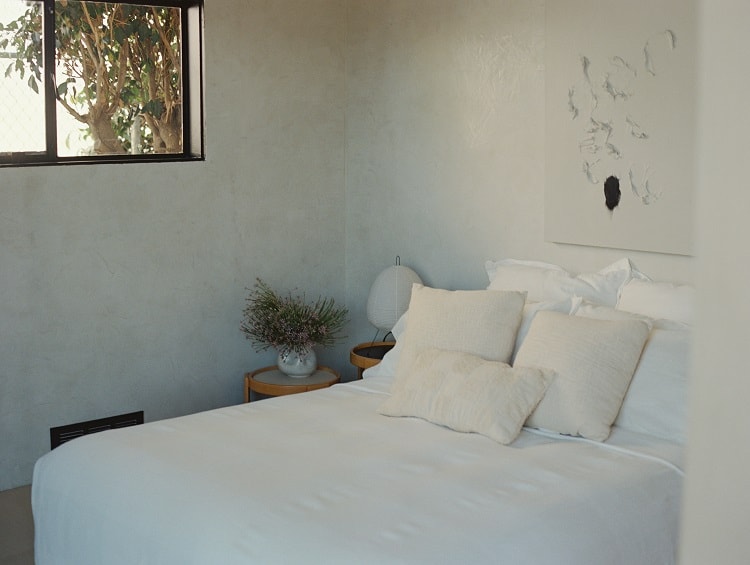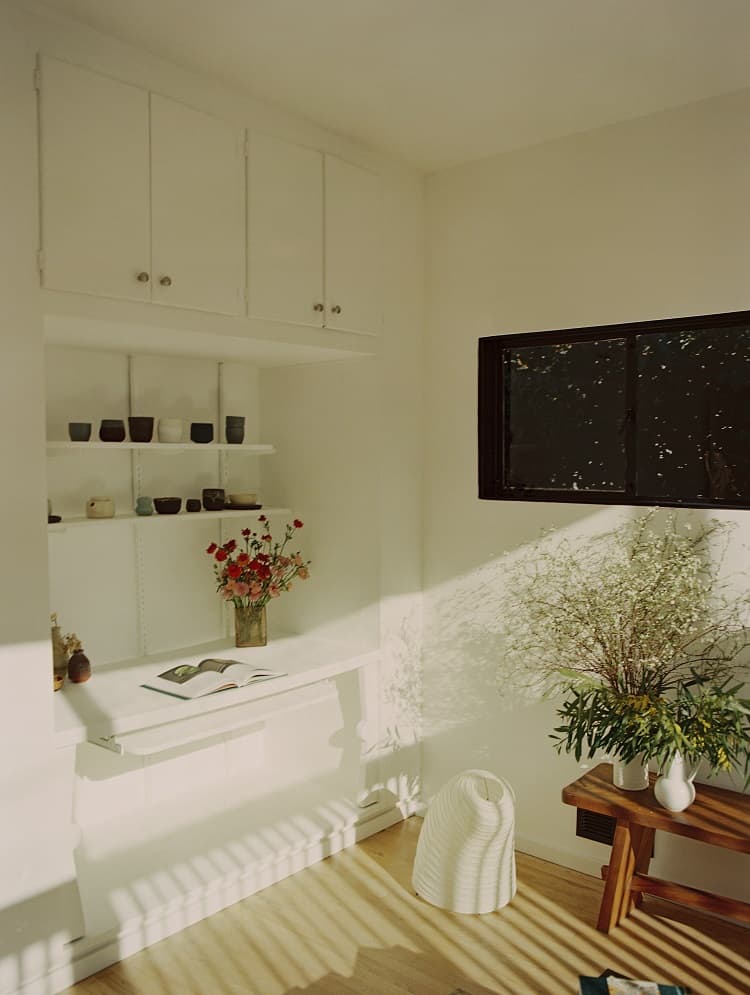 The primary suite includes custom built-in wardrobes, a bed platform, amazing views, a beautiful bathroom with a double vanity and a deck that leads to a Japanese-style garden with bonsai and maple trees.
Outside, we also find a updated backyard that features fresh pathways and gardening beds, a gate that leads to the lower portion of the property, and a large open space that has a sculptural staircase and custom wood bench surrounding a fire pit. There's also a two-car garage on the property.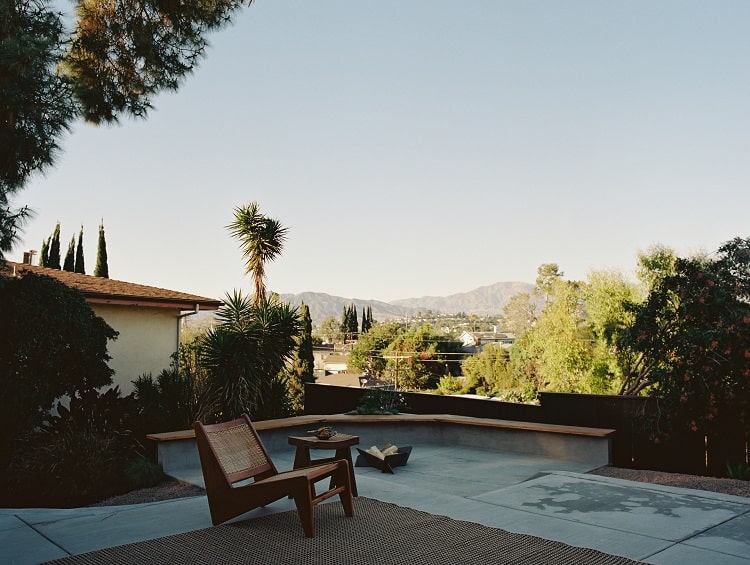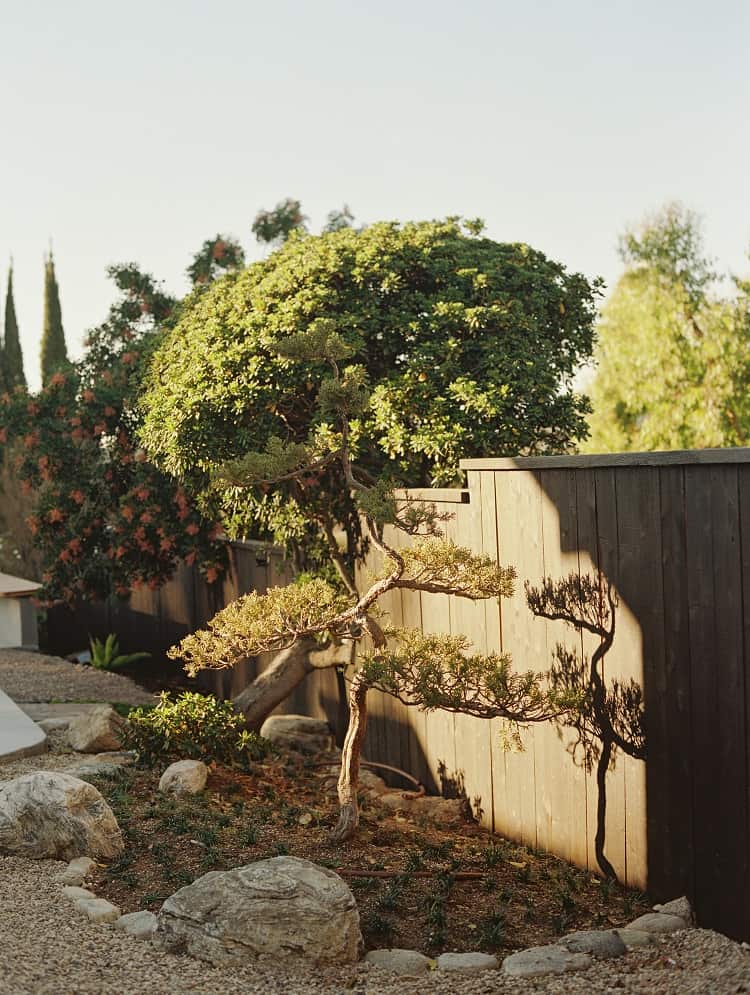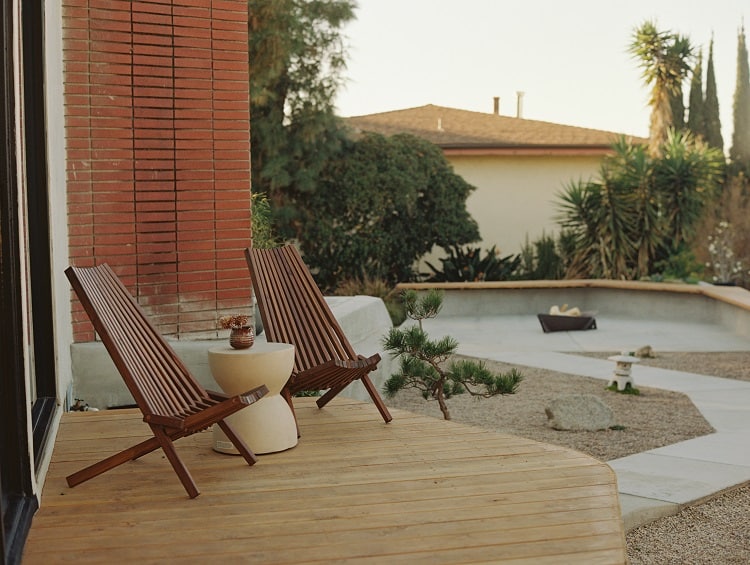 "4115 Palmero exemplifies how you can update a Mid Century by making subtle yet significant changes throughout but still preserve the home's history," says Yonathan Baltazar, the property's co-listing agent.
"LA is home to some of the most character rich properties and there's a lot of architectural diversity specifically in North East LA," he adds.
And he should. Raised in Los Angeles, Yonathan Baltazar has long been helping home buyers find the best place to settle in the community, offering his insight into North East L.A. and the area's most historic neighborhoods.
Working with two reality stars on his newest listing, we just had to ask him if he watched the Netflix shows in which his client and co-listing agent star in.
"I've watched and love both! I met Kane before Bling Empire aired and I can tell you he is exactly the way you see him on Netflix, he's great! I also really enjoyed Selling Sunset because it showcases Luxury Real Estate in LA and I'm an agent so I'm always looking at the designs of the homes."
And while we wait for new seasons to come out, we'll settle on this off-screen crossover between the two Netflix shows — and keep our fingers crossed that Lim's newest investment property makes its way into the new Selling Sunset season.
More stories you might like
Hillside, the Mansion from Netflix's 'Selling Sunset' is Back on the Market
Grant Cardone's Houses: A $40M 'Castle on the Sand' and a Wildly Colorful Main Residence in Florida
See Inside the House that Won Season 1 of HGTV's 'Rock the Block' Competition
The House Dan Bilzerian Grew Up In, Now on the Market for $6 Million