Star Wars boss Kathleen Kennedy and her equally successful film producer husband, Frank Marshall, are making moves on the real estate front.
Having just released their much-anticipated fifth installment in the Indiana Jones franchise, Indiana Jones and the Dial of Destiny (now playing in theaters around the world) the two are now switching their focus to more personal projects: offloading their stunning Malibu estate, which just hit the market for $18,500,000.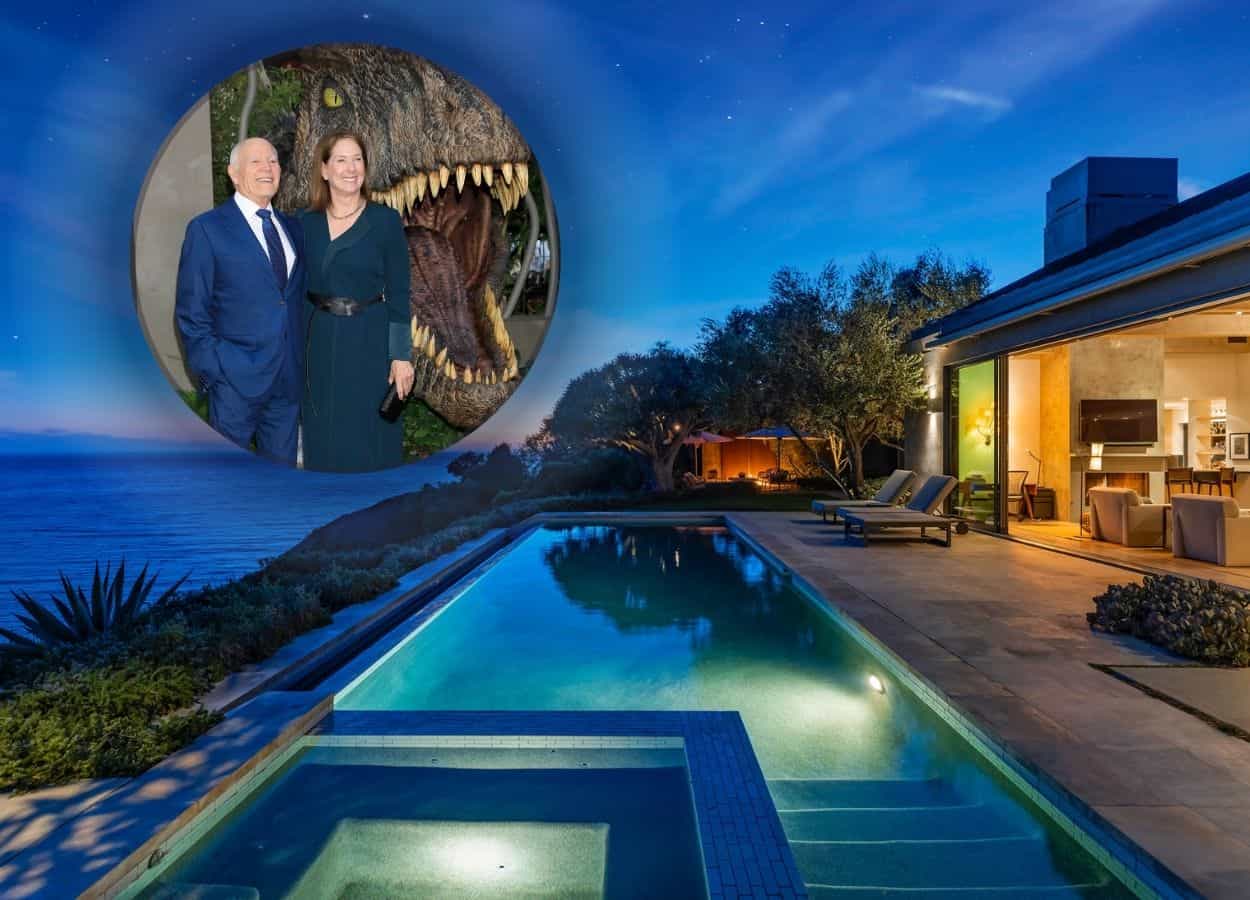 Now, if Kathleen and Frank's names sound awfully familiar but you're having trouble placing them, let us refresh your memory.
Best known for high-profile projects like E.T. the Extra-Terrestrial, Jurrasic Park, Schindler's List, The Curious Case Of Benjamin Button, and several Star Wars installments, Kathleen Kennedy earned great success working alongside Steven Spielberg, producing some of his biggest films — which have earned over $11 billion worldwide, including five of the fifty highest-grossing movies in film history.
She's also been serving as the president of Lucasfilm (George Lucas' former production company, acquired by Disney in 2012 for $4.2 billion) for over a decade, and is the first and only female award winner of the prestigious Irving G. Thalberg Memorial Award.
Related: George Lucas' Skywalker Ranch is a fanboy paradise with Victorian roots
Her husband, Frank Marshall, famously worked on box-office hits like Gremlins, the Back to the Future trilogy, Who Framed Roger Rabbit?, Hook, and Empire of the Sun, before co-founding The Kennedy/Marshall Company with his wife in 1991.
Together, the two filmmakers produced The Sixth Sense, Signs, Seabiscuit, The Curious Case of Benjamin Button, War Horse, and all four films in the Bourne series. In 2012, Marshall took over as sole principal of the company when Kathleen became Chairman of Lucasfilm, Ltd.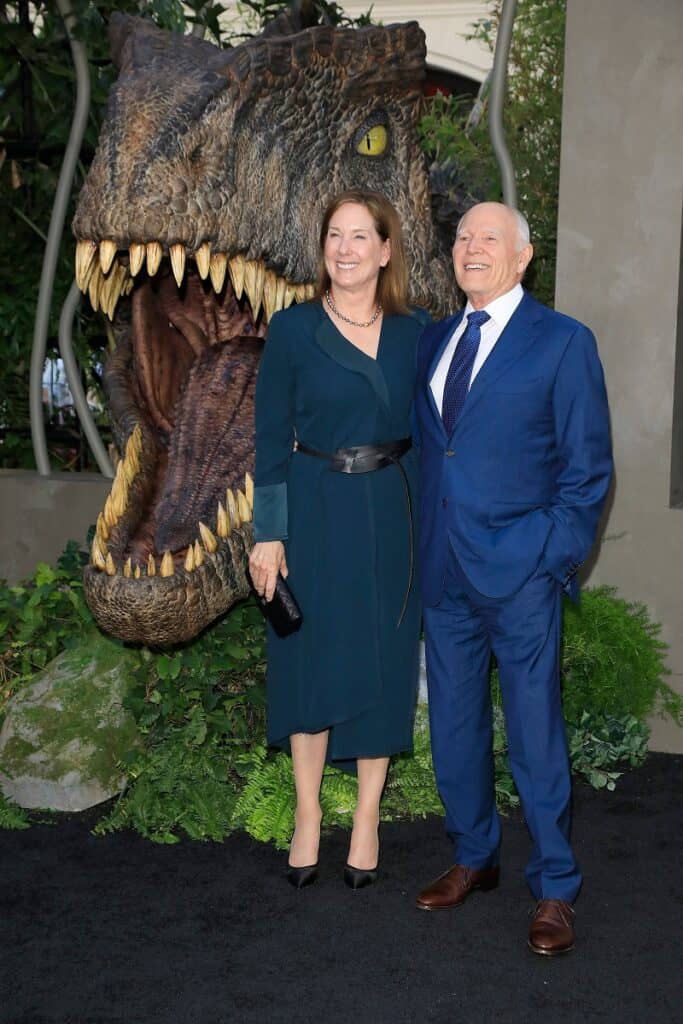 In addition to earning well over a dozen Oscar nominations between them, the couple is also a force in California real estate, having bought and sold multimillion-dollar properties from and to celebrities like Bea Arthur, Tom Hanks, Reese Witherspoon, Tom Selleck, and Steven Seagal.
And now, they're looking to cash in big by selling their Malibu estate, a contemporary marvel set atop a lush promontory with commanding views of the Malibu coastline.
Inside Kathleen Kennedy and Frank Marshall's $18.5M Malibu estate
The Indiana Jones producers' house just hit the market for $18,500,000 — with Stan Richman of Compass in charge of the listing.
Set in a private, gated compound, the home is completely shielded from prying eyes and even from neighboring properties.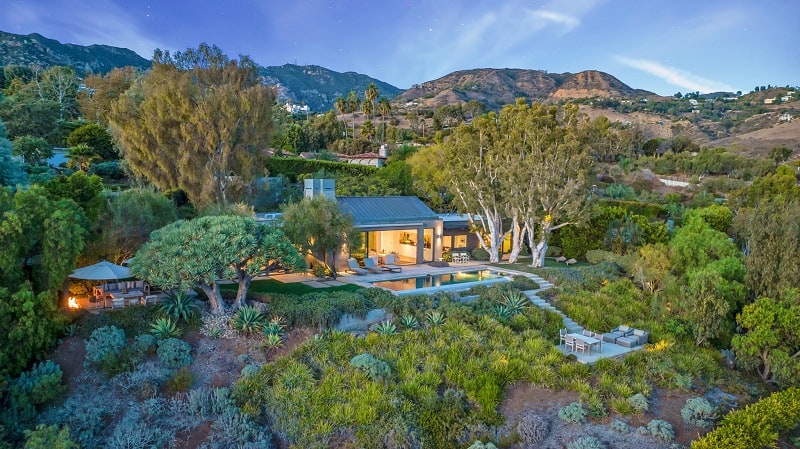 "This one-story home sits on a rare 2.2-wide-acre private knoll in Carbon Mesa, with views of Malibu from one end to the other that's incomparable to any other lot in the city. It's perfect for easy living and ideal for someone who appreciates land and views," listing agent Stan Richman told us via email.
Beyond its perfect location in one of the world's most coveted and serene settings (which also places the couple's home in close proximity to Nobu, Little Beach House Malibu, The Country Mart, and the brand-new Cross Creek Development), the $18.5 million house could serve as a poster house for the 'quiet luxury' trend.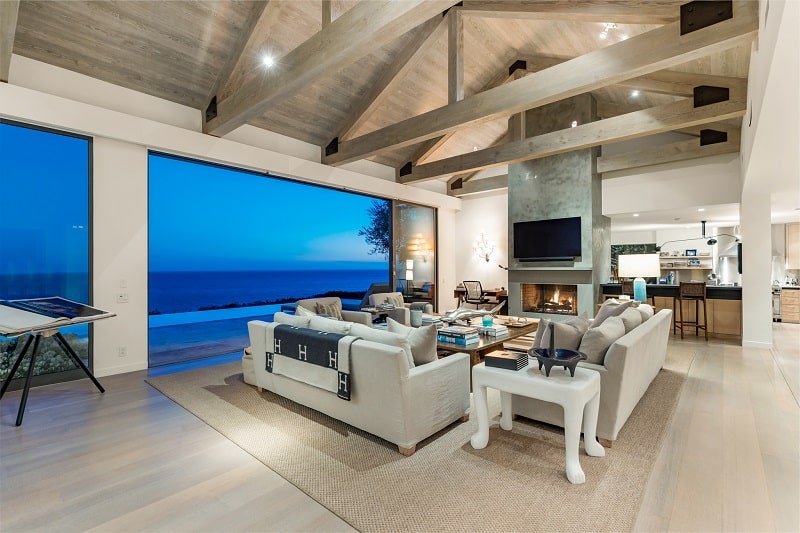 Epitomizing quintessential indoor-outdoor living with nearly every room inside the home having direct access to the outdoors, the four-bedroom, three-bathroom residence is anchored by a stunning great room with exposed vaulted ceilings and walls of glass that open to unobstructed ocean views.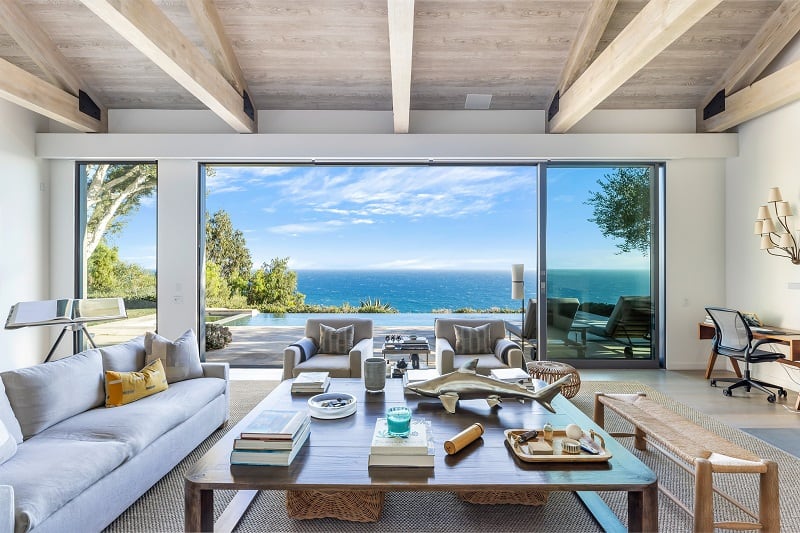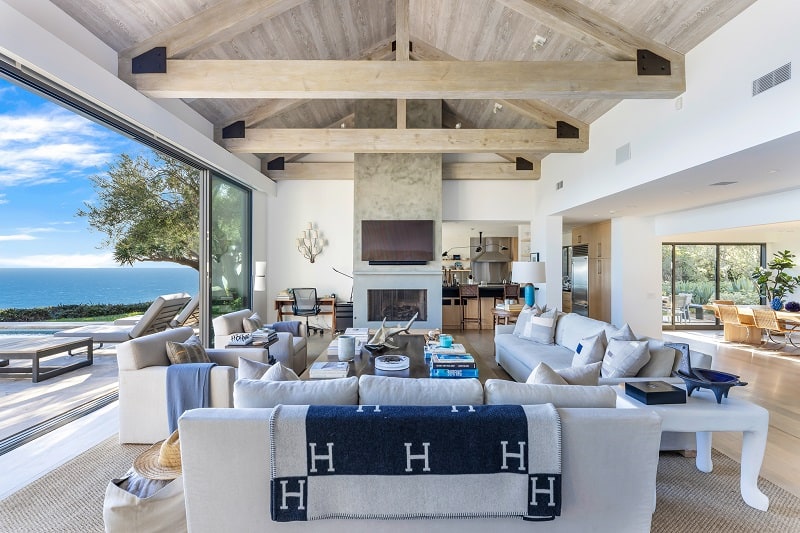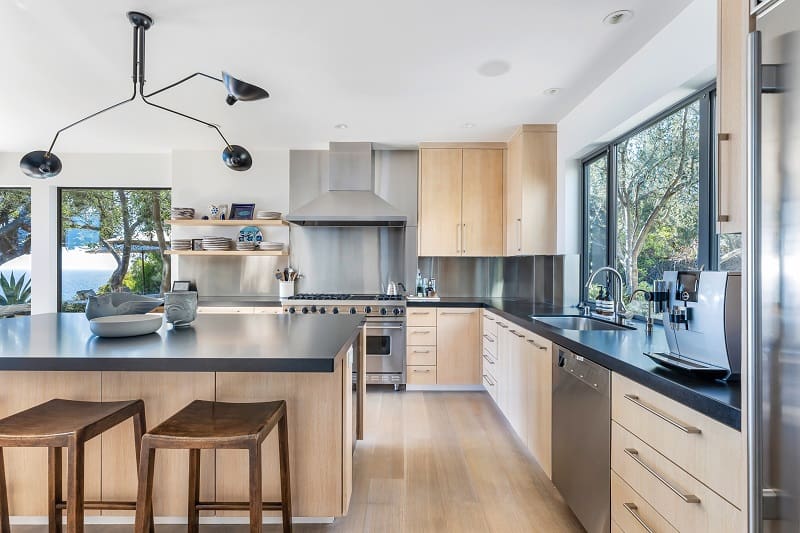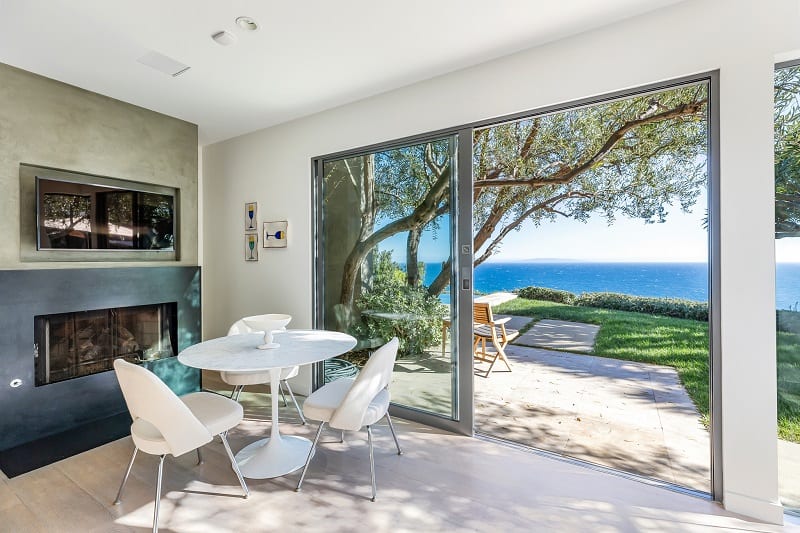 The chef's kitchen features a center island, full bar, mini bar, and fireplace that opens to the outdoor spaces with an outdoor barbecue, custom fire pit, outdoor shower, and multiple lounging areas.
The expansive primary suite boasts a fireplace and spa-style bathroom with custom built-ins and a walk-in closet, and the other three bedrooms are equally inviting.
Heading outside, the infinity-edge pool (with top-of-the-line PebbleTec technology), outdoor BBQ, custom fire pit, and outdoor shower round up the long list of amenities. Though it's worth noting that the house also comes with membership rights to the coveted La Costa Beach and Tennis Club.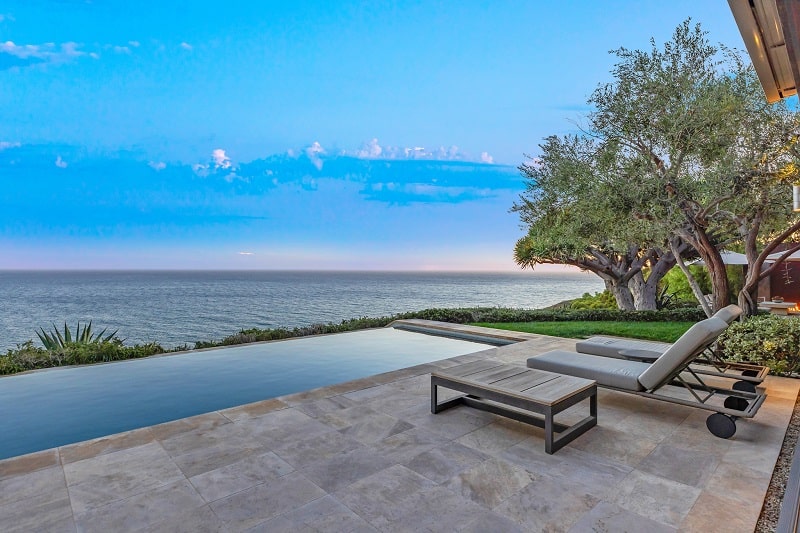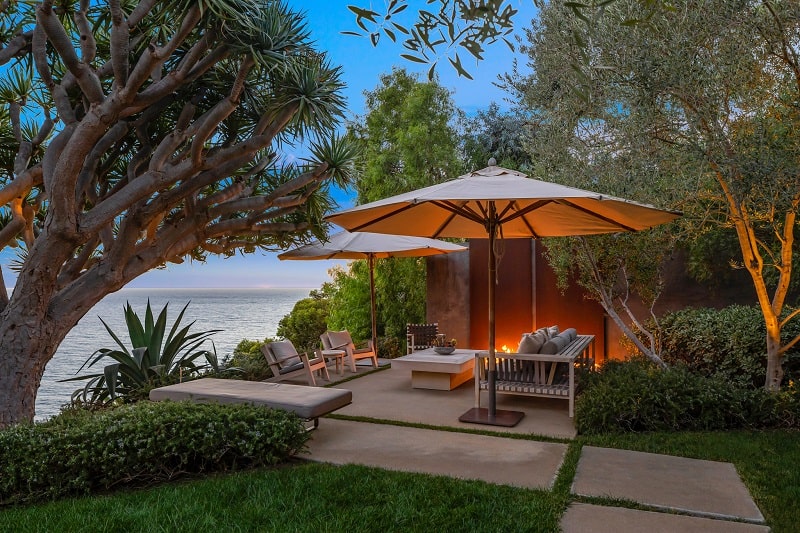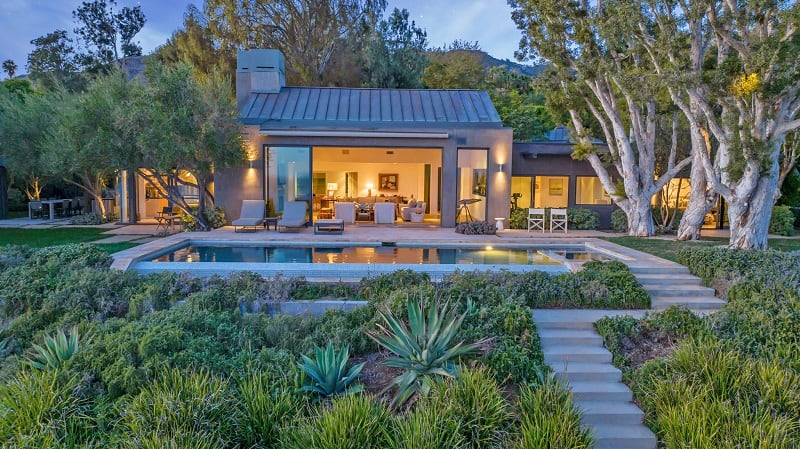 The celebrated filmmakers listed quite a few other multimillion-dollar properties over the years, including a scenic $16.9 million ranch in Telluride, Colo., a $3.6 million New York City apartment, and a gated compound in Brentwood, Los Angeles that sold for $8.6 million in 2015.
And while we don't know what it's like to work with them in real estate transactions, all of their past movie collaborators speak very highly of the Indiana Jones producers — including Indy himself.
Harrison Ford once told Variety that "There's a lot in this business that doesn't make sense. Kathy and Frank are one of the things that do," adding that "They work hard, they're good people with good ideas, they have a real understanding of how the movie business works and they know how to get sh*t done."
More stories
You're invited: step inside a jaw-dropping $95 million house in Malibu
Inside Guillermo del Toro's spine-chilling Bleak House: A treasure trove of horror memorabilia
The wildly imaginative homes of our favorite movie directors