The 23,000-square-foot steel, concrete and glass masterpiece that was once home to comedian/actor Bob Hope has finally found a buyer.
And that comes a huge win, as the spaceship-like mansion has been struggling for quite some time to find a new owner.
Initially listed in 2013 for a whopping $50 million, Bob Hope's house in Palm Springs bounced on and off the market before settling for a $25 million ask.
What we don't know is the final sale price, which has yet to be made publicly available (we'll be keeping an eye out for that property deed though.)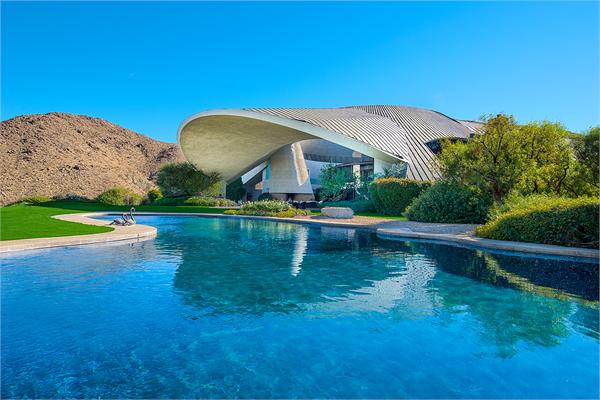 ---
Unique Architecture, Signed by John Lautner
The modern structure is the largest home ever to be built by Hollywood's favorite architect, John Lautner.
Known for combining cutting-edge tech with humane design and dramatic space-age flair, Lautner is the creative mind behind architectural masterpieces like the Elrod House, the Chemosphere, and the exquisite Silvertop home — all of which have made their Hollywood debut in movies like Diamonds Are Forever (007), The Simpsons, Less Than Zero.
The UFO-like home boasts architectural drama throughout, starting with the enormous natural boulder that juts into the living room, and peaking with a massive oculus cut out of the curved roof stretching above the courtyard.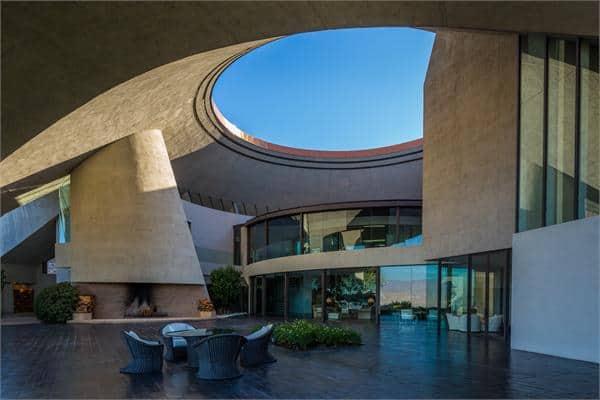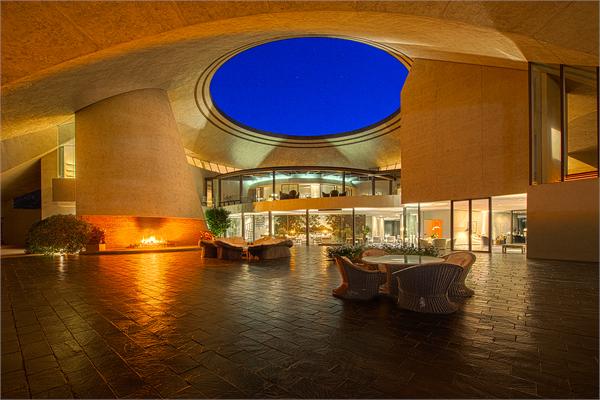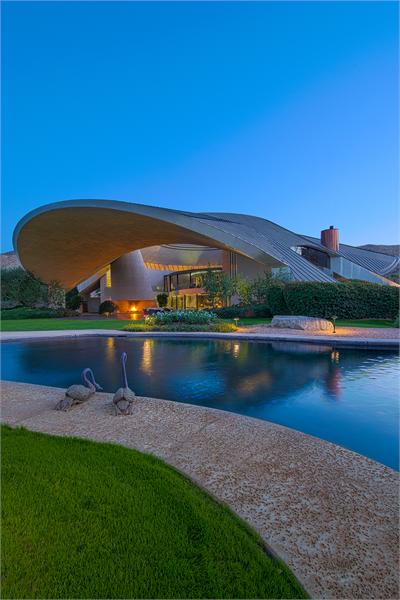 ---
More modern homes:
Is it Real? The Story Behind Tony Stark's Insane Malibu Mansion in the Iron Man Movies
Rare Frank Lloyd House Hits the Market in Nevada; Asks $500K
Futuristic Duplex Fit for the Jetsons Hits the Market in Chelsea
Seattle's Song House Comes with Picture-Perfect Skyline Views & A Beautiful Legacy