A glamorous four-level penthouse with a long list of former celebrity residents is now on the market.
Most famously known as pop star Britney Spears' former home in New York, the penthouse has attracted some of the biggest names in the music industry.
Cher lived here in the '80s, then passed on her posh pad to Def Jam Recordings co-founder Russell Simmons. Rolling Stones' Keith Richards also lived here at a certain point, according to Compass, the real estate company that holds the listing.
But it was Spears who left the biggest mark on the top floor luxury home.
During her time living here, the singer combined two units into the current abode which spans 3,785 sq. ft. across four bedrooms and four-and-a-half bathrooms.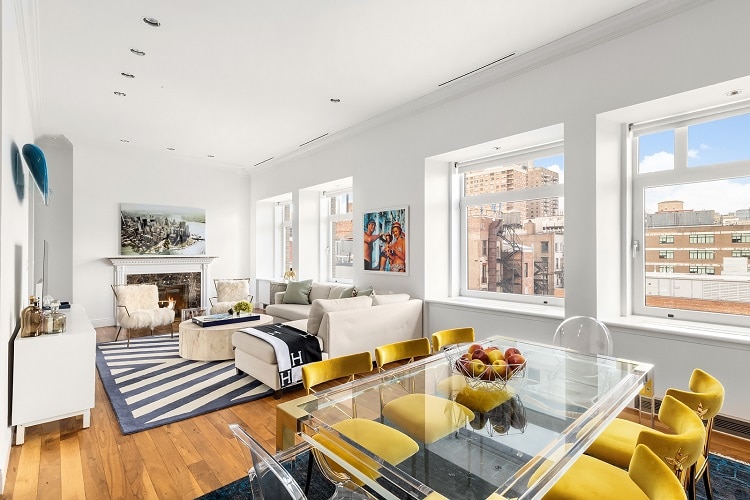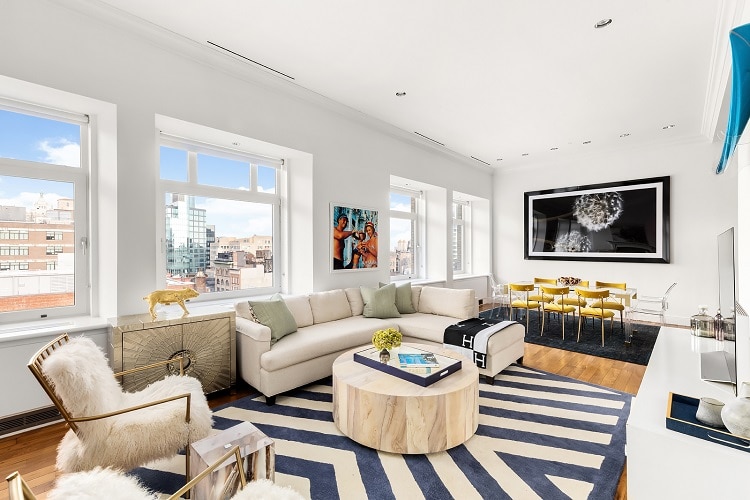 She purchased the condo back in 2002 and held on to it for 4 years, before selling it in 2006 for $4 million. Spears was still living here in 2003 when she wrote her Grammy-winning song Toxic.
Not long after parting ways with her condo, Britney moved to the West Coast, where she now lives in a beautiful Italian villa surrounded by 21 sprawling acres of private land in Thousand Oaks, Calif.
The luxury penthouse sits atop the Silk Building in NoHo
Celebrity residents aside, the penthouse has many other things going for it.
With a killer location (14 East 4th Street, also known as the Silk Building), it sits at the perfect nexus of downtown, in the center of Noho — a stone's throw from the prime Village, Soho, and Astor Place.
Spread on four levels, the penthouse is much like a private townhome, but with jetliner views north over the Village and beyond. And a big terrace to soak in those views.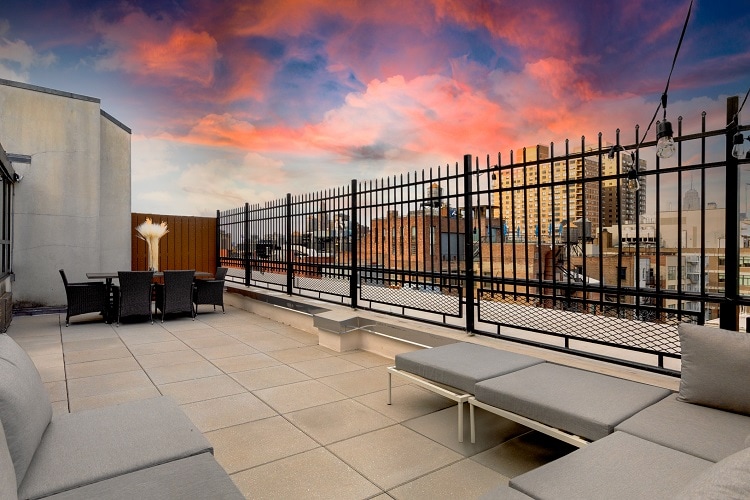 Spanning 3,785 square feet, the home is currently configured as a four-bedroom, but can easily be turned into a five-bedroom.
With soaring ceilings that rise approximately twelve feet, the main floor has a generously sized living/dining room complete with wood-burning fireplace, and a large chef's kitchen.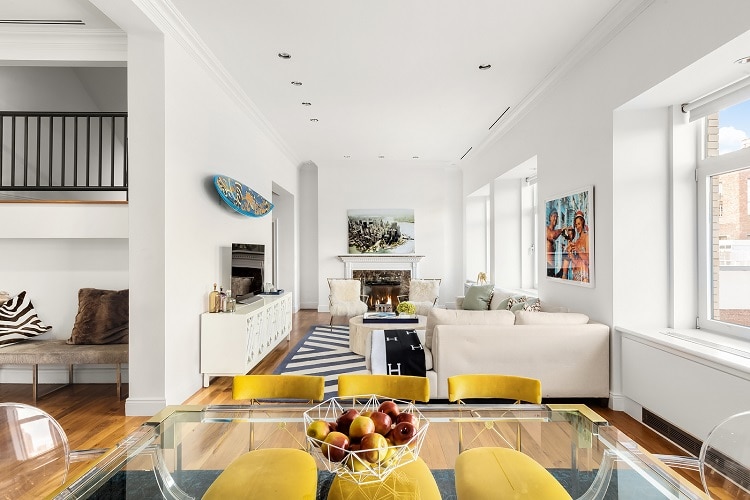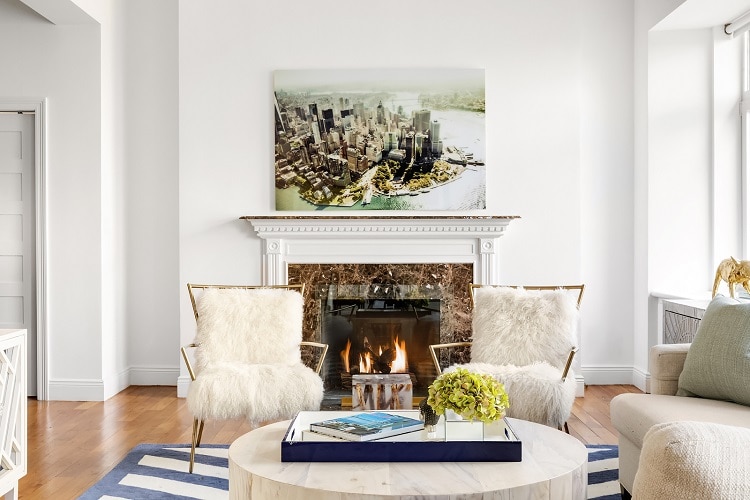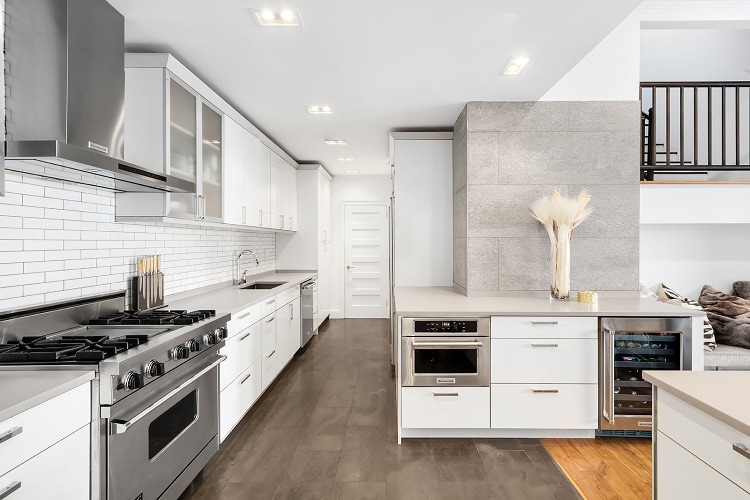 The next floor up is reserved for the den and outdoor terrace — which spreads approx. 400 feet on the exterior and comes with Empire State Building views — whereas the two lower levels host the bedrooms, two on each floor.
According to the listing, the master suite stands out with its sheer size and cool amenities.
This includes a wood burning fireplace, generous closet space, and a wet bar, but also an en-suite, five-piece bath clad in Italian marble and tasos flooring.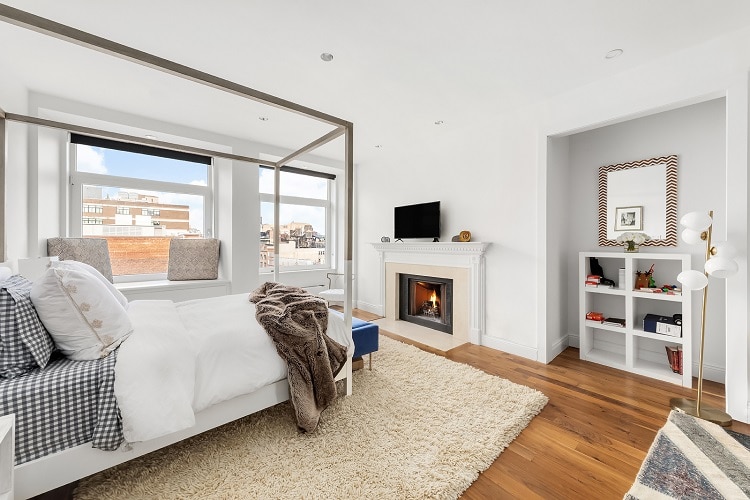 The star-studded penthouse is listed for sale asking $6,995,000, with Ian Slater and Eduardo Martinez of Compass holding the listing.
More stories you might like
Justin Timberlake and Jessica Biel Get $29M for their NYC Pad, Want Another $35M for LA Mansion
Baywatch Actress Alexandra Daddario Sells Cozy NYC Pad
SNL Funny Guy Pete Davidson Lives in a Posh $1.2 Million Waterfront Condo
The Dakota, NYC's First Luxury Apartment Building and Its Many Famous Residents