** This article dates back to 2017. If you want to see where Britney Spears lives today, go here for more recent coverage **
Here's a home that I wished I'd had the chance to report on when it sold a few months back.
But since Britney Spears' house in Thousand Oaks is such a treat for the eyes, I thought you might enjoy it just as much now — even without the newsworthy buzz.
Long story short:
Britney bought the house in 2012 from retired hockey player Russ Courtnall and wife Paris Vaughan. In 2015, she purchased another property in Thousand Oaks — a 21-acre estate that comes with a 12,464-square-foot Italian villa — that she soon started calling home.
What happened to the Spanish-style beauty, you say?
It went straight to market with a hefty $8,995 million price tag. After struggling to find a buyer (despite its "celebrity crib" status), the home finally sold in February for a "modest" $6,995 million — just a tad more than Britney paid for it in 2012 ($6,744,500).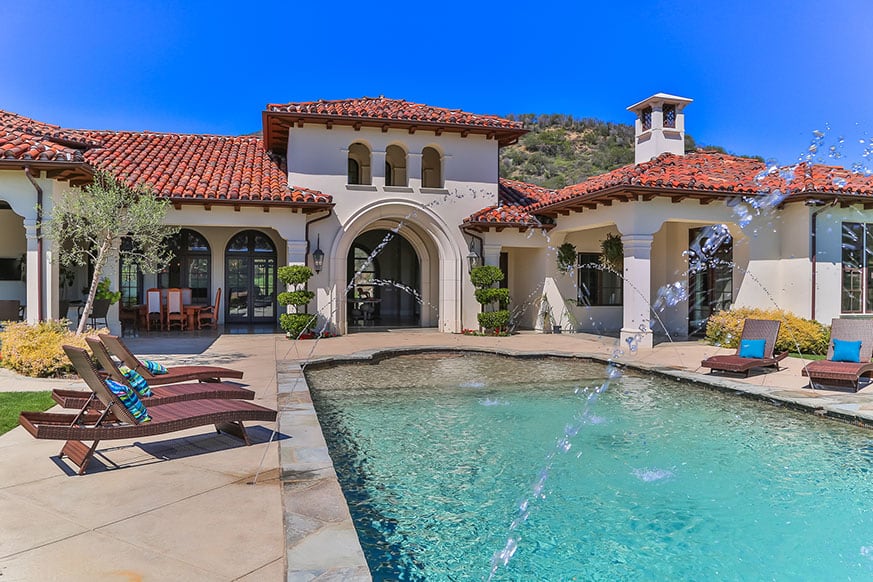 The full scoop:
Location: Britney's former home is set within the gates of the Sherwood Country Club in the Lake Sherwood area of Thousand Oaks
Bedrooms: 5
Baths: 7
Extras: 2 separate offices, 1 movie room, 1 game room, formal dinning room & open kitchen with 2 grand central islands that flow to the great-room
Square footage: 8,456
Year built: 2010
Views: 180 degree views of the Santa Monica mountains and picturesque rolling hills throughout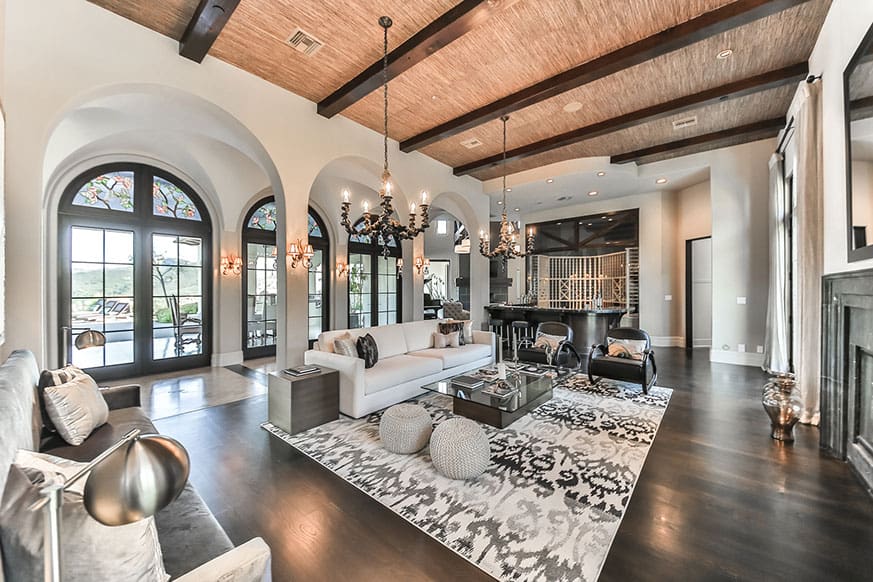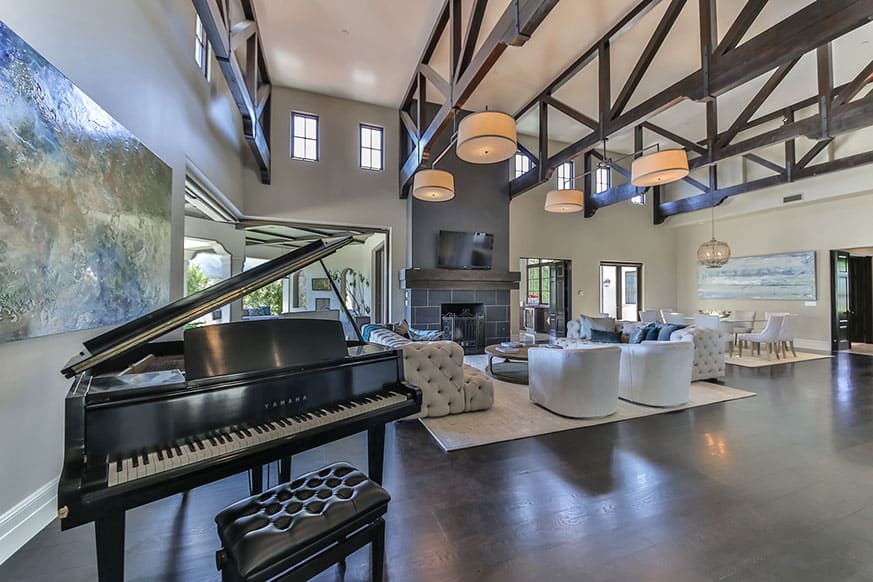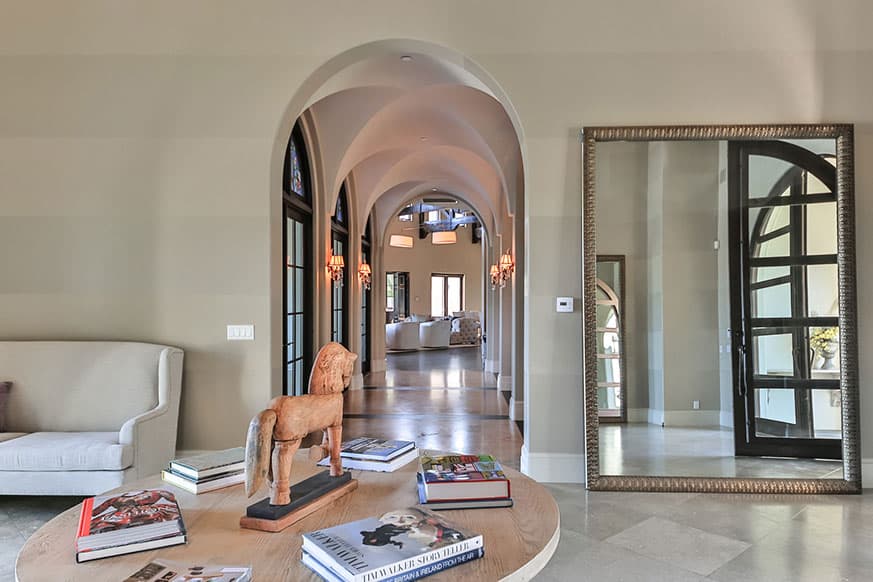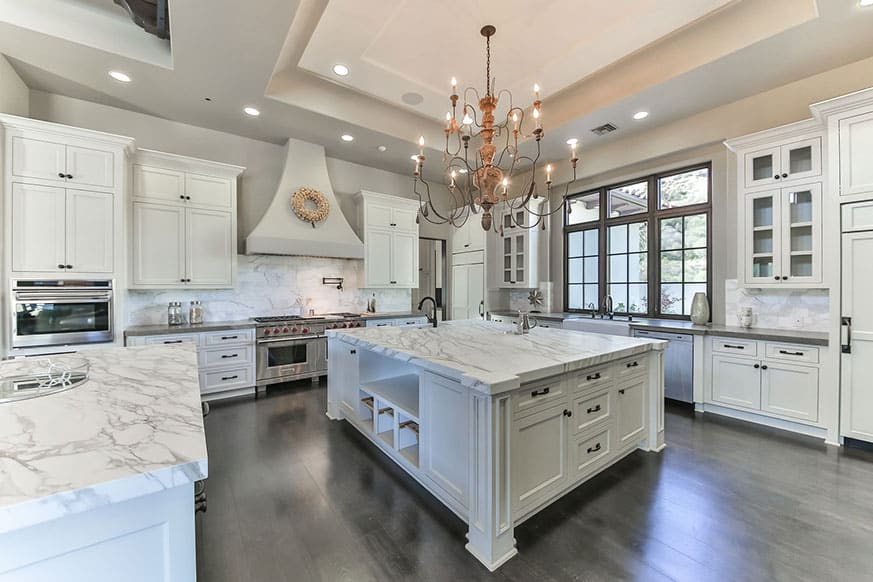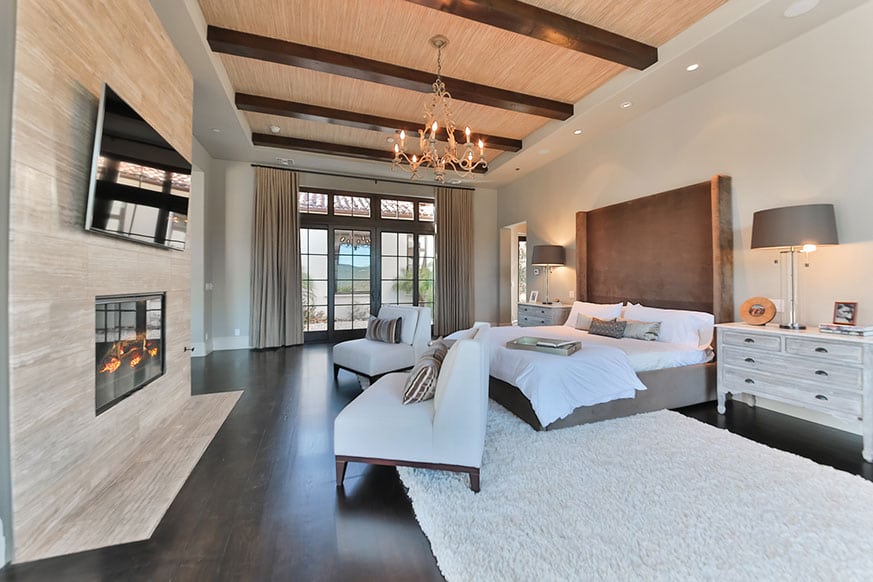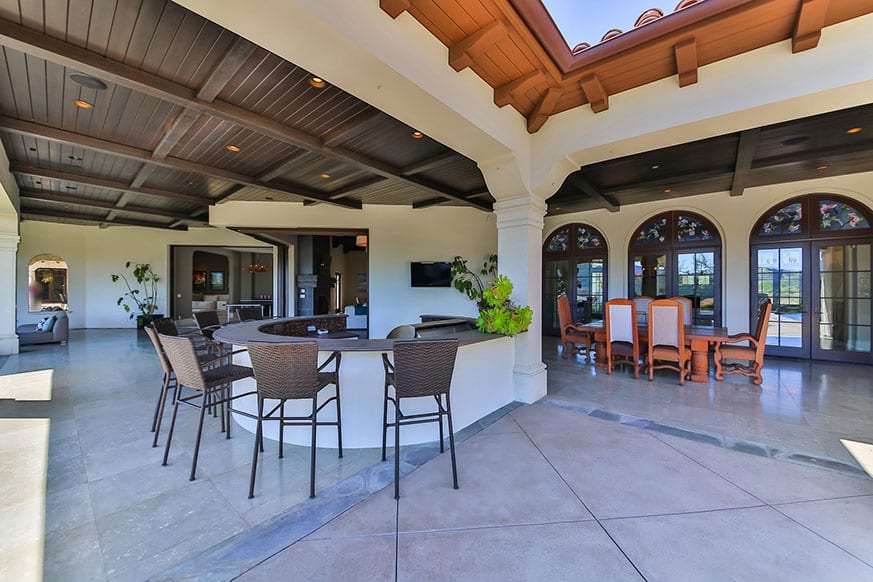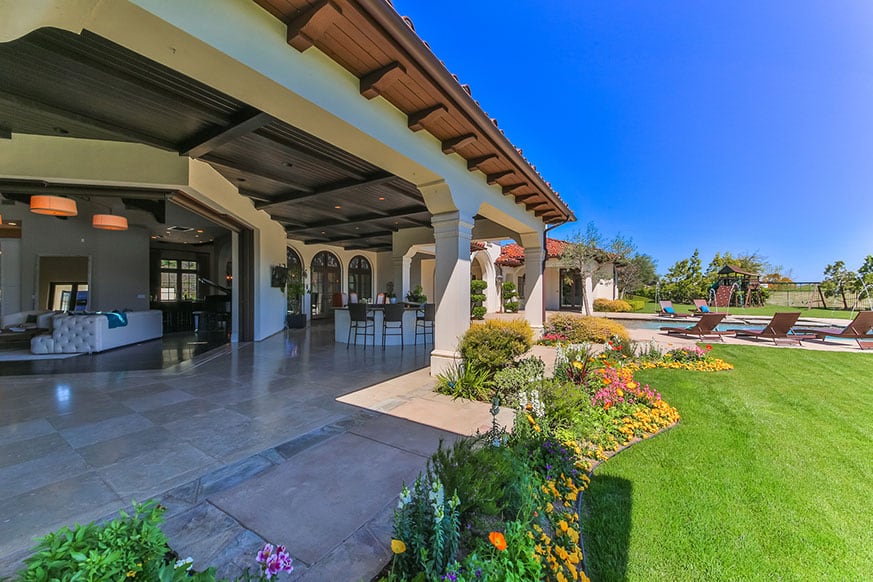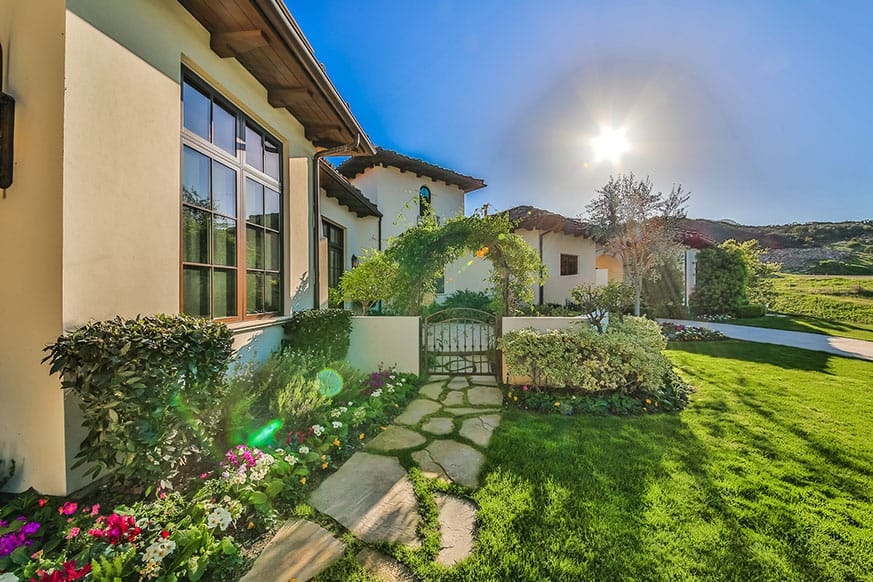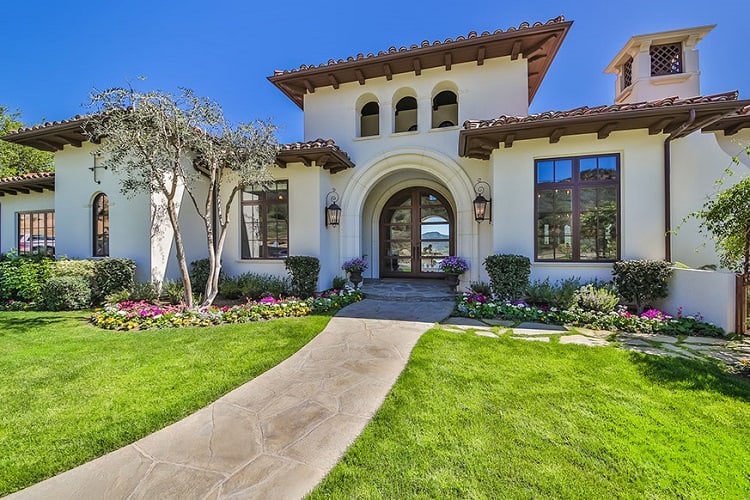 Britney Spears' New Home, Also in Thousand Oaks
While most of us, commoners, tend to sell our homes because we need to move away, Britney moved just a few houses down the road.
The princess of pop paid $7.4 million for an Italianate villa tucked in a gated enclave on White Stallion Road, which is the most recent in a long series of past homes answering the question 'where does Britney Spears live".
Boasting five bedrooms and seven-and-a-half baths, Britney Spears' new mansion also showcases a 1,200-square-foot poolside pavilion with its own full kitchen, bath, and 3,500-bottle wine cellar, plus a rear motor court with access to a six-car garage; flowering gardens; an infinity pool; a stand-alone spa; and a fruitful orchard.
Impressive as that may sound, make sure to check out the photos and see if Britney Spears' new mansion, the Italian, comes close in beauty to the Spanish she just let go of.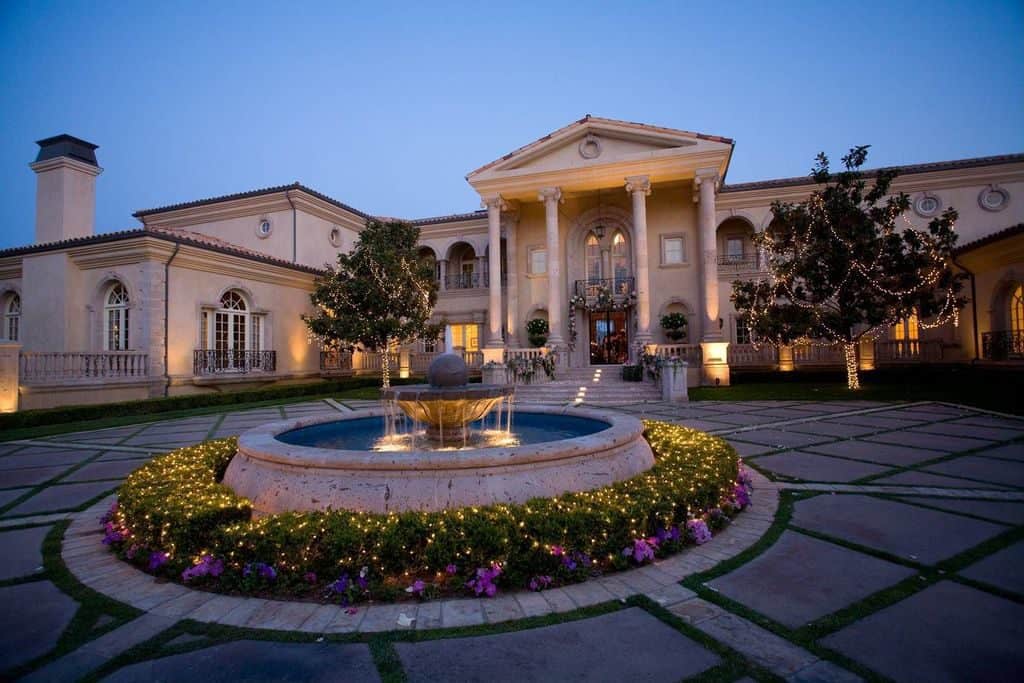 More celebrity homes:
Where Does Lady Gaga Live? Check Out Her 'Gypsy Palace' in Malibu
The Story of Taylor Swift's Holiday House — Home to "the Last Great American Dynasty"
See Inside Drake's Brand New Toronto Mansion
Take a Tour of Lenny Kravitz's House, a Massive 1,000-acre Farm Compound in Brazil