Given its seclusion and close proximity to Hollywood, Pacific Palisades is a prime location in the Westside region of Los Angeles that many celebrities call home.
Known for its small-town feel, close-knit community, sweeping mountain views, and abundance of hiking trails along a large strip of coastline, the sought-after neighborhood of Pacific Palisades is the perfect place for a plush property.
With a growing number of A-listers taking up residence in the Palisades, here are some of the most noteworthy affluent homeowners in this luxurious Los Angeles neighborhood.
Adam Sandler, who lives in Kurt Russell and Goldie Hawn's former house
With countless hit movies under his belt and a net worth estimated at over $400 million, Sandler has been collecting prime properties all over the country.
But it's his Pacific Palisades mansion that serves as the actor's primary residence — and Sandler's wife is the reason why.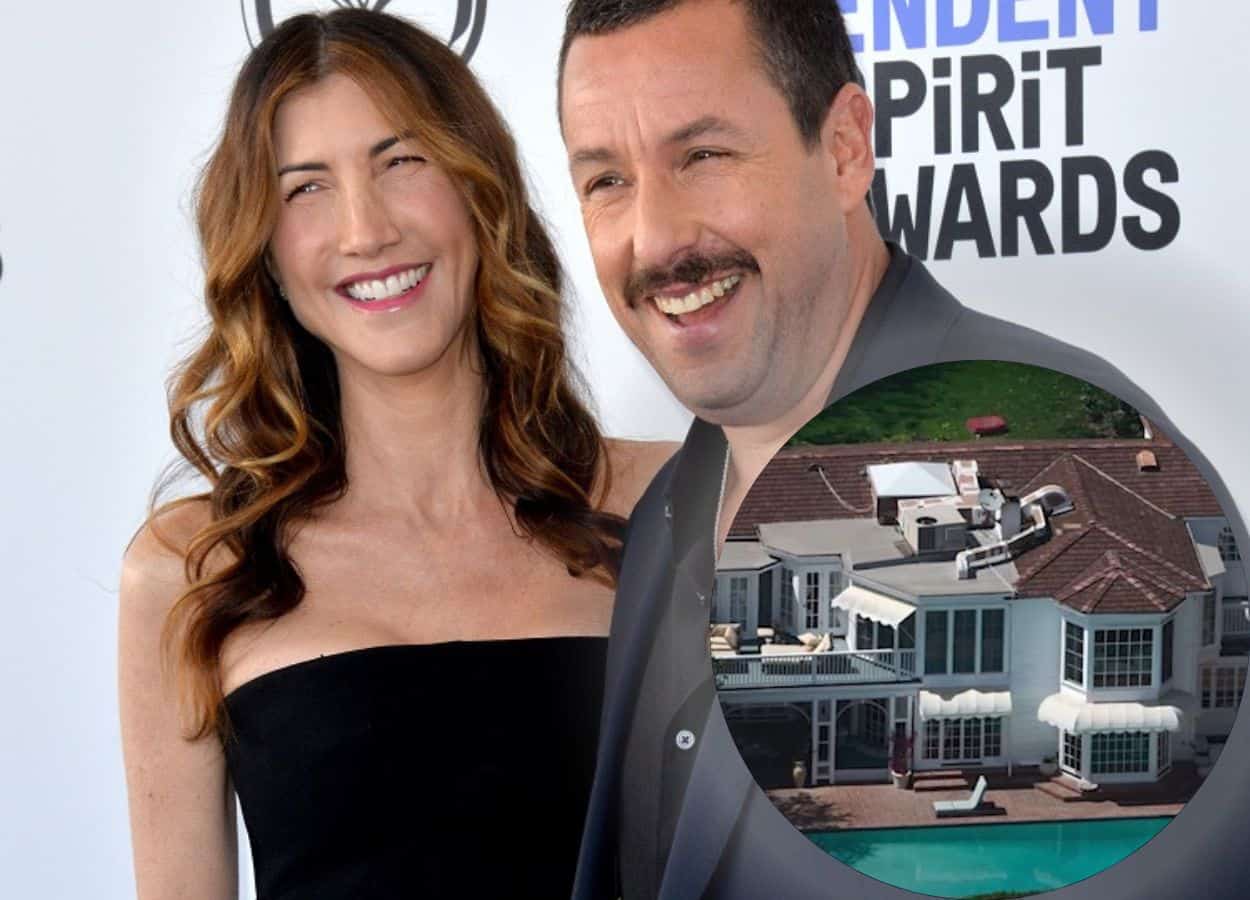 The sprawling 14-bedroom, 7-bath property was formerly home to fellow actors Goldie Hawn and Kurt Russell until Adam and his wife, Jackie, attended a New Year's Eve party the famous couple was throwing back in 2004.
During the party, Sandler's wife reportedly fell in love with the property — despite not even seeing beyond the kitchen. Adam then dropped a cool $12 million for the Pacific Palisades mansion, and snagged it before it even hit the market — a grand gesture that his wife surely loved!
Full story: Adam Sandler's house was a $12 million gift for his wife, Jackie
The couple has been calling the 13,000-square-foot abode home ever since, and they've even picked up another neighboring property to make it even larger.
Miles Teller's $7.5M Cape Cod-style home
Fresh off the success of Top Gun: Maverick, actor Miles Teller invested some of his earnings into a beautiful Cape Cod-style mansion in Pacific Palisades.
Built in 2015, the 6,600-square-foot home with bright, ultra-modern interiors commanded a $7.5 million sale price. The Whiplash actor's home — which he shares with his wife Keleigh — has 5 bedrooms, 7 baths, and an open-concept great room that joins a fireside living room, a dining room, and a high-end gourmet kitchen with a breakfast nook and eat-in island.
The lower level of the house is where the fun's at, featuring an ultra-cozy theater room, a family room with a fireplace, an office, a gym, and even a bonus room for the couple to customize to their liking.
Kawhi Leonard's $17 million plush property in the Palisades
NBA superstar Kawhi Leonard recently purchased an 11,815-square-foot home in the secluded hills of Pacific Palisades, and its price tag matches its long list of features and amenities.
Bought for a mindboggling $17.1 million, Kawhi Leonard's house has jaw-dropping views of the Pacific Ocean and the Santa Monica Conservancy — as the hillside estate is perched on its own promontory.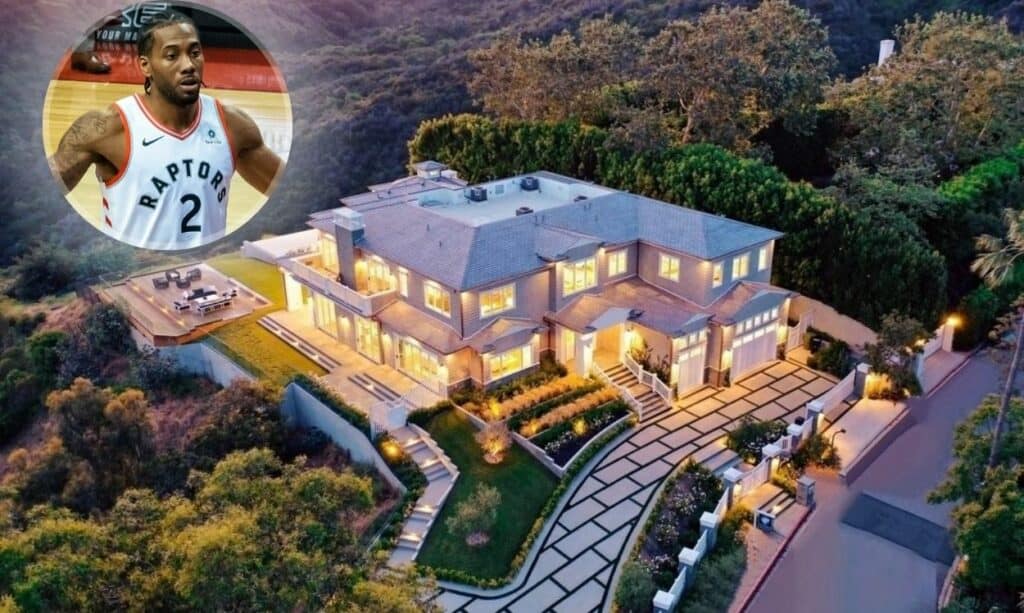 According to Patch.com, the custom-built Hampton-style home has an open plan with ultimate privacy and spectacular panoramic views. 
The Pacific Palisades home features 7 bedrooms and 12 bathrooms, and a grand foyer that flows seamlessly into the living, dining and entertaining areas.
The Los Angeles Clippers star and his family of four are surely enjoying many of the other features, including the chef's kitchen, 10-seat movie theatre, 960-bottle wine cellar, a state-of-the-art gym, and the billiard room. 
Bradley Cooper coughed up $4.8 million for a gated property in the Palisades
Academy Award-nominated actor Bradley Cooper recently purchased a Pacific Palisades estate to share with his adorable 6-year-old daughter, Lea de Seine.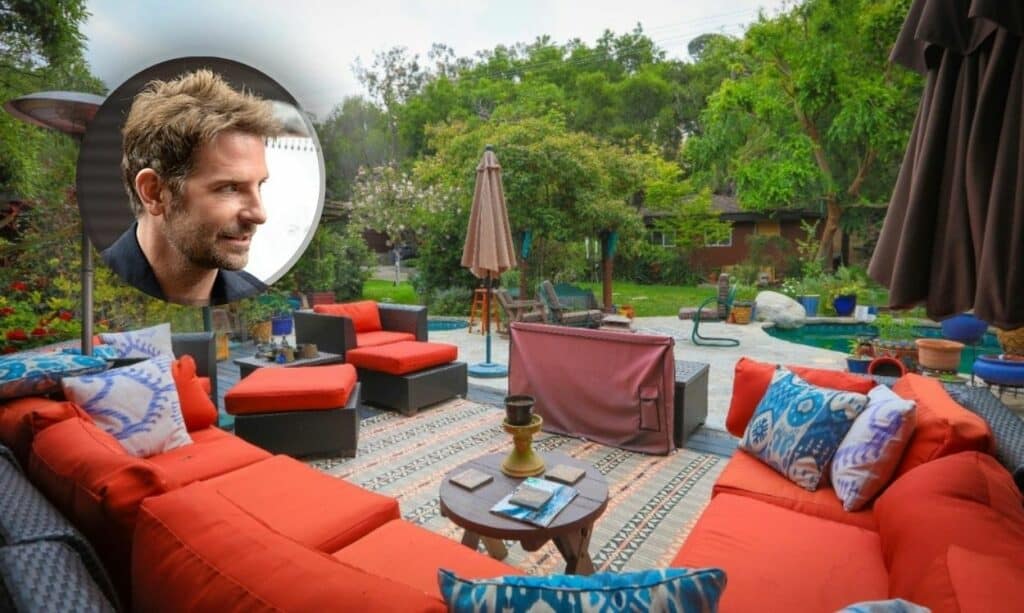 Spanning 4,400 square feet, the single-story home includes 4 bedrooms and 3 bathrooms. The property includes a 2-story guesthouse featuring two 1-bedroom, 1-bathroom apartments, each with a kitchenette. 
According to Dirt.com, the private Palisades property is hidden by tall Sycamore and Oak trees, and features a koi pond, a variety of fruit trees, and a large deck next to the swimming pool and spa. 
This marks the third Los Angeles home for the A Star is Born hunk, who also purchased a $4.7 million residence in Rustic Canyon in 2009, and a $1.2 million Venice bungalow in 2004.
Related: Jackson Maine's House from 'A Star Is Born' – A closer look at the real-life home
Anthony Hopkins set up residence (again) in Pacific Palisades
After 25 years in the same Pacific Palisades home, Sir Anthony Hopkins made an upgrade in his favorite West LA neighborhood, according to the New York Post.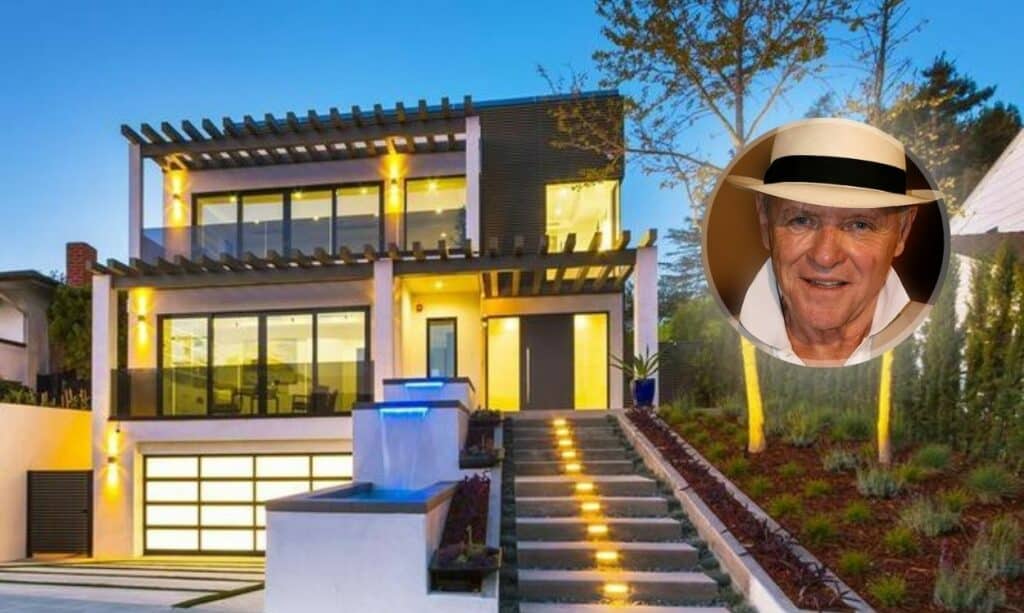 The Academy Award-winning actor, 83, sold his longtime Pacific Palisades home for $2.85 million back in February. He initially purchased the three-bedroom, two-bathroom home in 1995 for $660,000.
The Silence of the Lambs star purchased a 4-bedroom, 5-bathroom house just down the street from his previous Palisades pad. Paying $6 million for the new abode in the same 'hood, the actor also sold his 20-year Malibu home in recent years. 
Originally built in 1940, Hopkins' new two-story colonial-style Palisades pad spans 3.557 square feet.
Billionaire Austin Russell purchased 'the' priciest pad in Pacific Palisades
In what was the second-highest California home sale of 2021, a mystery billionaire — later identified as Austin Russell, CEO and founder of Luminar Technologies, an autonomous vehicle sensor and software company — shelled out $83 million for a striking hilltop mansion in Pacific Palisades.
According to Dirt, the highest real estate transaction of 2021 was just $4 million more, an $87 million mansion in Malibu, that sold back in February.
Developer Ardie Tavangarian is the brains behind this spec-built hillside smart home, newly completed in 2020.
Let's start with the roof. Usually not a top-selling feature, the master bedroom boasts a one-of-kind retractable roof that offers spectacular views on a starry night. But when the roof is over their heads, the ceiling doubles as a projection screen to display movies while relaxing in bed. And did we mention the retinal scanner to get into the master bedroom?
Other fabulous features of the 20,000-square-foot dream house include 6 bedrooms and 18 bathrooms, a fully stocked wine cellar, a garage with a car turntable that also doubles as a dance floor and ballroom, and a state-of-the-art security system. 
Outside, you'll find a $2 million curved wall that rises out of the infinity pool. Amid the breathtaking mountain views, guests can enjoy the party-ready spa with multiple cabanas and outdoor loggias.
Stars love the privacy of the Palisades
Many movie stars and celebrities have set up residence in Pacific Palisades thanks to its low population, sweeping mountain views, and ultra privacy.
Featuring larger-than-average homes, plenty of park space and hiking paths, and an ideal location between the ocean and the Santa Monica Mountains, the sought-after neighborhood is the perfect blend of beach and mountain living.
But with the median home price set north of $3.5 million, only the lucky few can afford to live here.
Some other A-listers who lived in the Palisades include Steven Spielberg, Tom Hanks and Rita Wilson, Whoopi Goldberg, Matt Damon (who owned a stunning zen-inspired home), Michelle Pfeiffer, Dennis Quaid, Tyra Banks, Arnold Schwarzenegger, Chris Bosh, and Lauren Conrad, to name a few.
More celebrity homes
Everything We Know About The Weeknd's Extravagant $70 Million Bel-Air Mansion
Where Does Lady Gaga Live? Check Out Her 'Gypsy Palace' in Malibu
Dwayne 'The Rock' Johnson's $27.8M Mansion Is a Piece of Real Estate Heaven