If you follow any celebrities on social media (and let's face it, it's borderline impossible not to), you're probably already familiar with their glamorous lifestyle, dreamy vacations, expensive cars, and overly expensive clothes and accessories.
And while few of us dream of owning Lamborghinis or millions of dollars worth of jewelry, there's one thing about the celebrity life that's bound to leave us all daydreaming: their incredible homes.
Celebrity homes are often the pinnacle of luxury, and even when they're not, they are unique in style and pack the most incredible amenities. A-listers and influencers often work with the most skilled interior designers to bring their dream homes to life, with the end results most often leaving us all in awe.
And while each celebrity is different (particularly when it comes to their quirks, affinities, and tastes), we couldn't help but notice some common themes that popped up on many of the celebrity digs we've covered in the past.
From private home theaters and basement bowling alleys to infinity pools with underwater sound speakers or private vineyards, here are some of the most extravagant features celebrities pack in their million dollar homes.
#1 Private home theaters
Who could say no to a movie night out with friends, coupled with a big bag of popcorn and a cheery mood?
Well, while most of us typically indulge ourselves in this type of outing once a week (at most), celebrities like to have it all at a foot's length with the luxury of a private home theater that can be enjoyed any day, every day.
By far the most common amenity, found in every single celebrity home, private home theaters have become more and more popular in recent years, with many regular homes (albeit priced above average) now packing this amenity.
Let's hope the other amenities on our list will soon follow, and we'll all get to enjoy them in our own homes.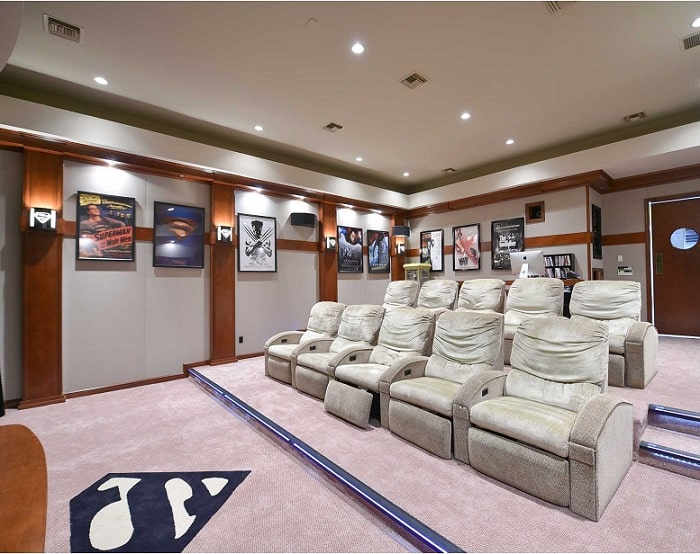 #2 Personal bowling alleys
One unexpected feature we've been seeing in celebrity homes, especially as of late, are personal bowling alleys. In fact, many A-listers' homes now have bowling alleys in their basements, either to replace or complement more traditional forms of game or billiards rooms.
Lady Gaga's house in Malibu is famous for its fun two-lane bowling alley in the basement, which you can only access through a secret door in the living room.
Tennis star Maria Sharapova also has one in her perfectly-appointed house in Los Angeles; though not a big fan of bowling herself, Sharapova admits that the installation came as a 'bit of a surprise' and that she now loves hanging out there with her friends and family.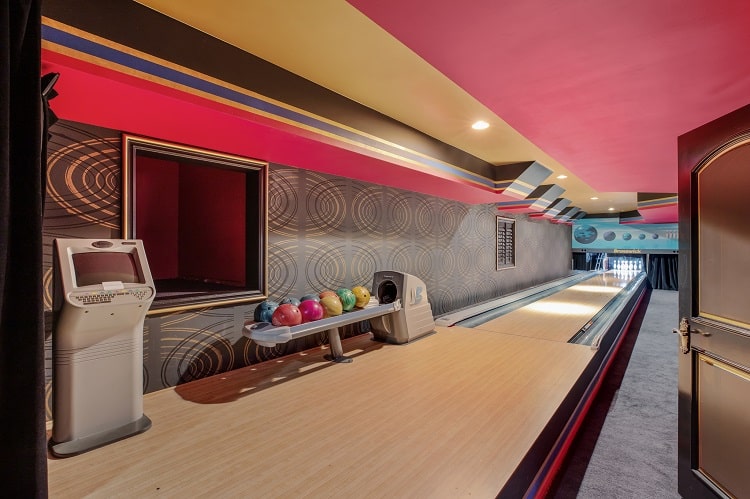 #3 Infinity pools with jaw-dropping views
Long thought to be a luxury reserved for the finest resorts in the world, infinity pools have been widely adopted by luxury real estate developers across the U.S. and incorporated in the most expensive spec homes and upscale residential projects.
Defined by their 'invisible boundaries', infinity pools have glass walls and water overflowing one of its edges, producing a striking visual effect of water with no boundary.
While a striking addition to any home, infinity pools are expensive and require extensive structural, mechanical, and architectural detailing, and a particular attention paid to the chemicals used to maintain the water crystal clear.
Among the most beautiful infinity pools we've seen among celebrity homes: Alicia Keys' and Swizz Beatz' extra-long infinity pool that juts out over the cliff's edge, Tom Bilyeu's (co-founder of billion-dollar brand Quest Nutrition) wraparound infinity pool in his new, Netflix-featured mansion, Beyonce's dual infinity pool, or Travis Scott's party-ready pool overlooking the hills (pictured below), that comes with an underwater sound system.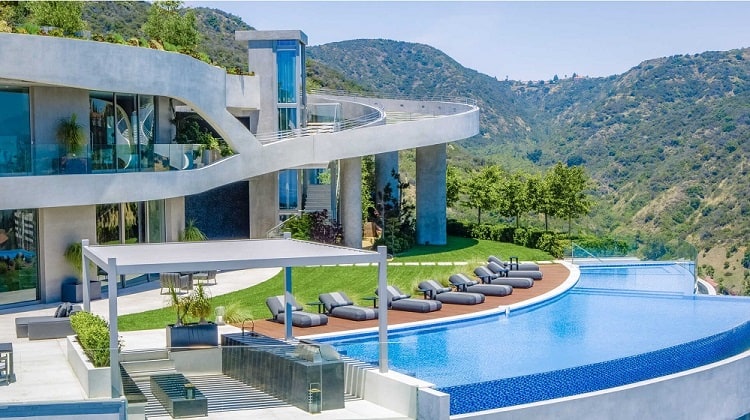 #4 Walk-in closets the size of a living room
With such an active lifestyle full of high-profile events and with paparazzis following their every move, celebrities must always be on point with their clothing and accessory choices.
And it only figures that they would need massive walk-in closets to store their wardrobe — and display it in a way that makes sense and allows them to easily find the perfect outfit.
Celebrities like Kris Jenner or daughter Kendall are famous for their massive closets (Kendall Jenner's house even takes things a step further and adds a glam room & a Hannah Montana-inspired changing room to the mix), while stars like Christina Aguilera, Blake Lively, or DJ Khaled have separate closets to hold their shoe collections alone.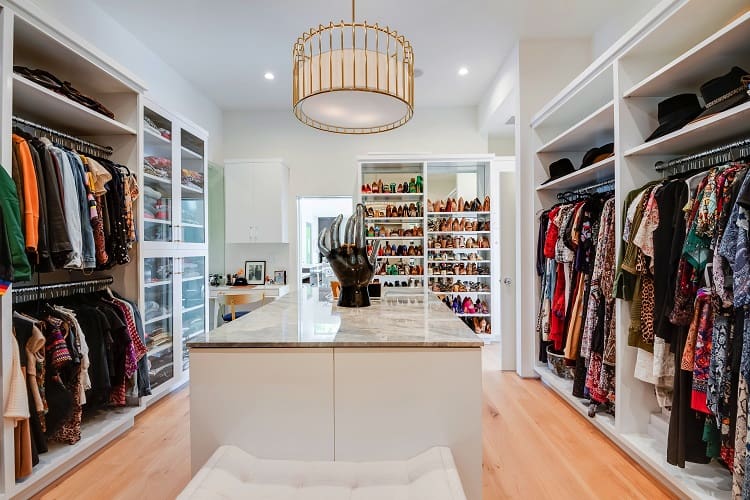 #5 Wine rooms & cellars
Celebrity wine lovers make sure their homes are well-equipped with special facilities to preserve — and serve — their favorite wines.
Now a regular staple among celebrity homes, wine rooms feature intricate display walls for bottles, temperature control to extend the lifespan of the wine, and even dedicated bars to serve the beverage.
Others have even found unique ways to make their wine rooms stand out, like celebrity chef Giada de Laurentiis whose previous home had a glass-cased wine room with provocative underwater views of the pool.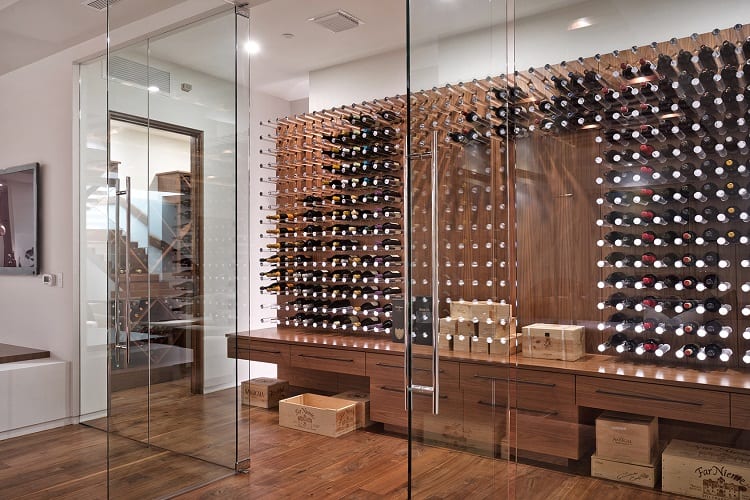 #6 Home airports
Who needs a 4-car garage, when you can have your own airport at home?
Or at least that's what must have been on John Travolta's mind, as the actor bought a home set in Jumbolair Aviation Estates, an airpark that allows its tenants to park their planes right at their front door, making travel all the more convenient for the busy star.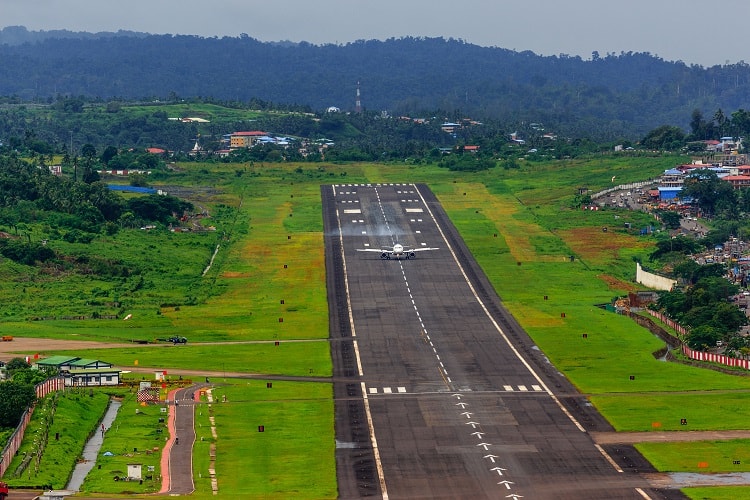 Now, your turn: if your bank account showed just as many zeroes as those of your favorite celebrities, which unique features would you choose for your new home?
More unique celebrity homes
Post Malone's house in Utah is ready for the apocalypse
Doja Cat's house is a $2.2M Beverly Hills Home With Distinctive Flair
Sandra Bullock's house is 91-acre compound with organic avocado, citrus orchards
George Lucas' Skywalker Ranch is a Fanboy Paradise with Victorian Roots