Despite topping every 'worst movie' list last year, Fifty Shades of Grey — the movie, not the book (check out my honest thoughts on the Fifty Shades books, if you're into that) — served one purpose: good PR for the Escala penthouse said to be owned by Christian Grey.
And while the movie wasn't even shot in the 1920 Fourth Ave. building that served as inspiration for the novels, the view from atop the Escala buiding did manage to make an appearance.
Christian Grey's apartment, which Fifty Shades author E.L. James found as an online listing when researching her first book and later visited in person, is located on the 30th floor of the Escala building, in Seattle's upscale Belltown district.
The luxury penthouse comes with three bedrooms, three bathrooms, a private elevator, and hopefully no 'red room of pain.' Floor-to-ceiling windows make the most of a 280-degree view that spans the rest of the city, the Space Needle, Elliott Bay, and the Olympic Mountains.
Or better yet, check out the photos to see what inspired Christian Grey's apartment: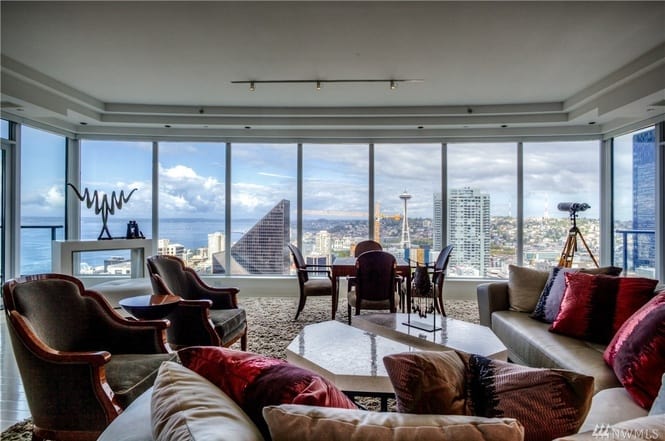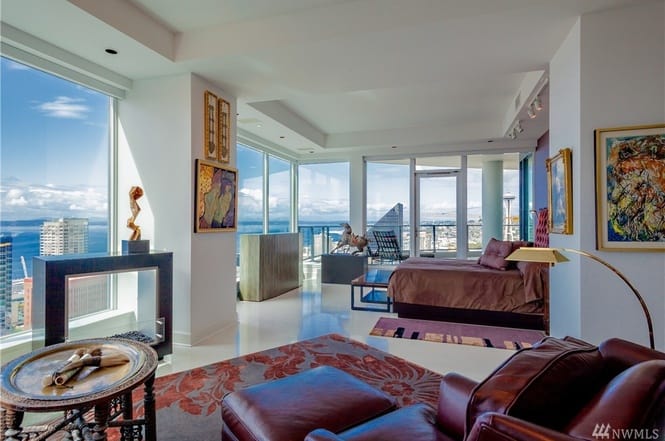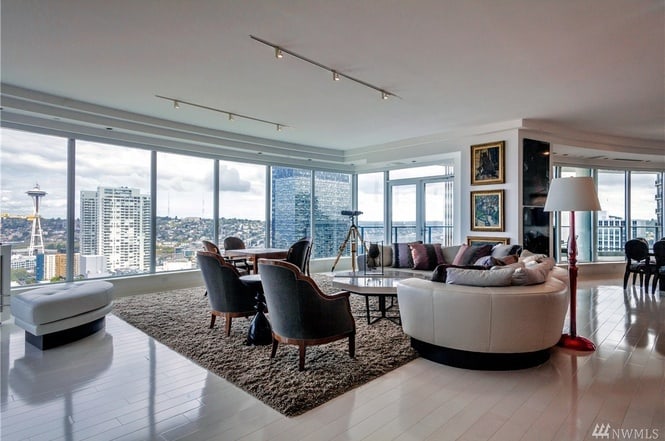 The Most Expensive Condo Sold in Seattle Since 2009
They say there's no such thing as bad publicity. And while that might not be as true for real estate, in this particular case it seems to have done the trick.
The $8 million sale of the Escala penthouse — despite being $800,000 short from the initial ask of $8.8 million — stands as a 6-year record for Seattle, that hasn't seen such a high sale price for a condo since 2009 when a three-bedroom condo at Market Place Tower sold for $9.75 million.
If you look at the average listing price for the Belltown area in downtown Seattle, you'll see that properties are listed for about $600,000, with the priciest active listing being $2.6 million.
Surprisingly, the Puget Sound Business Journal reports that the property has been under contract since September, spending no more than one day on the market, but apparently the deal was only closed in the first half of November.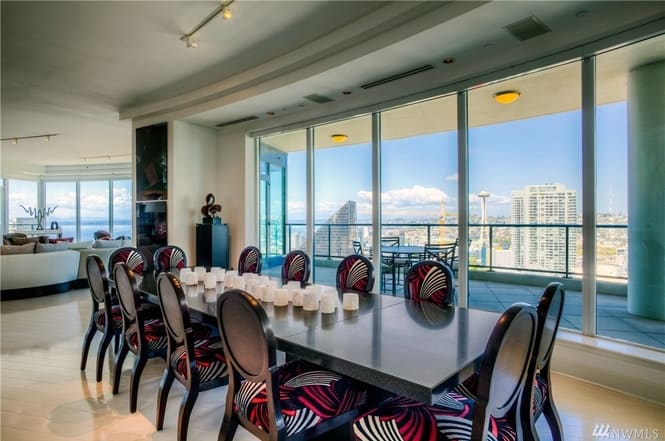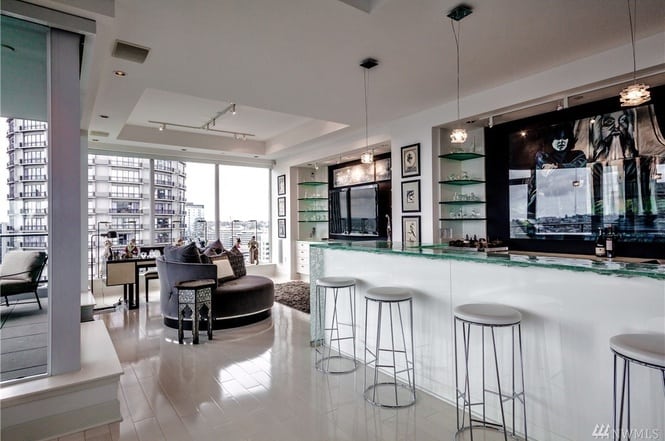 ---
More TV homes
Is It Real? Edward Cullen's Sleek Glass House in the Twilight Saga
Let's Recap All the Fab Real Estate Featured in 'And Just Like That…' 
All the Glamorous Penthouses, Suites, and Lofts in Gossip Girl
The Story Behind Carrie Bradshaw's Apartment in "Sex and the City"