About 30 miles outside of Salt Lake City, nestled in a scenic Utah mountainside-turned-ski destination by the name of "Deer Valley", there's this beautiful, sprawling estate that was up until recently owned by former DreamWorks CEO Jeffrey Katzenberg.
Katzenberg, once chairman of Walt Disney Studios (from 1984 to 1994), then co-founder and CEO of DreamWorks Animation, brought us movies like The Little Mermaid, Beauty and the Beast, Aladdin, The Lion King as well as Shrek, Madagascar, Kung Fu Panda, and How to Train Your Dragon — to name just a few of the biggest projects that marked his nearly four-decade career.
And in case you were wondering where the man got his inspiration, I think we may have just stumbled upon the answer.
Presenting his 7-bedroom, 10-bath chalet in Utah, a dream property that Katzenberg recently said goodbye to: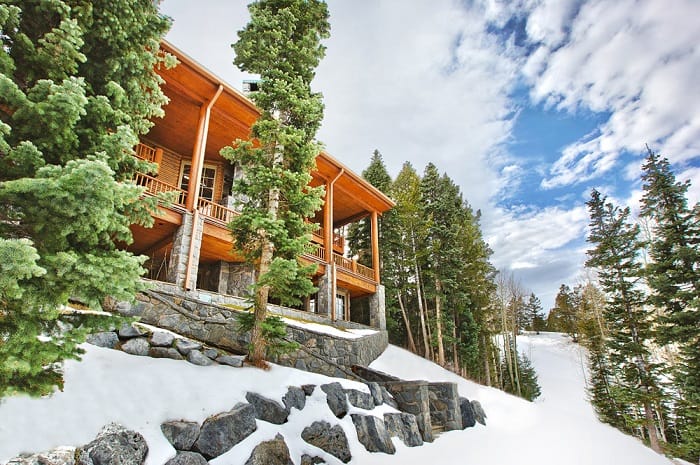 The "Family Trap"
Of course a property like this comes with the most adorable nickname. Apparently, since the chalet was never easy to leave and members of his family would always want to extend their trips here, Katzenberg nicknamed it the "Family Trap".
And there were quite a few high-profile guests that have been "trapped" here over the years. Jeffrey Katzenberg had welcomed names like Bill Clinton, Cameron Diaz, Tom Cruise and Michael Jackson to his Utah estate.
Spanning approximately 410,000-square-feet on two separate lots, the estate is anchored by a 14,100-square-foot chalet with 7 bedrooms and 10 bathrooms. 
Large windows frame the surrounding mountains to a spectacular effect, while the textiles and carpets incorporated into the interior furnishings reflect the typical webbed patterns of Utah's indigenous people.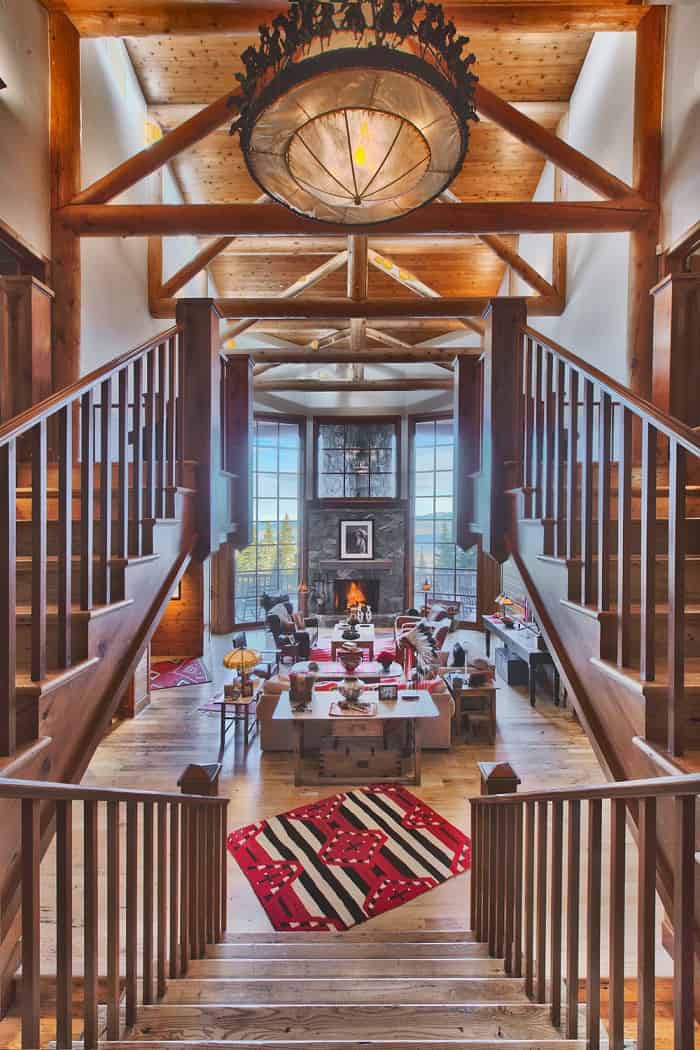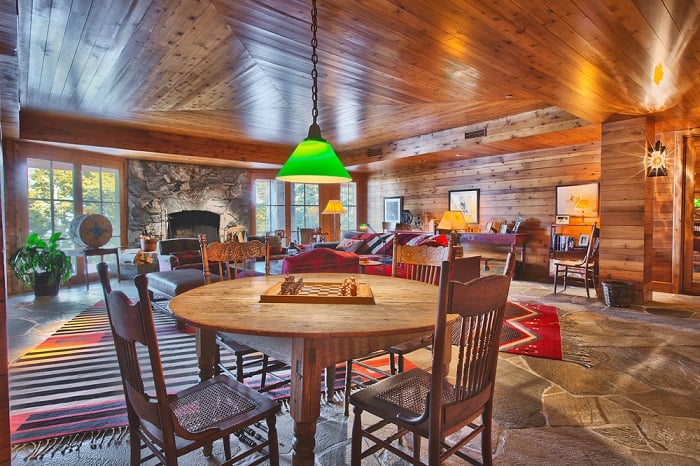 "This home is one of a kind. Built by a dream team of world-class architects and designers, it blends in perfectly with its surroundings and has an authentic ski home charm" said Paul Benson, Managing Partner of Engel & Völkers Park City, which mediated the sale.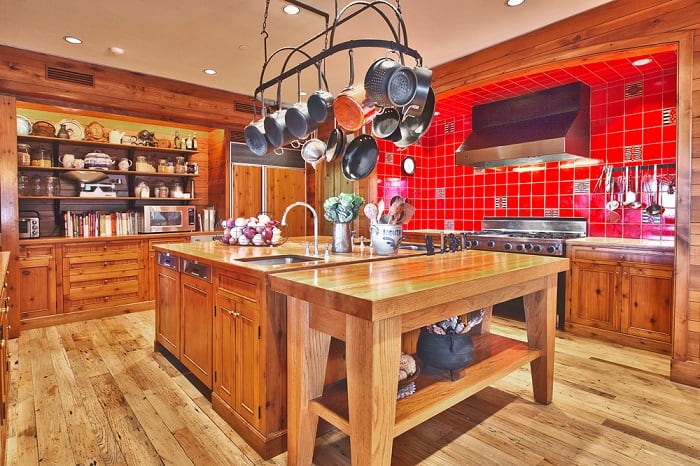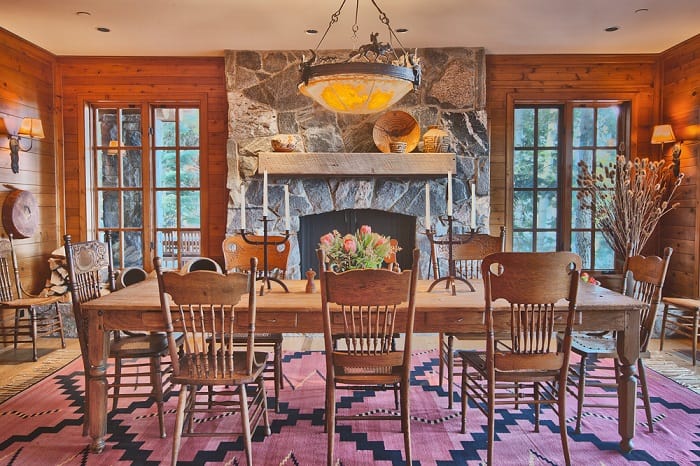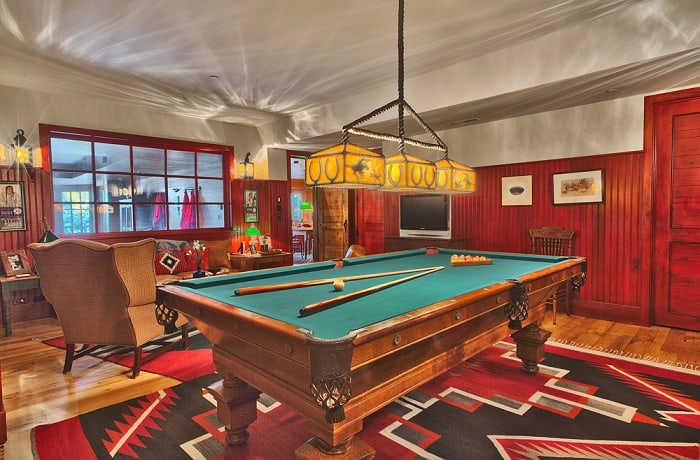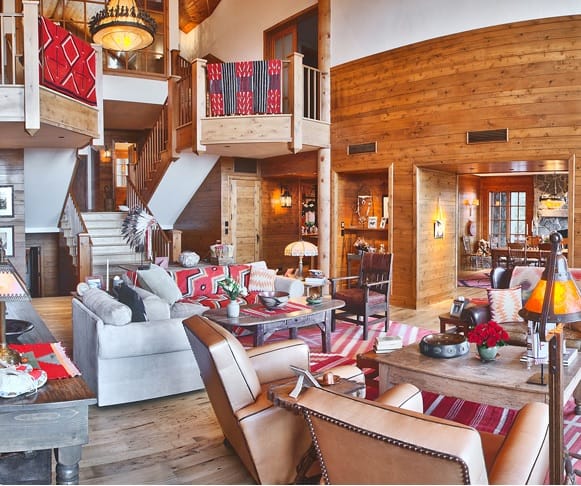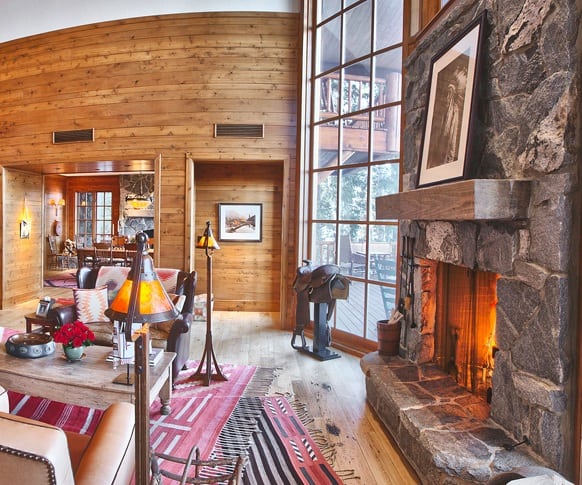 While the price of the sale was not yet disclosed, we know that it amounts to an 8-figure sum that set new records for local real estate.
"With this closure we managed to secure the highest sale price in Utah in 2018," said Paul Benson, Managing Partner of Engel & Völkers Park City. The Los Angeles Times placed the transaction at $11.6 million, but that has yet to be confirmed.
More celebrity homes:
Lance Armstrong's West Aspen Home Has All the Charm – And Fridges
Brooke Shields Gets $7.4M for Her Charming Rustic-Chic Home
Jessica Alba's Los Angeles House is a Pinterest-Perfect Dream Home
Take a Tour of Lenny Kravitz's House, a Massive 1,000-acre Farm Compound in Brazil