Whether you love them or hate them, Prince Harry and Meghan Markle are here to stay, and they have planted roots in one of the best places to live on the West Coast – the quiet community of Montecito, California. 
The Sussexes have had a tumultuous couple of years after stepping back as senior members of the royal family.
After the much-publicized split that has been dubbed "Megxit", the couple went on a years-long journey to find their perfect home.
Eventually, they settled in a picturesque seaside town in Santa Barbara County, home to many other celebrities — some even more famous than the prince himself, despite their lack of royal titles.
Leaving Frogmore Cottage
Out of all the places Harry and Meghan called home, their most charming and intimate abode remains their first marital home, Frogmore Cottage. Gifted to them by the late Queen Elizabeth, the five-bedroom house boasts old English charm and lovely interiors. 
The couple lived in Frogmore from 2019 to 2020. But, even after they had moved across the pond, it still remained their UK residence for quite some time.
According to reports, Harry's favorite cousin, Princess Eugenie and her husband became the new tenants.
Living the quiet life in Montecito, Calif.
Harry and Meghan live in Montecito, California, a small, unincorporated community located east of Santa Barbara that's only about eight square miles in size, but packs the punch of a worldly city. 
Known for its concentration of celebrity homeowners, including Oprah, Gwyneth Paltrow, Rob Lowe, Adam Levine, Scooter Braun, and Katy Perry, this affluent seaside community is home to some of the most expensive real estate in the world.
But despite its crazy-high home prices and long list of celebrity residents, Montecito is quite low-key and private and appeals to A-listers with its secluded hillside estates, sandy shores, and beautiful mountains. You can read all about the celebrity-favorite Montecito & its many famous residents here.
Harry and Meghan's house in Montecito
After their very public breakup with the British royal family, the couple started looking across the pond for a new place to call home, and they eventually found their dream home in Montecito.
In 2020, a spokesperson for the couple made the announcement via PEOPLE.
"The Duke and Duchess of Sussex moved into their family home in July of this year. … They have settled into the quiet privacy of their community since their arrival and hope that this will be respected for their neighbors, as well as for them as a family."
Harry and Meghan took out a mortgage to purchase the $14.65 million mansion — a lovely Tuscan villa with charming interiors and a perfectly manicured lawn.
The abode has plenty of living space for their growing family and comes with a library, offices, a sauna, a gym room, a game room, and a wine cellar. Outside, there is a large pool, a kid's playground, a tennis court, rose gardens, a barbecue area, and even a chicken coop.
Since the property was bought in an off-market deal and shrouded in secrecy, there aren't any listing photos to give us a good look inside the couple's home.
But Meghan and Harry often share videos and photos on social media, giving us a glimpse into their cozy family life — with the Montecito mansion in the background.
In an interview, Meghan shared how they immediately fell in love with the property, before even checking out its interiors. "We did everything we could to get this house….  Because you walk in and go … joy. And exhale. And calm. It's healing. You feel free."
It certainly helps that the property is surrounded by lush trees everywhere, providing them protection from the public's prying eyes. The couple has made great efforts to keep their residence private and even used a different, nearby mansion to film their Netflix docuseries.
The home in the Netflix documentary 'Harry & Meghan' isn't theirs
The 6-part documentary 'Harry & Meghan', which offers an intimate look at the personal lives of the Duke and Duchess of Sussex, has racked up more viewing time on the streaming service than any other documentary during its first week.
But beyond the couple's story, their love for one another, and the many intricacies of being part of the British Royal family, there's one thing in particular that caught our eyes: Meghan and Harry's house.
While the ex-royals famously live in Montecito, California, as we've established above, the house we see on Harry & Meghan isn't theirs.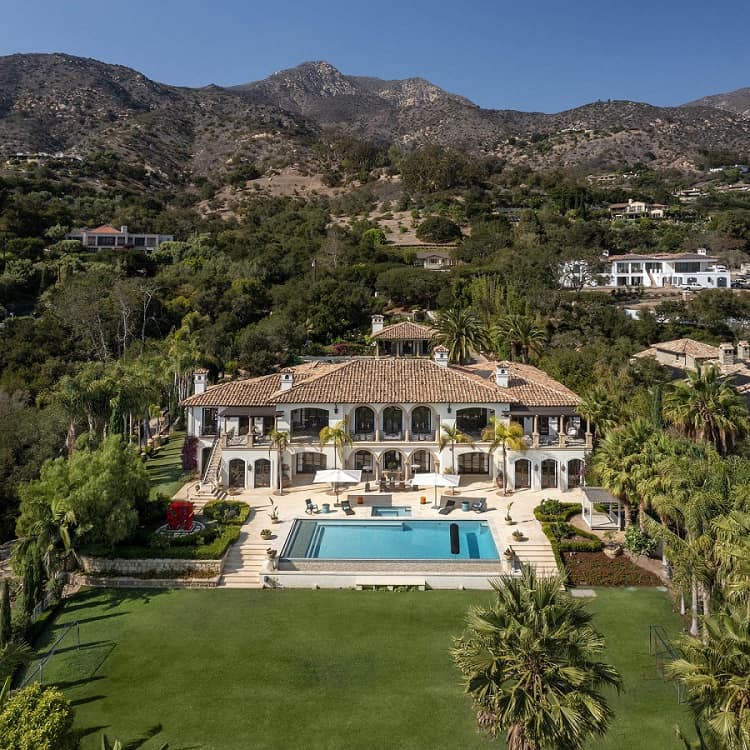 Similar to how Michael Jordan's scenes in The Last Stand made viewers think they're catching a glimpse inside the basketball legend's longtime home, Harry & Meghan places the couple in a setting that can be easily mistaken for the Sussexes' California house.
While that's not the case, the filmmakers didn't stray too far from the couple's actual Montecito home.
Harry & Meghan was filmed in a nearby property set merely 9 minutes away from the royals' house — one that is far more grand and luxurious than the one owned by the couple.
And that's not just our opinion.
The Harry & Meghan house was on the market — at the time the docuseries was released — for a whopping $33.5 million, $20 million more than what the ex-royals paid for their Montecito abode.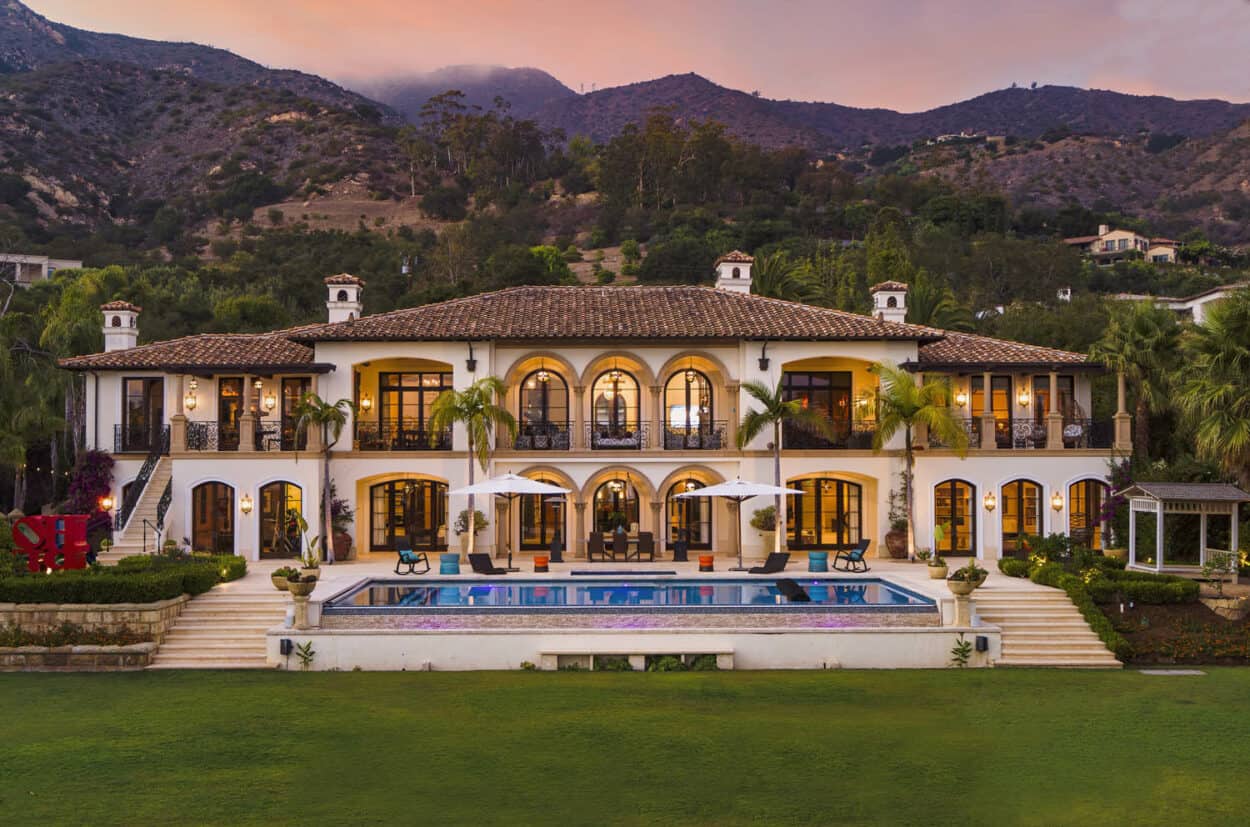 Step inside the house 'Harry & Meghan' was filmed in
Easily recognizable from the mega-hyped Netflix documentary where it served as background for the scenes with Meghan and Harry, the massive compound is the pinnacle of luxury.
Sitting on a large 2-acre lot in the celebrity-heavy town of Montecito, Calif., the $33.5 million residence offers generous ocean views, luxe amenities, and beautiful design throughout its nearly 14,000 square feet of indoor space.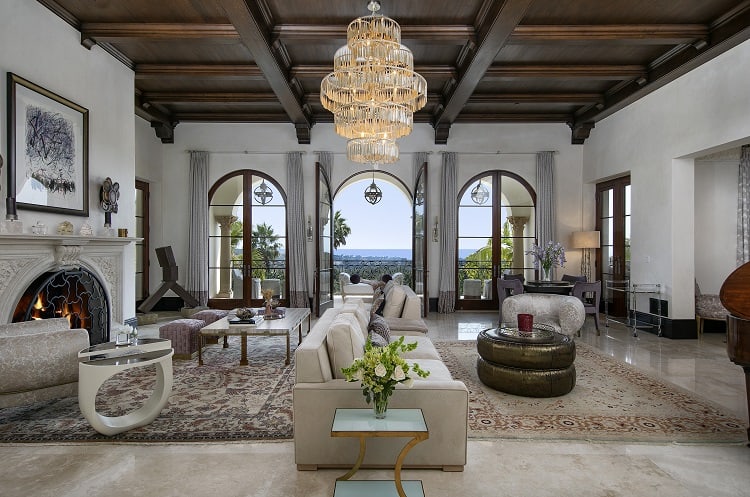 Many of Meghan Markle's scenes in Harry & Meghan were filmed in the massive living room with arched windows, a fireplace, and an intricate chandelier.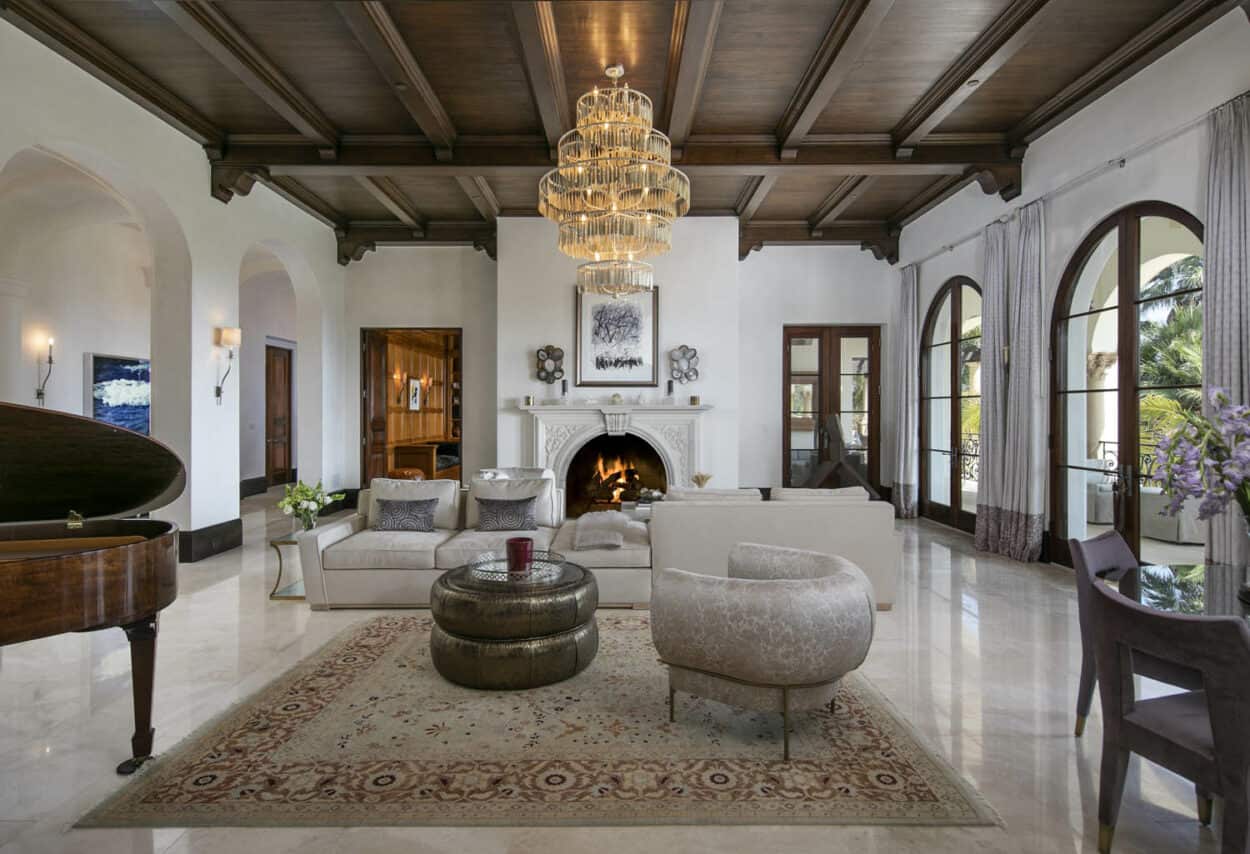 But there's a lot more to the compound that didn't make its way on our screens.
All in all, the Montecito house has 6 bedrooms, 7 baths, and an endless list of amenities. Among them: a home gym, theater, bar, and game room, as well as several additional lounging areas and family rooms.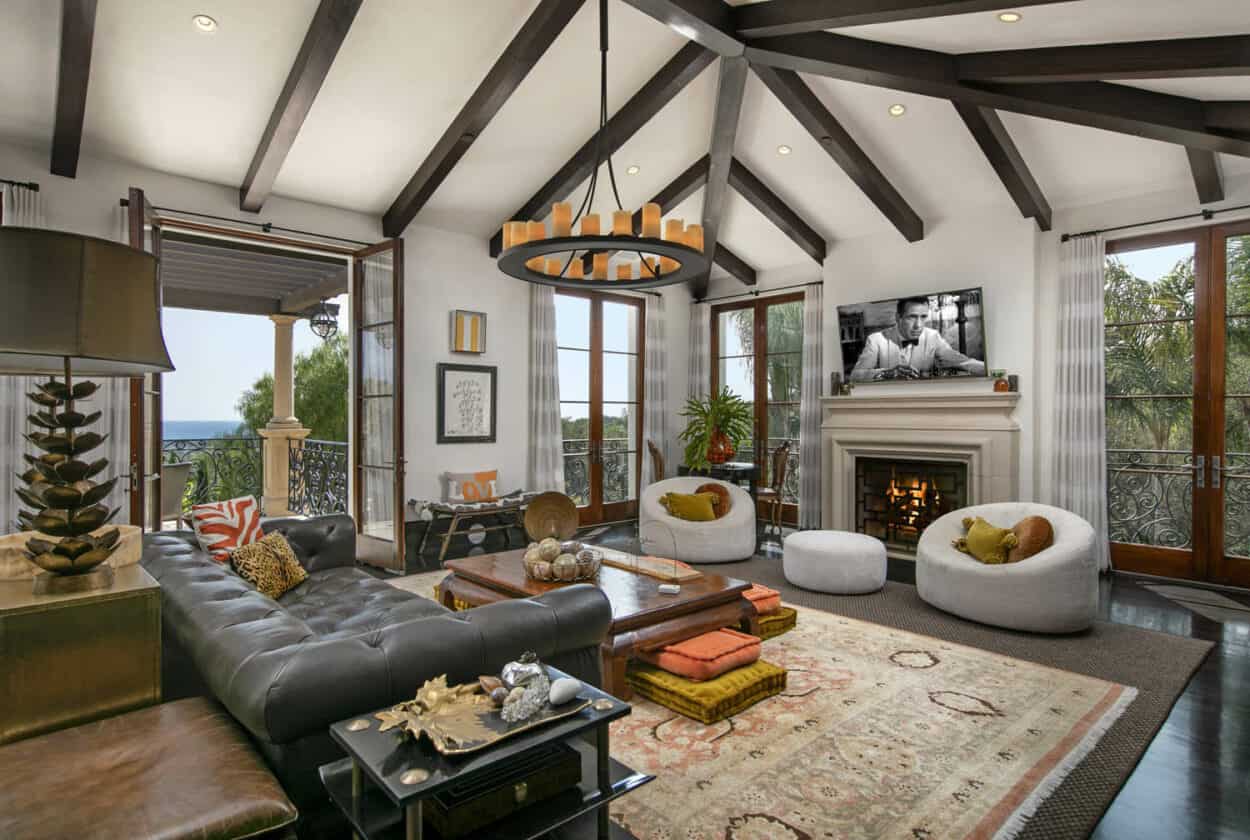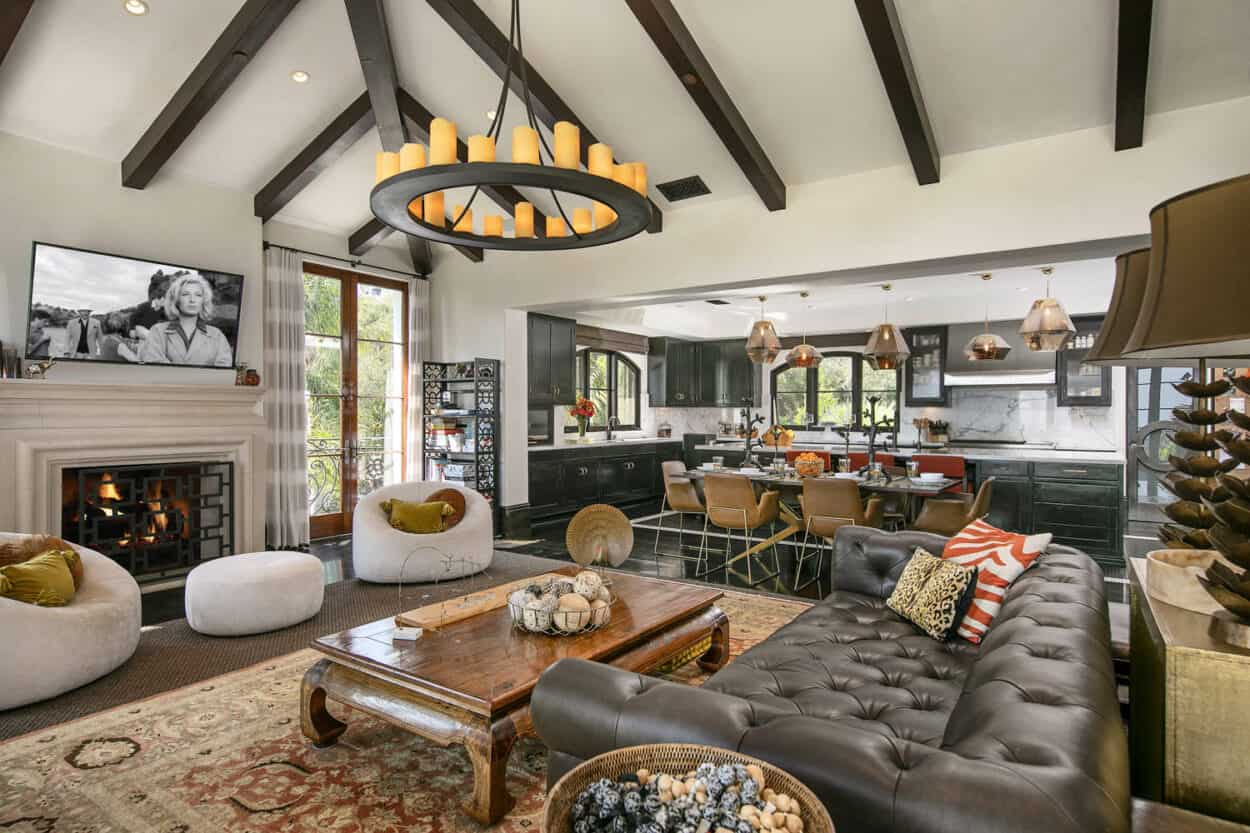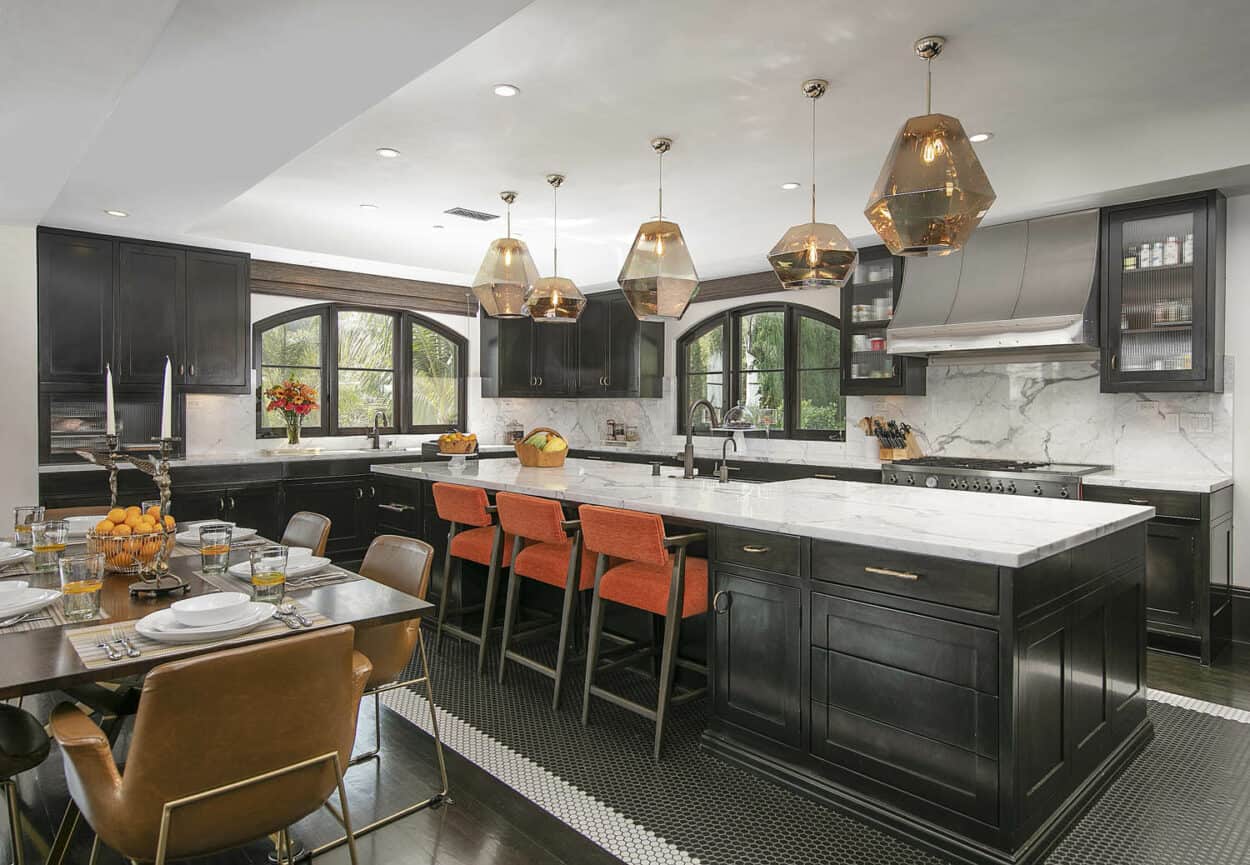 SEE ALSO: The Watcher house is real, but it's not the one you see in the Netflix series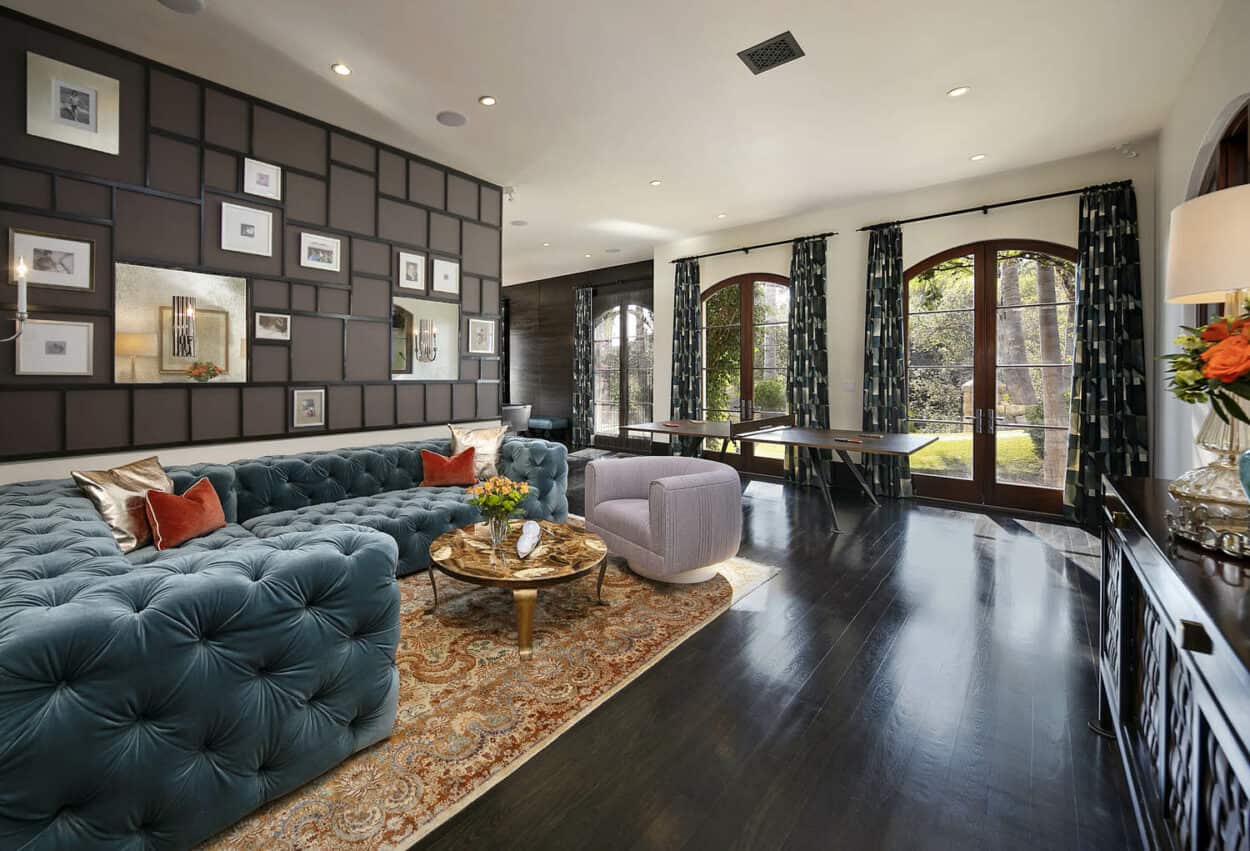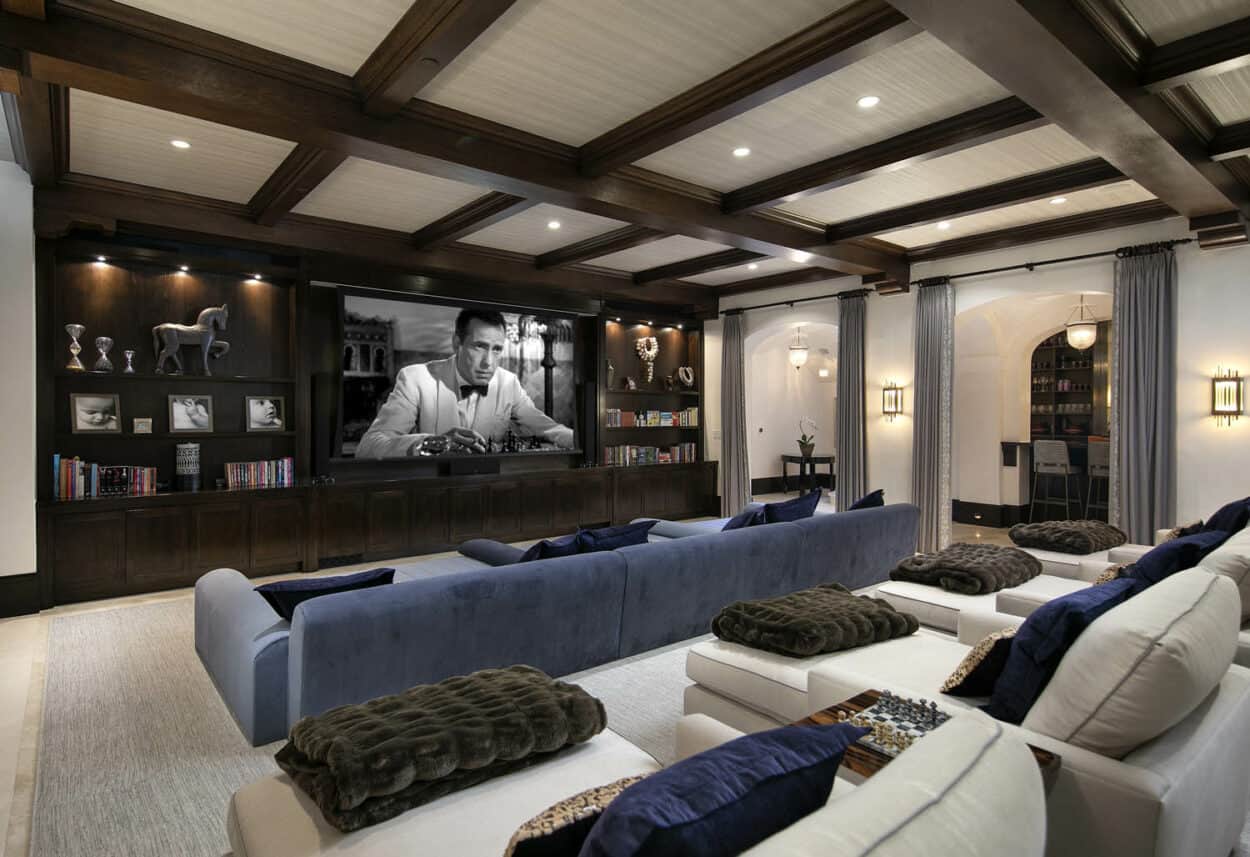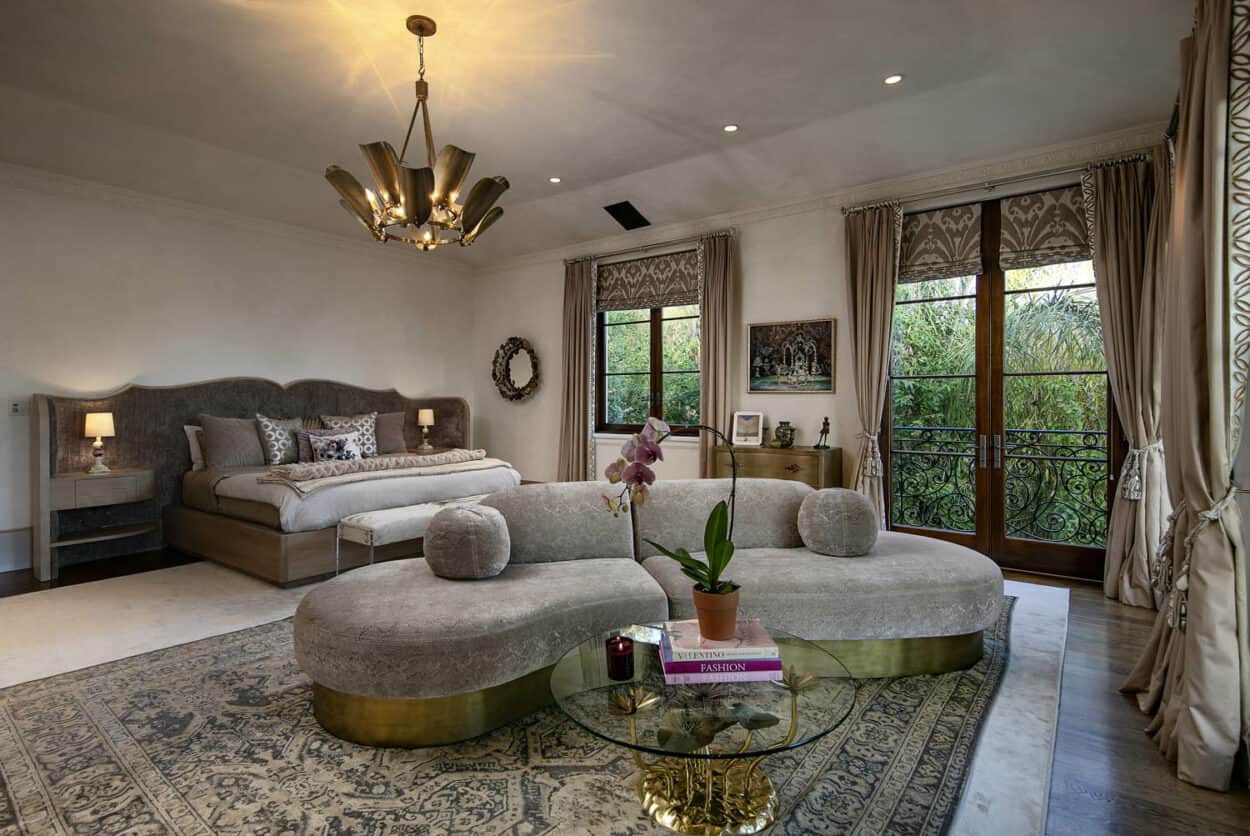 The outdoor areas leave nothing to be desired either.
The property has everything from organic vegetable beds & citrus orchards to chicken coops, and secret gardens, offering a truly unique escape from the busy city life.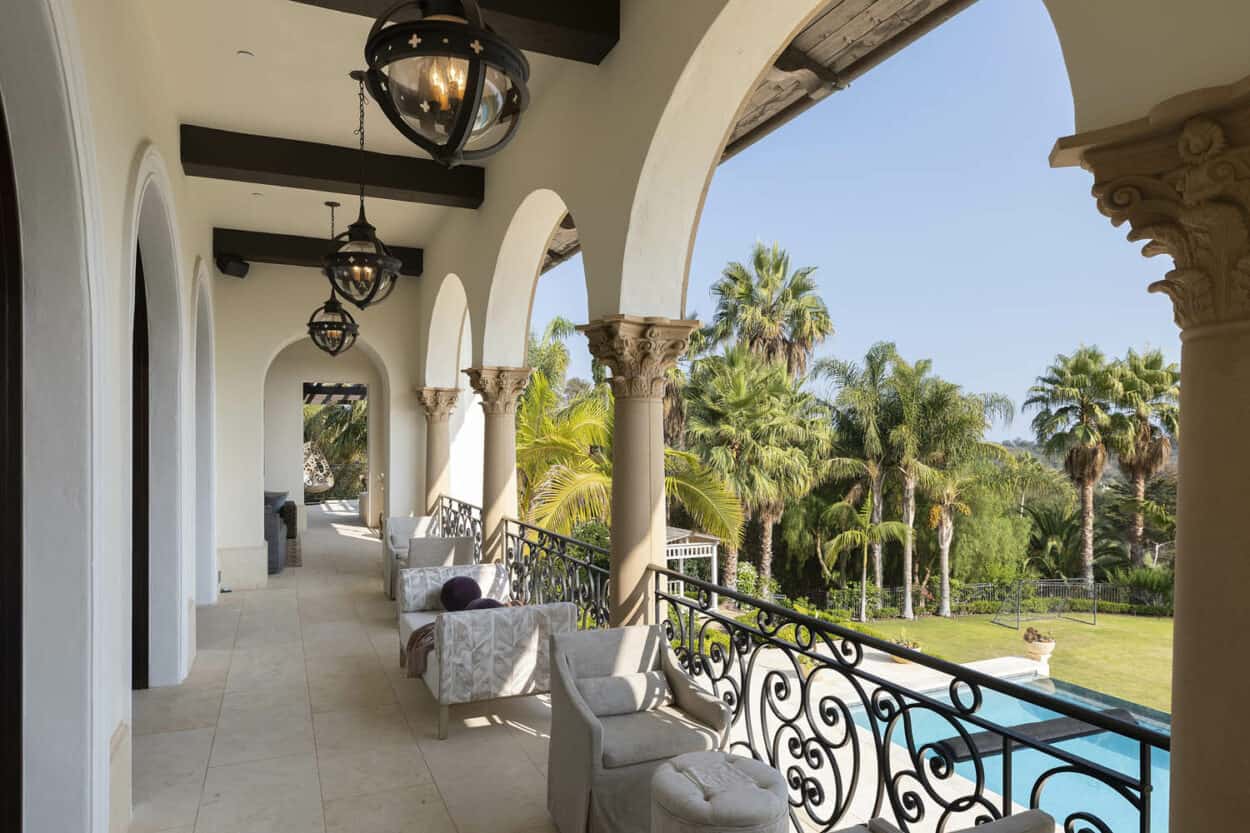 There's also a separate guest house on the grounds of the compound, as well as a 5-car garage.
We previously covered the Harry & Meghan house back in December 2022, when the lavish estate was on the market for $33,500,000, with Ryan Malmsten at Santa Barbara Brokers holding the listing.
Are the royals ready to move to Malibu?
Currently, there are rumors that Prince Harry and Meghan have been looking to buy a new home in the Malibu area.
Reports say they are just "casually house hunting" but would love to stay close to the beach. It's unclear if they will be keeping their Montecito home or listing it back on the market.
"They love their life there," a source told Us Magazine. "But it feels a bit remote and removed from the city."
More stories you might like
Sandra Bullock sells 91-acre compound with organic avocado, citrus orchards
Inside 'The Daily Show' host Trevor Noah's swanky $12.95M penthouse