If you often find yourself conflicted while watching Dead to Me, Netflix's hit drama series, you're not alone.
Sure, nobody wants the burden of all the secrets Jen and Judy are carrying, nor the pain that comes with them.
At the same time, if you're like me, you'll find an irresistible pull to live in Jen and Judy's world; and if you haven't yet figured out why that is, then let's break the spell together: it's because of Jen's house in Dead to Me.
In fact, set decorators have made an extra effort to make Jen's house in Dead to Me aspirational — with the bright, open spaces and luxurious decor standing in stark contrast with the dark storyline and the anger often showcased throughout the series.
And it only makes sense for Jen Harding — a successful local realtor, whose face is plastered on street benches throughout the area, as we learn very early on in the show — to own a beautiful, perfectly appointed beach house.
The house itself is an extension of the character and does a great job of complementing Jen's traits.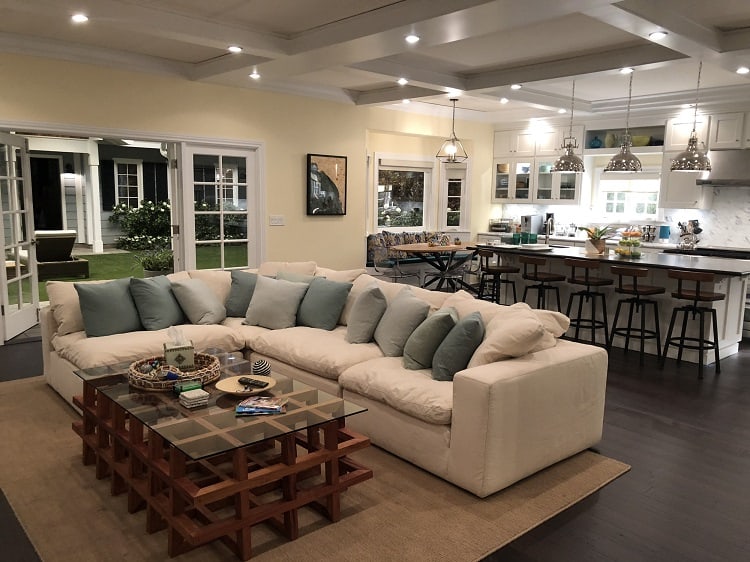 Does the house in Dead to Me exist in real life?
Said to be in Laguna Hills, Jen's house has been carefully picked to match her social status and character features.
And while the team has scouted several homes in the Laguna Beach area, including going to open houses and looking up properties on Zillow and Redfin, they eventually settled on a Sherman Oaks house for exterior shots.
More stories like this
A real-life house at 3847 Deervale Drive in Sherman Oaks plays the part of Jen's house in Dead to Me — but there is no guest house on that property.
Judy's guest house, along with the interiors of Jen's house have been built on a sound stage.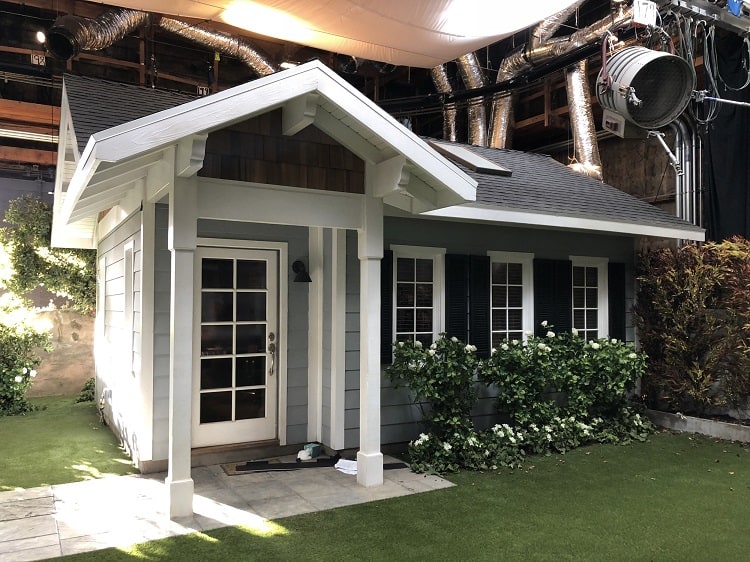 Set decorator Brandi Kalish (who also did the interiors for other shows like Silicon Valley, You're the Worst, and White Famous), opened up about the design choices for the Dead to Me house in a lengthy interview with Refinery29.
She even addressed some of the subtle changes we're seeing inside the house in the show's second season.
"A set is like a character. And, as a family lives in a house and they go through all their trials and tribulations, different layers of the characters will speak in the house. So we thought about what Jen is going through and what items would be Judy's and Jen's sons and things like that and add those layers inside the house. But we also have to keep the continuity of the house — like I said, it's similar to a character. So basically it has to look the same, but it has to evolve over time."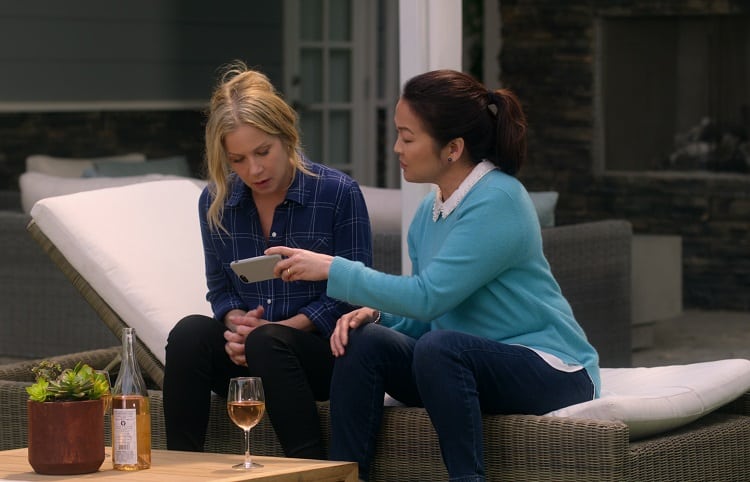 When asked what her favorite part of the house is, Kalish said she likes the blue paint most — chosen to evoke the ocean nearby, but that in the end added a contemporary yet kind of sinister look to the home.
Our favorite? That would definitely be Jen's kitchen, a showstopper that's bound to catch your eye whenever a scene takes place here.
With sparkling white furniture, granite countertops, the finest appliances, and a massive kitchen island with bar stools, the kitchen is an absolute delight.
Oh, and there's also that cozy breakfast nook with garden views.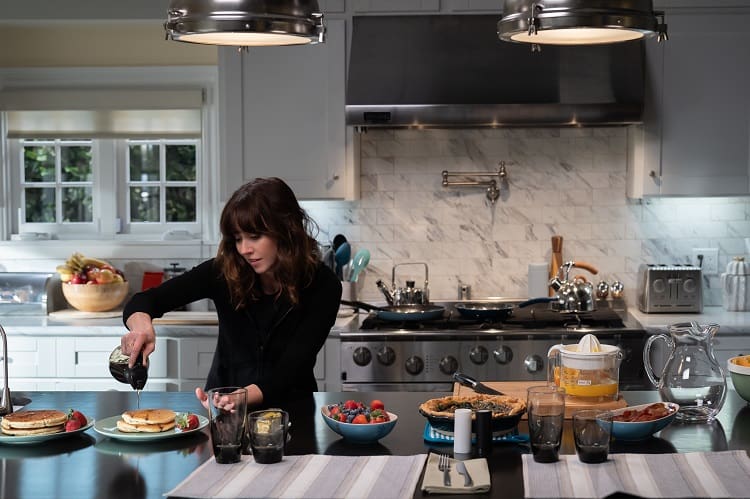 If you haven't yet gotten a chance to watch the show, Dead to Me is a Netflix production centered around a powerful friendship that blossoms between Jen (played by Christina Applegate) — a recently widowed real estate agent trying to come to terms with her loss — and Judy (portrayed by Linda Cardellini, of Avengers fame).
The two grieving women bond during therapy, with Judy soon moving into Jen's guest house.
However, Judy has a dark secret that causes a disturbing plot twist, leading Jen on a path to unravel the mystery of her husband's death and secret life.
More homes from popular TV shows
The Beach House in 'Grace & Frankie' Is As Real As It Gets
The New Girl apartment, a cozy L.A. Loft
Daniel LaRusso's House on Cobra Kai: A Real-Life Tuscan-Style Villa
All the Glamorous Penthouses, Suites, and Lofts in Gossip Girl