One of the most recognizable homes ever owned by billionaire movie mogul and aviation pioneer Howard Hughes is back on the market.
The Hancock Park estate — set on South Muirfield Road, on the 8th green of Wilshire Country Club — served as the eccentric billionaire's home at the height of his fame.
It was while living in his Hancock Park home that he produced his most well-known films (Hell's Angels, Scarface), set a transcontinental airspeed record, and famously romanced Katharine Hepburn.
Now, the property that once served as Howard Hughes' house is looking for new owners, and recently landed on the market with a $23 million price tag. F. Ron Smith and David Berg of Smith & Berg Partners at Compass hold the listing.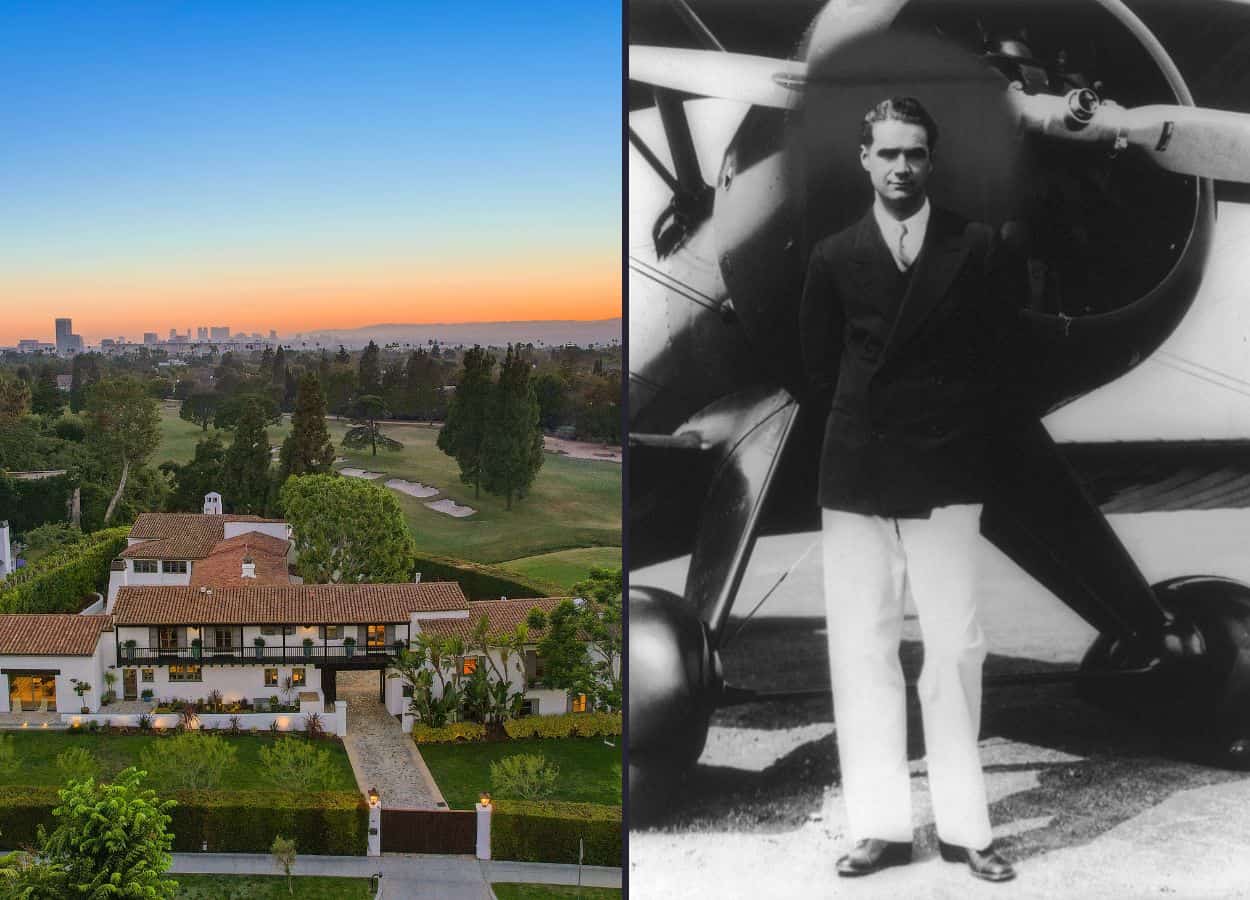 A legendary estate with a storied history
Originally designed in 1926 by famed architect Roland E. Coate, the property initially belonged to socialite Eva K. Fudger.
When a young Howard Hughes moved to Los Angeles to pursue a career as a filmmaker, he first occupied a bungalow at the Ambassador Hotel with his wife, Ella. And while many thought his ambitions would be short-lived, by the time Hughes' third movie — 1927's Two Arabian Knights — was released to great critical acclaim, it became apparent that he was here to stay.
So Howard and Ella set out to find a more permanent residence, settling down in Fudger's Muirfield Rd residence, first as renters, then outright buying the place from the socialite. And while their marriage was shortlived (Ella would soon move back to Texas, tired of Howard's obsessions), Hughes spent a decade and a half in his hacienda-style home in Hancock Park.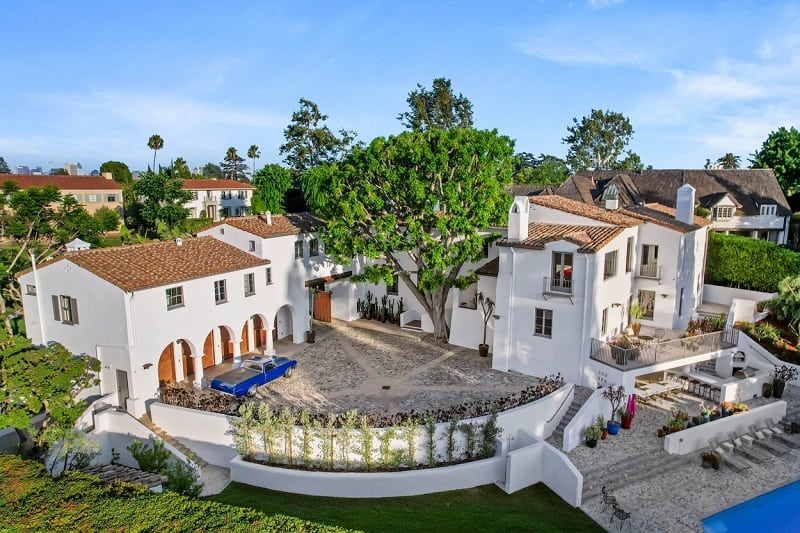 Some of the visionary billionaire's biggest achievements happened while he was still living in his Muirfield Road house. After winning Hollywood over with films like Hell's Angels (1930), The Front Page (1931), and Scarface (1932), Hughes started devoting his full attention to flying, ultimately shattering the world record for circumnavigating the globe.
It was also while living here that he had his wirldwind romance with actress Katharine Hepburn. The two were even engaged to be married before their 18-month relationship came to an end.
Breathing new life into the century old residence
In 2011, current owners Ash Shah and his wife, Niroupa Shah, acquired the home for $6.3 million and completely transformed the 1926-built residence.
Ash, a former movie producer-turned-restaurateur (that helped co-found the Danny Trejo brands: Trejo's Tacos, Trejo's Coffee & Donuts, Trejo's Spirits, and Trejo's Cerveza) and Niroupa gave the New York Times a tour of their famous abode a few years back, talking about the extensive changes they'd made to the estate.
Starting with what they called the outdated, chopped-up floor plan which they had to reconfigure — it still had old-fashioned servants' quarters that were removed from the main living spaces — to adding a family room off the kitchen, an outdoor kitchen equipped with a pizza oven, and a sleek new swimming pool in the backyard, the Shahs reimagined the Roland E. Coate-designed home for modern living.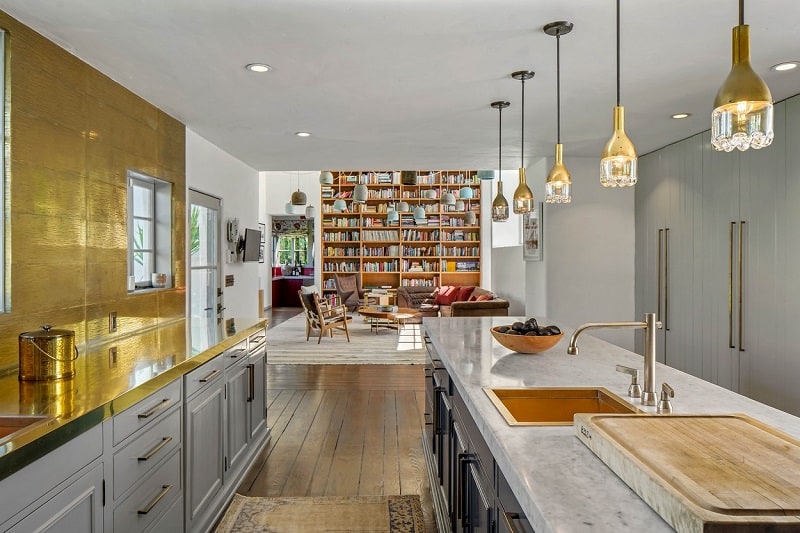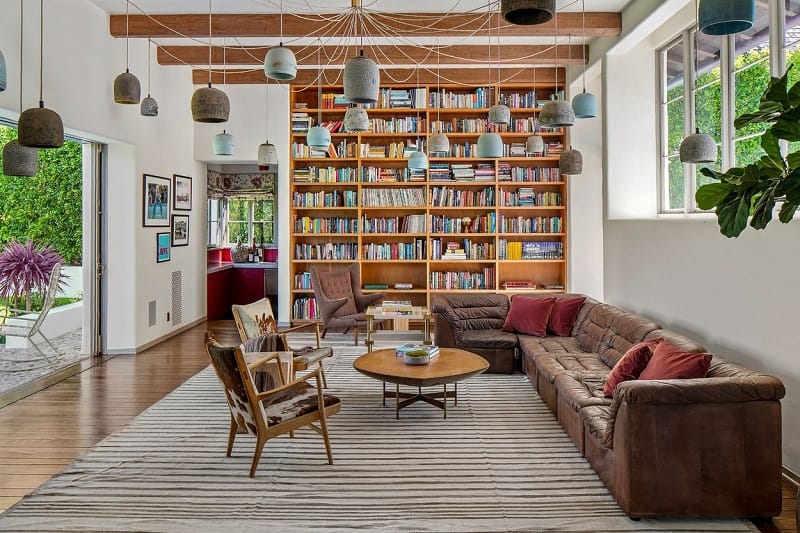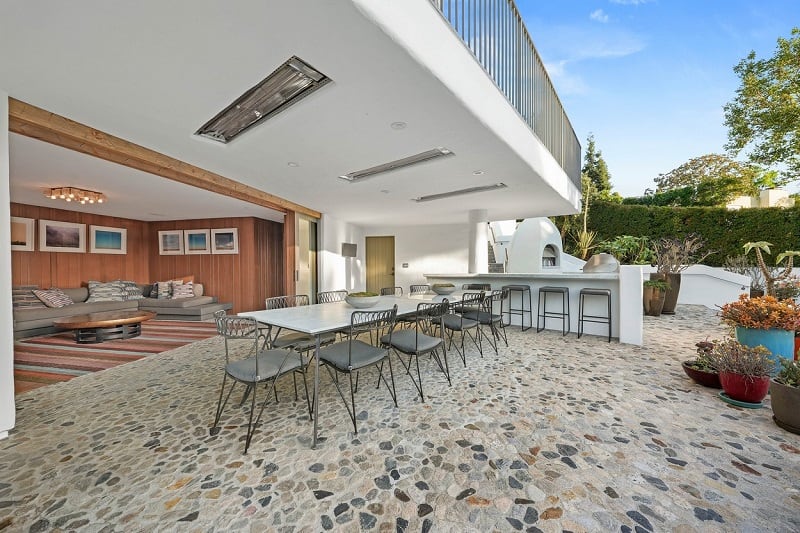 They also turned a pool room into a '70s-style plywood rec room and redid Mr. Hughes's former wood-paneled study in striking black lacquer. "We're fun people," Ms. Shah told the New York Times. "That sort of old Spanish dark woods didn't go with us."
Now, the couple is ready to part ways with their lovely family home and are looking for a buyer who can appreciate both its many attributes and its captivating history.
Howard Hughes' house is now on the market for $23 million
Recently listed with F. Ron Smith and David Berg of Smith & Berg Partners at Compass, the former residence of visionary billionaire, movie mogul, and aviation pioneer Howard Hughes is now on the market for $23 million.
Beyond its storied history, the 10,179-square-foot Hancock Park abode sits on a very private lot with stunning golf course views, and offers 8 bedrooms, 7 full baths, and 5 half baths.
Per the listing, every element of this home has been meticulously designed, showcasing thoughtful lighting, timeless finishes, and exquisite wall coverings.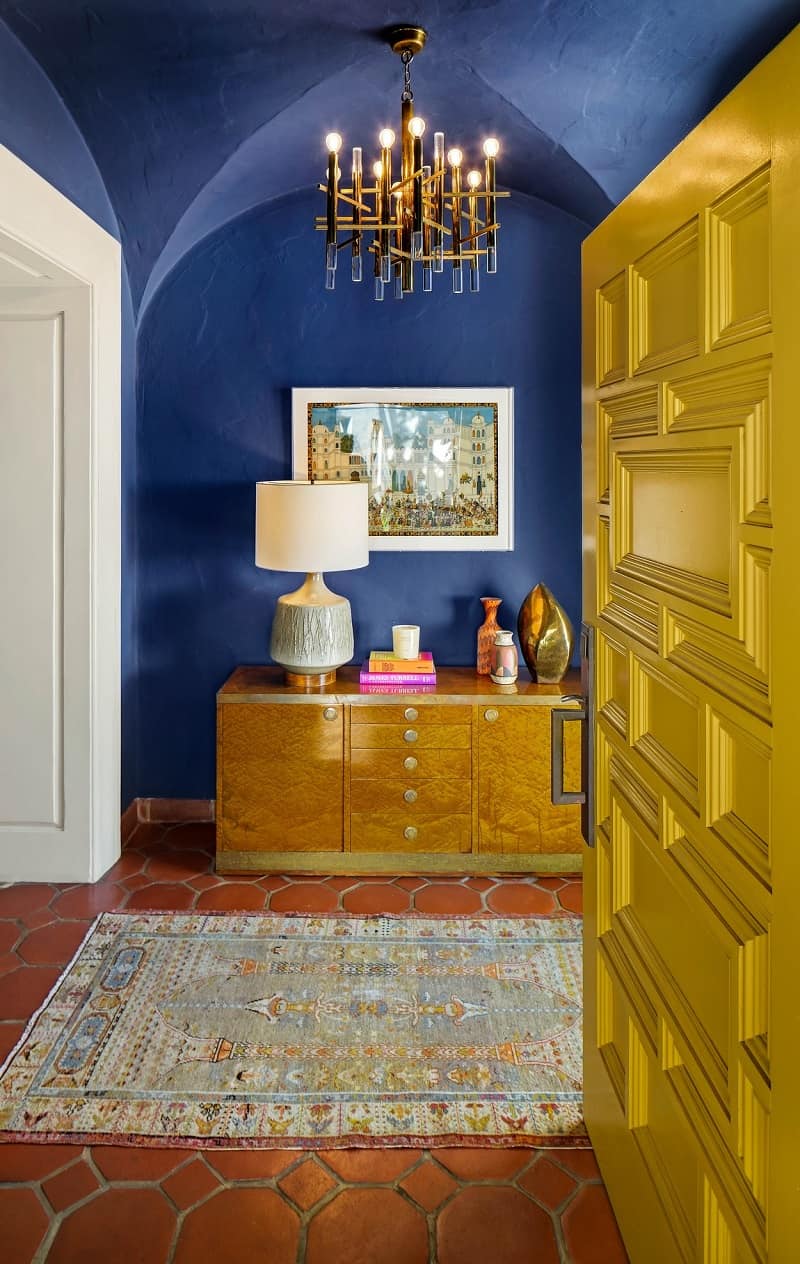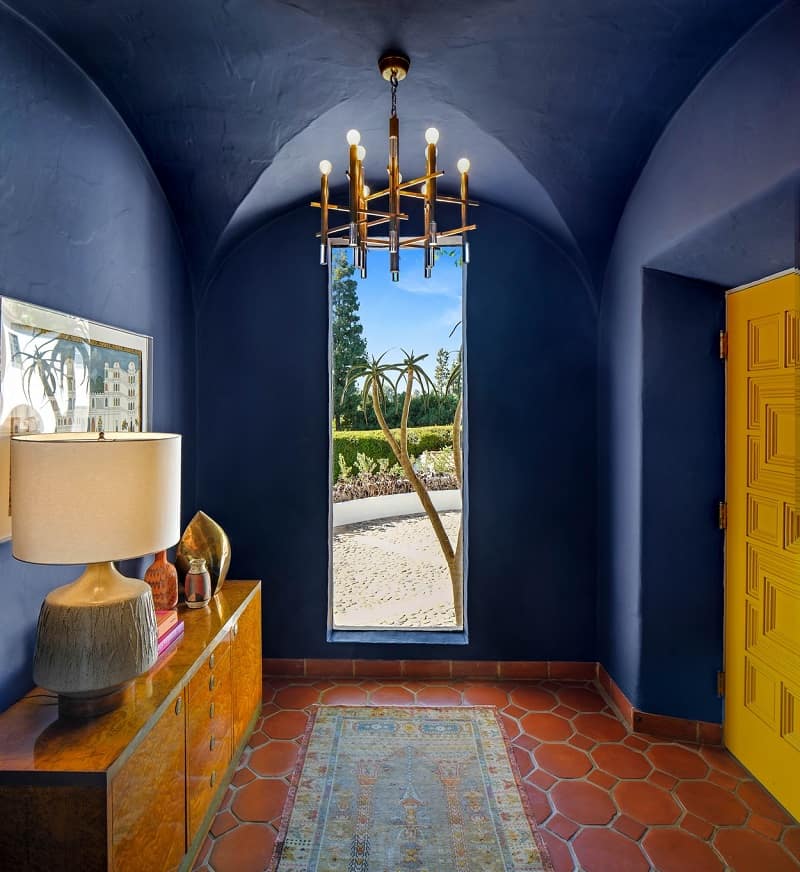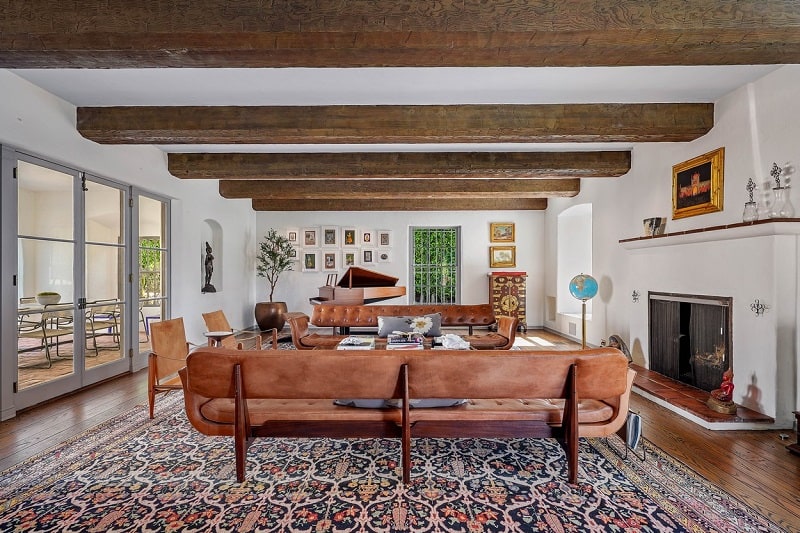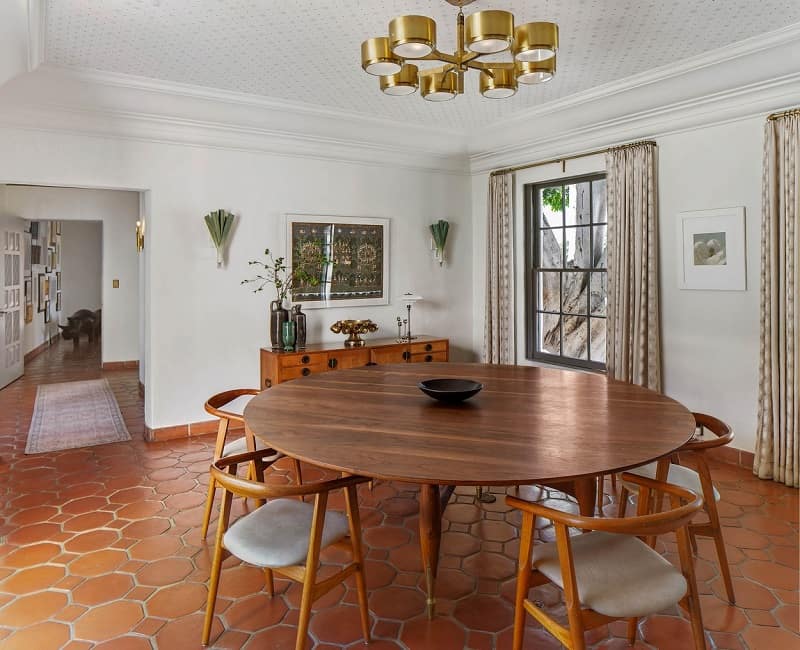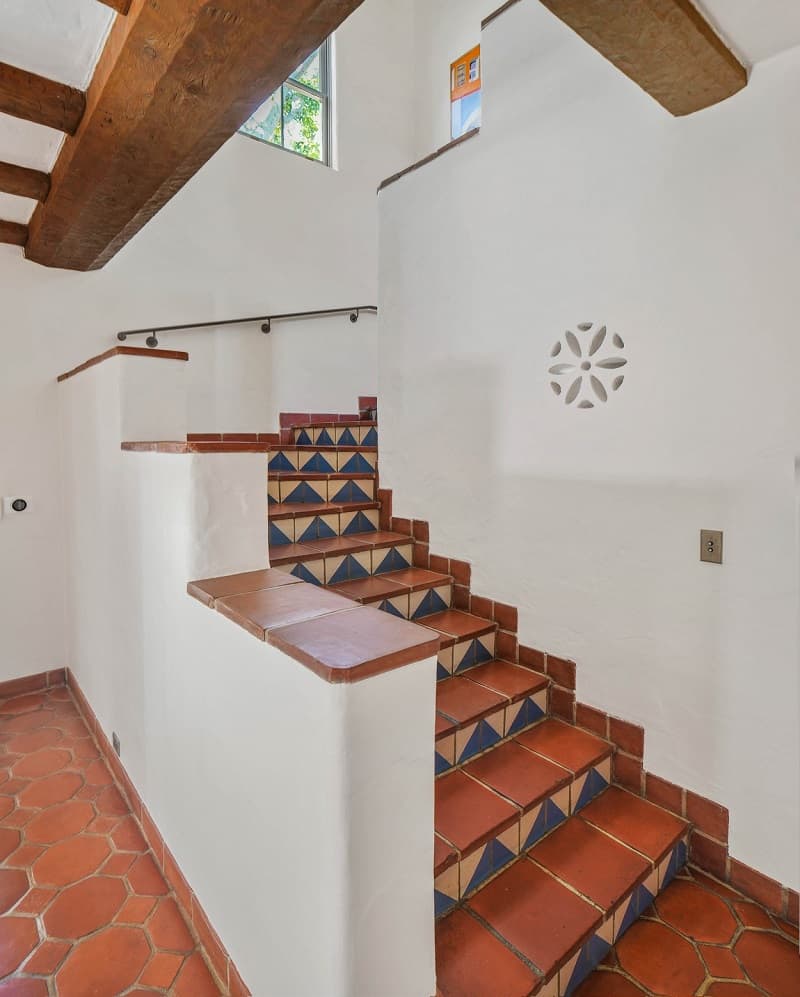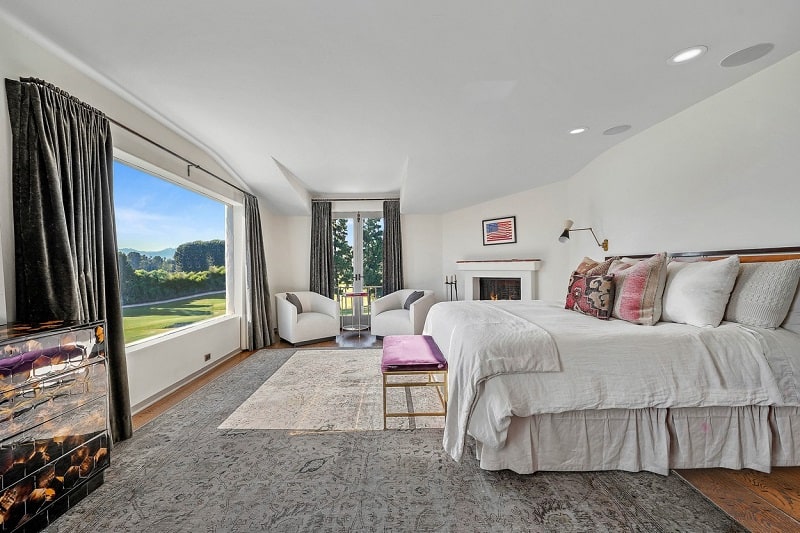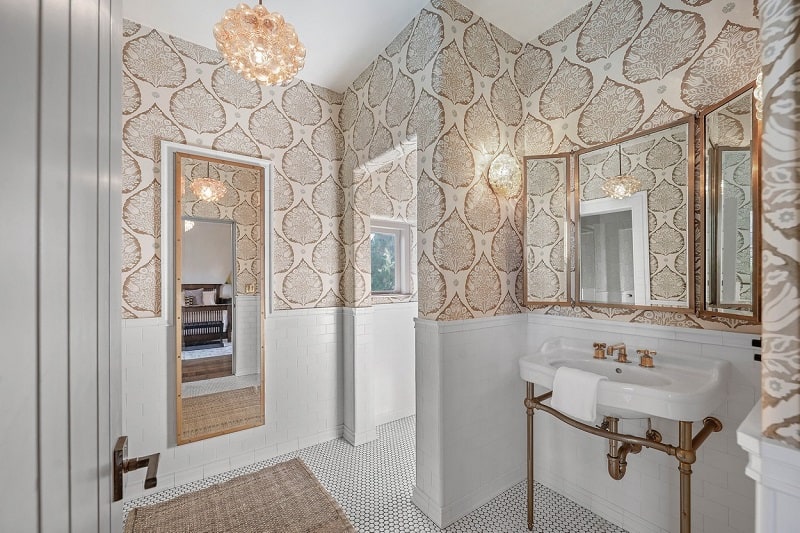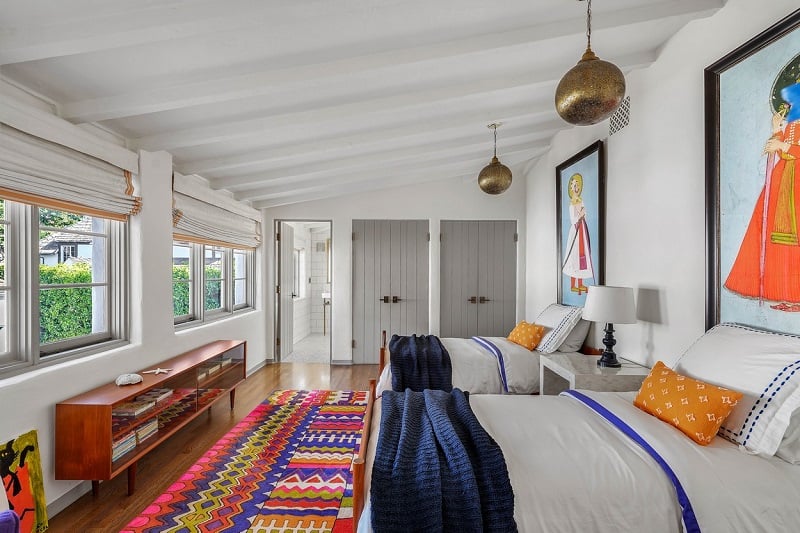 The chef's kitchen boasts polished brass countertops and a 24-foot kitchen island, opening to a welcoming family room adorned with floor-to-ceiling bookshelves.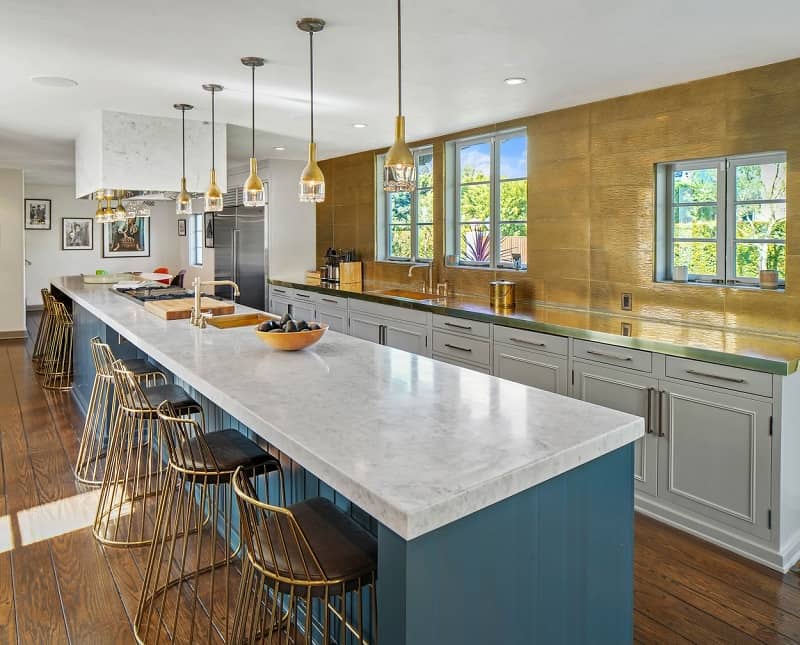 A beautiful cobblestone courtyard with an outdoor fireplace serves as the home's striking centerpiece, providing a serene oasis for both relaxation and entertainment.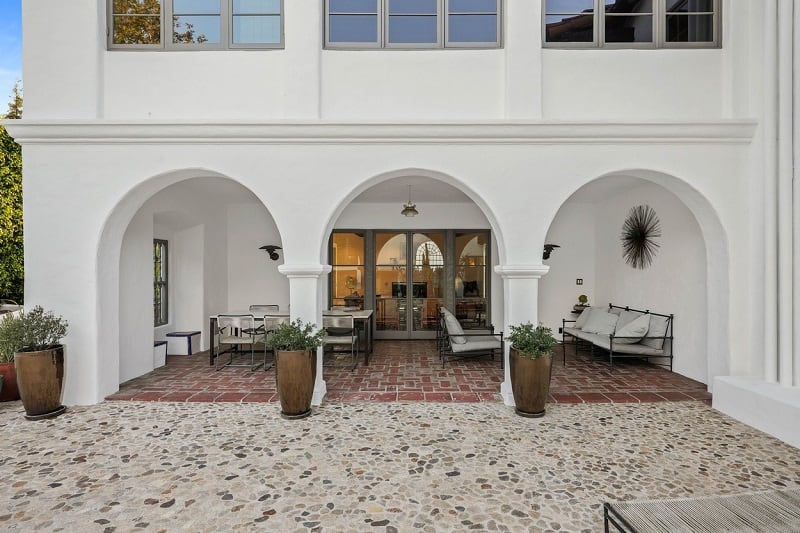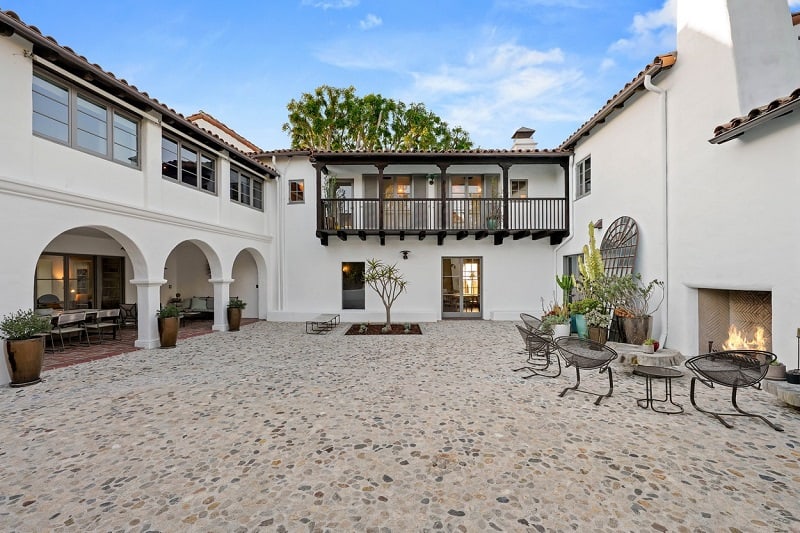 The expansive backyard is a true delight for hosting gatherings, featuring multiple lounge areas, a custom-built stone pizza oven and an inviting swimming pool.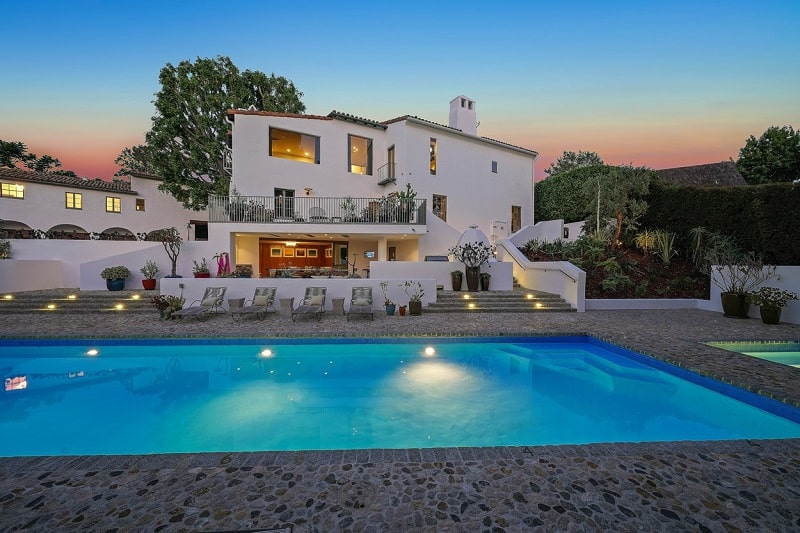 Other noteworthy features include an intimate screening room, a 2,500-bottle temperature-controlled wine vault (which was actually Howard Hughes' old vault), and an attached guest residence with a full kitchen and bath.
The property's landscape design with lush greenery and far-reaching views of the Hollywood Hills and iconic Hollywood sign add to its elegance and allure.
And while any future owner would be lucky to call this place home, forgive us for hoping Leonardo DiCaprio (who famously played Hughes in Martin Scorsese's The Aviator) decides to add it to his vast real estate portfolio. It would be a match made in Hollywood heaven!
More stories
You can rent Walt Disney's storybook house in Los Angeles – but it won't be cheap
Exclusive: Peanuts creator Charles M. Schulz's carefully preserved studio hits the market for the first time in 47 years
Citizen Kane's imposing Xanadu was based on this real-life castle (and you'll find it in San Simeon, Calif.)