Beyoncé is a force to be reckoned with and she's no stranger to making waves of tidal proportions.
Whether you're part of the "Beyhive" or not, you simply can't ignore her powerful presence and raw talent.
From the single ladies' anthem of the century to the impactful Lemonade to the 2020 visual album, Black is King, Sasha Fierce always delivers and how!
She has not only changed the face of pop music but also used her status to speak up for feminism, politics, and the Black community. You go, girl!
Her husband of 13 years, Jay-Z is just as successful with his career. With over 50 million albums and 75 million singles sold worldwide, and 22 Grammy Awards (that makes a total of 46 Grammys between them), he remains one of the world's best-selling music artists.
The two have been "crazy in love" since 2001 and now have three kids together, Blue Ivy, Rumi, and Sir Carter. The power couple has a combined net worth of over $1 billion.
Needless to say, the two have made quite a few real estate purchases over the years — but which of them do they call home? Let's take a look.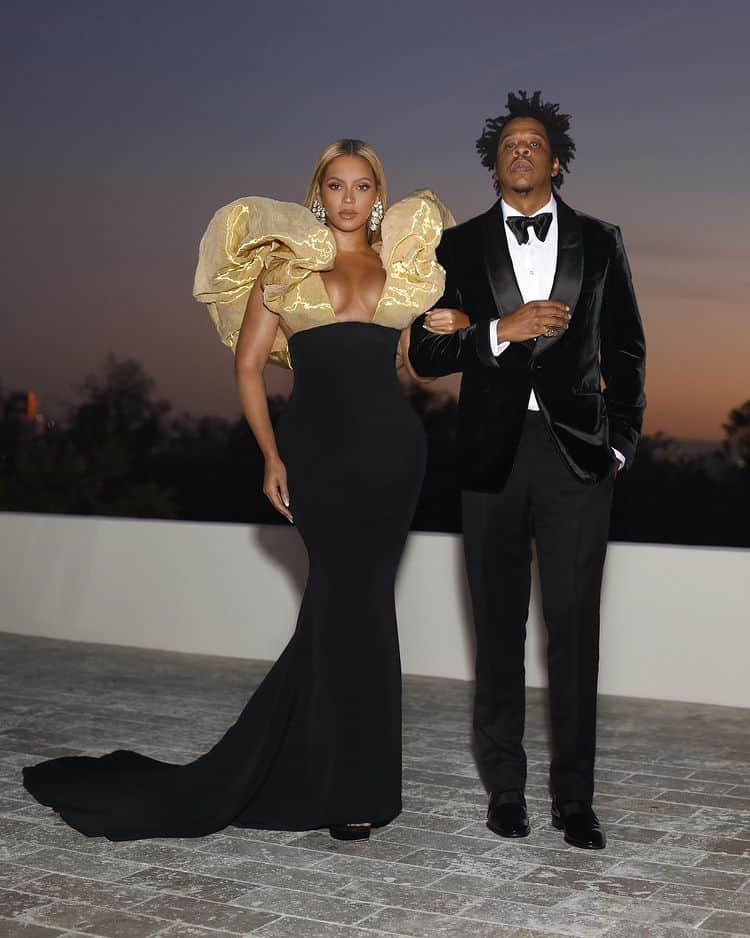 It Wasn't Easy for the "Drunk in Love" Duo to Get Their Dream Home
Contrary to popular belief, having money doesn't always make house-hunting a cakewalk. Just ask Beyoncé and Jay-Z who spent more than three years trying to find their dream home.
They came close in 2014 when they had their eyes set on a $70 million Beverly Hills mansion but were outbid by Markus Persson, creator of Minecraft. History repeated itself when they were considering buying another place in Beverly Hills only to be outbid by Tom Ford.
Lady Luck was finally on their side when they fell in love with a contemporary-style Bel-Air mansion in 2017.
Although pricier than their earlier options, they did manage to bring the price down to $88 million from the initial asking rate of $120 million. The couple took out a $52.8 million mortgage to buy the place but we guess it all worked out in the end.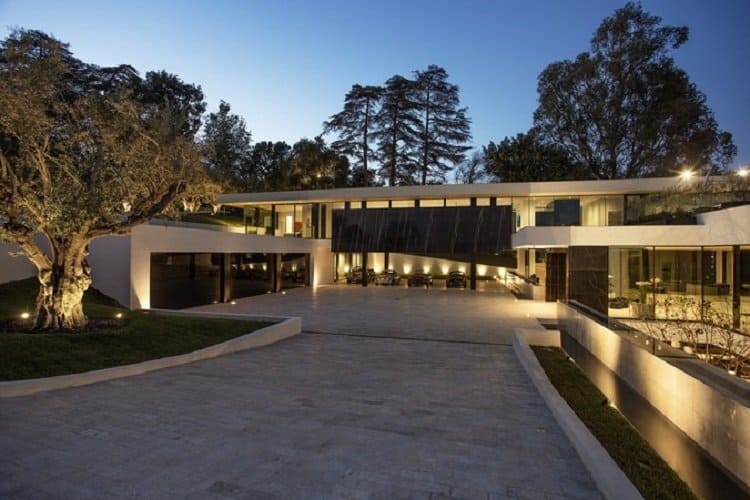 Jay-Z and Beyoncé's Mansion in Bel-Air
The happy family of five, Blue Ivy, Rumi, Sir Carter, and their famous parents, Jay-Z and Beyoncé live in the ritzy neighborhood of Bel-Air, Los Angeles, in the foothills of the Santa Monica mountains which is every bit as magical as it sounds.
Their home — or should we say modern-day palace — is made from steel, glass, and exquisite marbled limestone.
Before moving in, they spent an additional $750,000 on some renovations including a backup generator and an added living area under one of the pools.
The estate spans over 1.8 acres and features eight bedrooms, eleven bathrooms, a spa, a standalone staff quarters, four pools, a home theatre (of course), a 15-car garage, and a personalized basketball court!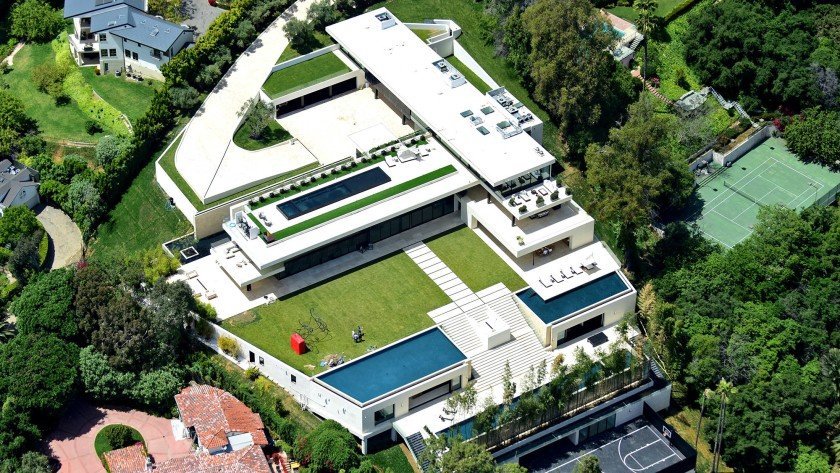 The luxe property was initially the work of Dublin-native architect, Paul McClean. It used to be a Colonial Revival mansion that was torn down by the last owner in 2013.
The couple is fiercely protective about their lives and kids so it makes sense that the house sits behind massive iron gates and is protected with a state-of-the-art security system and bulletproof windows.
It looks like when it comes to privacy, the Knowles-Carter family means business. 
As one can imagine, everything is larger than life at the Bel-Air mansion. From the dramatic staircase made from Italian limestone and dark wood to the expansive patios and terraces, from the four outdoor pools to the almost two-acre garden, everything screams opulence!
More celebrity homes
All in all, there are six structures on the property with a combined living space of 30,000 sq. ft. The estate is truly fit for the king and queen of the music world!
Peeking inside Beyonce's house through Queen Bee's social media posts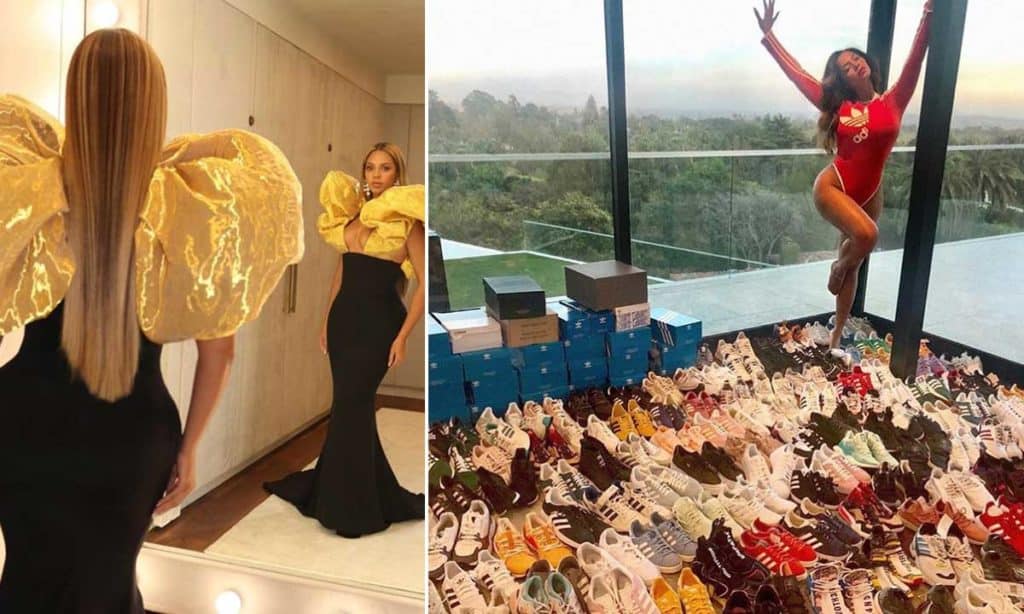 While privacy is of the utmost importance to the couple, Beyoncé does use her Instagram account to give fans a glimpse of their lives.
In fact, it's the best place to ogle at pictures of the masterpiece that is their home.
She has previously shared photos of their infinity rooftop pool with a large seating area, dark hardwood floors, and a fireplace. There's an outdoor kitchen close by and a tiki bar which sounds perfect for family barbecues. It also has the most spectacular views of Bel-Air!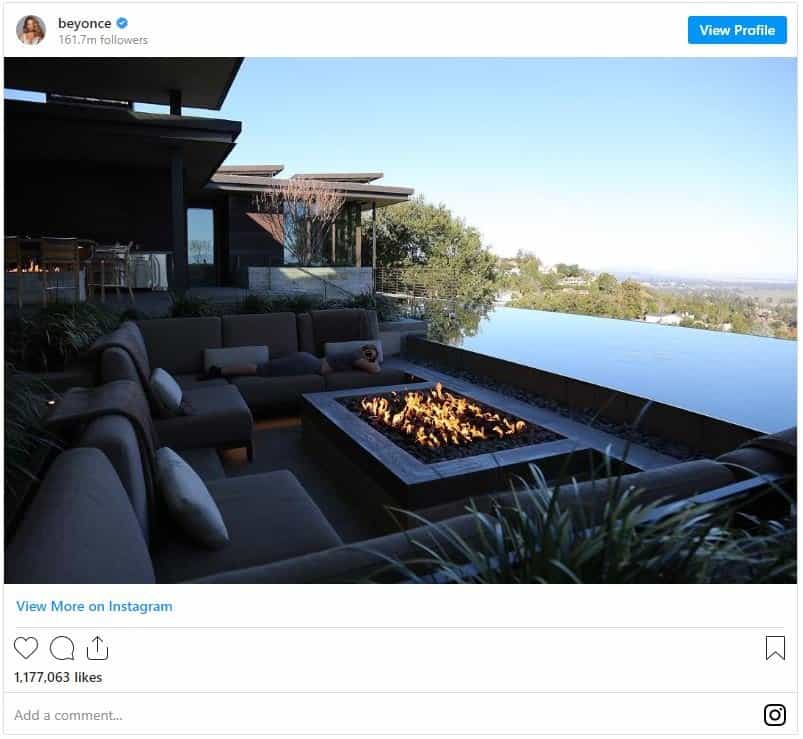 Another area of their home that is often featured on the star's 'gram is their backyard. It has a clean aesthetic with black marble walls, ceramic tiles, and taupe-colored stone flooring.
The main thing that stands out once you step inside is the spectacular view from the floor-to-ceiling windows. We imagine this is where the couple enjoys some downtime with their kids on a lazy afternoon…if they have such a thing as a lazy afternoon.
While there is a formal sitting room, the couple also has a family room with a more casual vibe. Think mahogany hardwood floors, an abstract rug, a marble fireplace, as well as a cute caricature of the hit singer.
As one would expect, there's also a massive walk-in wardrobe to house all of their fabulous designer looks. It takes work to look THIS GOOD!
The couple has a keen eye for art and has filled their home with masterpieces that reflect their style and personality. According to Artspace, the "Halo" singer loves the work of Ethiopian-American artist Awol Erizku, Kara Walker, and Kerry James Marshall. They also own pieces by Richard Prince, David Hammons, and Laurie Simmons.
Considering the Carters' love for basketball, it's no surprise that their home has a full-sized basketball court but what makes it cool is that it's all-black. You know what that means – more shots for the 'gram!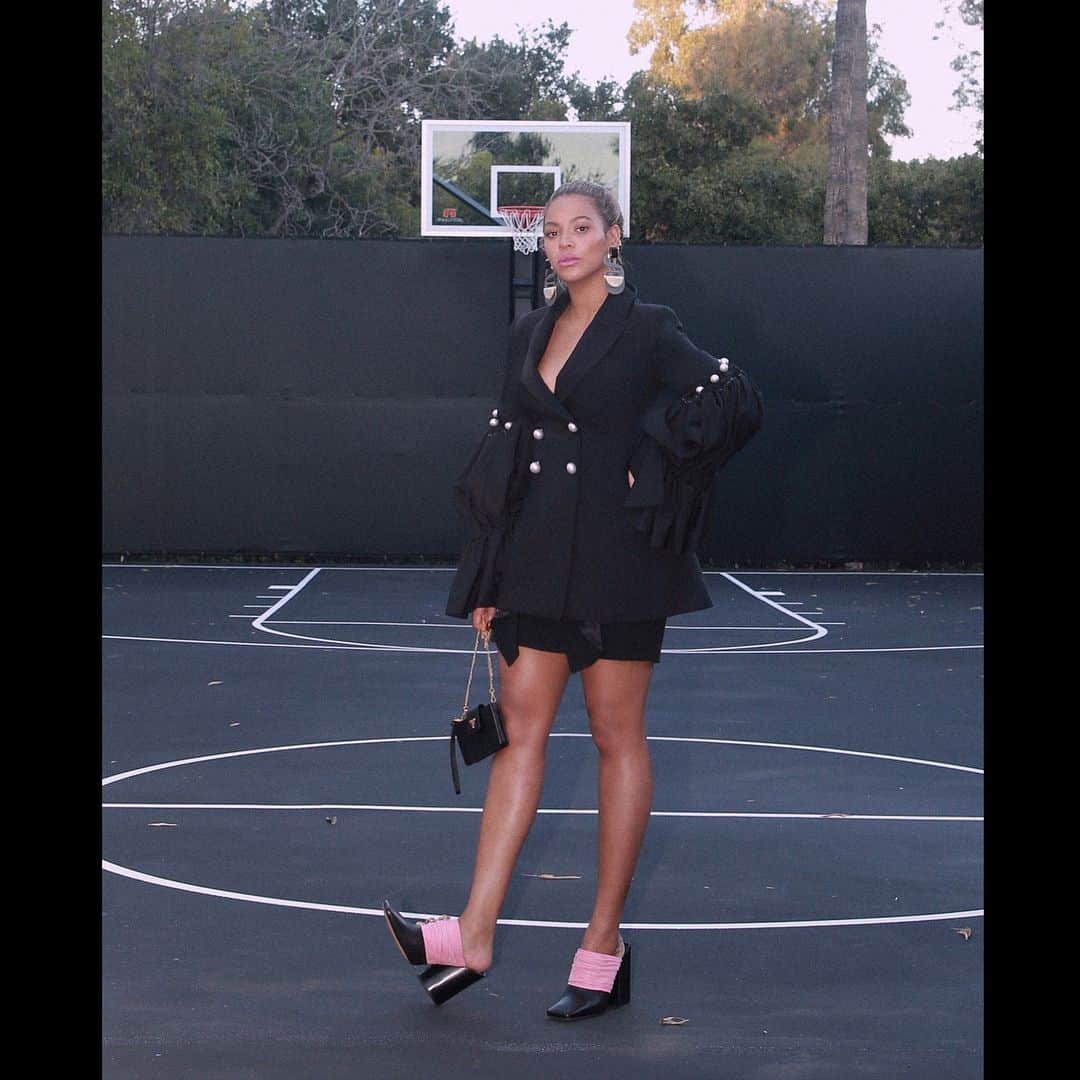 More celebrity homes
Alicia Keys' house is a modern architectural masterpiece
The Story of Taylor Swift's Holiday House — Home to "the Last Great American Dynasty"
Drake's House in Toronto, the Mansion in 'Toosie Slide'
Where Does Lady Gaga Live? See Inside Her 'Gypsy Palace' in Malibu