Lady Gaga is a true powerhouse whose achievements go from redefining pop music to stealing the spotlight at the biggest film festivals.
But despite her outgoing, wild public persona, Lady Gaga — by her real name Stefani Joanne Angelina Germanotta — is fairly private when it comes to her personal life.
And while she doesn't flaunt it, the self-made American singer, songwriter, and actress is said to have a personal net worth of $320 million, and is one of the world's best-selling music artists and the fourth highest-earning female musician of the 2010s.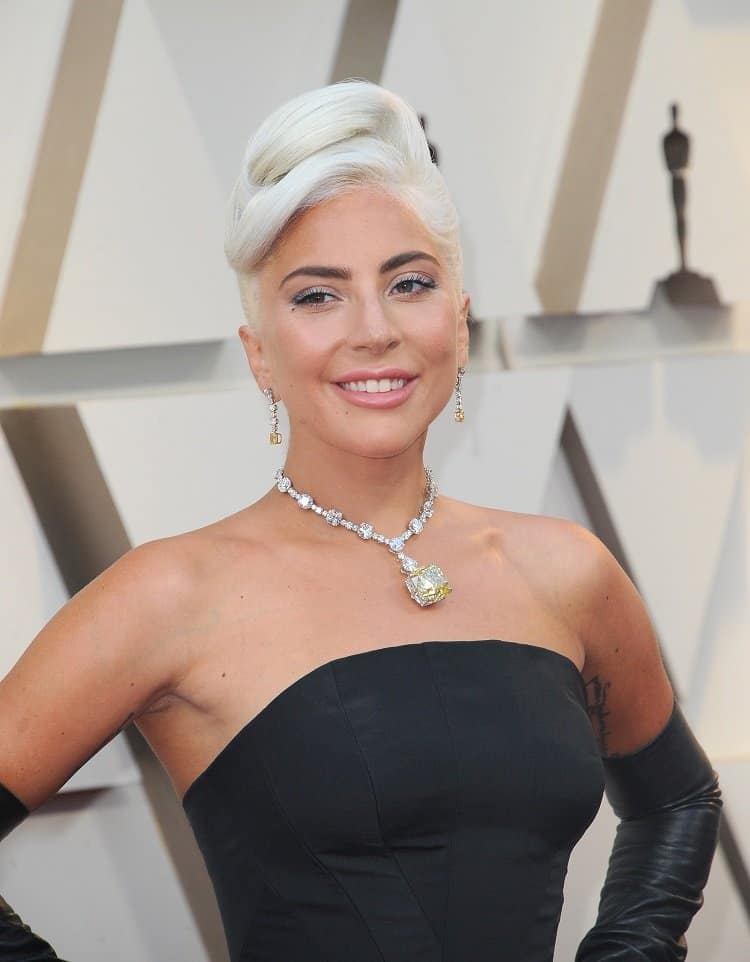 Her many achievements include various Guinness world records — Gaga set a new record for most weeks spent at the top of the U.K. charts and most-searched female — and a total of 11 Grammy Awards.
She inked Billboard's 'Artist of the Year' and 'Woman of the Year' repeatedly and is a regular fixture on Forbes's power and earnings rankings.
And it's only natural that such a vast series of accomplishments — along with the monetary incentives that come with them — allowed Lady Gaga to venture into real estate and buy some outrageous properties, fit for the new queen of pop.
The singer has made some notable real estate purchases throughout the years. But which of her million-dollar buys does Lady Gaga call home? Let's find out.
Lady Gaga's house in Malibu – her 'gypsy palace'
The singer's most notable house — and full-time residence — is her equestrian estate in Malibu, California, a beachside property that spans 10,270 square feet on a nearly six-acre lot set right across from Zuma Beach.
Lady Gaga bought the house in 2014 for a whopping $22.5 million, and the massive property has been her sanctuary ever since.
In fact, she even stated so herself in a 2018 interview for Vogue: "This is my sanctuary," she says. "My oasis of peace. I call it my 'gypsy palace.' "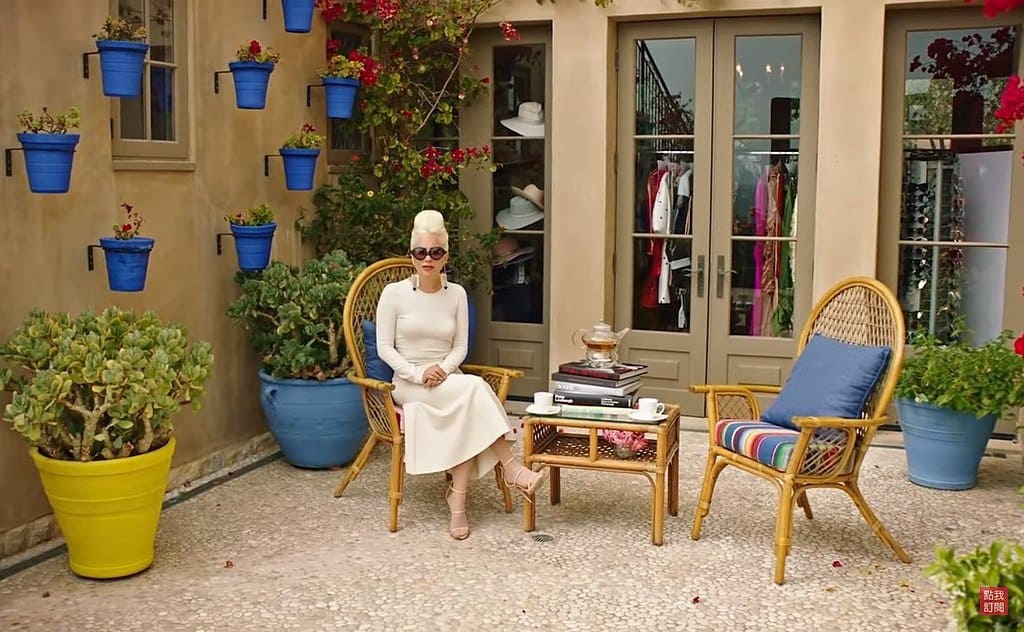 Designed by architect Steve Giannetti, the timeless Mediterranean-style home offers breathtaking views and exquisite amenities to match.
Despite its 10,000+ square feet of living space, Lady Gaga's home has only three bedrooms, as several bedrooms were converted into dressing and storage spaces to make room for the singer's wardrobe.
Her collection includes custom designs by Alexander McQueen and Gianni Versace, and an entire room is dedicated to her leather, feather, and black garments, Realtor.com reports.
As for the master suite, it's almost a home unto itself with two fireplaces, a private terrace, two bathrooms, and, naturally, more closet space.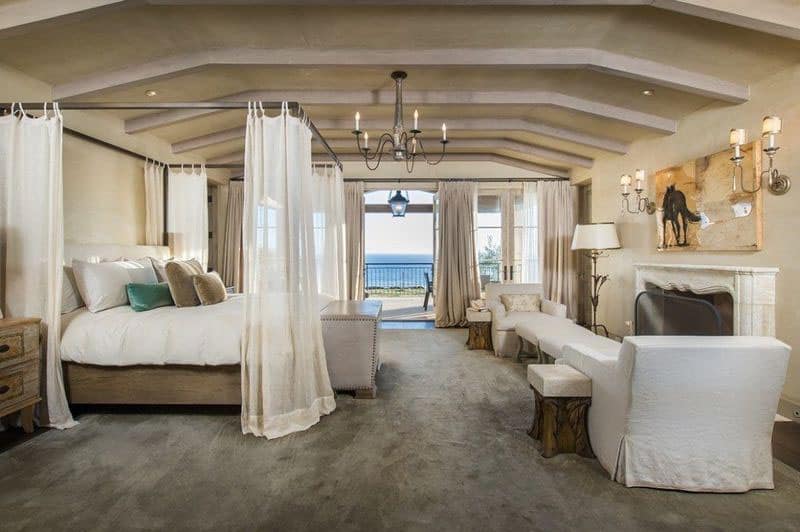 Beautifully appointed with luxurious yet accessible finishes, lots of warm wood elements, and a clean design, Lady Gaga's house gives fans an intimate look at the celebrated musician's personal life (and style).
And while both the house itself, and the furniture it's been appointed with are far out of a regular person's budget, the interiors give out an affordable luxury vibe, making Gaga seem relatable beyond her wealth.
SEE ALSO: Where does Ariana Grande live? The pop star's many luxury houses
You enter the house through a dramatic stone entry and tall hardwood door, which lead into an open living and dining area with high ceilings, hardwood floors, exposed beams, and floor-to-ceiling French doors.
Fans will be quick to recognize some of the rooms, particularly the kitchen, as they've been heavily featured in the Netflix documentary released a couple of years ago, Gaga: Five Foot Two.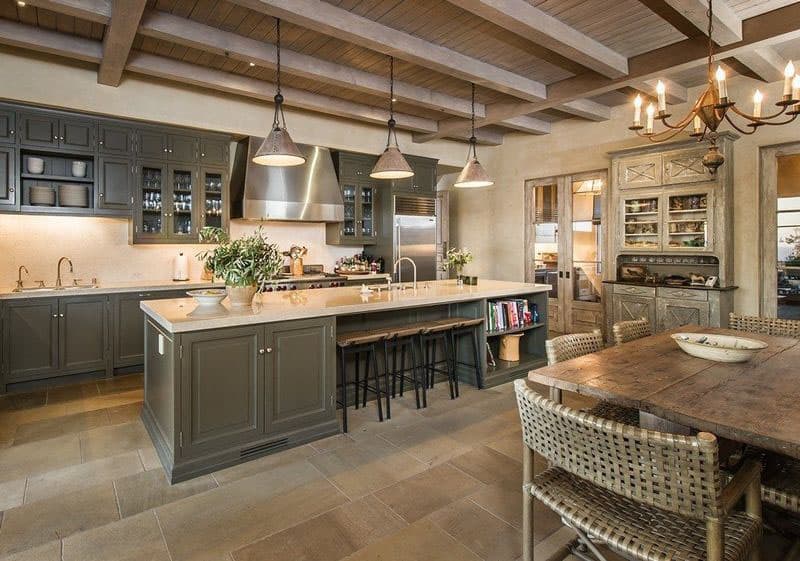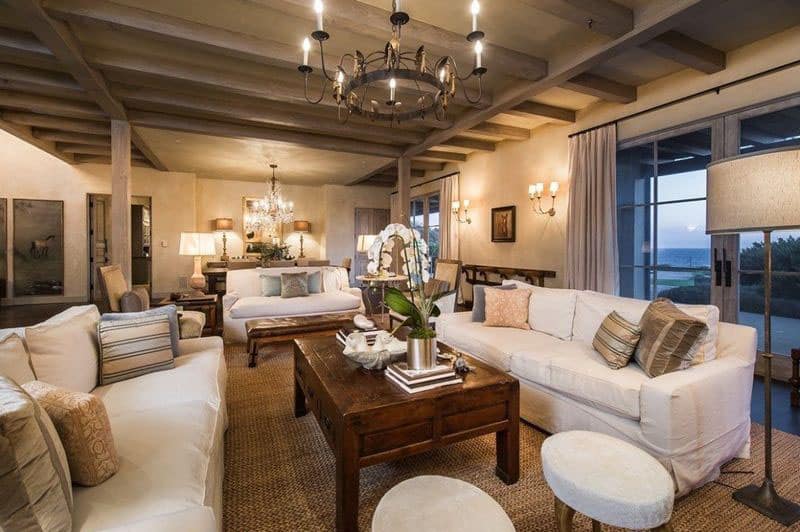 Outdoor features include a trellis-covered verandah, patios, a courtyard with fireplace, dining areas, BBQ, and a saltwater swimming pool with spa.
To complete the long list of amenities, Gaga's house comes with a bonus basement entertainment room complete with home theatre, a bar, and even a two-lane bowling alley.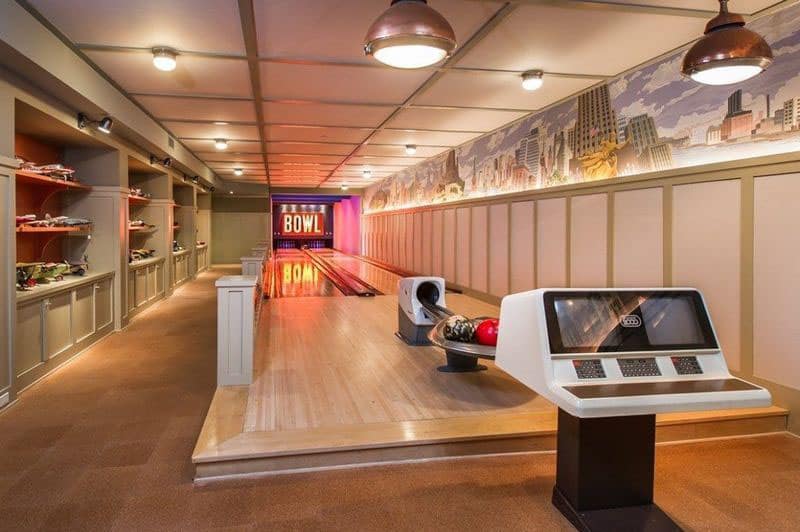 The house is where she met with Bradley Cooper for A Star is Born
Born in Manhattan, New York, Lady Gaga spent the biggest part of her life on the East Coast.
After her rise to fame, she decided to trade the bustling city life for the cool breeze of the ocean and relocate to California. "I just got rid of my place in New York—it was too hectic every day outside on the street." she says.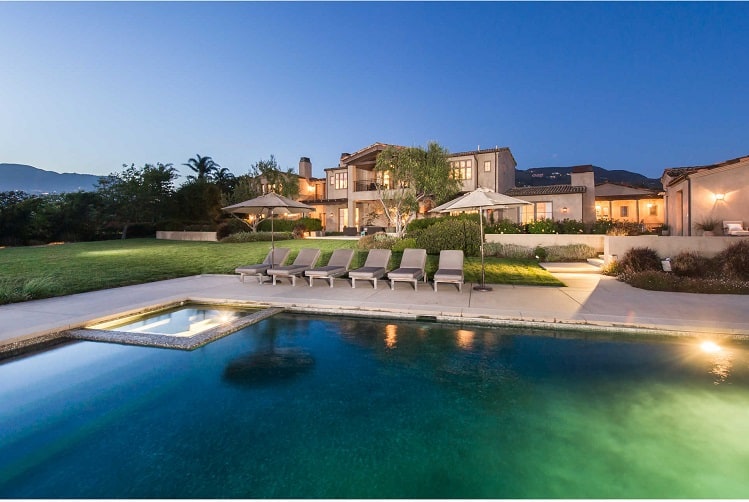 And good thing she did, as the house itself would prove to be the meeting grounds of one of Gaga's most successful collaborations of all time: partnering up with Bradley Cooper for the role of a lifetime in A Star is Born.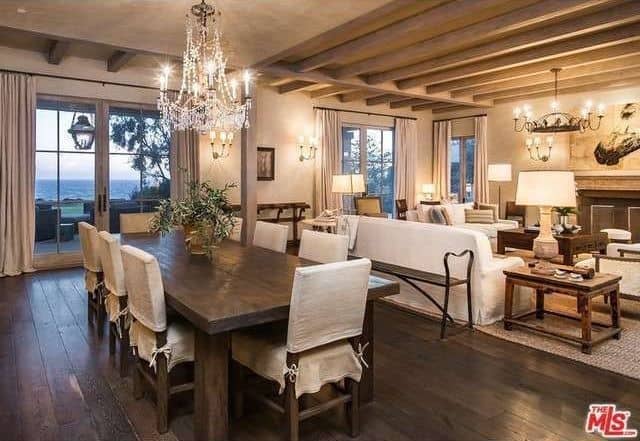 The two had met before briefly, but it wasn't until Cooper, who had just signed on to make A Star is Born, attended a cancer benefit where Gaga was singing that he realized that she's the perfect choice to play Ally to his Jackson Maine.
SEE ALSO: Does Jackson Maine's House from 'A Star Is Born' Exist in Real Life?
By the following day, Cooper already called her agent and was visiting Lady Gaga's house in Malibu — where a short hangout on a patio, followed by a spaghetti and meatballs meal in the kitchen led to Cooper offering Gaga the part that very day.
Fans all around the world got a closer look at Gaga's home a few years back, as the mansion was prominently featured in Gaga: Five Foot Two, the Netflix documentary that followed the star as she finished up her latest album and prepared to perform at the Super Bowl.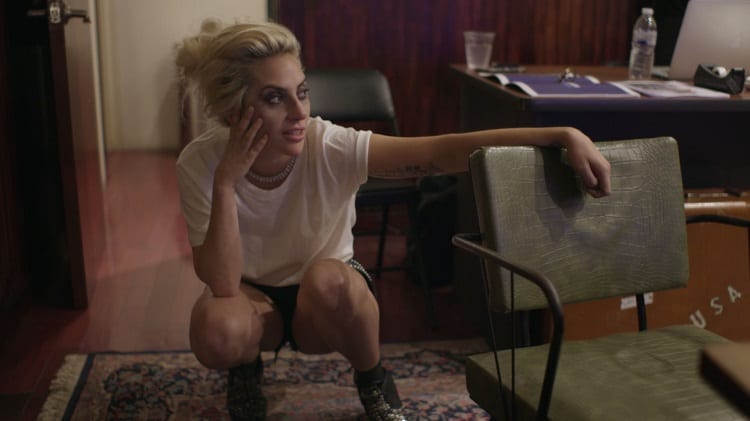 More celebrity homes
Britney Spears' House is a $7.4M Palatial Estate Fit for the Princess of Pop
Inside the new Montecito house Adam Levine and Behati Prinsloo call home
Where does Adele live? A look at the $58M 'house that Rocky built'
An inside look at Chrissy Teigen and John Legend's house, a Beverly Hills trophy home