Pretty sure I'm not the only one, but when I saw that James Franco's former home was up for sale, first thing I did was to check and see if it's the incredible house he'd reportedly built for himself in the 2013 comedy This is the End — where Seth Rogen, Jonah Hill and their equally funny buddies take cover in James Franco's house as Armageddon descends upon Los Angeles.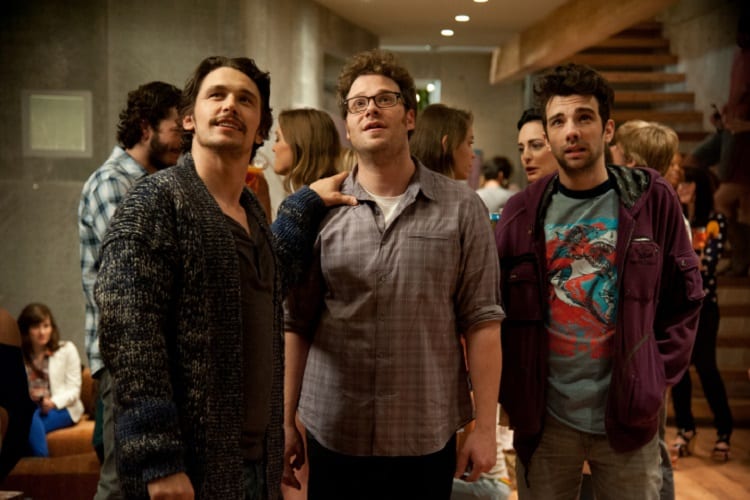 Sadly, it's wasn't. But that didn't make the property any less impressive, especially since the home is set right across the road from the famed Chateau Marmont — which basically means you can get room service brought to your front door!
And most recently, a well-off buyer was charmed by that; the Los Angeles Times reports that the 1920s villa once owned by James Franco sold for $4.65 million ($1.6 million shy of the initial ask, but still considerably more than what Franco paid for the property back in 2010).
If you happen to be from out of town and aren't quite sure why anyone would wanna live right next to a hotel, know that there's no end to the crazy stories that take place at the Marmont.
From James Dean jumping through a window, to John Belushi overdosing in one of the rooms, F. Scott Fitzgerald having a stroke in front of the hotel or Lindsay Lohan racking up a $46,000 /night bill that she later refused to pay (getting her banned from the hotel), Chateau Marmont has many, many stories to tell.
And most often than not, they involve some of Hollywood's biggest names.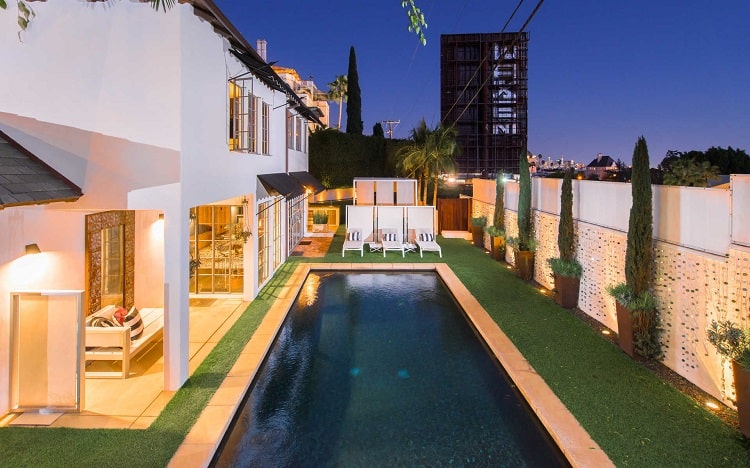 According to the LA Times, Franco bought the Marmont Lane property in 2006 for $2.325 million and owned the place for four years, selling it in 2010 for $3.3 million.
Francis Lawrence, director of three Hunger Games films and last year's Red Sparrow, is another former owner.
The 1920s home sits on more than a quarter of an acre with a swimming pool, an outdoor dining area and a rooftop deck.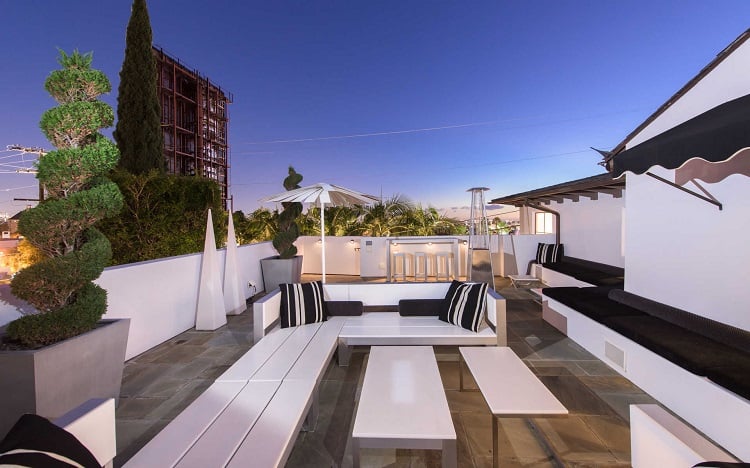 With 4 bedrooms looking over West Hollywood and the Downtown Los Angeles skyline, the 5,125-square-foot home was built back in 1923, in the Golden Age of Hollywood.
Heavily renovated throughout the years — many updates dating back to the time James Franco lived here — the luxury home has built-in cabinetry, high end finishes, dark-stained floors, and wood-beamed ceilings throughout.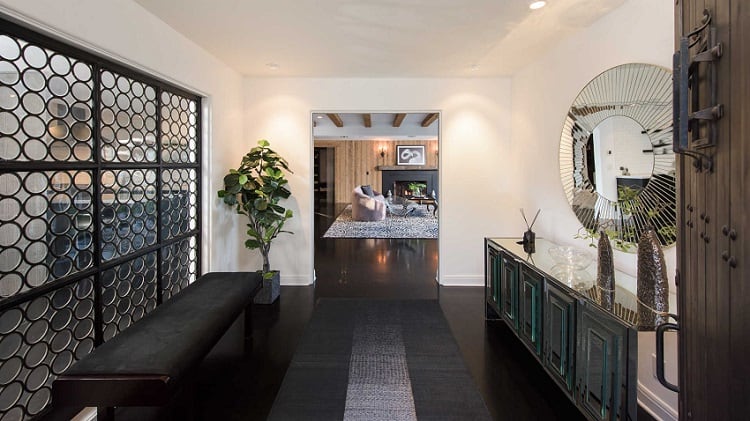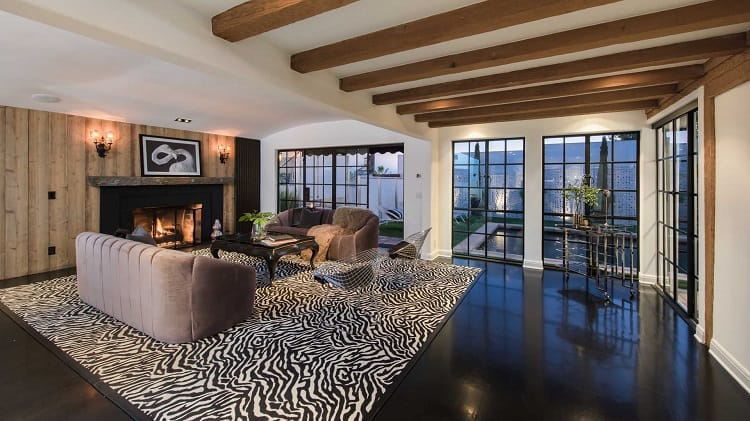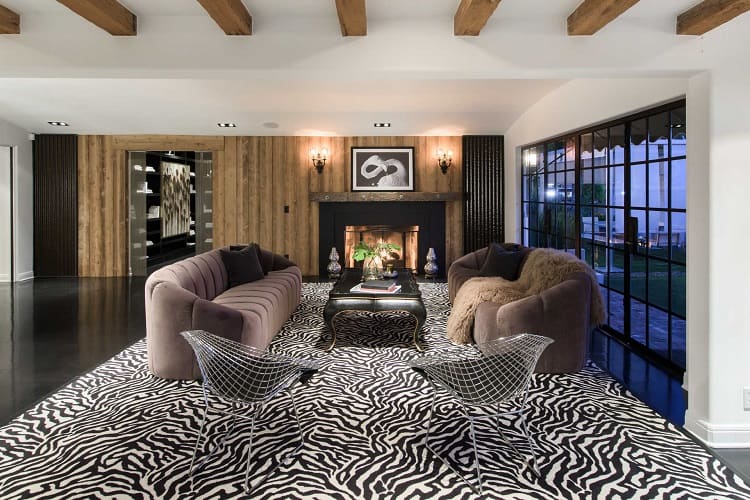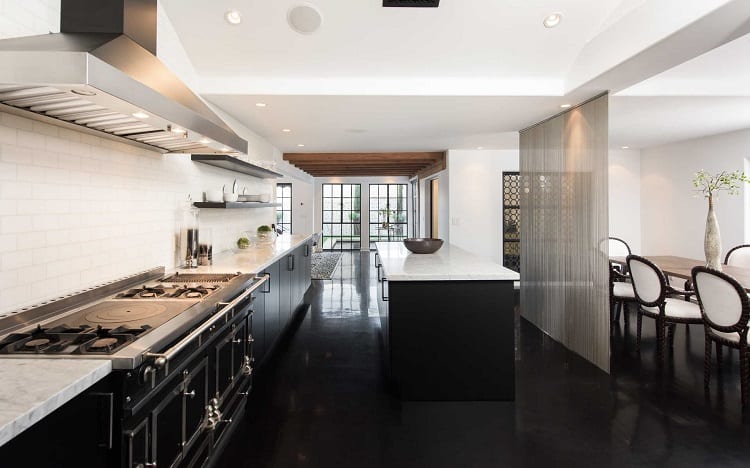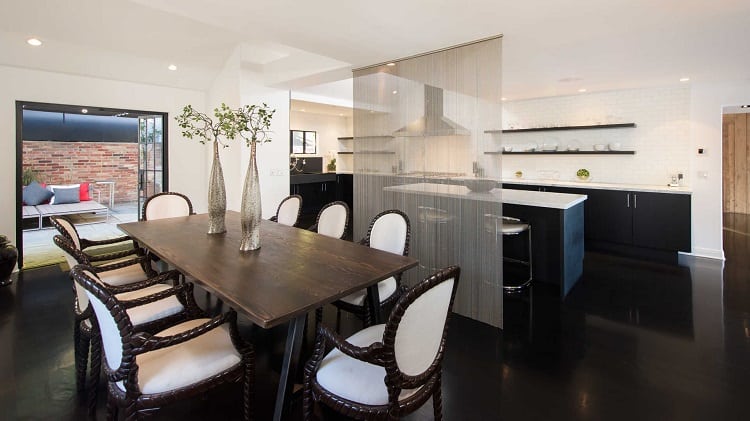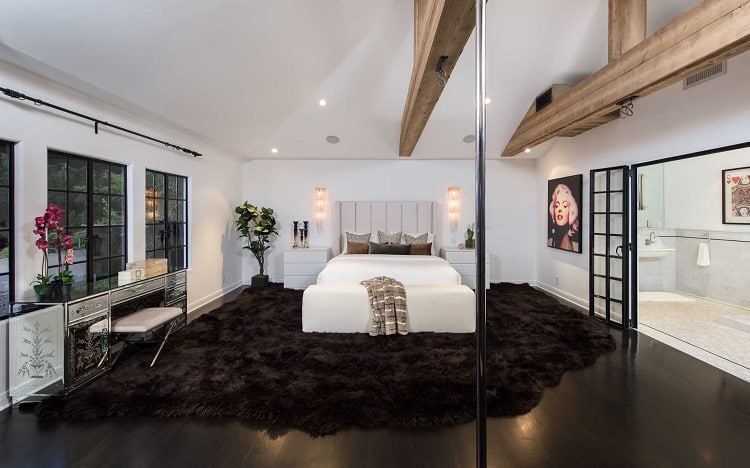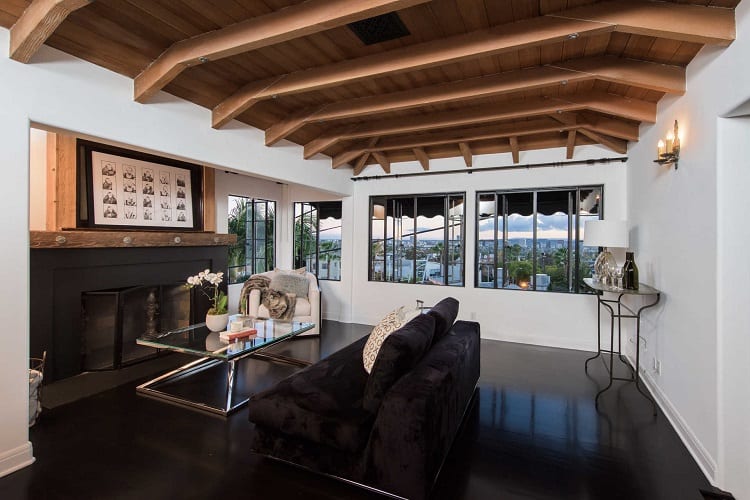 The outdoor spaces are surrounded by expertly manicured grounds and mature trees. There is also a walled swimming pool to keep… celebrities from spying you, I guess??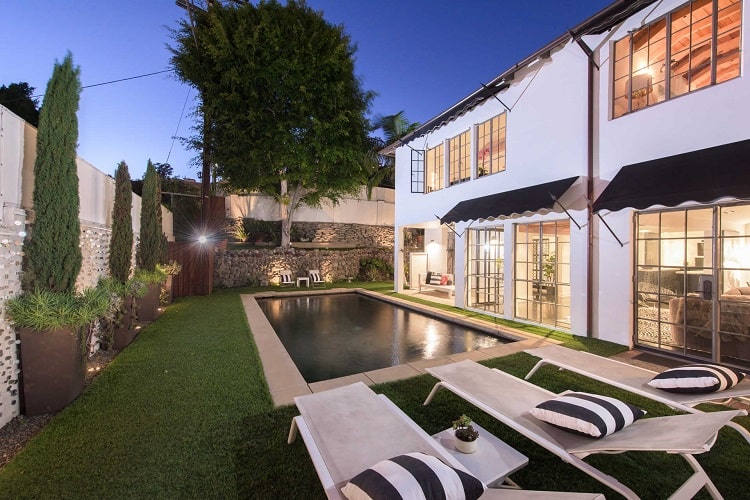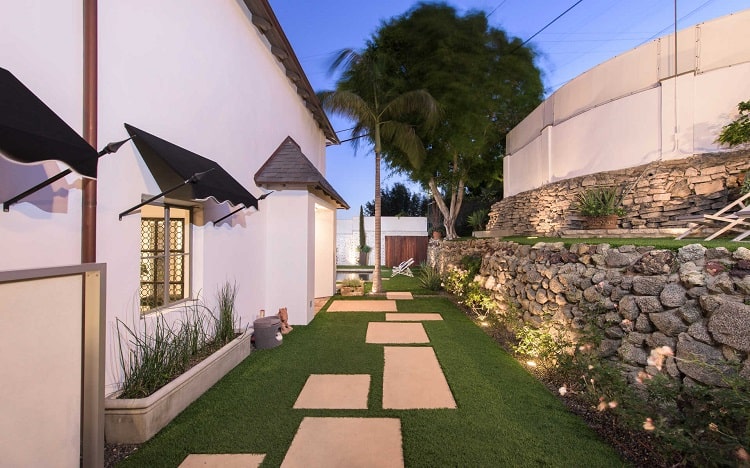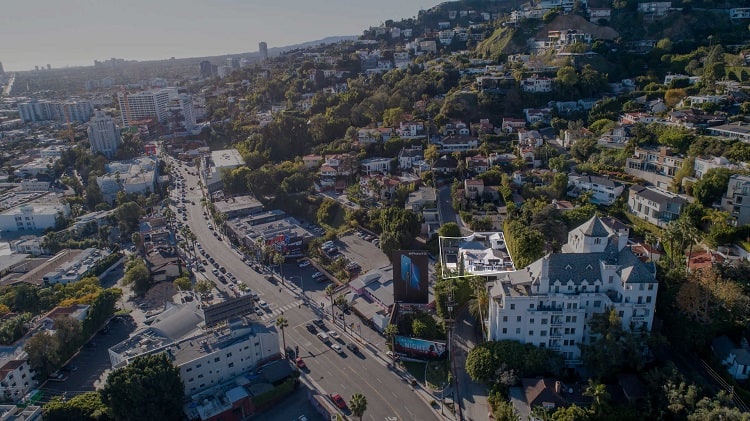 The Agency held the listing, with founders Mauricio Umansky, Farrah Brittany, and Eduardo Umansky representing the seller — a suitable all-star team for a timeless Hollywood gem.
According to the recent press coverage, Marcie Hartley of Hilton & Hyland represented the buyer, whose identity has not been released to the media.
More celebrity homes
Where Does Keanu Reeves Live?
See Inside 'Modern Family' Star Jesse Tyler Ferguson's House in Los Angeles
Lenny Kravitz's House, a Massive 1,000-acre Farm Compound in Brazil
This is Where Our Favorite 'Friends' Live in Real Life