Marilyn Monroe led a highly publicized (and often scrutinized) life under the glaring limelight of Hollywood.
From her multiple marriages — to merchant marine James Dougherty, MLB slugger Joe DiMaggio, and playwright Arthur Miller — to the mystery surrounding her death at the tender age of 36, Marilyn remains one of the most documented Hollywood stars of all time.
The iconic actress completed 29 films before her untimely passing. And although she's one of the most celebrated movie stars in history, Marilyn didn't leave behind multiple estates or countless posh properties.
In fact, even though she lived in 40+ places over the years, Marilyn Monroe only owned one home.
Marilyn's rise to fame
Before revealing the details of the Brentwood estate she called home, let's take a look at Marilyn's impressive career highlights.
Marilyn was raised in various orphanages and foster homes prior to her rise to fame. She spoke about her experience of sexual abuse and childhood neglect. Although her rags-to-riches story is the greatest plot twist of all, Marilyn Monroe never forgot her roots and worked with the World Adoption International Fund.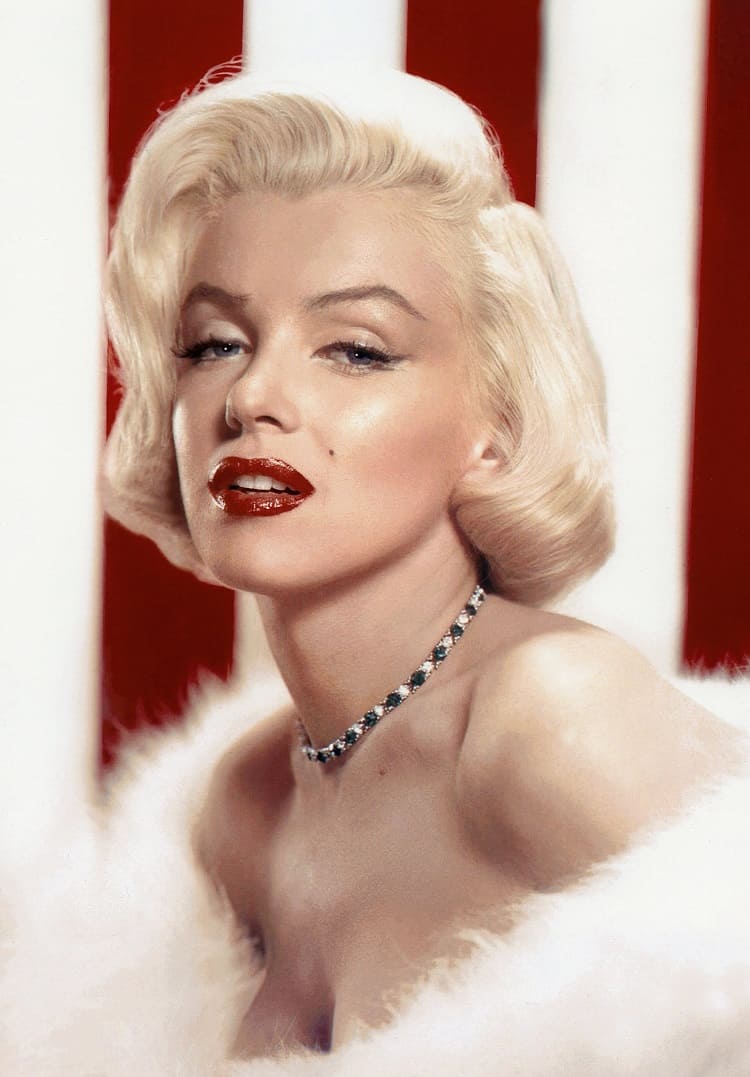 The model/actress rose to fame playing comedic "blonde bombshell" characters, which propelled her to become one of the most popular sex symbols of the 1950s and early 1960s.
The iconic actress starred in classic films such as Some Like It Hot, The Misfits, Bus Stop, How to Marry a Millionaire, The Seven Year Itch, and Gentlemen Prefer Blondes, to name a few.
Marilyn's films grossed $200 million by the time of her tragic death in 1962.
Since then, she's remained a major pop culture icon, with countless documentaries about her, and many different actresses portraying her life story. Most recently, Ana de Armas took on the role of Marilyn Monroe in Netflix's controversial Blonde film.
Marilyn Monroe's houses over the years
Born to the name Norma Jeane Mortenson, the iconic actress searched for a family her entire life. And although she did not have children of her own, Marilyn finally found her roots in a cozy California estate.
From high-end hotels to small apartments and sprawling Spanish-style mansions, to a brief stint living in Frank Sinatra's guest house, or taking an extended (and somewhat controversial) stay at Bing Crosby's Rancho Mirage estate, Marilyn Monroe moved around quite a few times before settling on a place of her own.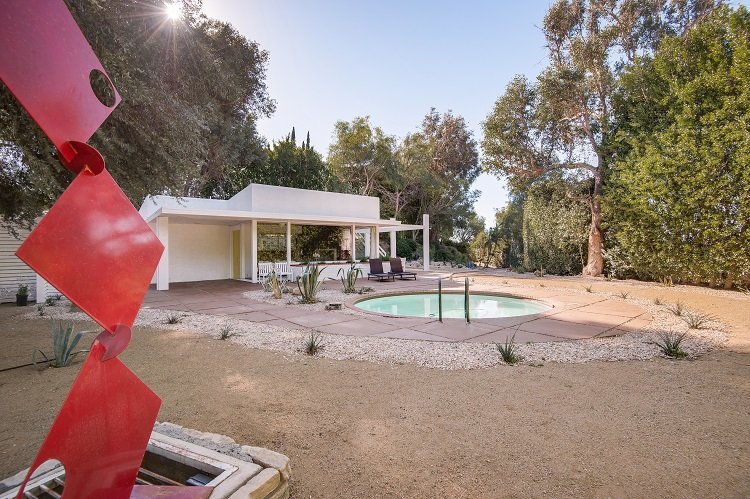 Continue reading about the most prominent places Marilyn Monroe called home over the years, and find out where she finally called home.
Her early condo at Chateau Beachwood
Reportedly, prior to her marriages, Marilyn lived for a while at the celeb-packed Chateau Beachwood — a 10-unit complex designed in 1937 by architect Walter C. King — which was reportedly built by Warner Bros. to house the actresses it had under contract back in the day.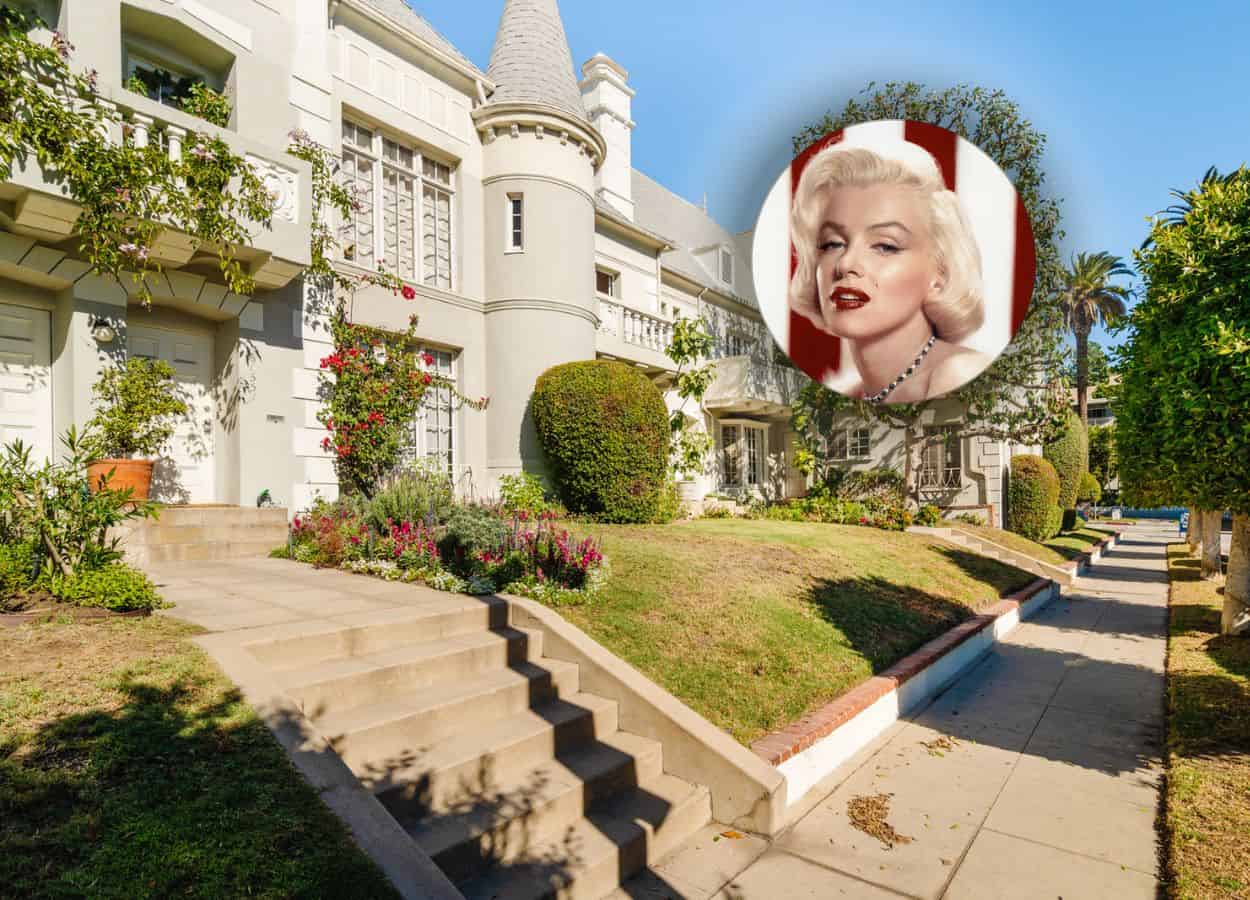 Nestled under the Hollywood sign in Beachwood Canyon, the landmark French Normandy-style building is steeped in Hollywood history.
Some of the biggest celebrities to call Chateau Beachwood home over the years include Greta Garbo, Marlene Deitrich, and Marilyn Monroe. But the complex didn't only appeal to stars in the Golden Age of Hollywood; in recent years, the Chateau listed Anne Heche, John Cusack, Sean Penn, and Madonna as its residents.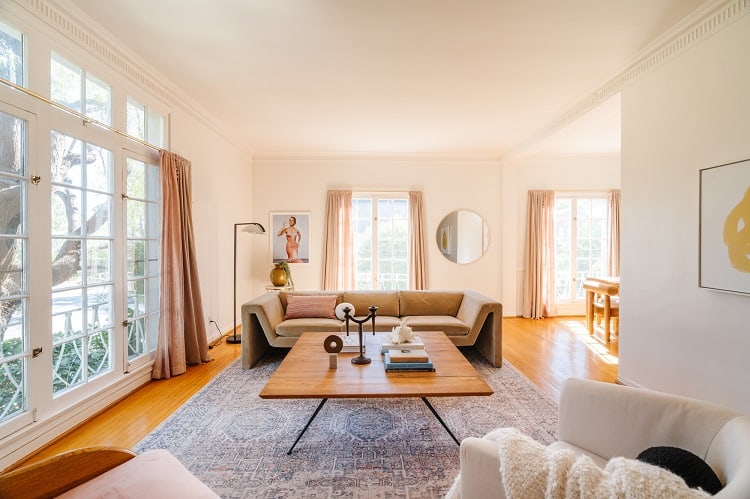 According to our sources, the two-bedroom, two-bath unit at the Chateau Beachwood Marilyn lived in was recently offered for sale at a modest $899,000.
Marilyn Monroe and Joe DiMaggio's house
Marilyn and her second husband, New York Yankees star Joe DiMaggio, enjoyed married life in a rented mansion in Hollywood Hills.
Built in 1938, the Mediterranean-style home overlooks Runyon Canyon and offers 4 bedrooms and 4.5 baths.
One of the most well-known Marilyn Monroe houses, the 3,335-square-foot home — said to be haunted by Marilyn's ghost — sold for $2.7 million in 2018 to Marilyn impersonator and social media star Jasmine Chiswell.
Alongside her husband, Chiswell carefully renovated the house to retain many of the original features that Joe and Marilyn picked out for their marital home, including light fixtures, art, bathtubs, tiling, and even towels.
Her two-level penthouse in West Hollywood
In 1954, after splitting from Joe DiMaggio, the actress moved into her seventh (and last) apartment in West Hollywood.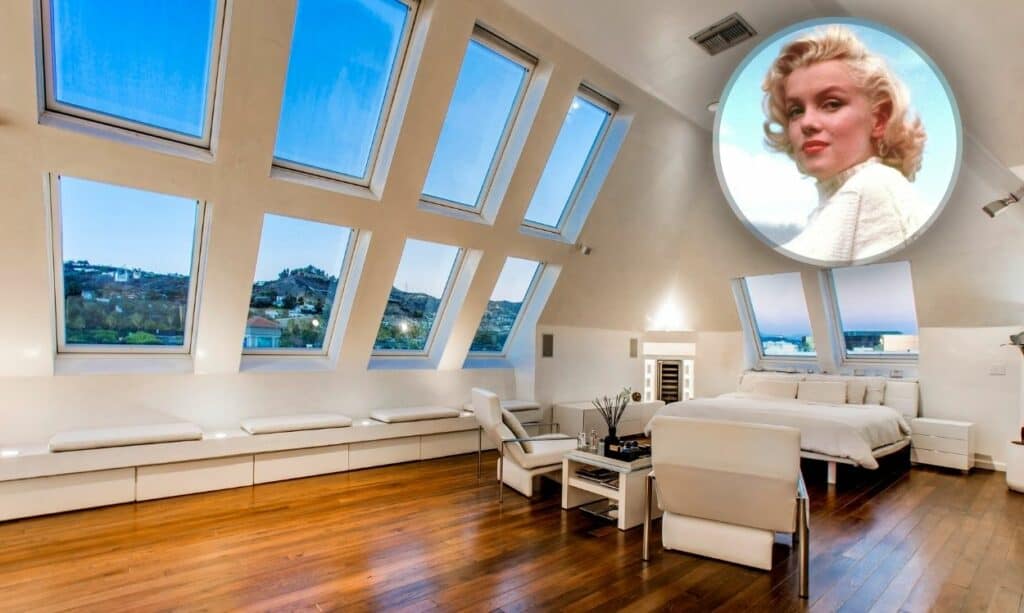 For about a year, the Monkey Business actress set up residence in a luxurious two-level penthouse at the Granville Towers, one of the most spectacular buildings in West Hollywood.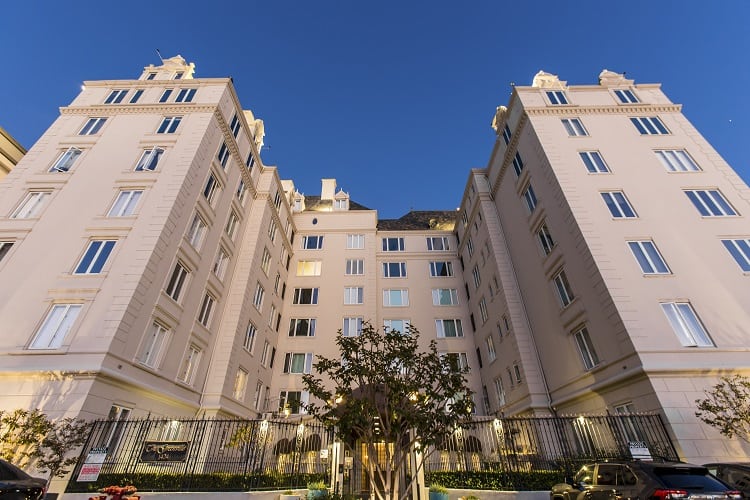 In 2021, the West Hollywood condo hit the market for $2.49 million.
Oozing old Hollywood charm, Monroe's former abode boasts gorgeous architectural elements such as vaulted ceilings and floor-to-ceiling skylight windows. Take a look inside.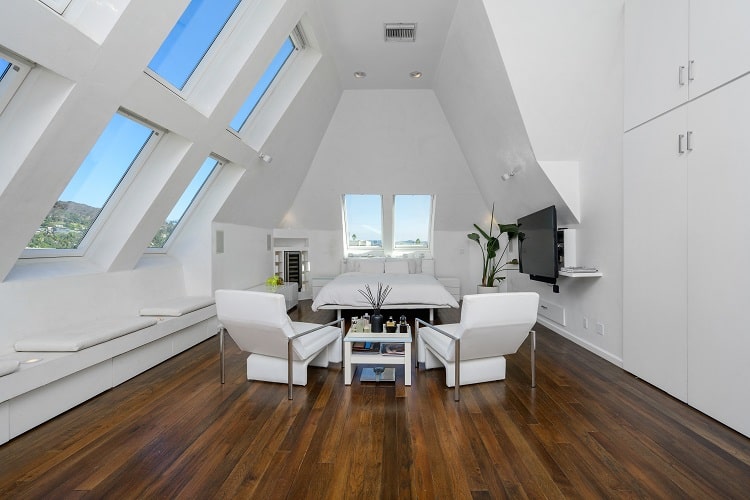 After divorcing Joe in 1955, Marilyn married her third and final husband in 1956 — Pulitzer Prize-winning playwright Arthur Miller.
The former couple split their nearly 5-year marriage between their apartment in New York City, and Miller's country house in Connecticut.
Their NYC pad is located in a 14-story building on E. 57th Street. Featuring 3 bedrooms and 3.5 baths, the 1927-built condo boasts views of the East River and the city skyline. The posh condo hit the market for $3.75 million in May of 2022.
SEE ALSO: Bob Hope's house in Palm Springs, an architectural masterpiece
Another Marilyn Monroe home was in the countryside of Connecticut. Located on Tophet Road in Roxbury, Marilyn and Arthur had plans to replace the old farmhouse with a new home but decided against the renovation. Originally built in 1769, Miller lived in the home from 1947 until his death in 2005.
Marilyn Monroe's house in Brentwood
As for the only house she ever owned, Marilyn Monroe's Brentwood home was purchased shortly before her untimely death.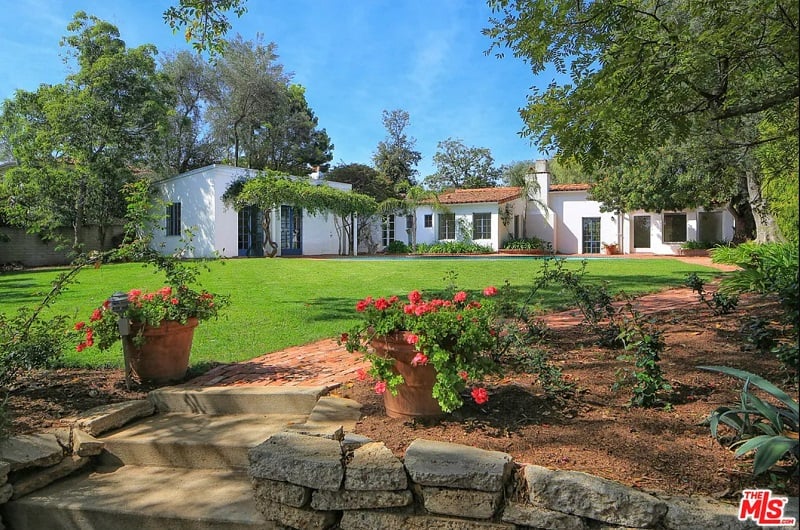 According to Zillow, the 2,624-square-foot home originally built in 1929 is now estimated to be worth well over $8 million. Not only was it the only home she ever owned, but it is also the location of her apparent overdose and death in 1962.
Featuring 4 bedrooms and 3 baths, the posh property offers gorgeous greens and a stunning outdoor pool.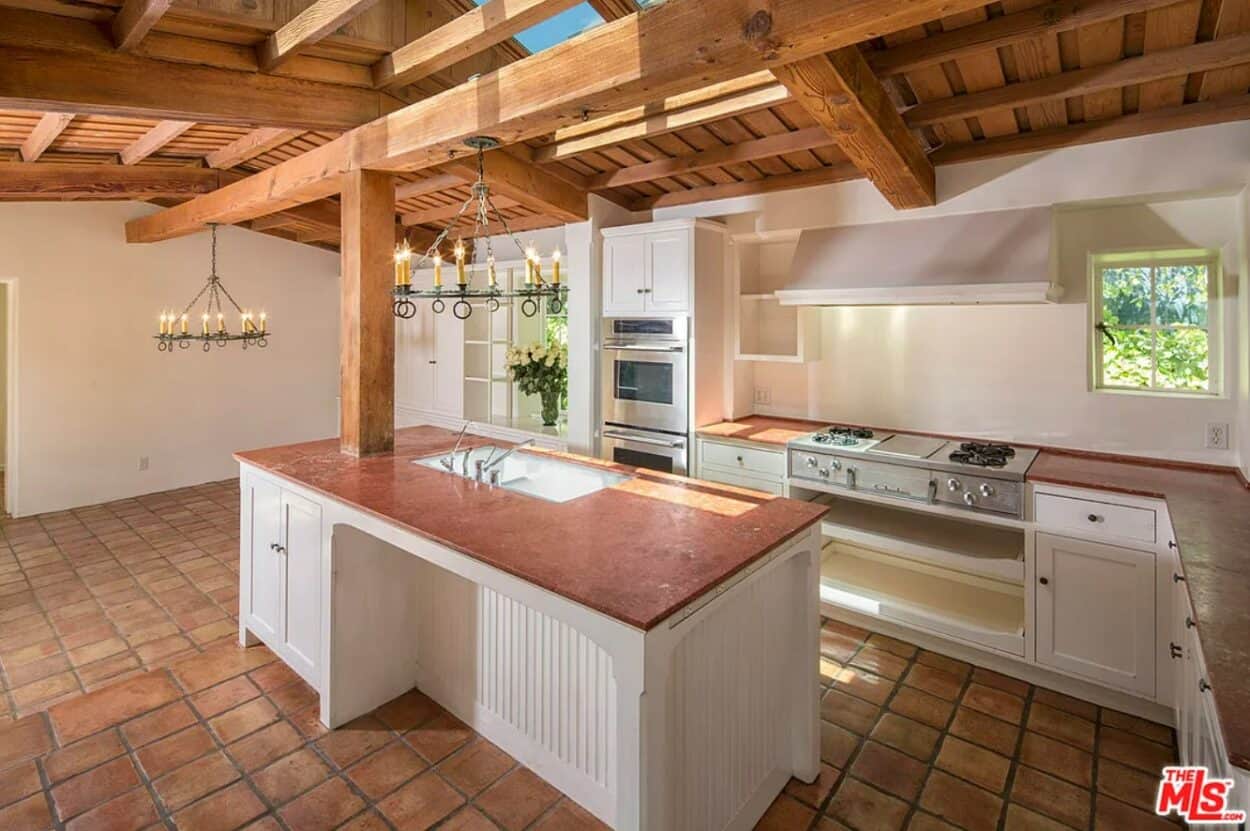 Before her life came to a tragic end at the age of 36, Marilyn lived in her Brentwood estate for only 6 months.
Reportedly, the Some Like it Hot star purchased the house after her psychiatrist advised her to "put down some roots."
While some sources say Marilyn paid merely $77,500 for the L-shaped Spanish Colonial Revival, others report it was sold to the blonde bombshell for $90,000.
Located at 12305 5th Helena Drive, Marilyn went on shopping trips to Tijuana and Mexico City, where she bought tiles, tin masks, mirrors and textiles to decorate the lovely Los Angeles home.
In 2017, Marilyn Monroe Brentwood home sold for $7.25 million.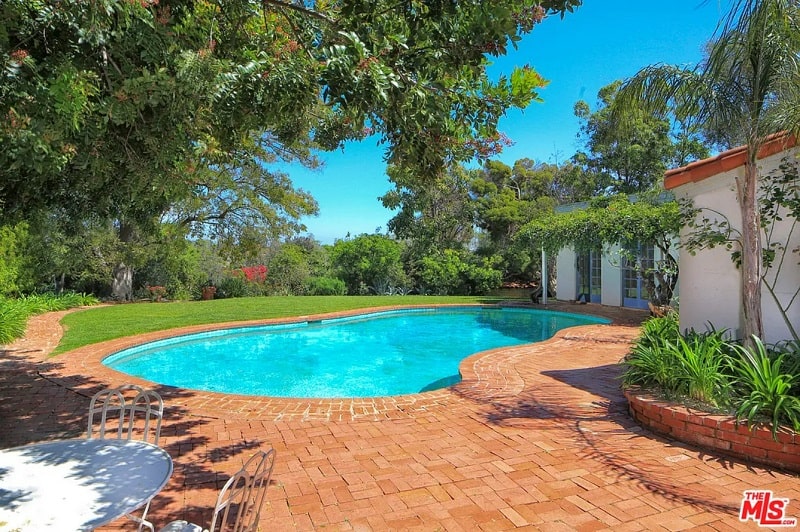 More stories you might like
Bing Crosby's Estate — That Once Welcomed JFK and Marilyn Monroe — Sells for $4.15 Million
The iconic Beverly House: where Jackie O & JFK honeymooned, 'The Bodyguard' was filmed, and where Beyonce shot 'Black is King'
Inside Greta Garbo's apartment in New York City and her quirky L.A. house
Revisiting the most iconic rock star houses from the 1960s: from Jimi Hendrix's Red House to Janis Joplin's pink home