Arizona Diamondbacks relief pitcher Mark Melancon is looking for a buyer for his waterfront mansion in Holmes Beach, FL.
The four-time MLB All-Star and his wife, Mary Catherine, have recently brought the property to market, asking $10,950,000 for the two-story home that was custom-built for them. Charles Buky with Coldwell Banker Realty holds the listing.
And it seems like Melancon has a little extra time on his hands to take care of personal business, as the Arizona Diamondbacks pitcher sadly kicked off the season on the 60-day injured list due to a shoulder injury.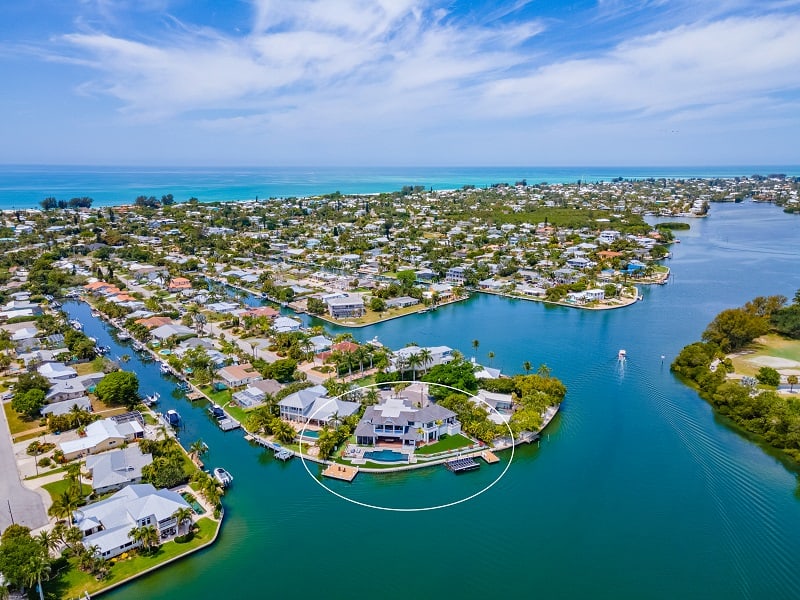 Located in the highly exclusive Anna Maria Island — a barrier island on Florida's Gulf Coast known for its broad beaches, incredible restaurants, and unique shops — the baseball star's home boasts amazing views of the crystal blue waters of Bimini Bay from every room in the home.
The 2-story home has 6 bedrooms, 5 bathrooms, 2 half bathrooms, and 2 living rooms, spread across a generous 5,921 square feet of living space.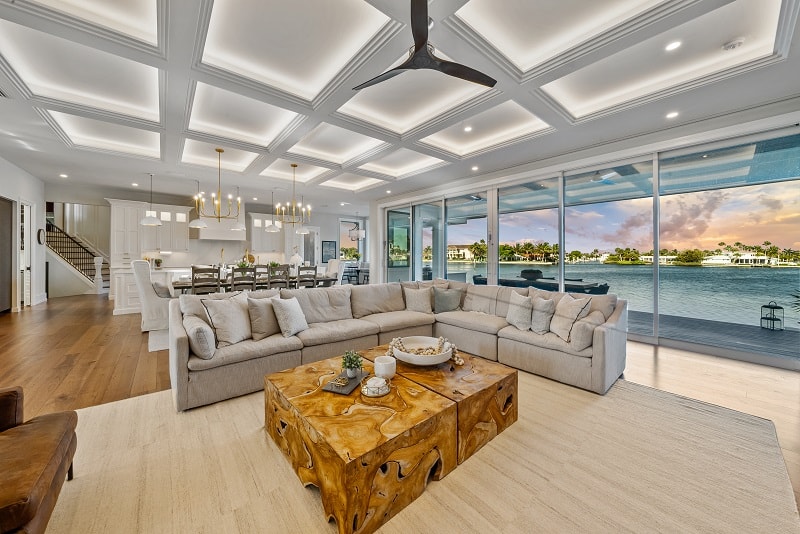 Melancon and his wife built the house from the ground up on the 0.32-acre waterfront lot which they purchased back in 2018 for $1,450,000, per public records.
And the attention to detail and upscale finishes they fitted the home with didn't go unnoticed, earning it a Best in Living award by the National Association of Home Builders.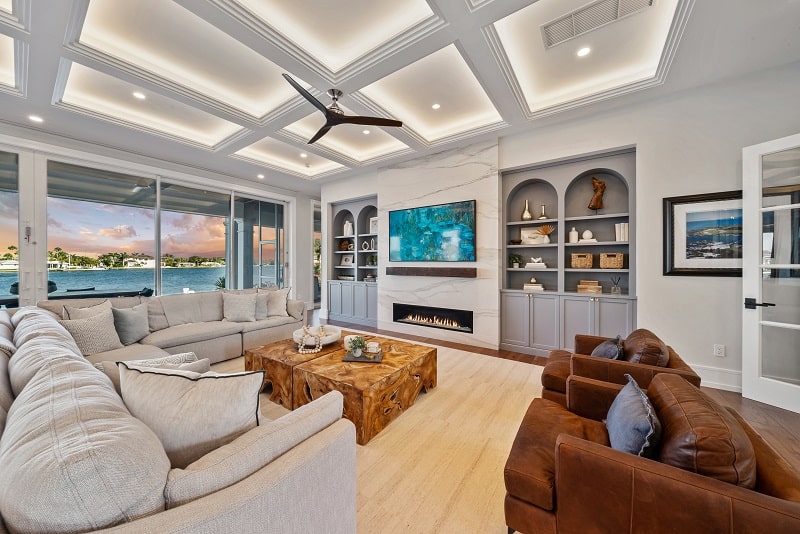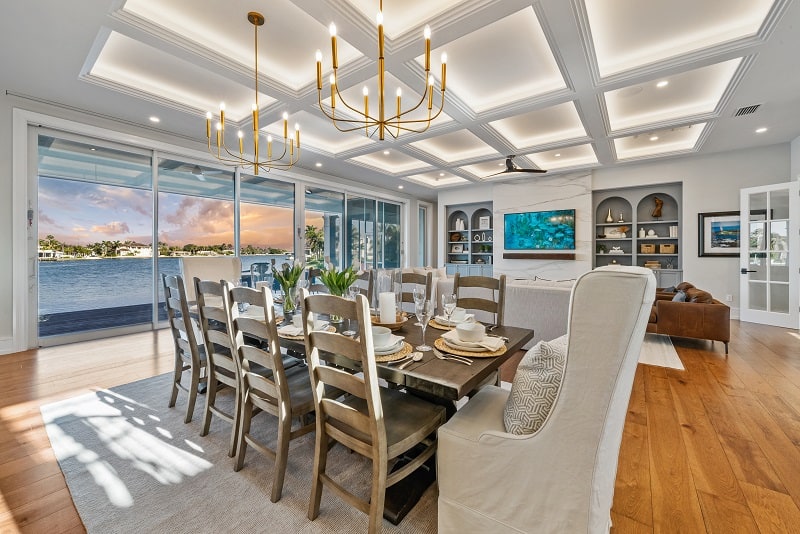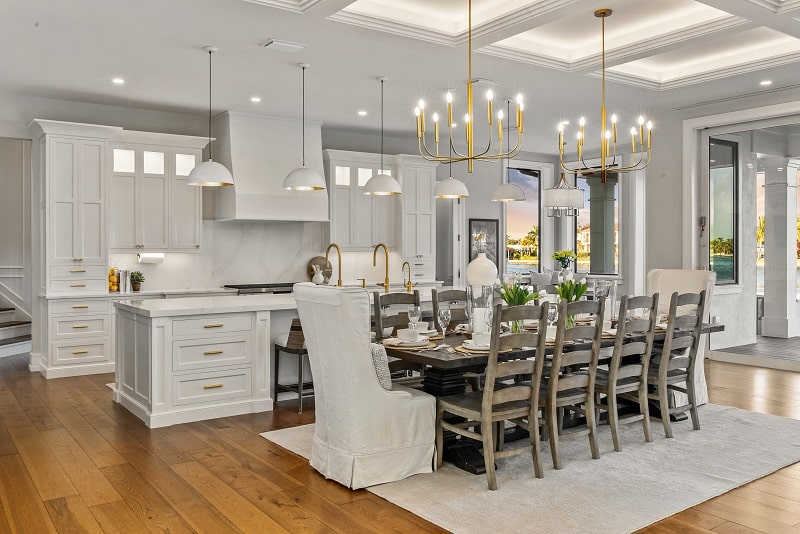 SEE ALSO: Michael Jordan's house is still on the market, 10 years after it was first listed for sale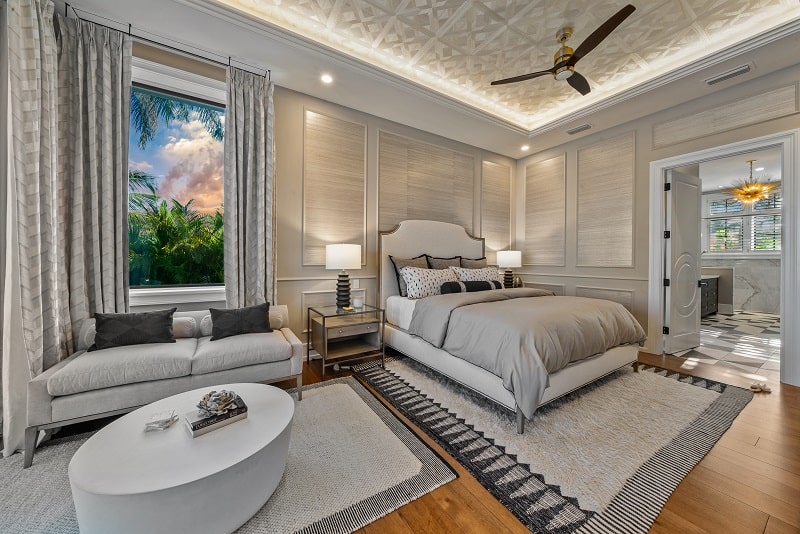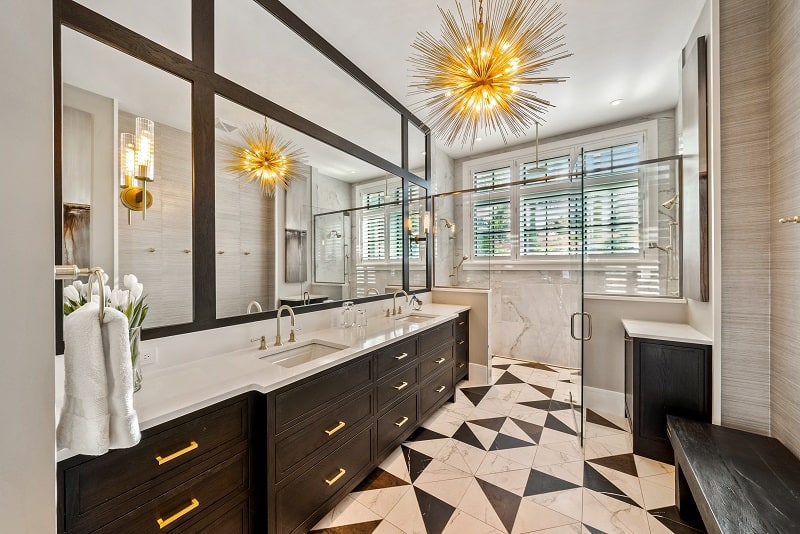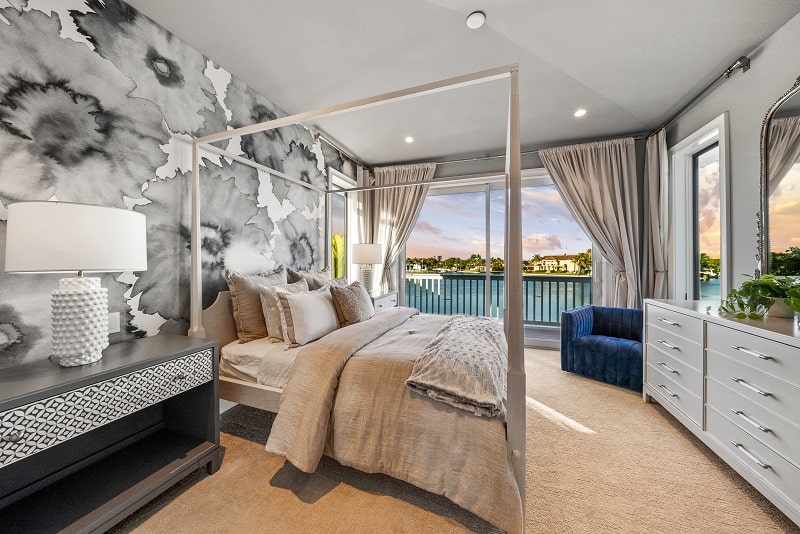 Stepping outside the home, lush tropical landscaping and artificial turf lawn welcome guests and residents, who get to enjoy a total of four covered patios, a fireplace, an outdoor kitchen, an infinity edge pool and spa, and even a putting green complete with realistic sand pit for golf enthusiasts.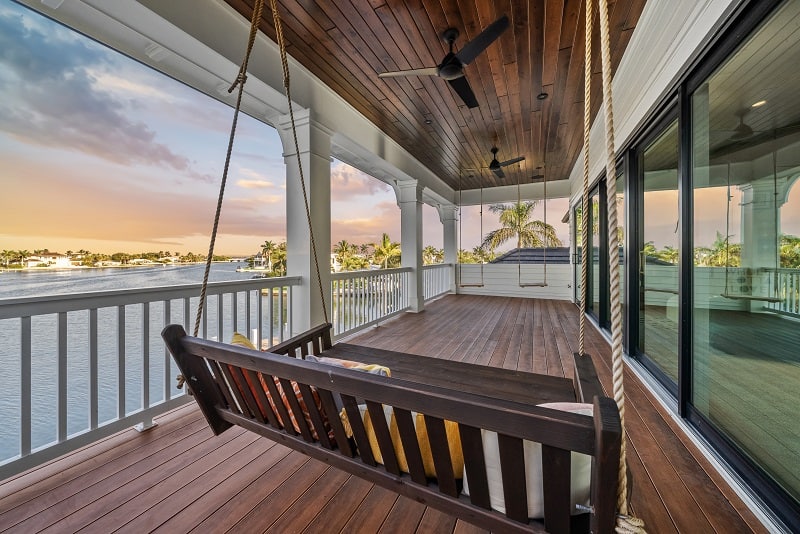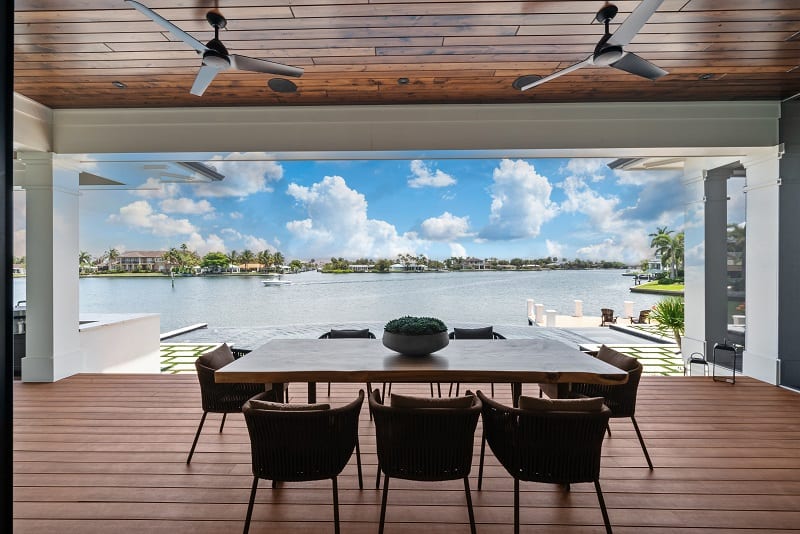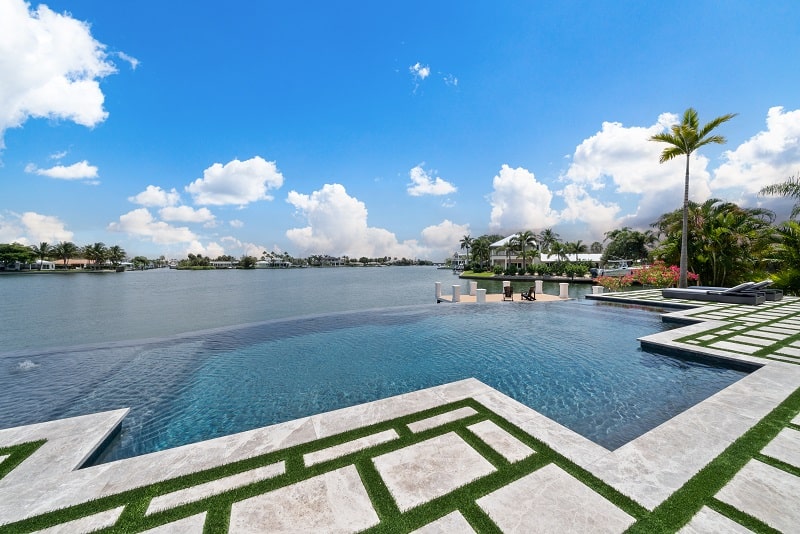 But the best features are geared towards boating enthusiasts, as the two-story home comes with two docks located on a deep-water canal.
SEE ALSO: NASCAR Champ Tony Stewart's house is one of Indiana's finest homes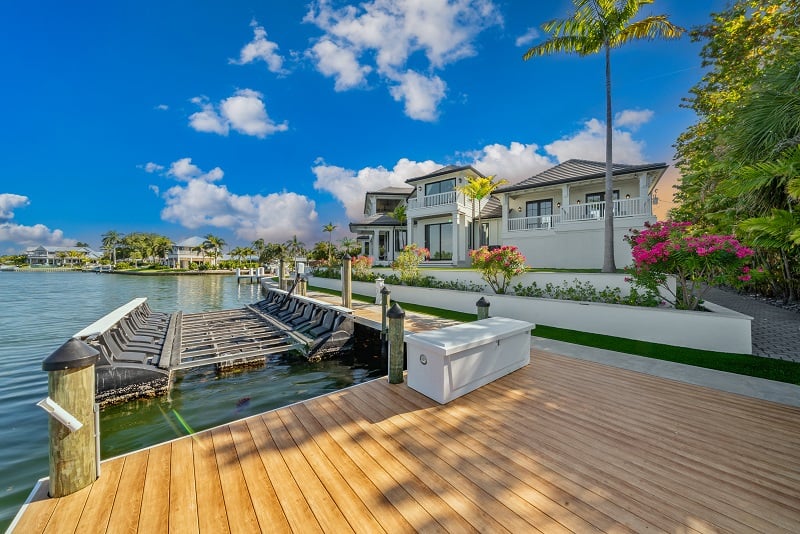 It's also worth mentioning that Melancon is selling the home fully furnished, including the beautifully appointed custom furniture, upholstery, and window treatments pictured above in the sale.
This isn't the first time the pro baseball player has tried to offload his Holmes Beach property. Melancon first tested the waters last year, listing it for $14,789,000 in May of 2022.
The All-Star, whose widely successful career saw him playing for the New York Yankees, Houston Astros, Boston Red Sox, Pittsburgh Pirates, Washington Nationals, San Francisco Giants, Atlanta Braves, and San Diego Padres before joining the Arizona Diamondbacks, likely has another vacation home lined up.
A few years back, when Mark Melancon was still with the SF Giants, we took an in-depth look at the dream home the pitcher was building for his family in the upscale Mandarina resort in Mexico. At the time, the idyllic tropical villa — perched on a private bluff overlooking the ocean — was set for completion in 2020.
More stories you might like
Serena Williams' House in Florida is Bold and Beautiful, Just Like Her
Where does LeBron James Live Now? A Look at the NBA Superstar's Impressive Homes
Michael Jordan's house is still on the market, 10 years after it was first listed for sale
Shaquille O'Neal's house in Orlando — with the Superman Bed