When you're living life in the spotlight, your home becomes much more than just a place to quietly retreat to at the end of the day, and spend some much-needed alone time — or quality family time.
For celebrities, buying a show-stopper house is the most exciting way to spend their wealth, not to mention a major status symbol.
It's no surprise that MTV Cribs became such a worldwide hit — and that celebrities were so eager to show off their homes and invite fans to take the tour of their million-dollar abodes. After all, they didn't spend all that money just to keep the results to themselves.
Over the years, celebrities have bought some of the most expensive homes in the world. One high-profile home purchase can sometimes have the same dollar value as literally dozens of your run-of-the-mill house buys, which the rest of us spend a lifetime saving up for — and that's just the beginning of their house-related expenses.
When you consider the cost of these homes, remember that the price does not begin and end at purchase, so don't get too hung up on purchase price alone. Most celebrities will spend millions renovating the home to their liking, with more spent on interior decoration.
Furthermore, the same yearly expenses we have apply to them too — only at a far, far larger scale. The average homeowner can expect to spend 1% of the value of their home on maintenance every year. That means that if you have a home worth tens of millions of dollars, you will spend hundreds of thousands of dollars on maintenance in just one year.
Homeowners insurance coverage is also a huge expense. Depending on where the house is built, homeowners insurance on the following homes could come to tens of thousands of dollars a year. And that's without counting the value of the contents of the home. In an expensive celebrity home, you can expect the contents to cost millions of dollars.
Add some hefty property tax on top of all of that, and you'll end up with some staggering costs that are bound to take that house envy down a notch.
Most expensive celebrity homes in recent history
Now, it's worth noting that celebrities don't always flaunt their million-dollar homes — in fact, some are notoriously secretive about where they live, to fend off both overly-zealous fans and the paparazzi.
So there's always a chance we've missed a couple of high-profile home buys that have been carefully hidden behind an LLC or some other entity created by the stars to keep their names out of the deeds (and press). But to the best of our knowledge, these are by far the most expensive celebrity homes of all time.
Jeff Bezos' mansion in Beverly Hills: $165 million
A couple of years back, Jeff Bezos broke Los Angeles records by paying a whopping $165 million for a Beverly Hills manse — a fitting 'bachelor pad' for the newly-divorced magnate.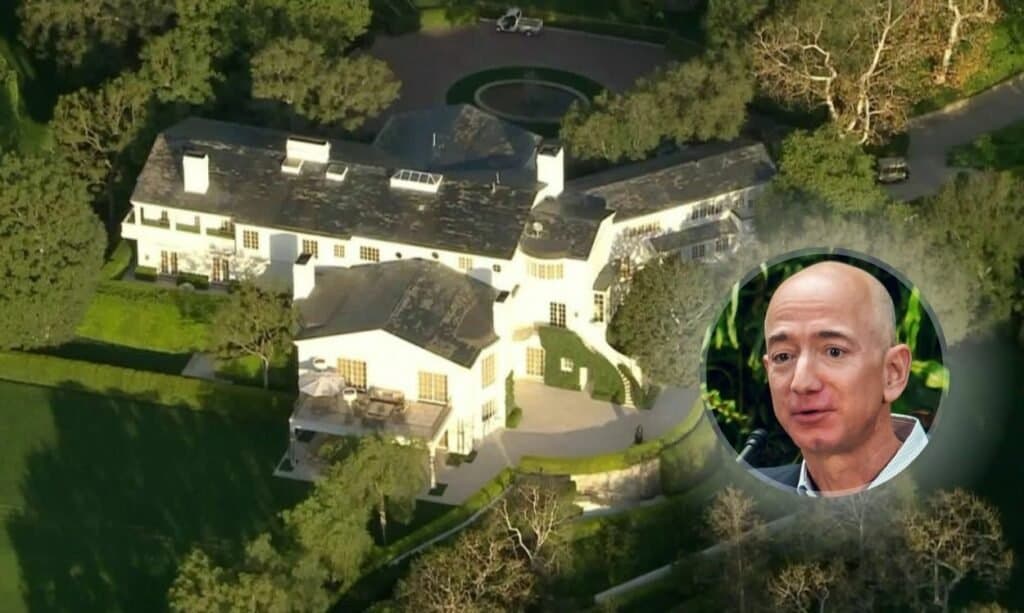 The sprawling mansion was built back in the 1930s for Hollywood film titan Jack Warner and sits on a massive nine-acre lot.
The property is anchored by a 13,600-square-foot Georgian-style mansion and comes with expansive terraces and gardens, two guesthouses, nursery and three hothouses, tennis court, swimming pool, and even a nine-hole golf course.
Bill Gates' Seattle-area home: $125 million
The (former) richest man in the world, tech mogul Bill Gates, is a close contender with his long-time home near Seattle, WA, whose worth is estimated to be around $125 million.
We've talked at length about Gates' unique home, a 66,000-square-foot mansion built into a hillside overlooking Lake Washington in Medina, a small city on the opposite shore from Seattle.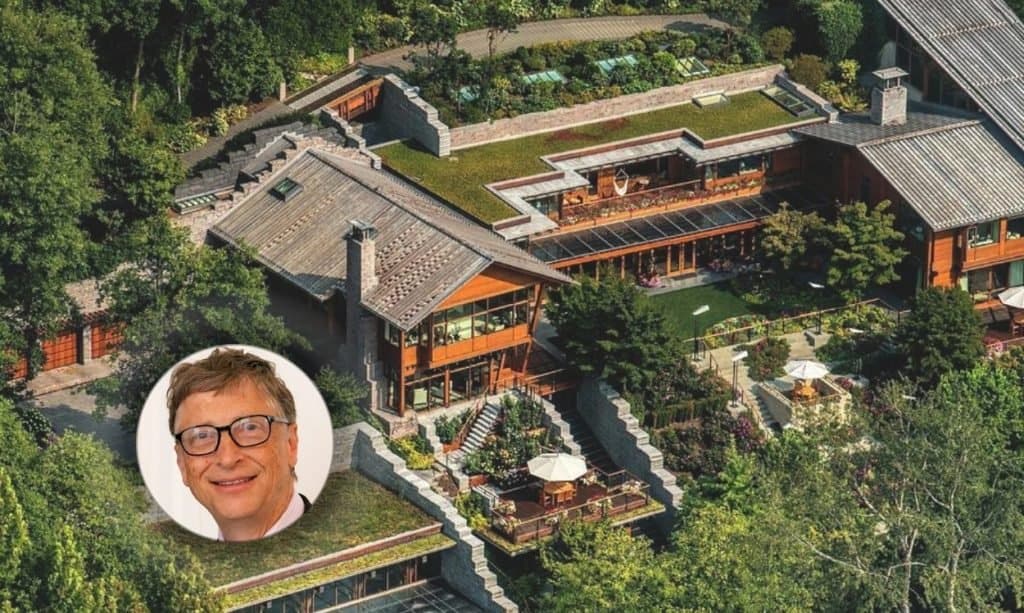 The property spans a mere acre and a half, so you can imagine the luxury you will find on the estate. All around it, there is plenty of nature to enjoy, including a man-made stream, and the house itself is unsurprisingly full of expensive tech.
The pools have underwater music systems, artwork that rotates, and microchips in pins for every guest to use to change the temperature and lighting in whichever room they're in.
George Clooney's house in Italy: $100 million
George Clooney's home in Laglio, Italy, is a personal favorite. Unlike the garish modernity of some of the other homes on this list, Clooney's home — dubbed Villa Oleandra — was constructed all the way back in the 1700s on the banks of Lake Como.
As such, it maintains all the charm of an old-fashioned European mansion. That, of course, does not mean he hasn't souped it up. It has all the amenities celebrities love, including an indoor gym and a pizza room.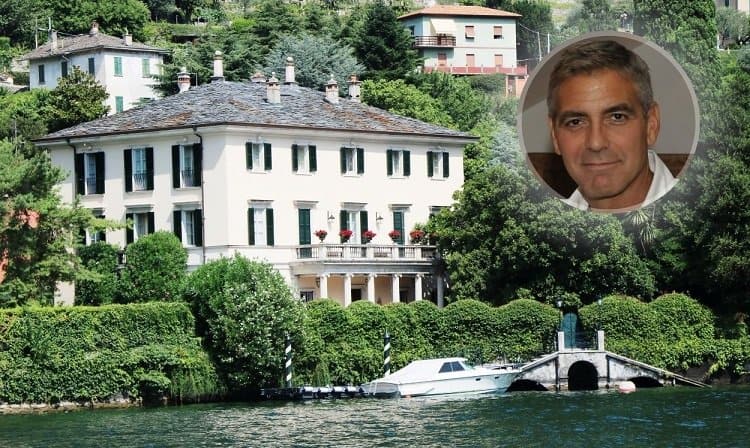 And if it looks somewhat familiar, that's because you've likely seen it before: Clooney's villa also served as filming set for various scenes of the movie Ocean's Twelve.
While this is one of the most expensive celebrity homes ever, it is not Clooney's only home. He has luxury homes around the world, and Villa Oleandra is simply the cherry on top.
Hugh Hefner's infamous Playboy Mansion: $100 million
Here's one home that doesn't need any introduction. With its iconic grotto and bunny-clad past, the Playboy Mansion is almost as famous as its previous celebrity owner, Playboy magazine founder Hugh Hefner.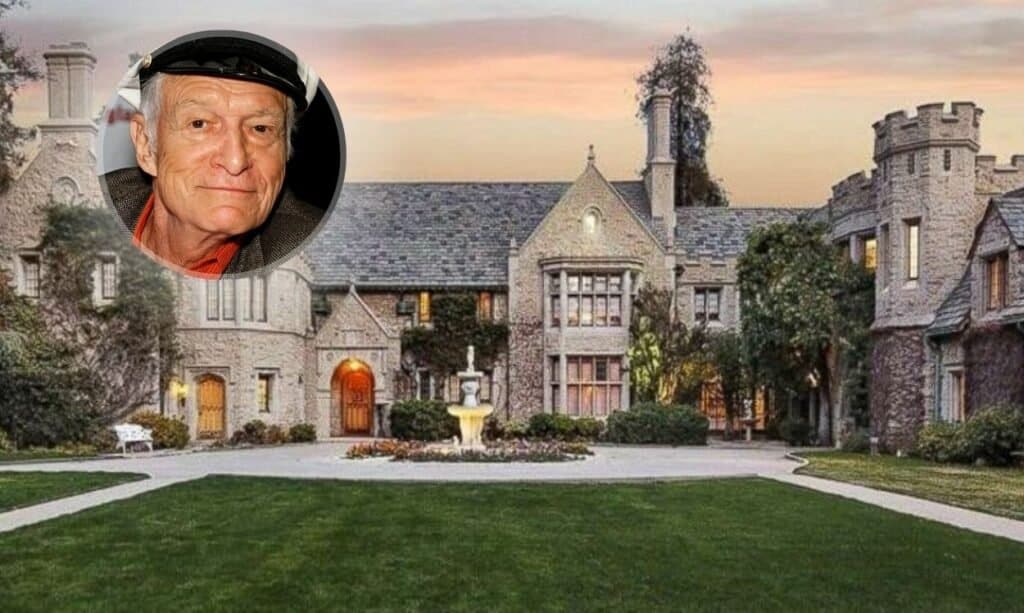 Though the provocative appeal of the Playboy Mansion may have died down over the years, and especially after Hefner's passing in 2017, it did manage to sweep one buyer off his feet: Daren Metropoulos, the owner of Hostess brands and former co-CEO of Pabst Brewing Co., paid a staggering $100 million for the property.
The 29-room house spreads across 21,987 square feet of living space, which housed Hefner and some of his favorite Bunnies, as well. The master bedroom actually takes up two floors, and was heavily renovated over the years. The west wing of the mansion was once home to the editorial offices of Playboy Magazine.
Last we heard, Metropoulos — who also owns the mansion next door — wanted to connect the two neighboring properties into one giant estate.
George Lucas' ranch: $100 million (or more)
No one quite knows how much George Lucas's Skywalker Ranch would sell for. He bought it all the way back in 1974, and has supposedly spent about $100 million renovating it since then.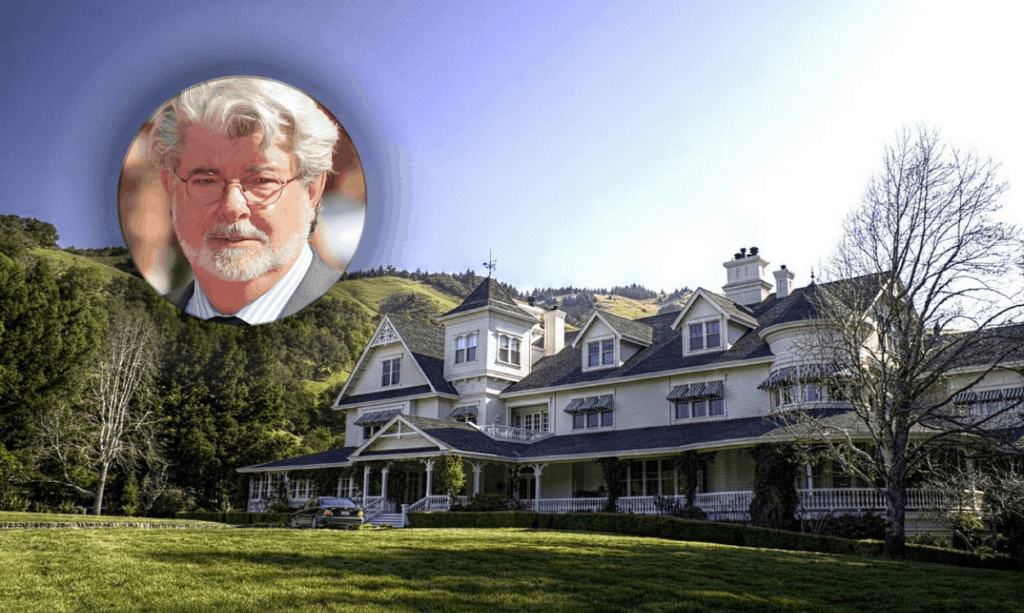 The 4,700-acre estate is in Marin County and, unless you get a personal invite, you're unlikely to ever know what it looks like inside. It is known to have vineyards and a massive garden, along with the familiar celebrity facilities like on-site theaters and a huge parking lot for his luxury cars.
It's also worth noting that this is the only property on our list which isn't inhabited by its famous owner. While it may be lined with idyllic Victorian-style houses, the estate is actually a 'working ranch' for filmmakers. It's also home to Skywalker Sound, which is the sound division of Lucasfilm.
Jay-Z and Beyoncé's mansion in Bel-Air: $88 million
Perhaps the definitive power couple of this generation, Jay-Z and Beyoncé need a home to match.
The 2-acre property they bought in Bel-Air, Los Angeles cost them $88 million. This was actually a sweet deal, with the initial asking price as high as $135 million! The home is split into six separate structures.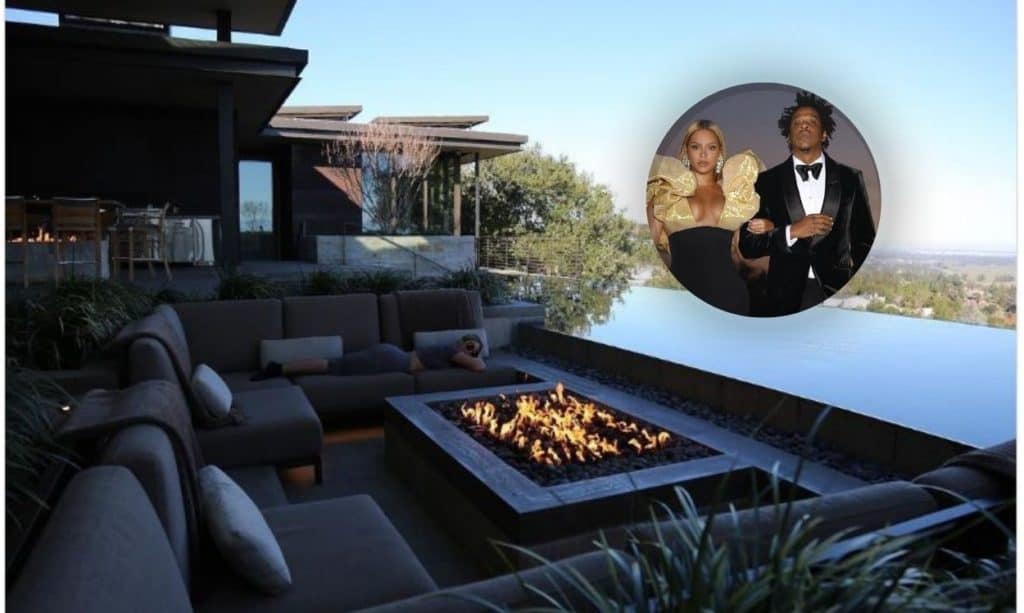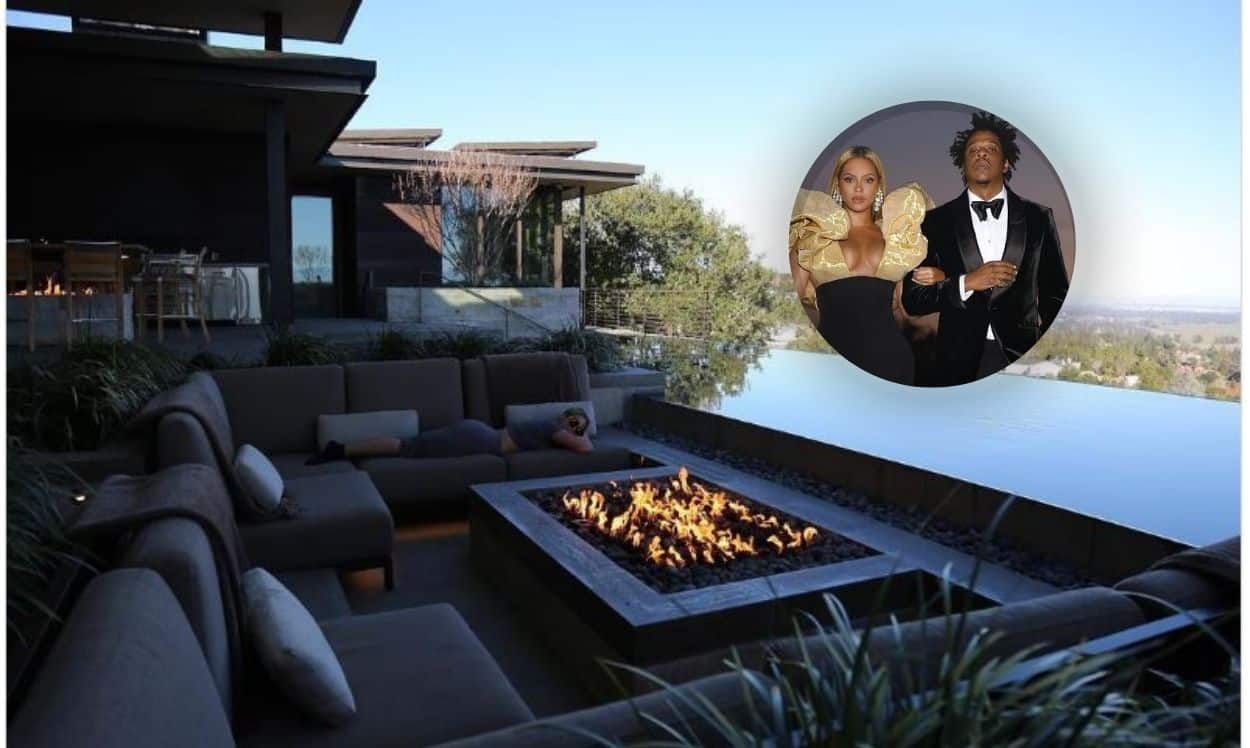 Across the structures, you can find 8 bedrooms and 11 bathrooms, as well as a so-called Smart House that has a helipad, spa and fitness center, and much more. Check out our full coverage of Jay-Z and Beyoncé's house here.
Oprah Winfrey's Montecito estate: $88 million
For the same price, Oprah Winfrey bought a 42-acre estate in Montecito, California. Her avocado grove alone is the same size as the Carters' entire property!
Of course, comparing based on size alone is unrealistic. Oprah's estate has space for stables and riding rings, a man-made fishing lake, pools, entertainment centers, a guest house, and much more.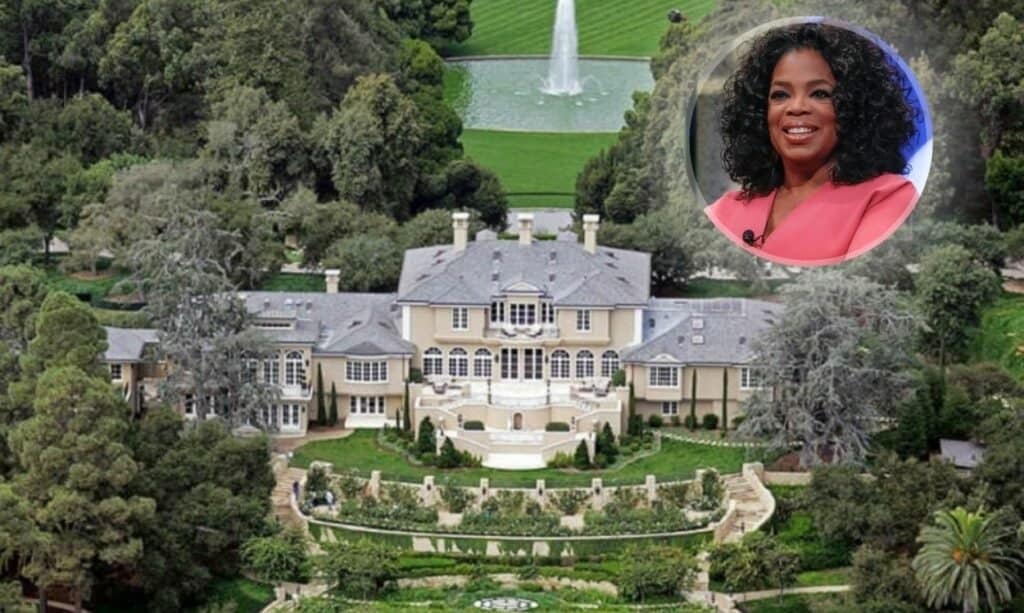 In fact, the property is so spectacular that Winfrey simply had to have it: As the story goes, Oprah was invited to a party at this dreamy estate back in 2001 and instantly fell in love with the 42-acre property, so she had to convince the owners to sell it to her. She's been calling it home ever since.
Sylvester Stallone's longtime Los Angeles home: $85 million
The action movie superstar — best known for his performances in Rocky and Rambo (and their many sequels) — first brought his home to market in January of 2021 with an ultra-ambitious asking price of $110 million.
He later took it down a notch, but still wants an impressive $85 million for his 21,000-square-foot Mediterranean-style spread in the upscale LA neighborhood of Beverly Park.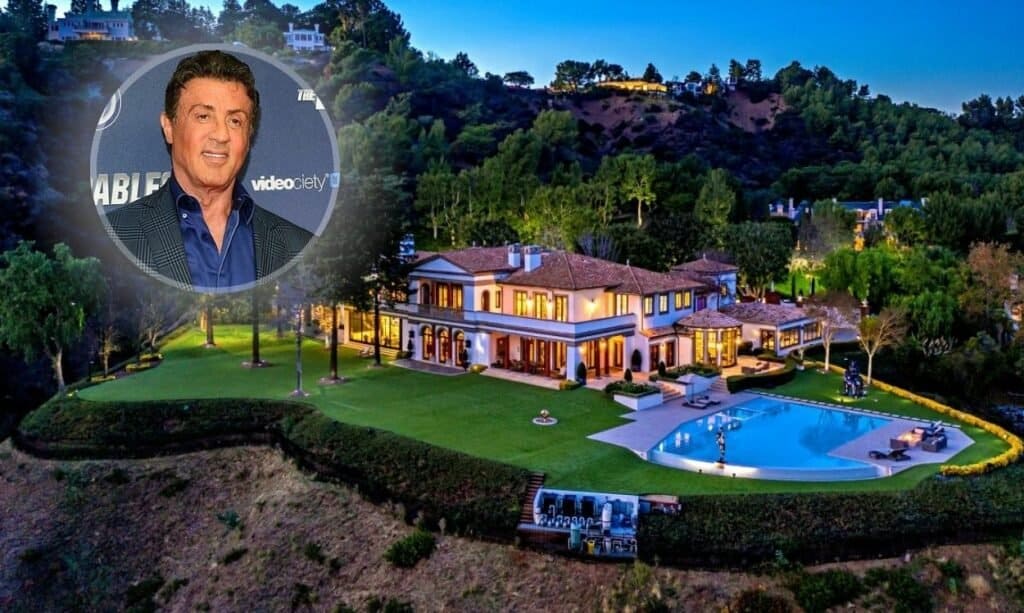 Peppered with movie memorabilia and Rocky-inspired artworks and sculptures that pay homage to the actor's prolific career, Sly's house sits on 3.5 acres of land and has 8 bedrooms, 9 full baths, and 3 half bathrooms.
The lavish compound also features a two-story guesthouse designed by acclaimed architect Richard Landry.
The Weeknd's mansion in Bel-Air: $70 million
R&B artist The Weeknd — by his real name, Abel Tesfaye — held headlines in 2021 with his $70 million purchase of a massive Bel-Air mansion. The property wasn't even for sale, but that didn't stop him.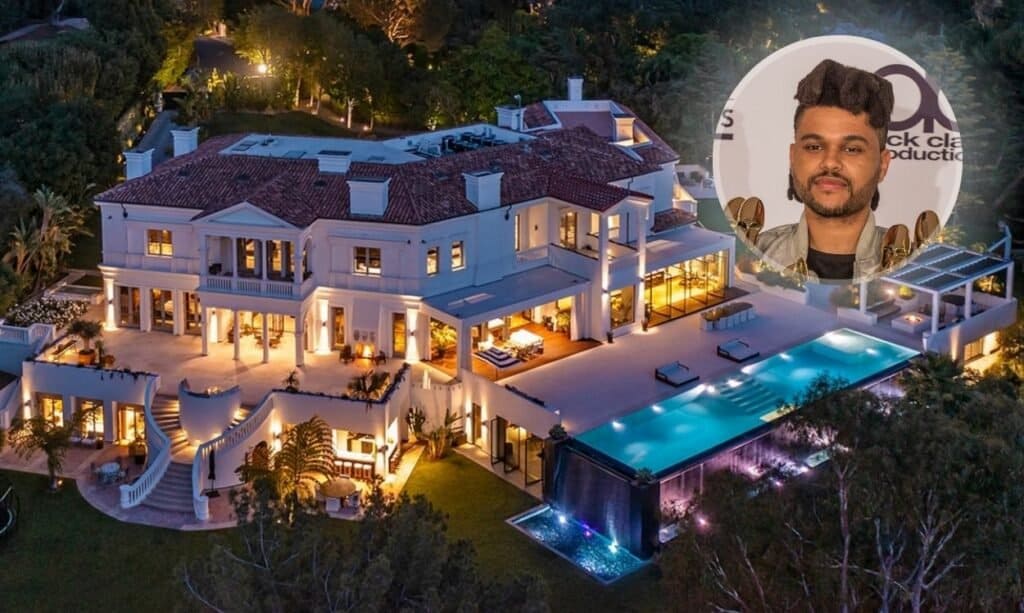 The singer's striking new home comes with 9 bedrooms, a formal living room, an ultra-large kitchen with two marble waterfall-edged islands, with all the living spaces being surrounded by floor-to-ceiling glass windows.
When it comes to amenities, there is no shortage of luxurious facilities inside this celebrity pad. There is a spa, a Turkish-inspired hammam, an indoor pool, an outdoor infinity pool with waterfalls, an indoor movie theater, a gym, a tennis court, and of course, a music studio.
---
Know of an expensive celebrity home that didn't make our list? Send us a quick note at hello@fancypantshomes.com and we'll quickly add it to our article.
More celebrity homes
Mark Cuban's Million-Dollar-Mansions are the Definition of Luxury Living
The Story of the Opulent $120 Million Manor that Aaron Spelling Built in Holmby Hills
What Happened to Michael Jackson's Neverland Ranch? A History of the Iconic House
Spotlight: The Razor House — Alicia Keys and Swizz Beatz' Crazy Mansion