Vanessa and Nick Lachey are relationship goals.
They started dating in 2006, when Vanessa played the woman who was ripping Nick's heart out in his video for What's Left of Me, which was arguably the 98 Degrees singer's biggest solo hit.
But the break-up ballad was by no means prophetic, as the two have been together ever since, with their enduring love and commitment to each other standing out among the more common short-lived Hollywood romances.
The couple has recently celebrated their 10-year wedding anniversary (in a Hawaii ceremony, no less) and share three adorable children together. Add to that: they're now co-hosting a popular Netflix show centered on finding love sight unseen called Love is Blind.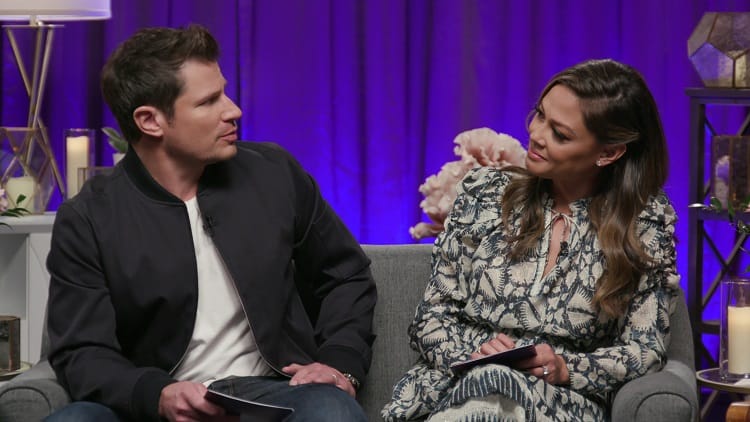 But we're not here to swoon over their romance.
We'd much rather focus on where the romance bloomed, more specifically the couple's former house in the San Fernando Valley — which is now on the market asking $5,995,000.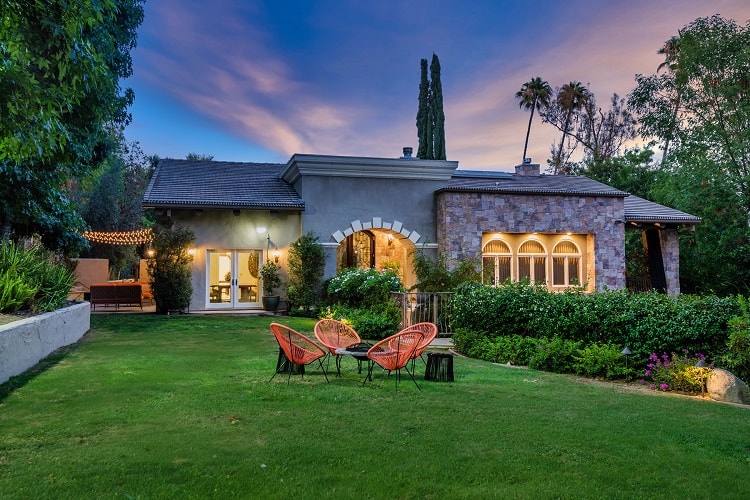 Vanessa and Nick moved into the home back in 2011, around the time they got married, then parted ways with the 6-bedroom spread in 2016.
Back then, the property sold for full ask in less than two months, and the current owners must have taken note of that, since they're now working with the same agent that sold it on behalf of the Lacheys, The Agency founder Mauricio Umansky. Umansky put together a stellar team to market the listing, which includes Farrah Brittany and Craig Knizek.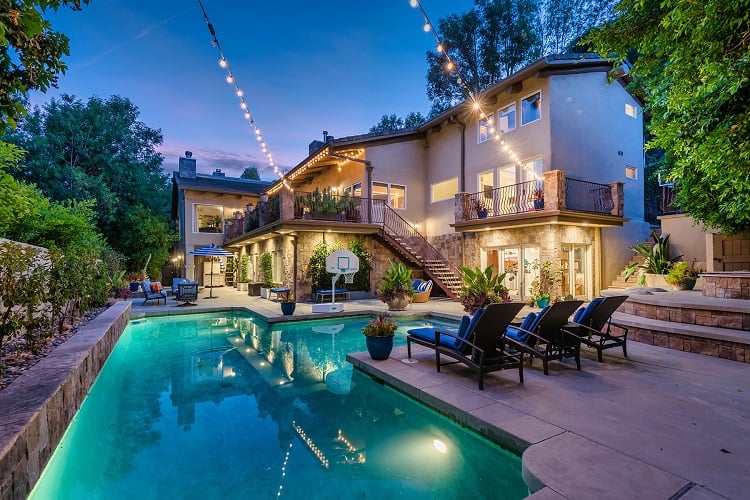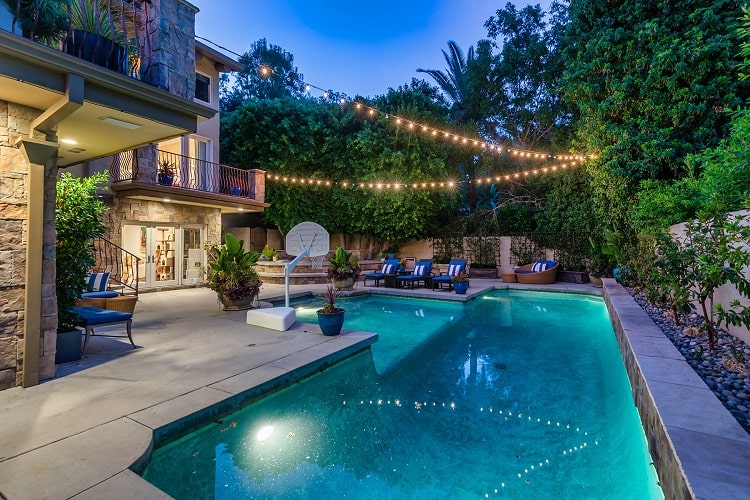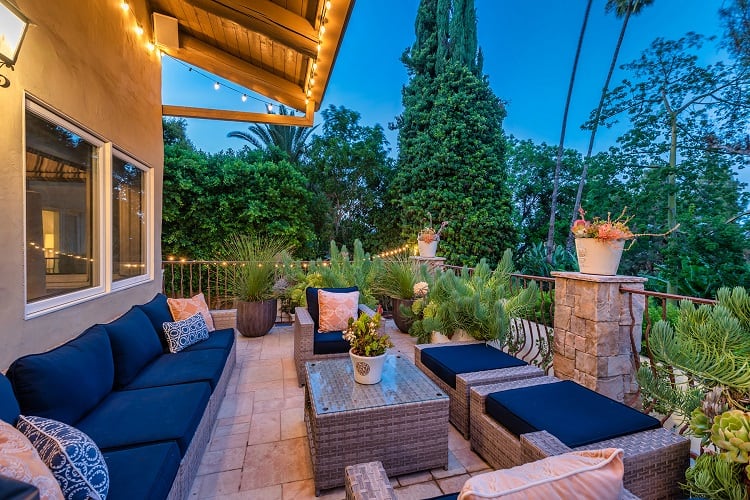 The extra private suburban home is tucked away on a quiet cul-de-sac in the family-friendly Encino area, in the San Fernando Valley in Los Angeles.
It has 6 bedrooms, 8 baths, soaring high-beamed ceilings, and open living areas bathed in natural light. The house has plenty of spaces to entertain family and friends, starting with the large scale living room anchored by a stately limestone fireplace and surrounded by walls of windows.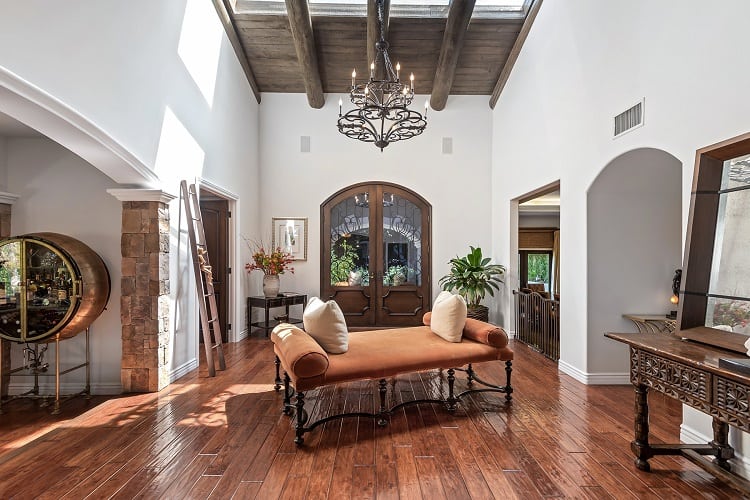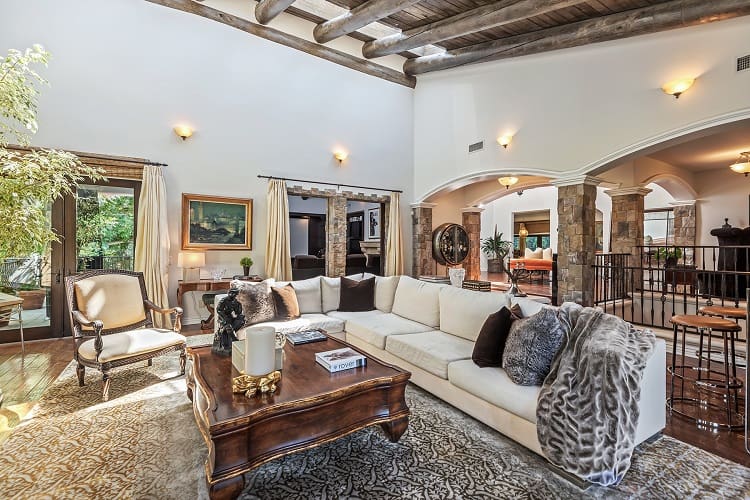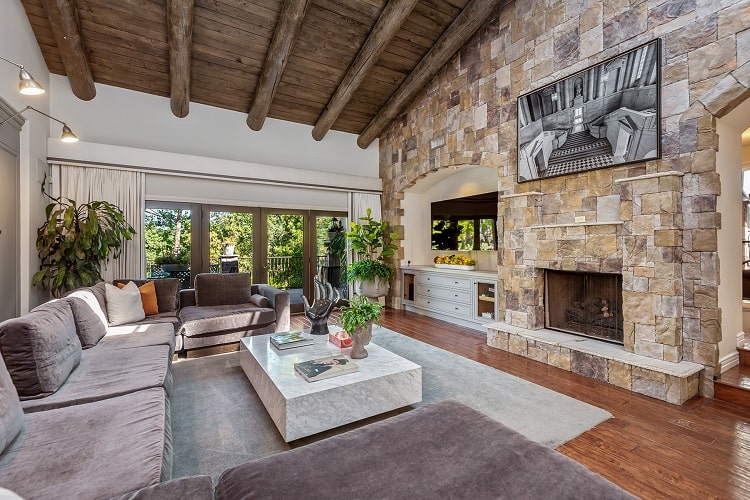 The massive open kitchen is perfect for bigger families and has a large center island with bar seating, and a long breakfast table with a TV. It's also not the only kitchen you'll find in this home, as there's a separate butler's kitchen that might come extra handy when throwing large get-togethers.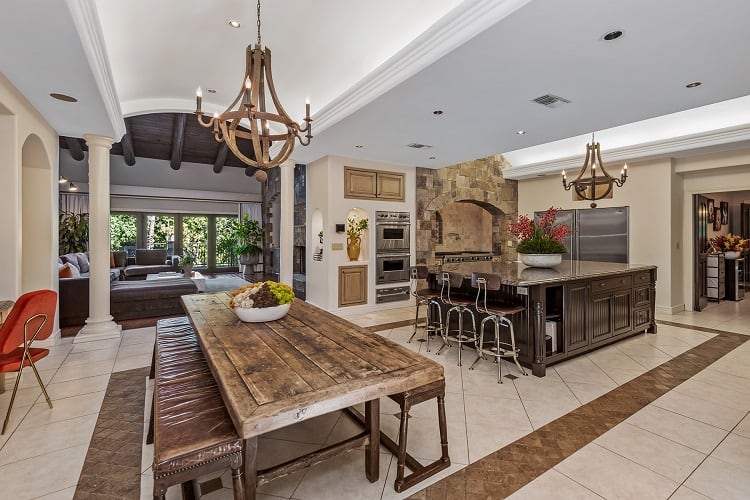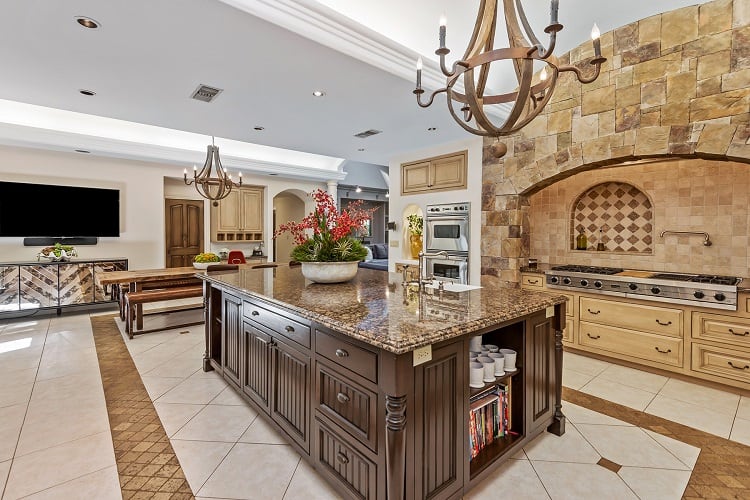 According to the listing, the main level has three en-suite bedrooms, each prettier than the next, with the primary suite being set on a lower level.
The primary suite comes with spacious walk-in closet spaces that have "a bespoke retail boutique feel", a relaxing spa-like bathroom, and an adjacent room which can easily serve as a home gym or additional home office.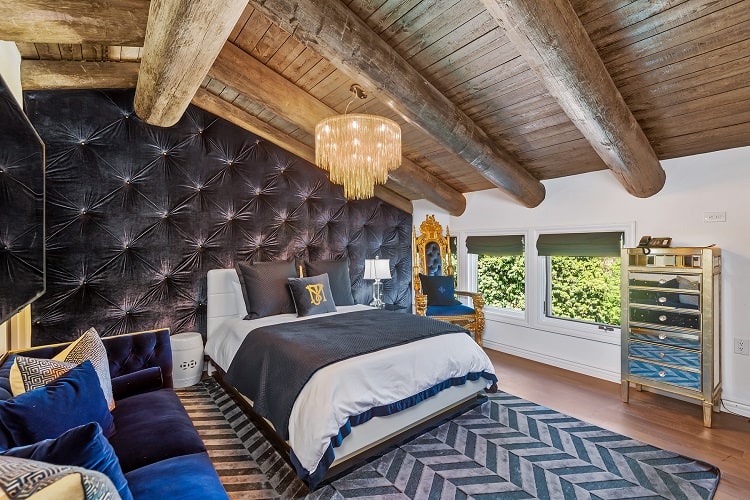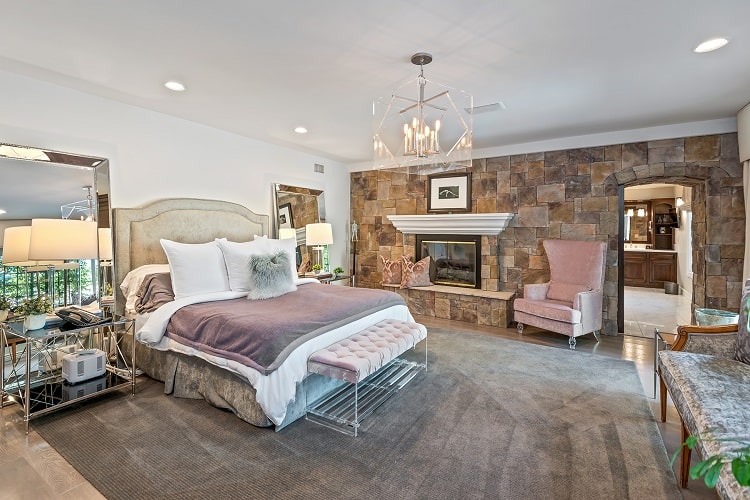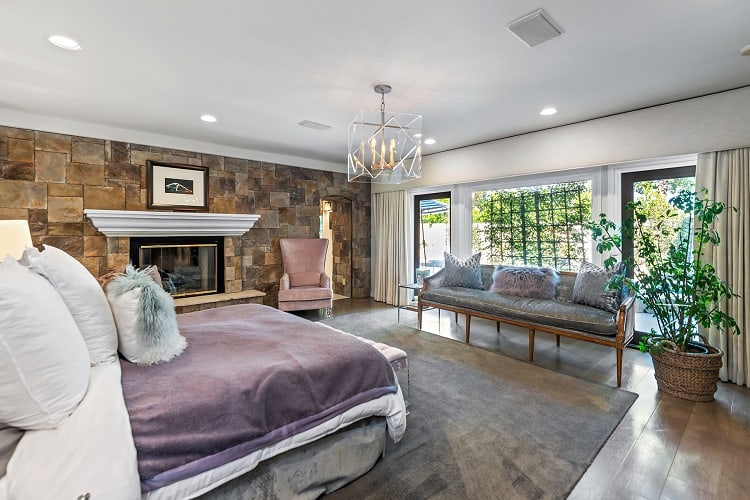 There's also a formal dining room that opens to a charming patio with a sparkling fountain and twinkling café lights, a bar, several covered patios, a 12-seat movie theater, and a pool.
The home still retains one major element from the celebrity couple's time here. And that's the outdoor basketball court, which Nick had personalized to pay tribute to his beloved hometown team, the Cincinnati Bearcats.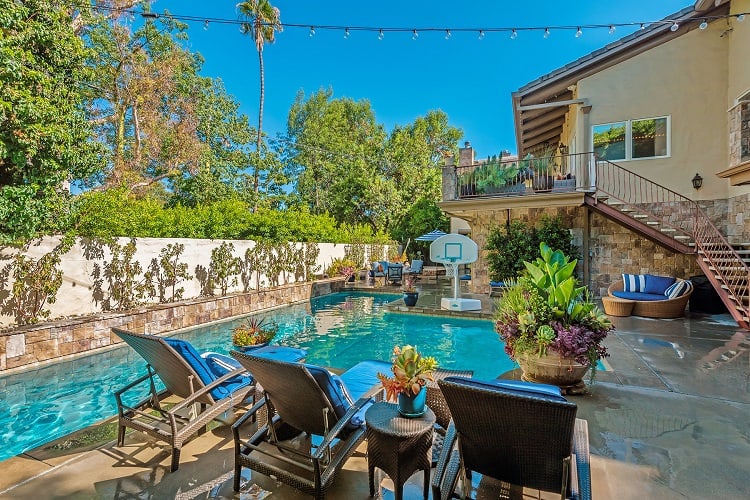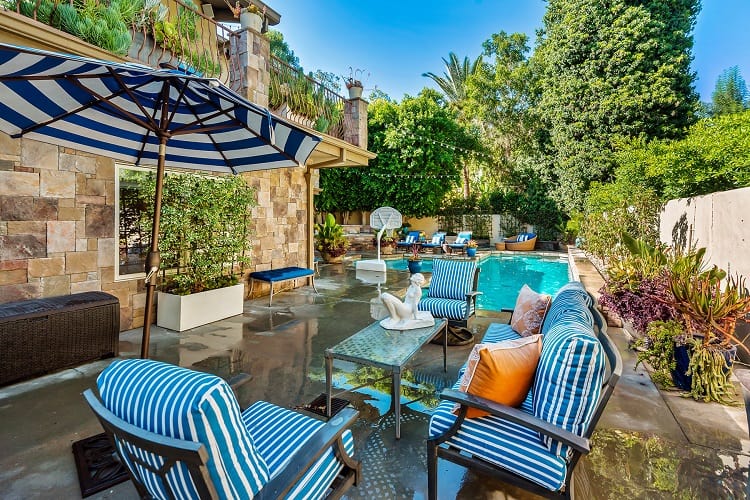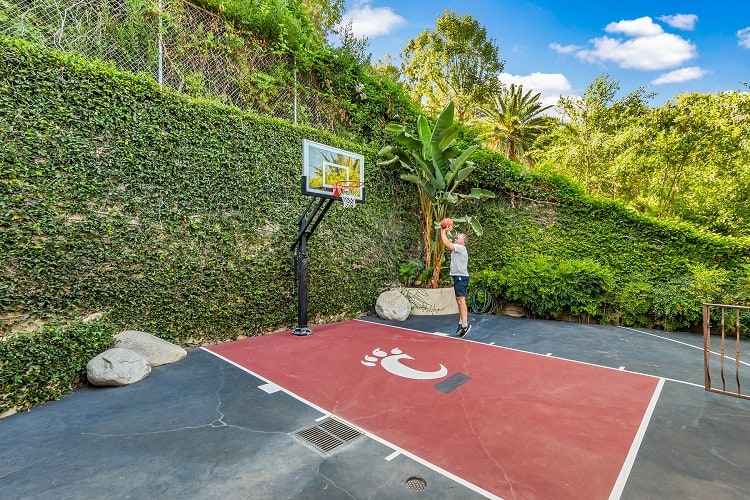 More celebrity homes
Everything We Know About Adam Levine's House in Los Angeles
Dwayne 'The Rock' Johnson's New $27.8M Mansion Is a Piece of Real Estate Heaven
Tommy Lee Pays $4.15 Million for a Japanese-Inspired Sanctuary Home
Zendaya Owns a $4 Million Home Fit for a Disney Princess