Legendary hitmaker Paul Anka has been making moves on Cali's real estate scene as of late, placing his remarkable Thousand Oaks mansion on sale for $10 million.
This magnificent residence has served as the singer's primary home for an impressive 16-year span. Located behind the guarded gates of the exclusive Sherwood Country Club, the French-inspired mansion boasts classical elegance and stunning views.
"The Sherwood lifestyle is the epitome of luxury coupled with the natural beauty of the surrounding lake and majestic Santa Monica Mountains," says Team Nicki La Porta and Karen Crystal at Compass, acting as the official reps for the property alongside Mary Ann Scott of Beverly and Company, LLC.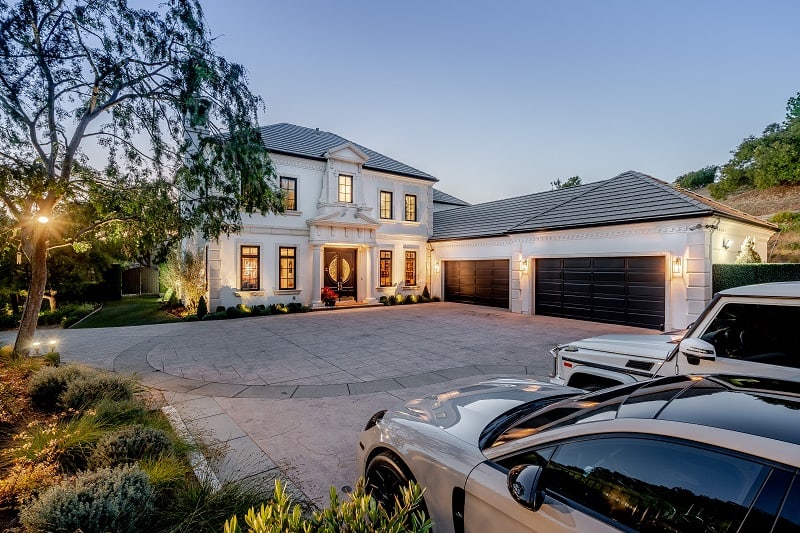 Known for hits like Put Your Head On My Shoulder, Diana, and My Way, Anka is considered one of the greatest songwriters of our time. The 82-year-old Canadian icon has over 900 songs to his credit and is now worth over $80 million.
How Paul Anka wrote 'My Way'
Even if you're not familiar with Anka's work, you're bound to have heard his music — and if not, you've certainly heard at least one of the songs he penned.
His most iconic work, My Way, was written after dinner with the great Frank Sinatra, who told him about his plans to quit showbiz.
Surprised by the news of his longtime friend, Anka was inspired to put pen to paper. He played with the melody of the French ballad Comme D'habitude, added lyrics, and turned it into one of the most iconic songs in history. He finished the song in just five hours.
"I thought, 'What would Frank do with this melody, if he were a writer?'" Anka shared with The Smith Center. "And all of a sudden, it just came to me: 'And now the end is near. I face the final curtain.'"
Before Anka lived in Los Angeles, he was a longtime resident of Las Vegas, where he also headlined for many years. His Vegas home measured 5,000 square feet and sat on one acre of land that overlooked the Tropicana Country Club golf course.
His Thousand Oaks home is the epitome of luxury living
Anka reportedly owns multiple homes in California, with his Thousand Oaks mansion being one of the more impressive ones. He bought the property in 2007 for $3.9 million and spent a huge amount to customize it to his liking.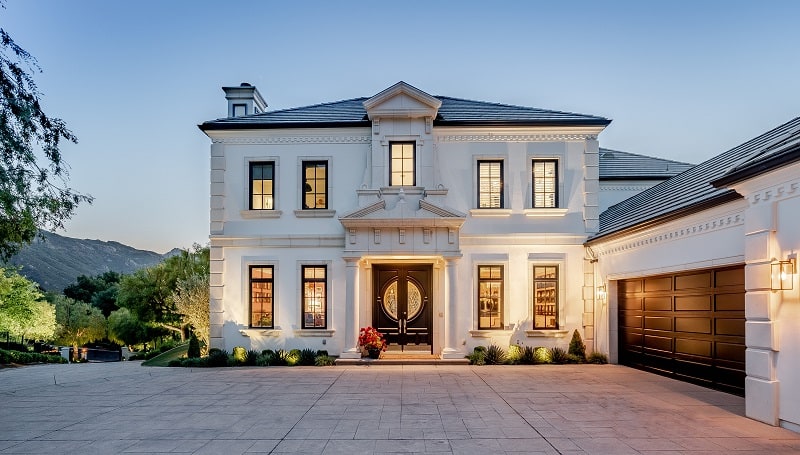 Per the listing, the estate is situated on "one of Sherwood's largest privately gated lots", spanning nearly six acres, offering privacy for its owner.
The 7,791-square-foot mansion has four ensuite bedrooms, six bathrooms, and a semi-open layout with luxurious stone floors, high ceilings, and designer light fixtures.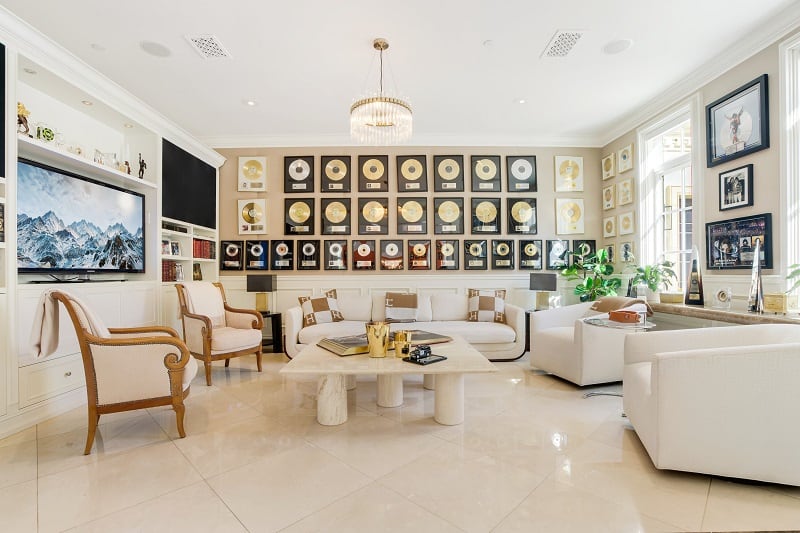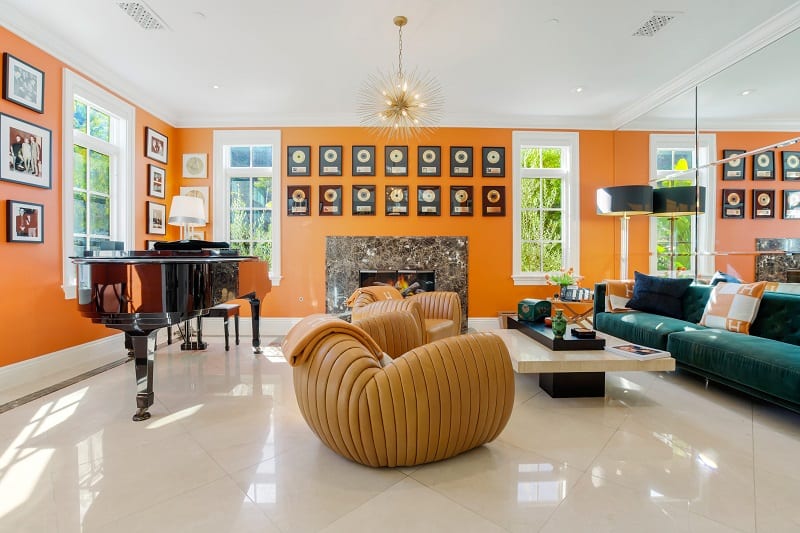 The newly updated chef's kitchen has a massive center island, a spacious pantry, and a breakfast nook. The dining and family rooms have fully collapsible doors, offering unobstructed views and seamless access to spacious patios for dining and relaxing poolside.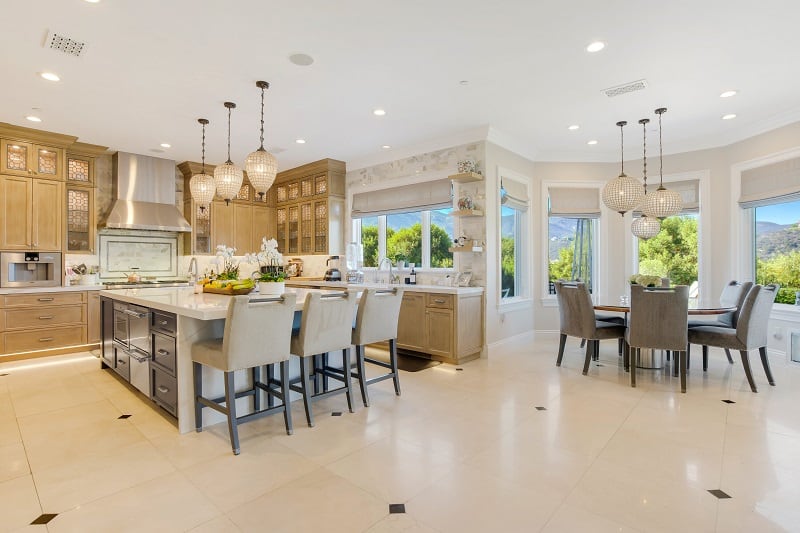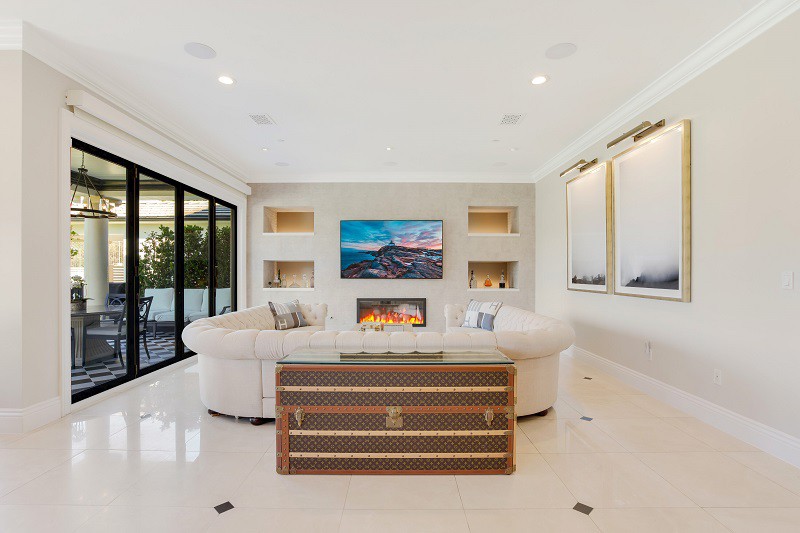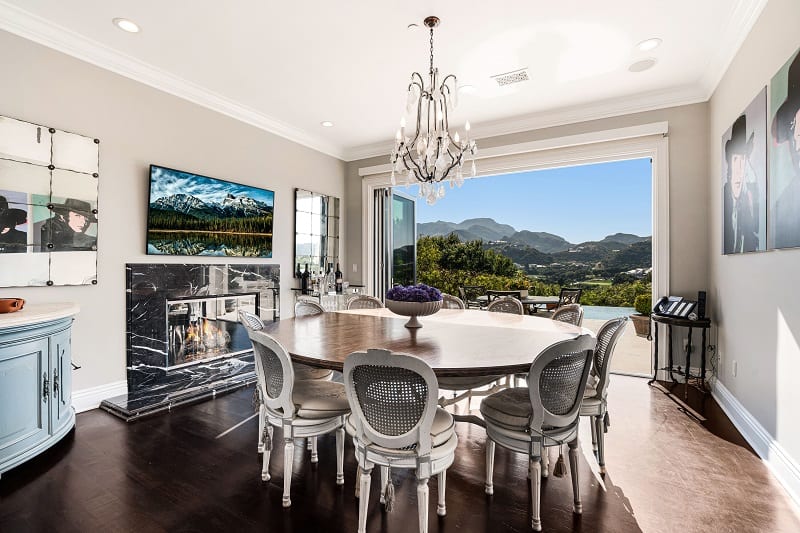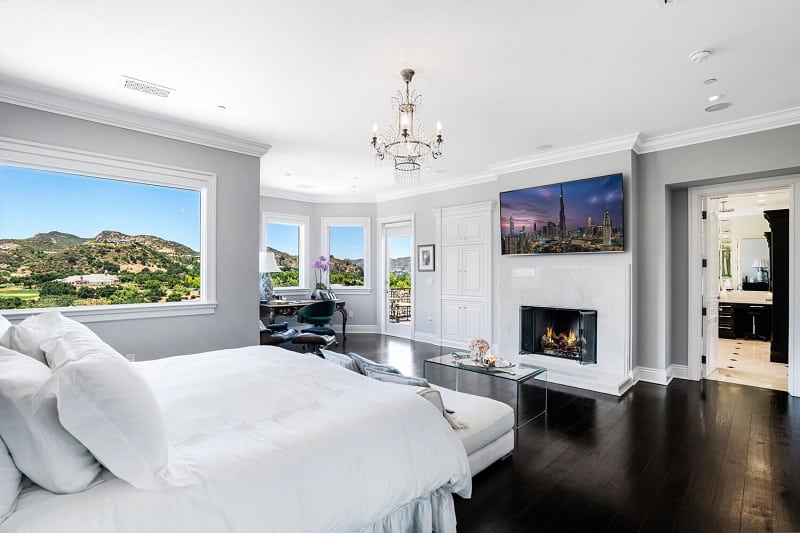 Outside, there's a dreamy backyard with an infinity pool, an air-conditioned glass gym, and several lounging areas. Other amenities include a billiards room, a wine cellar, and of course, a state-of-the-art recording studio.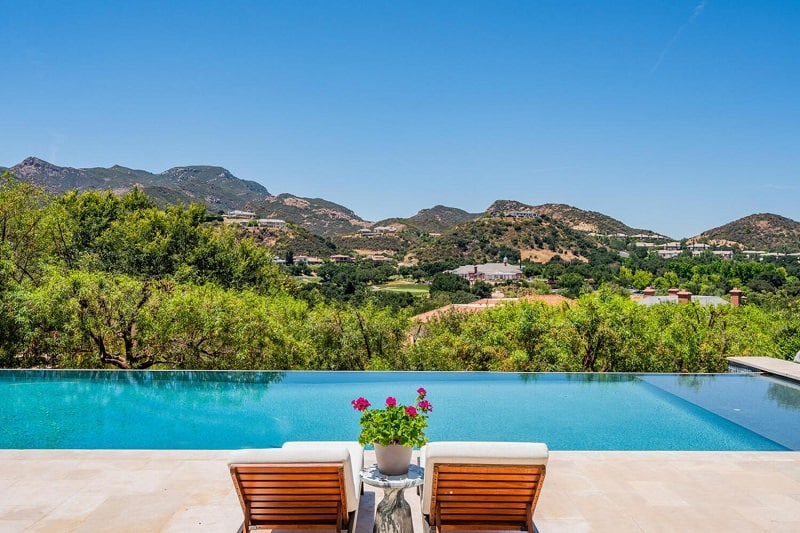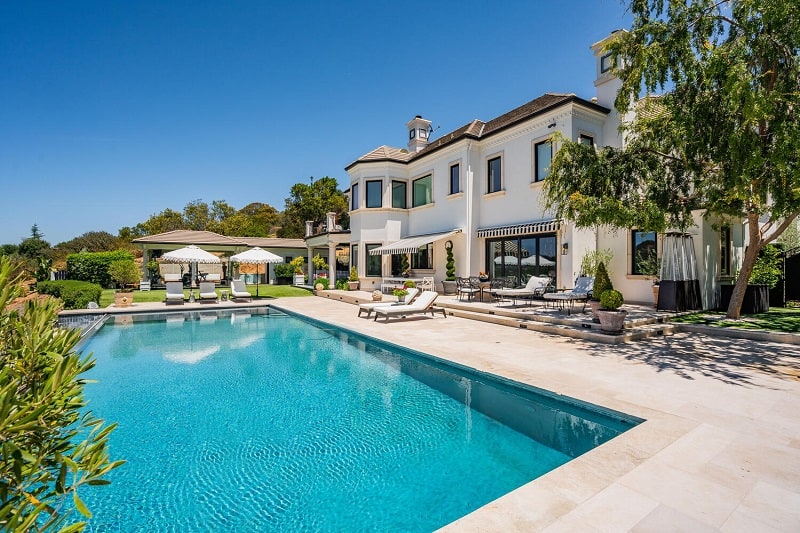 This exquisite estate will easily captivate potential buyers with its elegant details and scenic views. Whether it's the French-inspired architecture, the lush greenery, or the sheer prestige of Sherwood, this mansion is the pinnacle of luxury living, making it a coveted piece of real estate.
And if that's not enough to satisfy the pickiest buyers, maybe some A-list neighbors will do the trick. Paul Anka's house sits in the coveted Sherwood Country Club, whose past members include stars like Sean Connery, Kenny G, Mel Gibson, Caitlyn Jenner, Jack Nicholson, and Joe Pesci, to name just a few.
But the star power isn't limited to the country club itself, with many celebrities choosing to put down roots in the Ventura County city of Thousand Oaks.
Britney Spears has lived here for quite some time, as has action movie star Sylvester Stallone, Motley Crue bassist Nikki Sixx, and Beverly Hills, 90210 alum Tori Spelling. Anka's fellow Canadian, Wayne Gretzky also owned a house in the Sherwood Country Club.
More stories
Tour Frank Sinatra's famous Byrdview Estate, where he entertained his Rat Pack friends
What happened to Michael Jackson's house, Neverland Ranch?
Bob Hope's house in Palm Springs, an architectural masterpiece