Since Robert Kiyosaki's book, Rich Dad, Poor Dad was first released in 1997, it has become a financial bible to people worldwide.
Readers claim that the #1 New York Times bestseller has transformed their vision of money, changed their perception of wealth, and helped them realize their dreams of achieving financial freedom.
For the uninitiated, the book is all about the importance of financial literacy,  building wealth through assets, starting businesses, and investing in real estate.
Speaking of investing in real estate, it seems like the financial guru has decided that it's time to sell his stunning oceanfront home in Diamond Head on the Gold Coast of Oahu.
Kiyosaki had shelled out $2.75 million for the home back when he bought it and started by listing it for $9.8 million. He has now reduced the asking price to $7.35 million, according to public records.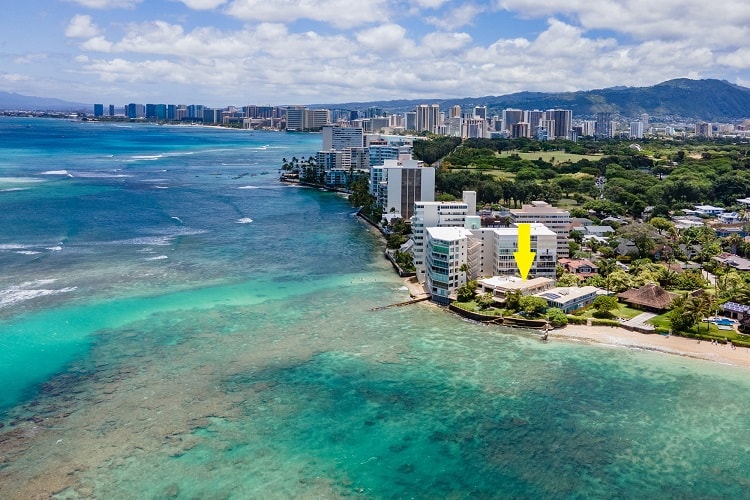 A quick look at Robert Kiyosaki's house in Oahu, on the market for $7.35M
The house itself sits at the edge of the ocean and has mesmerizing views of the azure waters.
Spanning 3,488 square feet, the property consists of four bedrooms and four bathrooms.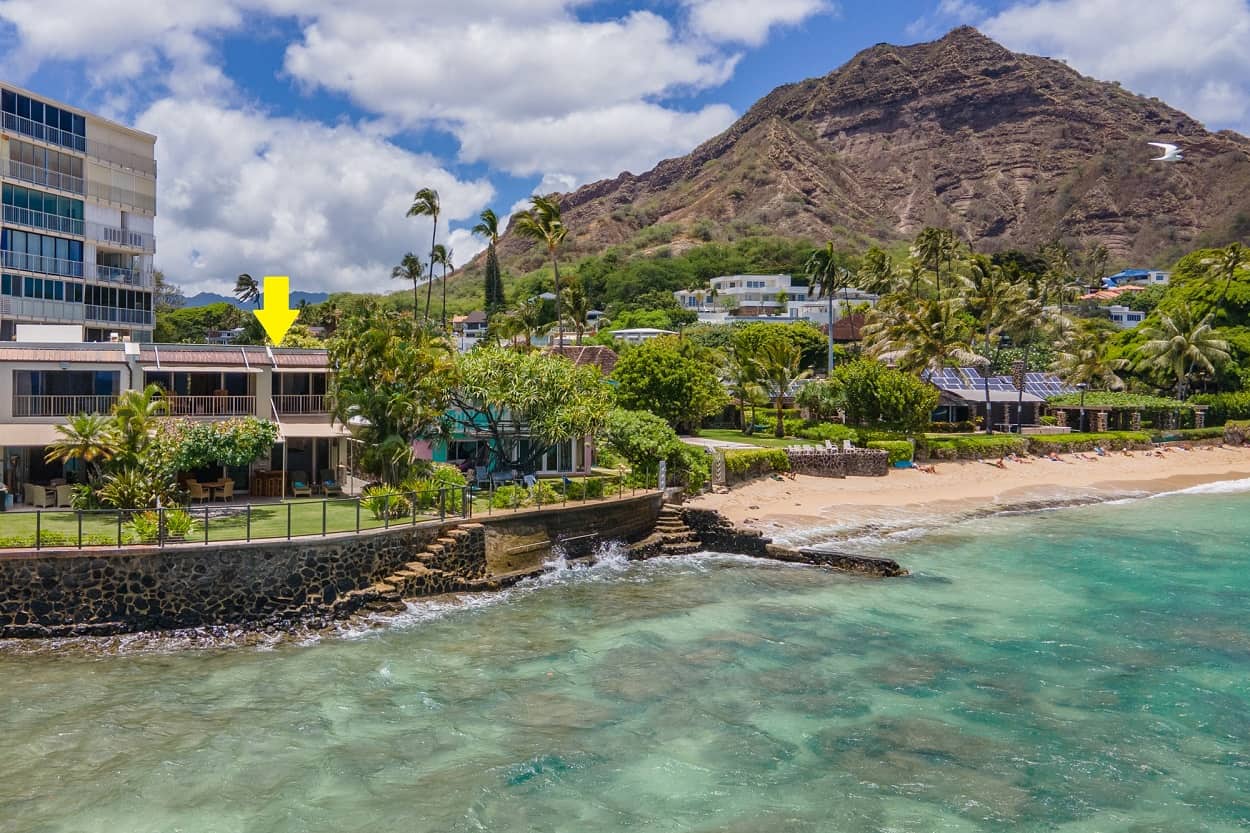 The luxury home has been remodeled to feature Merbau hardwood and Travertine floors. You will also find built-in custom cabinets and tongue and groove ceilings.
The space in the kitchen is ample and includes a stainless steel backsplash, cross-cut Limestone countertops, Italian Rosewood cabinets, Prima Birds-Eye and Zebra wood quartered veneer, and a wet bar. There are also four split AC systems to stay cool on those warm summer days.
The open concept living floor plan makes entertaining guests a breeze (both figuratively and literally thanks to the ocean).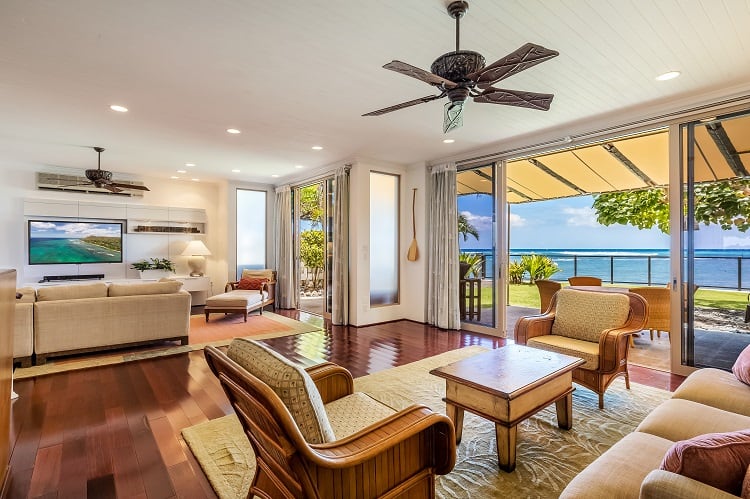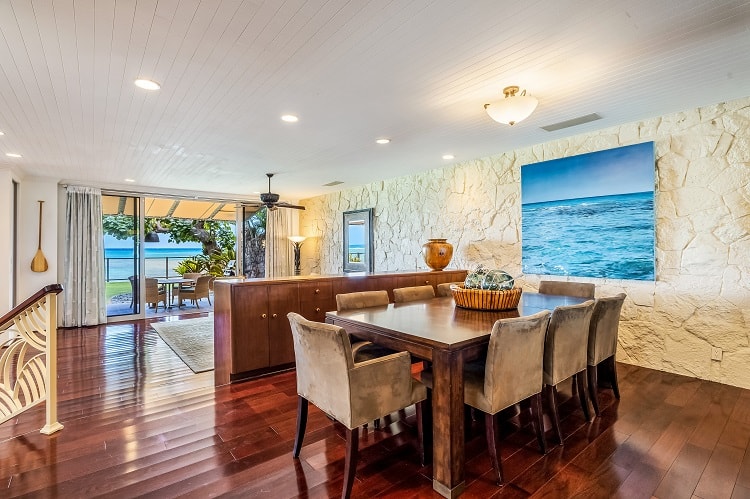 Whether it's about going surfing from your own backyard, riding around Kapiolani Park, or spending a day at the Honolulu Zoo, Waikiki, and the Aquarium, this house will let you do it all.
The best part is that at the end of the day, you can relax in the Jacuzzi with a refreshing drink and enjoy views that are to-die-for.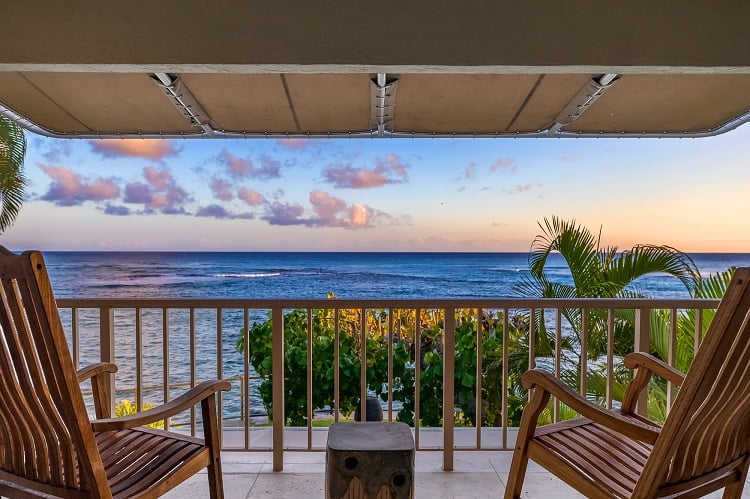 The house is represented by Reine Ah Moo and Shannon K. Smith of Berkshire Hathaway HomeServices Hawai'i Realty. 
More stories you might like
Where Does Warren Buffett Live? The Modest Home of the World's Tenth Wealthiest Person
Grant Cardone's Houses: A $40M 'Castle on the Sand' and a Wildly Colorful Main Residence in Florida
Joe Rogan's Real Estate Experience: Living a Luxurious Lake Life in Austin, Texas
Where Elon Musk Lives Since Declaring He "Will Own No House"