---
I know. You were expecting Robert Downey Jr.'s home to be a massive, futuristic mansion similar to that of his iconic character Tony Stark.
But it turns out that the lovable actor is far more similar to us, regular humans, than to the eccentric billionaire philanthropist/playboy we're used to seeing him as.
Robert Downey Jr. and his lovely wife, Susan, opened their doors to the Architectural Digest crew, which gave us a peak into the home life of Iron Man himself. And guess what? It's neither futuristic, nor eccentric, but rather as cozy and charming as any family home you simply love stepping into.
But you don't have to take my word for it! Watch the full video here:
Robert Downey Jr.'s house in the Hamptons, overlooking the church spire
Robert Downey Jr. and his wife, producer Susan Downey live in a late-19th century windmill folly, originally built as a playhouse and later transformed into a full-fledged residence.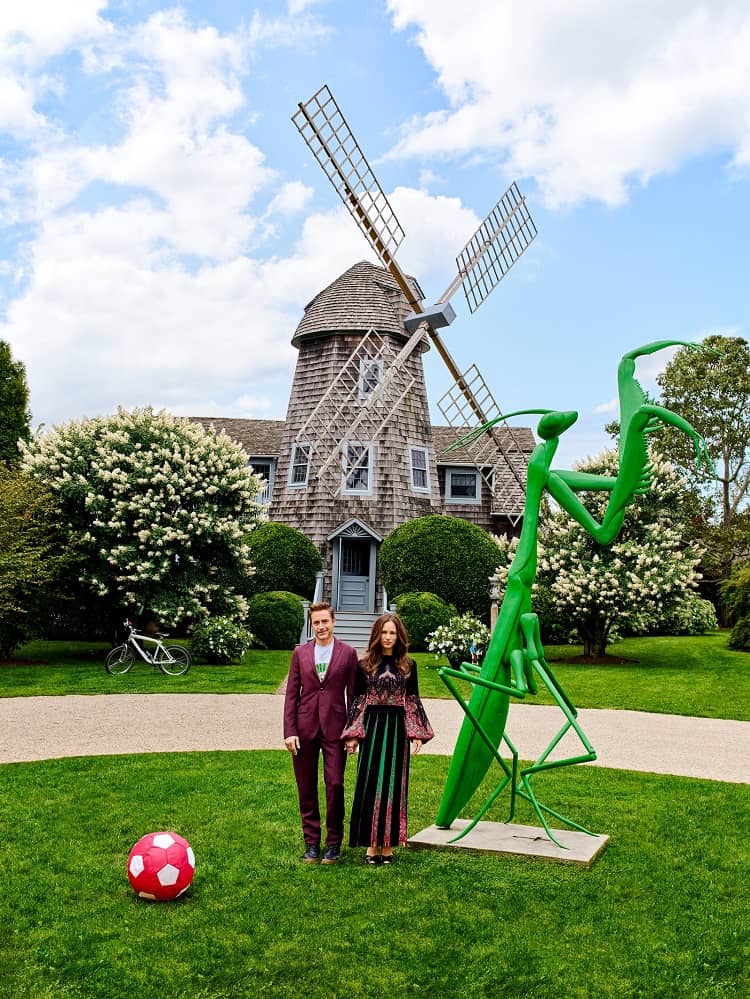 The magical home is set in the Hamptons, within minutes of East Hampton — though the address is never disclosed.
One key clue to the location (if you feel like scouting the area hoping to get a glimpse of the actor) is the home's proximity to a lovely church. In fact, RDJ points out that the location of the home was chosen in such a way that you can see the church spire.
---
Robert Downey Jr.'s favorite things around the house
Well, here's where things start to run more in the direction of the RDJ we know and love: the quirky things he cares about most.
Before even stepping into the house, both Robert and Susan point out what appears to be a Halloween decor piece — a little Frankenstein monster windmill that faithfully guards their front lawn. According to the couple, it was the very first piece of decor they added to the home and they couldn't bring themselves to take it down.
The first piece of art Downey showcases as soon as we enter his home is a little art project he made for Christmas — that he thoroughly enjoys to look at (but I'll leave it to him to say when he does the 'enjoying').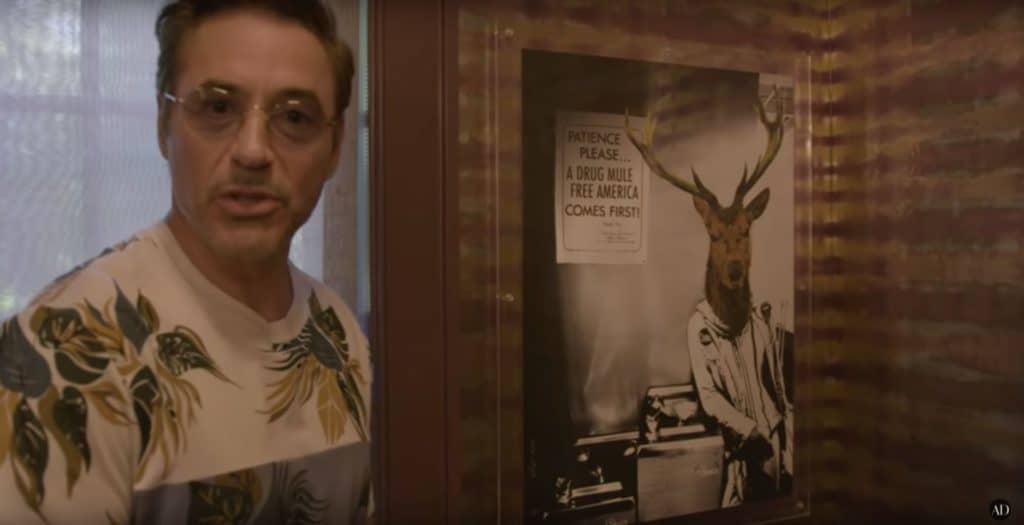 Just like every other good ol' fashioned man, the actor loves his couch. However, not the big one in the living room where they welcome guests, but the one where he can watch the American Heroes Network all day long.
Curious about his favorite kitchen spot? It's really not that hard to guess. After a good meal, his kitchen corner bench appears to be the perfect place to take a nap every now and then.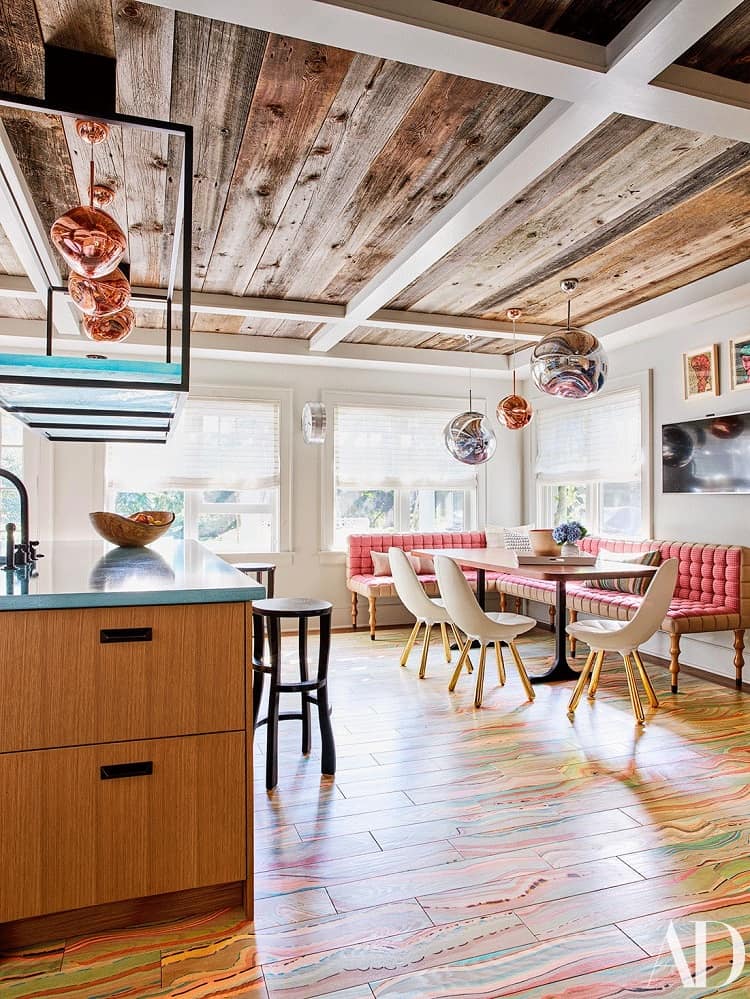 And yes, the entire house is peppered with signs reminding its residents — Robert, Susan, and their two adorable children — to "not let the cats out." If you take the time to watch the Architectural Digest video, you will also get a chance to meet RDJ's two adorable cats.
---
Decor choices — from spotless design to glowing heads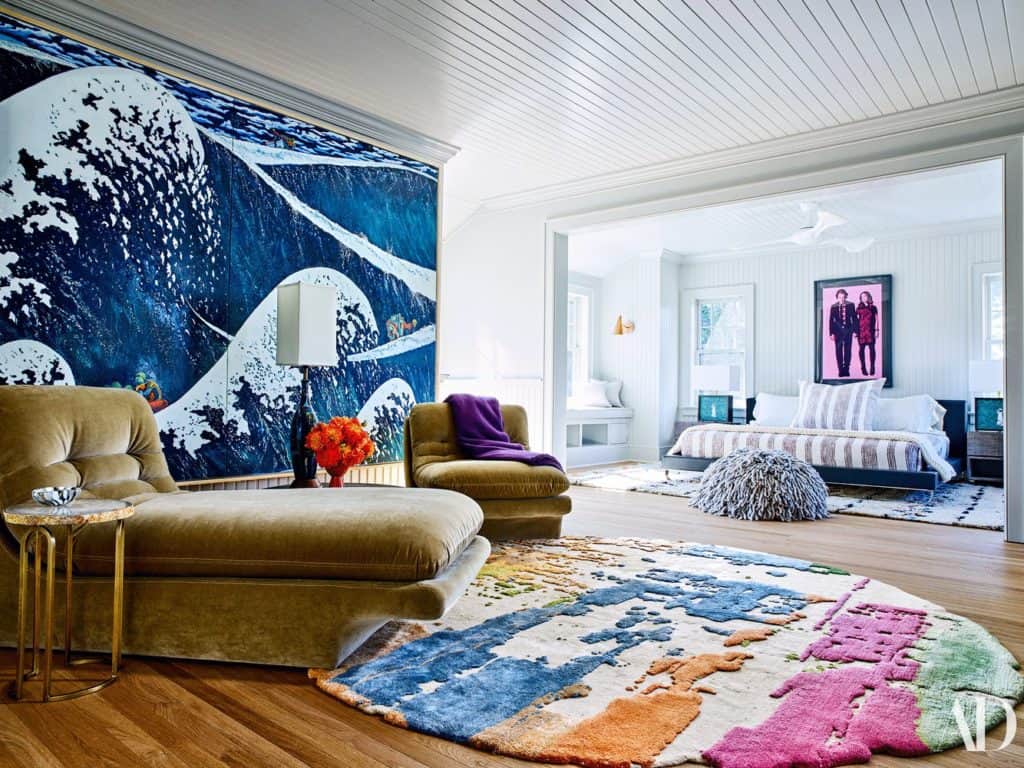 While designer Joe Nahem and the team at New York City–based Fox-Nahem Associates have rightful claim to the decor choices made when furnishing the place, there are a few rather Tony Stark-ish additions.
The one that stands out the most: a glowing transparent figure of Robert Downey Jr.'s head (and yes, it actually lights up.) Or, in his own words, a miniature "Greek god."
"We didn't set out to do something conspicuously wacky. We just enjoy a bit of whimsy and fun. And we definitely don't like boring," Robert tells AD.
The living room is placed just beyond the octagonal entry foyer at the base of the windmill and it's the space they've spent the most time redecorating. Instead of going with a wall-sized TV to complete the decor, the Downeys chose to give their guests something more interesting to stare at — a massive wraparound fireplace wall made by ceramic artist Peter Lane.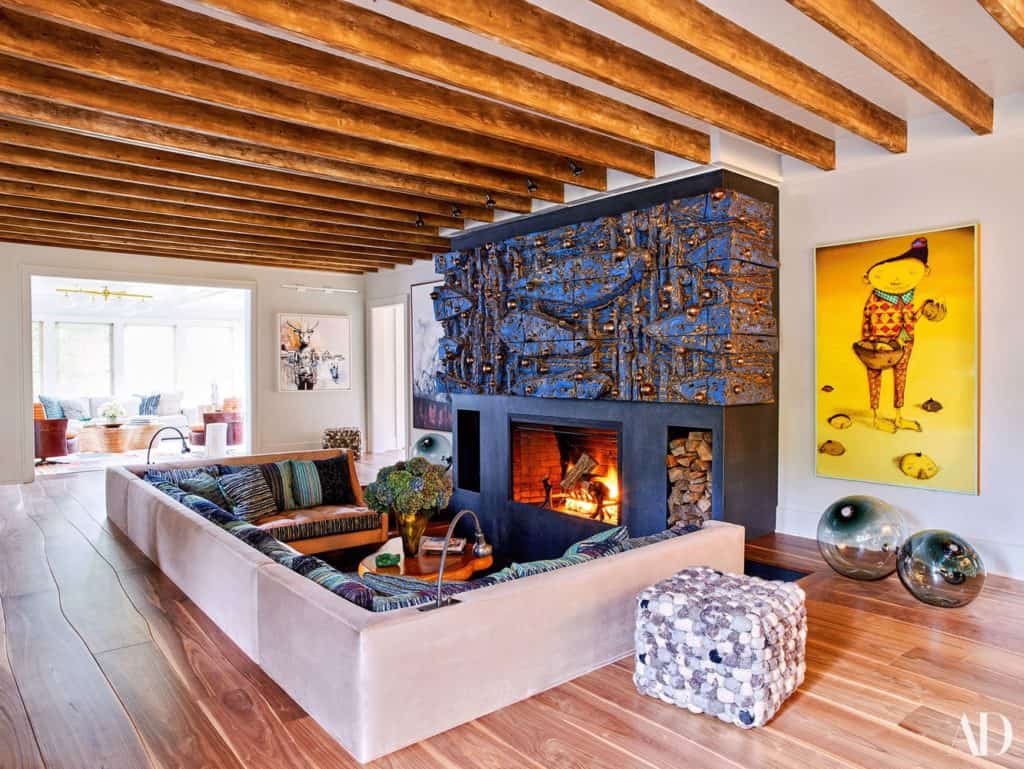 Overall, the interior design details were carefully chosen so that they meet the family's needs and taste. The result was a perfect blend between Robert's playful spirit, Susan's interest for functionality and efficiency, and their designer's creativeness.
From pedigreed pieces to discreet luxuries, the place exudes modern elegance just as it should.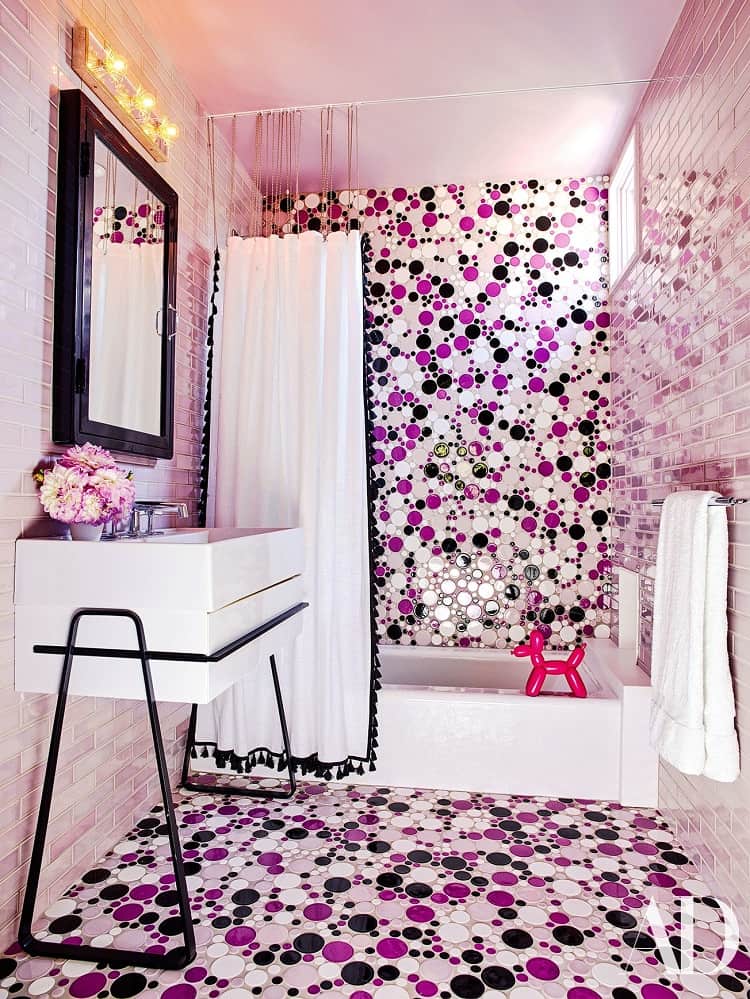 Relatability factors
I'll admit, I'm always surprised to step into the homes of celebrities and find how easy it is to relate to their lives through the intimacy of the homes they create for themselves. And I wouldn't have expected RDJ's home to have so many relatable elements. Some that stand out:
a "Why is everything stuffed here?" closet
the two adorable cats that seem to own the house

"Don't let the cats out" signs spread throughout the house

a purple polka dots bathroom (which Susan says is Robert's favorite room in the house)
a messy office full of things the couple procrastinates on packing
Downey's cozy napping couch
More celebrity homes:
Where Does Trevor Noah Live? A Closer Look at the Daily Show Host's Penthouse in Manhattan
Kerry Washington's New York Apartment Is Just as Stylish as You'd Expect
Neil Patrick Harris Lists Stylish New York City Brownstone for $7.3 Million
Actor Nathan Lane is Selling His Designer Apartment in Tribeca for $4.65 Million