Unlike many of the artists that crowd the noisy entertainment scene, Selena Gomez's rise to stardom is rooted in genuine talent and an authenticity that resonates with millions.
When it comes to acting, the former Disney star has seamlessly transitioned from family-friendly roles to more mature, thought-provoking characters, with her standout portrayal of Mabel in Hulu's Only Murders in the Building stealing the scene even in the presence of TV heavyweights like Steve Martin and Martin Short.
As a musician, her soulful voice has earned her not just commercial success but also critical acclaim.
Yet, it's not just her artistic prowess that sets her apart; Gomez's unwavering commitment to social causes and her advocacy for mental health have endeared her to a legion of fans who admire not just the artist but the compassionate human being behind the spotlight.
And today we'll delve into the physical manifestation of her success — a sanctuary home in Los Angeles that mirrors her personality, style, and the journey that led her to become one of the most influential figures in the entertainment industry.
Selena bought her house in 2020 for $4.9 million
While the whole world was in quarantine in 2020, Selena Gomez quietly moved out of her former Studio City house and into a spacious mansion in the quiet, suburban neighborhood of Encino in Los Angeles.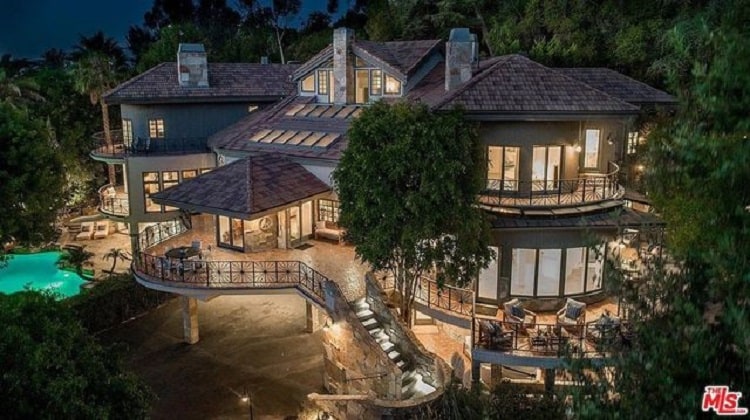 She bought the property for $4,895,000 (which amounts to $426/sqft) and it seems to be worth every penny. And we know that for a fact, as we've gotten a pretty good look inside on her HBO Max show Selena + Chef.
And it's far from your regular house.
The lavish property was formerly owned by singer Tom Petty, best known as the legendary frontman of the band Tom Petty and the Heartbreakers, and has a long history of entertaining the music industry's biggest names between its walls.
See also: 'Only Murders In The Building': Is the Arconia a real building in NY?
But fame also attracts trouble, as the property's dark past stands to show. But more on that in a minute, let's first take a look at the numbers and get a clearer picture of what Selena Gomez's house comes with.
The specs
The sprawling home, which boasts 11,500 square feet, is a sight to behold. It has six bedrooms, ten bathrooms, and an amazing resort-style backyard.
It sits on .87 acres of land, with a long gated driveway at the end of a cul-de-sac, giving the superstar some much-needed privacy from fans and paparazzi.
Bedrooms: 6
Baths: 10
Square footage: 11,483 sq. ft.
Year built: 1989
Lot size: 0.87 Acres
Amenities: a pool and spa; an outdoor kitchen off the pool; Tom Petty's original recording studio; a rock waterfall and creek
Additional structures: cabana
Purchase price: $4,895,000
Date of purchase: 3/24/2020
Property photos
Since photos are worth a thousand words, let's take a closer look inside Selena Gomez's house in Los Angeles (though it's worth noting that the interiors may have undergone some changes during the Lose You to Love Me singer's ownership).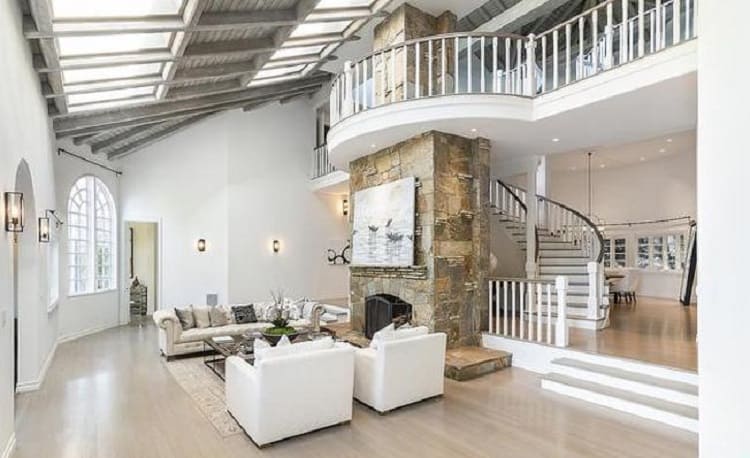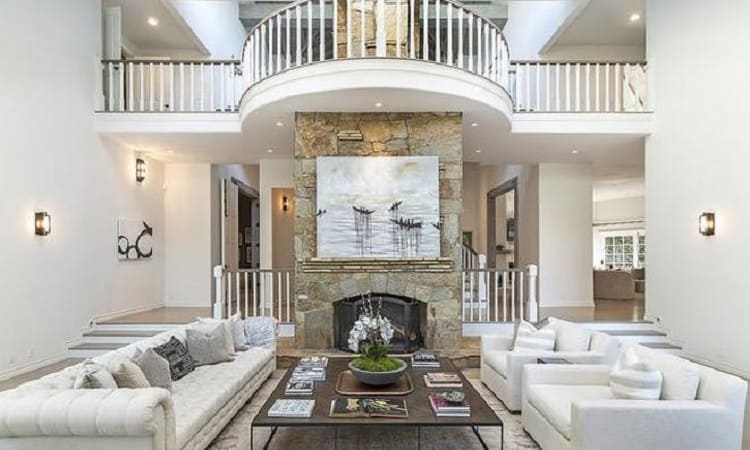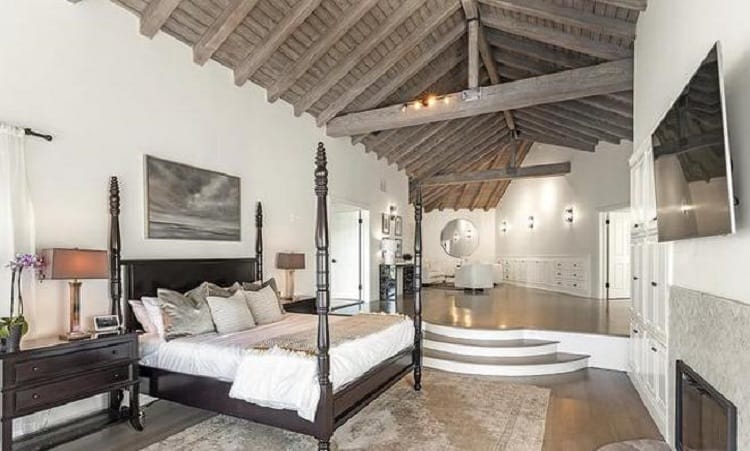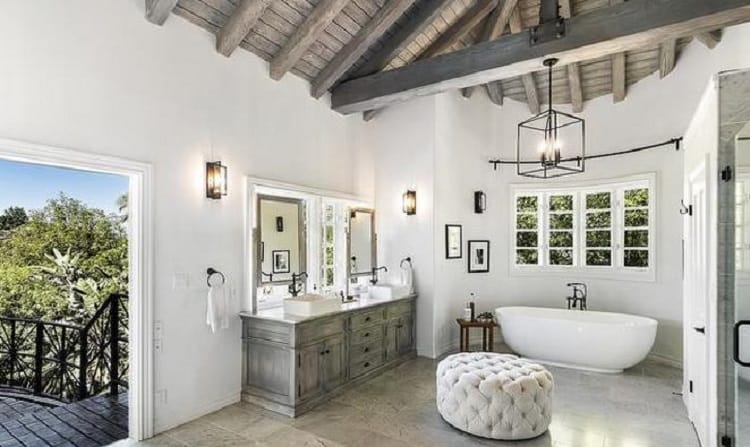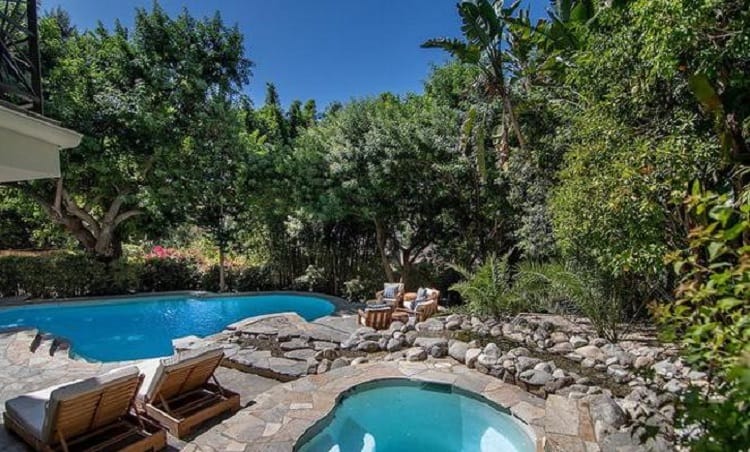 Her farmhouse glam kitchen
One of the most remarkable areas in Selena Gomez's mansion is the kitchen, which has been featured in the star's HBO Max show Selena + Chef.
In the unscripted cooking series, Gomez cooks different recipes with the help of a professional chef, who teaches her how to cook remotely.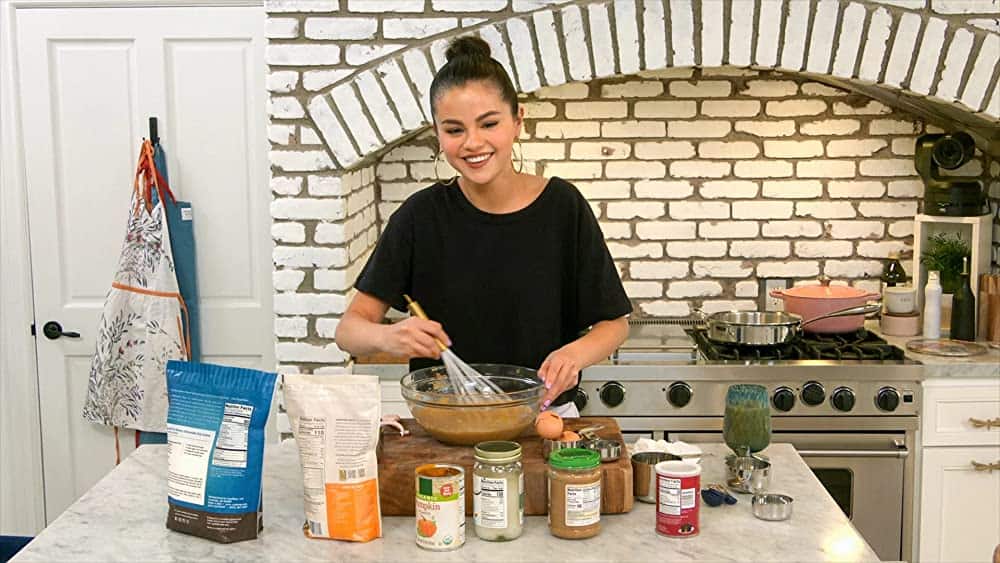 Viewers got to see Sel's glorious kitchen, which features a beautiful farmhouse glam look.
The star of the kitchen is a gorgeous white brick-wall stove, which houses the gas stove, and ovens. The ceiling is decorated with wooden beams and a rustic chandelier, complementing the farmhouse aesthetic of the space.
In the center of the room is a huge L-shaped island with white marble countertops. For a little bit of whimsical flair, some of the cabinetry is decorated with dragonfly handles and flower knobs.
The kitchen area gives off a very cozy finish, which looks to be the obvious theme all around the house. The mansion is large — Selena's biggest house purchase to date — but it still gives off a warm and cozy vibe.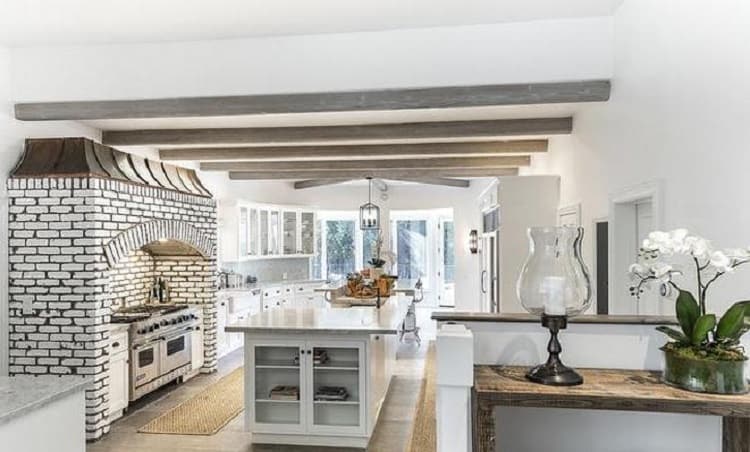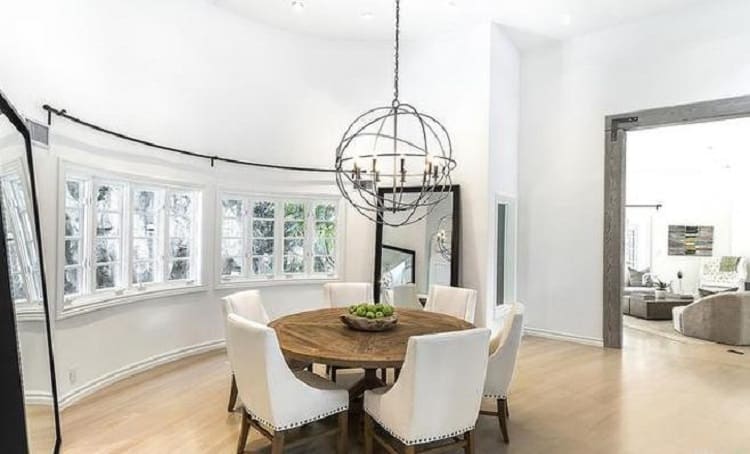 Its new look and Gomez's warm homemaking have successfully transformed the ambiance, removing all the traces of the house's dark past. And speaking of that…
The house's troubled history
Beyond the generous square footage, picture-perfect decor, and long list of amenities, Selena Gomez's house also boasts an interesting history that makes it even more priceless.
The estate was originally built in 1989 and was previously owned by singer Tom Petty.
Petty, who passed away in 2017, was the leader of the rock bands Tom Petty and the Heartbreakers and Mudcrutch, and is recognized as one of the best-selling music artists of all time.
Being a musician herself, Gomez was naturally drawn to the property. In an interview with Zane Lowe, the singer admitted that she often thinks about her home's previous owner and is in awe of the house's legacy.
It's that spirit, and knowing Stevie Nicks was here. There's so much history, so when I'm in that zone, I feel like it's very special."

Selena Gomez, talking about her star-studded house
It almost burned down in the '80s
Selena's mansion has a pretty interesting and rich background, which only adds to its appeal.
The property was custom-built by Petty and his wife. Back in the '80s, the whole house almost burned down to the ground. According to reports from the LA Daily News, an arsonist doused the back wooden staircase with a can of lighter fluid, allowing the fire to spread quickly.
Petty, his then-wife Jane Benyo, and their 5-year-old daughter were having breakfast when they started smelling the odor of smoke.
Petty's daughter was the first one to spot the flames, which were quickly engulfing the interiors. The family evacuated, unharmed, but their maid suffered minor injuries.
The entire house almost burned down, causing about $400,000 in losses, plus $600,000 worth of Petty's belongings destroyed. His music studio in the basement, however, was spared from the fire.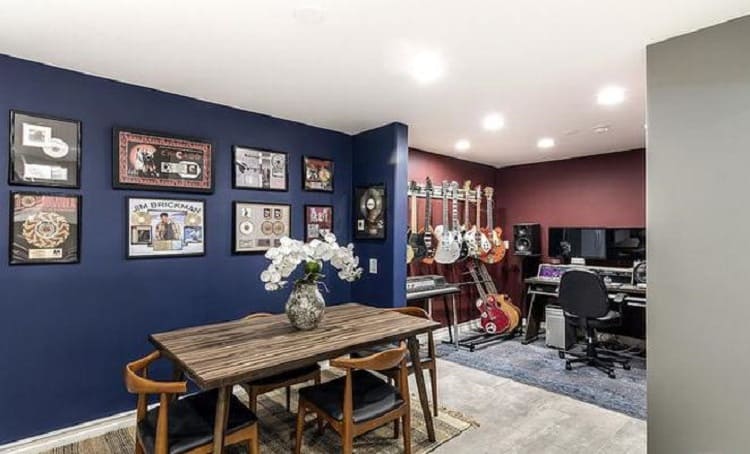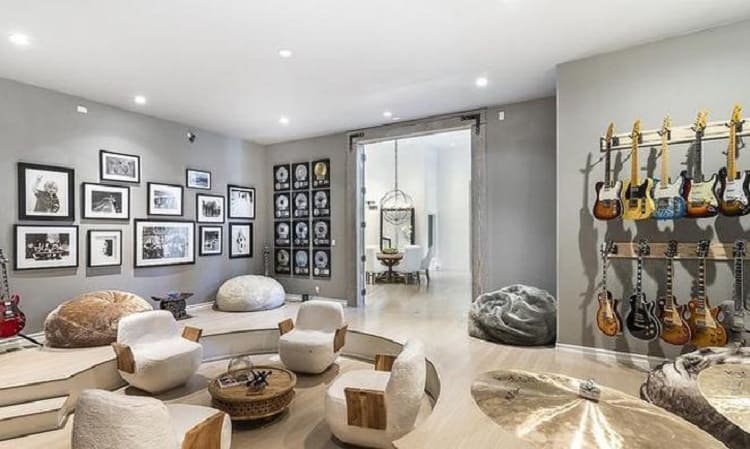 According to investigations, the fire was set intentionally. Petty believes it was an attack on his life. To this day, the case hasn't been solved.
Not one to pack his things and move out of fear, Petty rebuilt the house and made it even bigger. It eventually went to his wife after they divorced.
Bankruptcy and a nightmare tenant
Jane Benyo wasn't able to keep the house for too long. She went bankrupt and had to put the property on the market for $3.58 million. It failed to sell and the house eventually went into foreclosure.
After being tangled in court, the house had to be rented out.
The tenant was, however, a nightmare, who threw wild parties and even charged admission for them. In the end, he was evicted from the property by law enforcement.
The house had to go through a major overhaul before going back on the market. Music executive Randy Spendlove bought the estate for $4.85 million in 2018.
He only spent two years in the house and sold it to Gomez for just $50,000 over what he paid for it, making it a good deal for everyone involved.
From Grand Prairie all the way to Encino
Selena has come a long way from her simple life in her hometown of Grand Prairie, Texas.
The Disney star grew up in a quaint 3-bedroom home before she rose to stardom. She was raised by her mom, who once struggled to keep food on the table.
Fast forward to now, a couple of decades after her Barney days and Selena has become one of the most successful child stars.
She has a booming career that spans from music to acting, to entrepreneurship — having launched her own makeup brand, Rare Beauty.
While she now has an impressive estimated net worth of $800 million, Selena is still surprisingly grounded and humble. She still visits her childhood home from time to time and even shared a snap of herself sitting on the porch of her old house on Instagram. 
And while her modest former Texas home is a far cry from the luxurious abode in California that she now calls home, Selena Gomez has nothing but love for her childhood home.
More celebrity homes
The Weeknd's Extravagant $70 Million Bel-Air Mansion
The Story of Taylor Swift's Holiday House — Home to "the Last Great American Dynasty"
Where Does Lady Gaga Live? Check Out Her 'Gypsy Palace' in Malibu