Story highlights
A London native

, Adele Laurie Blue Adkins has chosen to make Los Angeles her home base

In early 2022, Adele paid $58 million

for Sylvester Stallone's Los Angeles mansion, putting down roots in the ritzy enclave of Beverly Park

Listed for $110 million

in early 2021, Sly's mansion was one of the most expensive celebrity homes to hit the market in recent years

The property sits on 3.5 acres

and has 8 bedrooms, 12 bathrooms, a screening room, gym, cigar room, art studio and a two-story foyer

A Richard Landry-designed guesthouse

is also included on the property

Adele owns 3 other houses in Beverly Hills

, including a $10 million home she bought from Nicole Ritchie
---
After her new album, 30, nabbed the title of best-selling album of 2021 (with more than 600,000 copies sold in the six weeks following its Nov. 19 release), Adele found the best way to celebrate — and invest her earnings.
The English singer/songwriter kicked off 2022 by buying a new place to call home: a sprawling mansion with a 90210 zip code previously owned by none other than action movie star Sylvester Stallone.
Adele paid $58 million for the massive estate, an exorbitant amount that pales in comparison to the initial asking price. TMZ was the first to report on the sale.
Adele's house was first listed for $110 million, making it one of the most expensive celebrity homes in recent years
Stallone first listed the property back in January 2021, asking $110,000,000 for the Mediterranean-style compound peppered with statues that pay tribute to his lengthy career as an action movie star.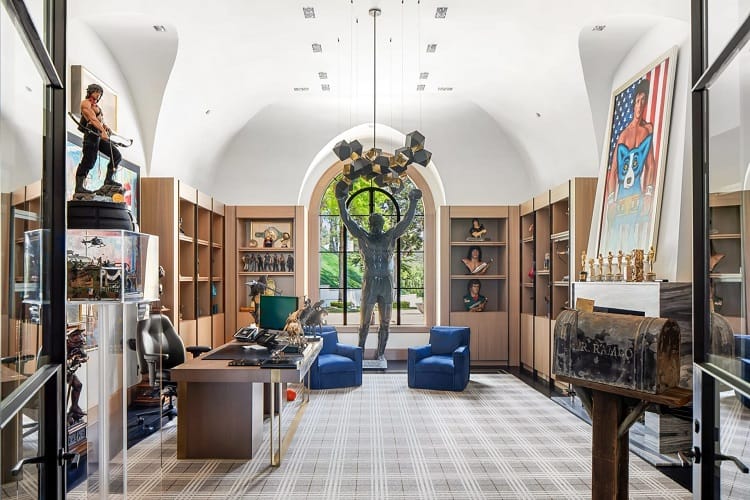 The mind-boggling listing price instantly shot it at the top of our list of most expensive celebrity homes in recent history.
By mid-October, the Rocky actor slashed the price down to $80 million, but there were still no buyers in sight.
Until Adele decided to put in an offer, asking for another $22 million discount. And Sly was quick to oblige, with public records showing that the sale closed in February 2022 for $58 million.
Adele now lives in the 8-bedroom mansion in the upscale Beverly Park neighborhood, sharing a 90210 zip code with other high-profile celebrities like Justin Bieber, Sofia Vergara, and Dwayne 'The Rock' Johnson, who bought a $27.8 million mansion here just a few months before her.
The Mediterranean-style estate is pure luxury
Sitting behind guarded gates at the end of a private cul-de-sac and down a long driveway, Adele's new house is carefully hidden from prying eyes.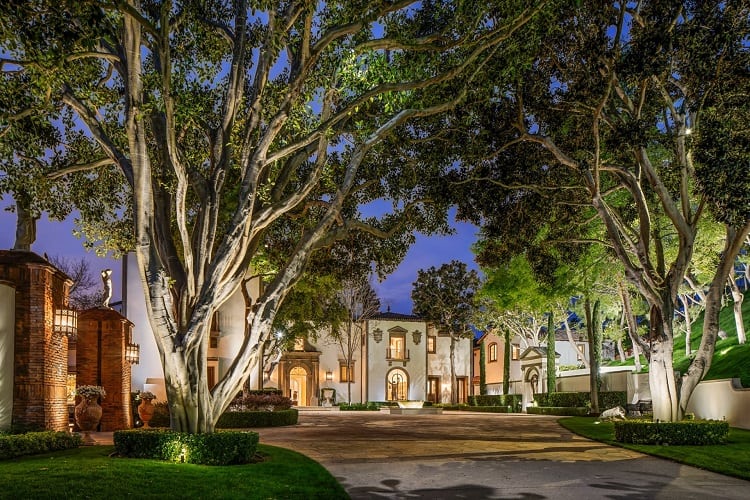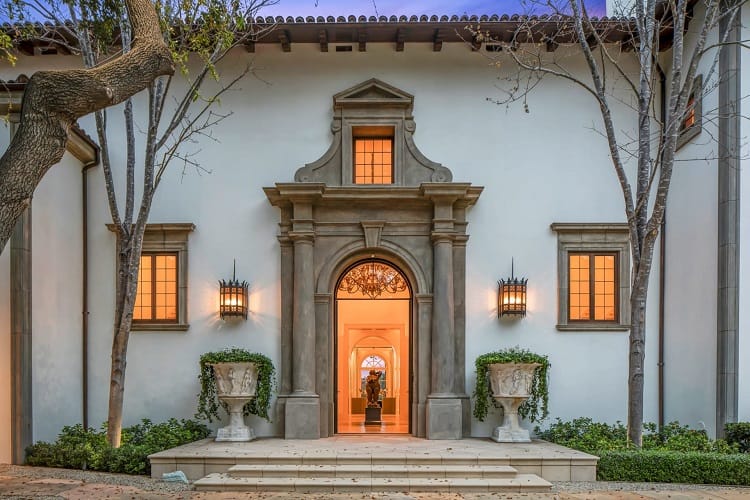 Sitting on a sprawling 3.47-acre lot, the main residence is a Mediterranean-style mansion that was custom-built for Sylvester Stallone — and has often been referred to as 'the house Rocky built'.
Inside, visitors are greeted by a grand foyer that's two stories tall and leads into the formal living and dining rooms, family room, home office, and perfectly appointed chef's kitchen.
Out of the 8 bedrooms, the primary suite stands out with its generous size and stand-out features. It comes with dual baths, a sauna, steam room, and its own office with a private terrace.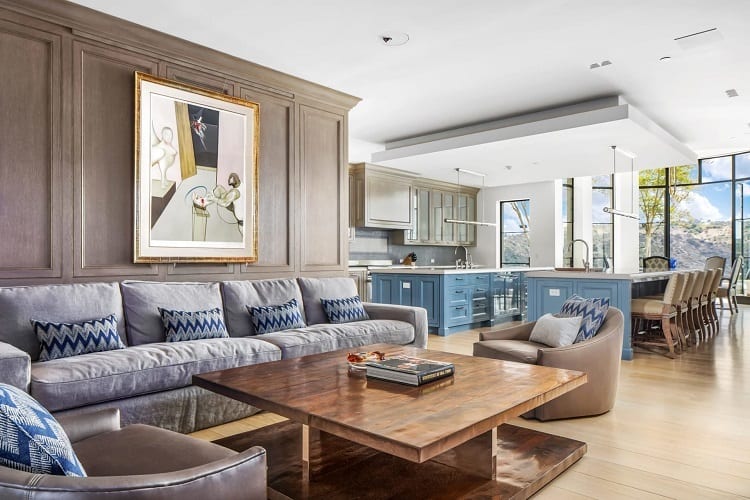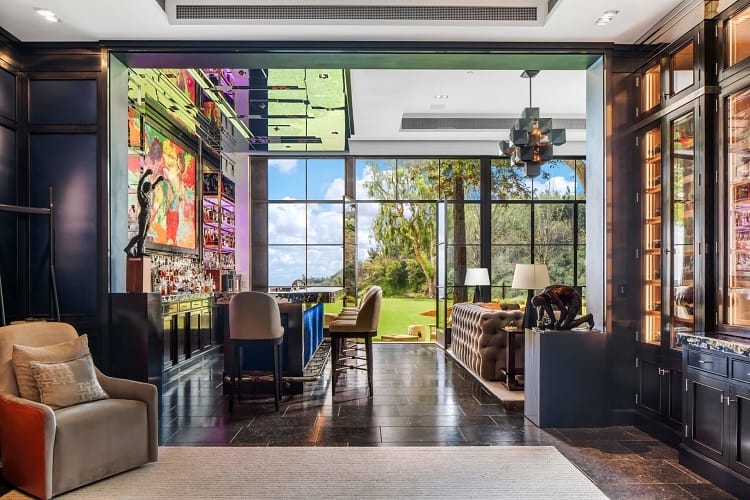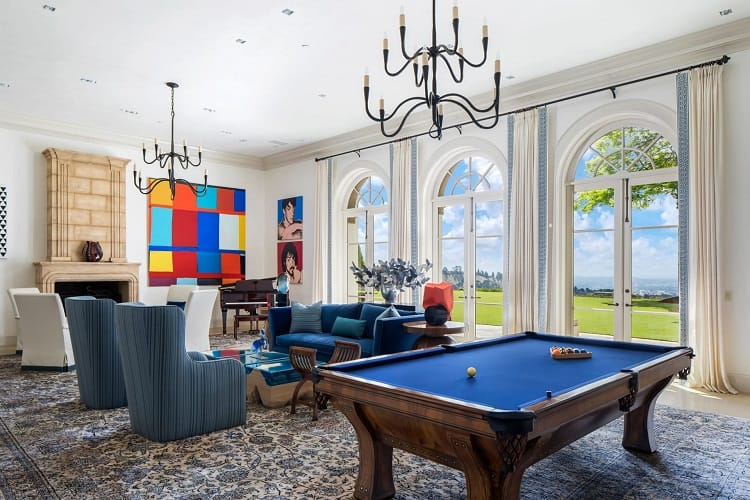 Designed for entertaining high-profile guests, the mansion's many amenities include a screening room, cigar room, and custom bar.
There are also countless seating areas whose windows and French doors open up to the beautiful backyard, which comes with its own long list of luxurious features.
The outdoor area makes the most of its 3.5 acres of lush greenery, and comes with covered dining and lounge areas, a putting green, and an infinity pool that is ideally located for taking in the city and canyon views.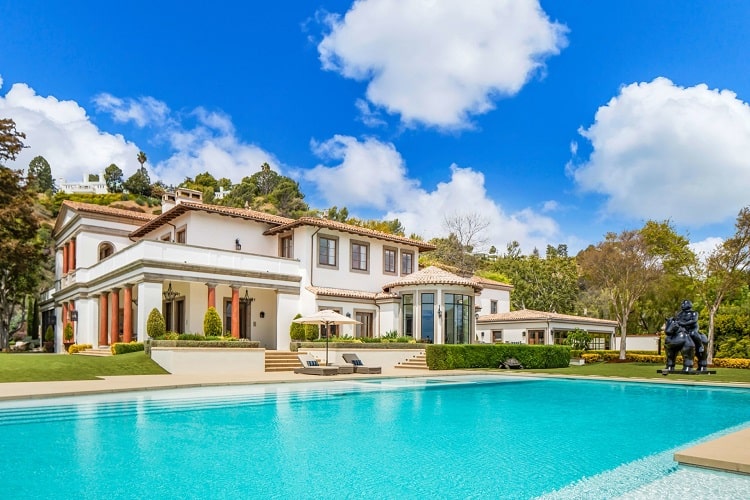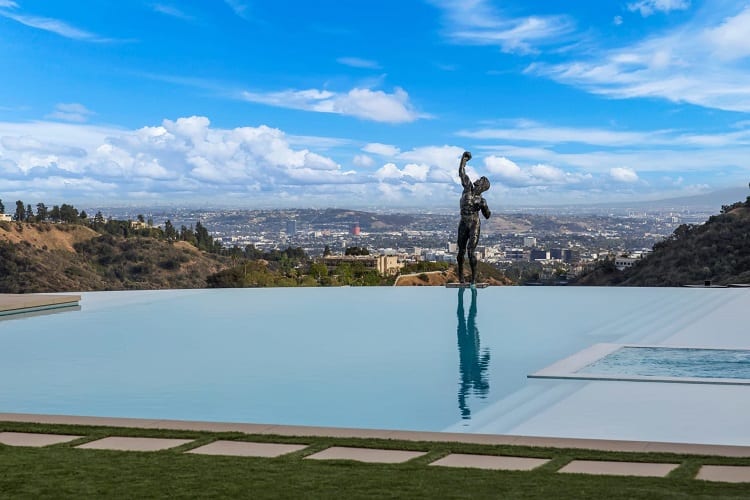 There's also a two-story guest house on the grounds of the property that's a million-dollar house in itself.
It has a beautiful living room, dining, and kitchen, as well as two bedroom suites.
The guest house was designed by none other than Richard Landry — a Canadian-born architect known as the "King of the Megamansion" due to the many private residences he designed for corporate moguls and celebrities, including Wayne Gretzky's palatial former home in Los Angeles.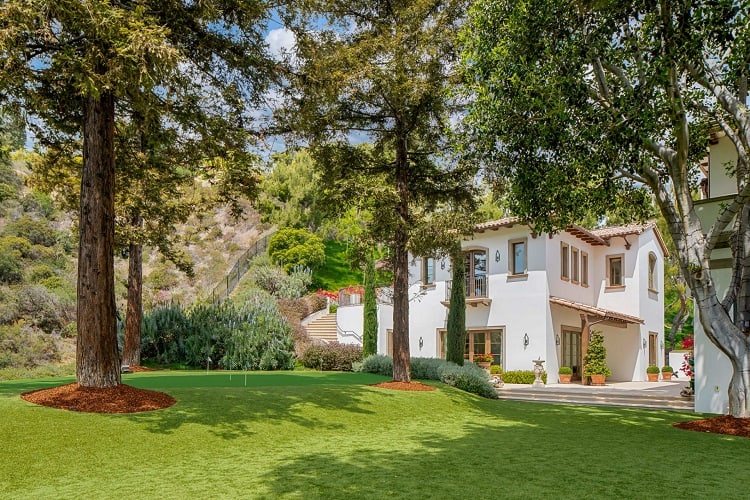 Adele owns three other homes in Beverly Hills
Born and raised in London, UK, the Grammy Award winner has been living in Los Angeles for a few years now, and just recently opened up to British Vogues about the reasons behind her relocation.
In a 2021 interview, she cited both quality of life and the exorbitant London real estate prices as the main catalysts for her move to the United States.
"The kind of house I have in LA I could never afford in London. Ever," Adele told British Vogue.
"I wanted fresh air, and somewhere I could see the sky," she added. "Also, once I had Angelo, in England, if you haven't got a plan with a young child and it's raining, you're f–ked."
Earning over $400 million in the past decade, the Easy on Me singer has amassed quite an impressive property portfolio in recent years.
She owns three other homes in Beverly Hills, including a $10 million house she bought from Nicole Ritchie just a year ago. Her first foray into Los Angeles real estate was in 2016, when she purchased a 4-bedroom home for $9.5 million.
As for Sly, it would seem that the Rambo star has already moved on.
The actor left California and moved to Palm Beach, Florida, where he bought a $35 million mansion two years ago, soon after unloading another house he owned in La Quinta, CA.
More stories you might like
The Story of Taylor Swift's Holiday House — Home to "the Last Great American Dynasty"
Selena Gomez's Encino Mansion, Once Owned By Singer Tom Petty, Has a Troubled Past
Where Does Lady Gaga Live? Check Out Her 'Gypsy Palace' in Malibu
Everything We Know About Adam Levine's House in Los Angeles