Lead image credit: Douglas Elliman / Patriarca12
Don't know about all of you but I, for one, wouldn't have pegged Sylvester Stallone — action hero of the '80s and man that brought us iconic roles like Rocky Balboa and Vietnam War veteran John Rambo — as a golf lover.
But apparently, ever since 2010, the actor has been holding on to a lovely home in La Quinta — a resort city in Coachella Valley, California, often credited as the leading golf destination in the US.
The stylish villa, which Stallone just sold for $3,150,000, is part of Madison Club, an exclusive golf course community with a star-studded list of past and present residents that includes A-listers like Kanye West and Kim Kardashian, Kylie Jenner, Tom Brady, Phil Knight, and Jerry West.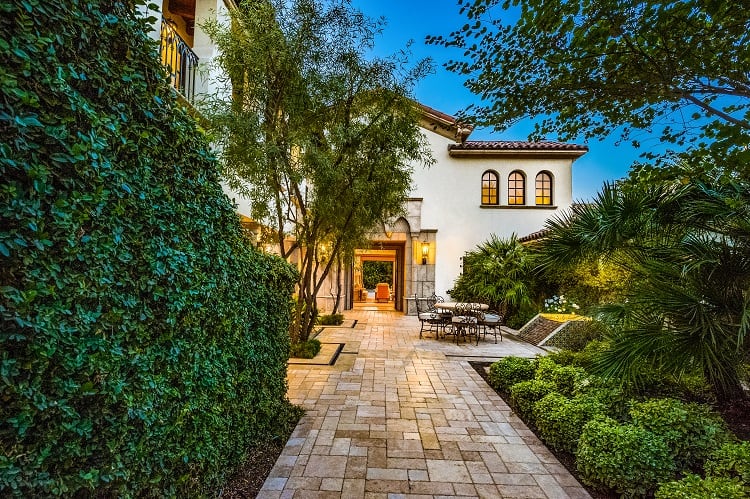 The Expendables star had previously brought the property to market with more ambitious pricing, but no buyers emerged; that was until he re-listed the house last month for $3.35 million, a considerable discount from the initial ask of $4.2 million (the price Stallone tried to sell the La Quinta home for back in 2014).
He ended up selling it for $3.15 million, which is $200,000 short of the asking price.
Built in 2008, Sylvester Stallone's former house in La Quinta is a two-story Mediterranean- and Tuscan- style villa spanning 4,889 square feet.
That's significantly smaller than Stallone's former house (and main residence) in Beverly Park, Los Angeles, that clocks in at 20,000 square feet.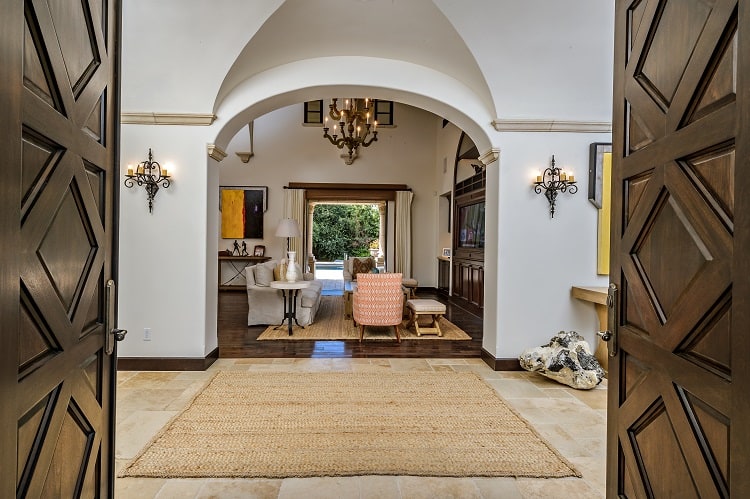 There are arched doorways and beamed ceilings throughout the Mediterranean-style home. Wood double doors lead into the vaulted entryway of the house, which in turn leads to a double-height living room with a stone fireplace that occupies nearly an entire wall.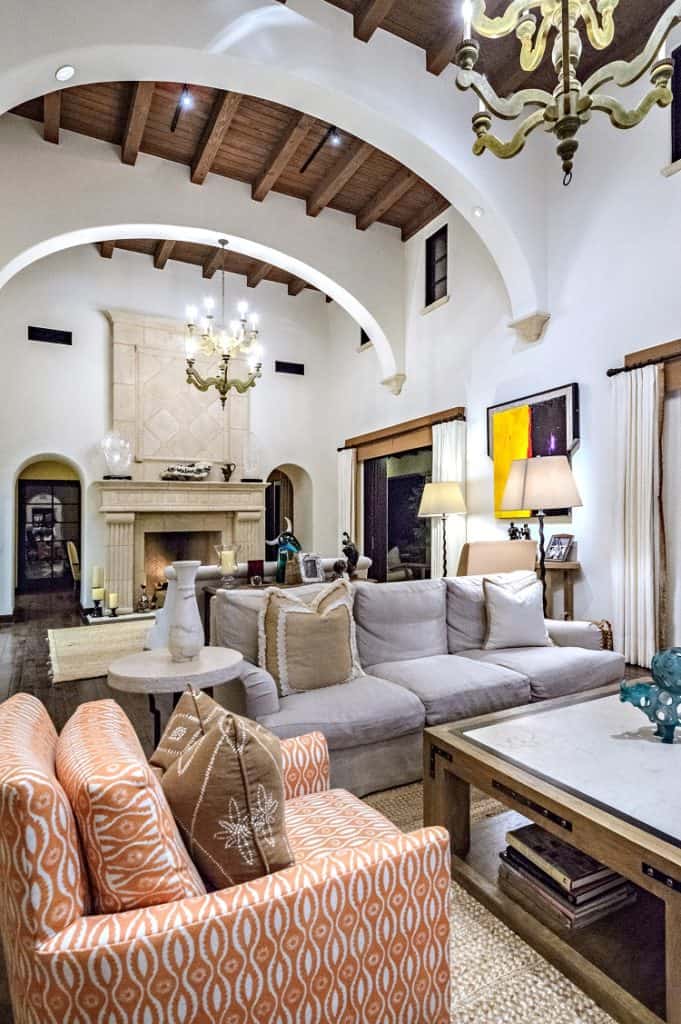 The spacious kitchen is equipped with dark wood cabinetry, stone floors, and a wood-and-stone center island, and there's also a dining room that opens onto the back terrace.
With a total of four bedrooms and five baths, the La Quinta home has an upstairs suite equipped with a disappearing flat-screen TV at the foot of the bed, as well as a fireplace and terrace.
The master bath doesn't fall short on the luxury end either.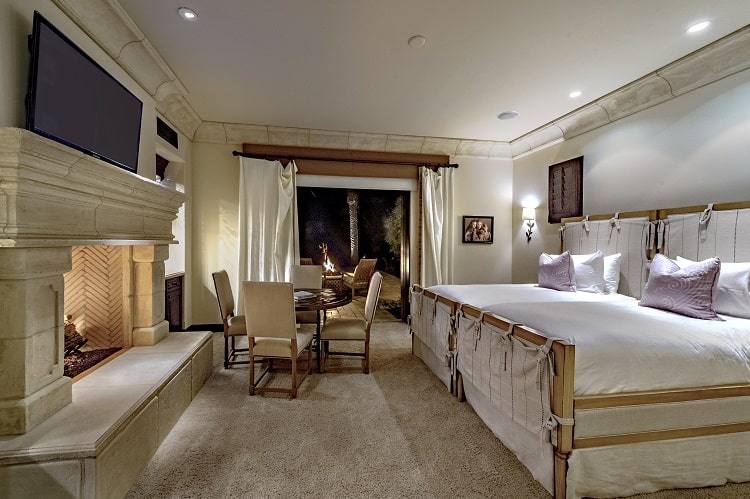 More stories for you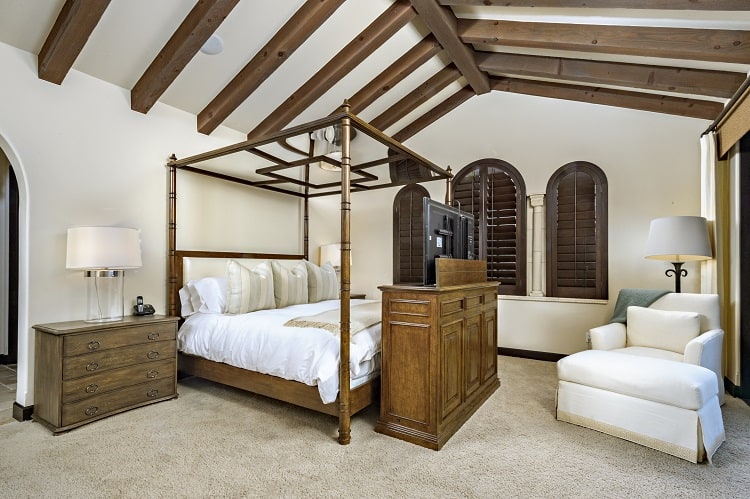 But what's most enjoyable is the expansive outdoor details, which include multiple terraces, a pool and spa shaded by lush palms, and a built-in fire pit. 
Not to mention that, according to the listing, the residence backs up to a burbling creek. No wonder Sylvester Stallone brought his family to vacation here.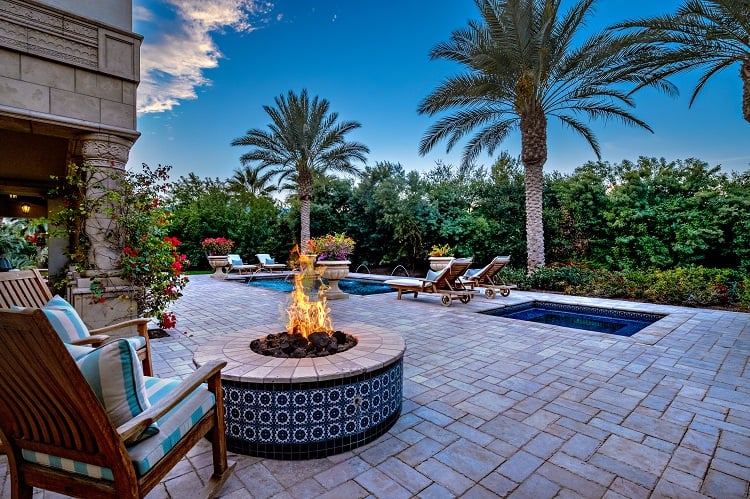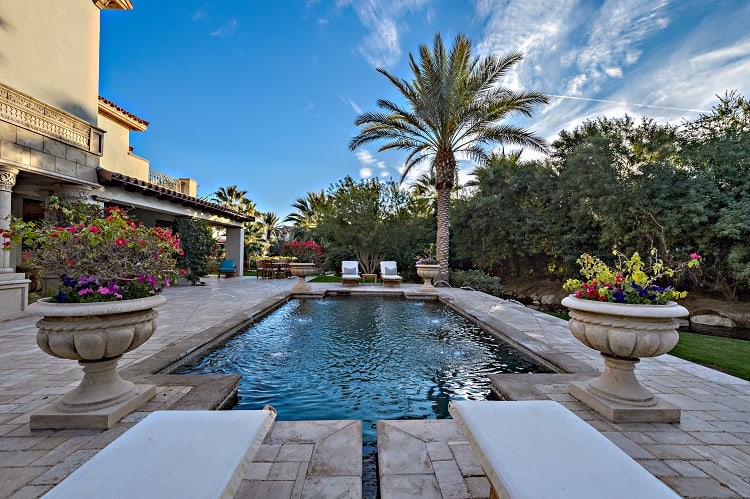 While the identity of the buyer remains a secret, we do know that Josh Reef of Douglas Elliman held the listing and represented the action star in the sale.
Born in Hell's Kitchen, New York, Sylvester Stallone first rose to fame in 1976 with his self-created role as the boxer Rocky Balboa, in the first film of the successful Rocky series (1976–2018) — a role he reprised in 2015 in Creed, and which earned him a Golden Globe award, and a third Oscar nomination (after being nominated 40 years earlier for the same role).
Stallone also co-wrote and starred in similar box-office hits, as the PTSD-plagued soldier Rambo in the Rambo series, and mercenary Barney Ross in The Expendables.
More celebrity homes
Boxer Sugar Ray Leonard's house is a $45M mansion
Robert Downey Jr. Lives in this Charming Windmill House in the Hamptons
The History of Hugh Hefner's Iconic Playboy Mansion
Drake's House in Toronto, the Mansion in 'Toosie Slide'