Taylor Swift's latest album, Folklore, came as a surprise to everyone — including the artist's celebrity friends, Blake Lively and Ryan Reynolds, who had cautiously guarded the name of their third daughter since she was born, only to have Swift's new album reveal the name in a track named after her.
But imagine our surprise when we heard that one of the songs on the album is a reference to the Grammy winner's house in Watch Hill, Rhode Island. And since celebrity homes are in our blood, especially when they come with their own backstory, we just had to do our due diligence and look up Taylor Swift's house (and the story behind it), and boy, is it a good one. Think worthy of a Taylor Swift song good!
Taylor Swift's house in Rhode Island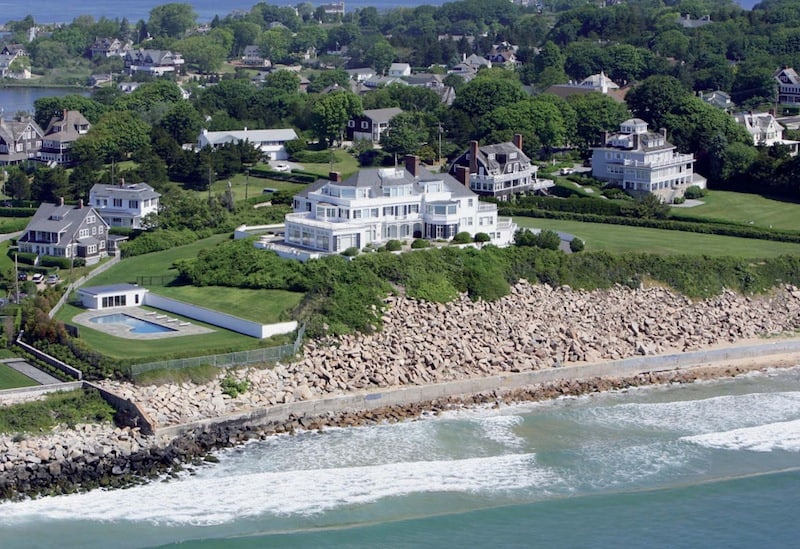 Back in 2013, Taylor Swift paid a whopping $17.75 million for the 8-bedroom mansion — along with 700 feet of shoreline — in Rhode Island. The property spans 5.23 acres and is said to be "the highest point of direct waterfront land on the entire eastern seaboard."
Known as the Holiday House, Taylor Swift's mansion was built in 1930 and comes with 8 bedrooms and just as many fireplaces.
Featuring many entertainment spaces (not to mention plenty of room for private beach parties), the house's pool is probably most known among T-Swift fans — as the artist frequently entertained her famous friends next to the pool, with pictures from her A-list pool parties ending on feeds of celebrities like Gigi Hadid, Ruby Rose, or Cara Delevigne.
It should come as no surprise that Swift has a special relationship with her Rhode Island mansion; just last year, during an appearance on Ellen, the singer said that the property is her favorite place to spend holidays in. What she failed to mention at the time though, is how much she related to the woman who famously owned the house before her.
The Holiday House was once owned by Rebekah Harkness
The mansion was once owned by Rebekah Harkness, a high profile socialite who famously married into the Standard Oil fortune. In her day, Harkness was as much of a media darling as Swift is now, and often the target of unfavorable headlines and press coverage. But equally unapologetic as Swift.
Also known as Betty Harkness, the woman Swift references as being part of The Last Great American Dynasty was a wealthy woman from St. Louis, who founded multiple dance companies.
Harkness married four times during her lifetime, but it was her second marriage to Standard Oil heir William Hale Harkness in 1947 that turned her into one of the wealthiest women in America.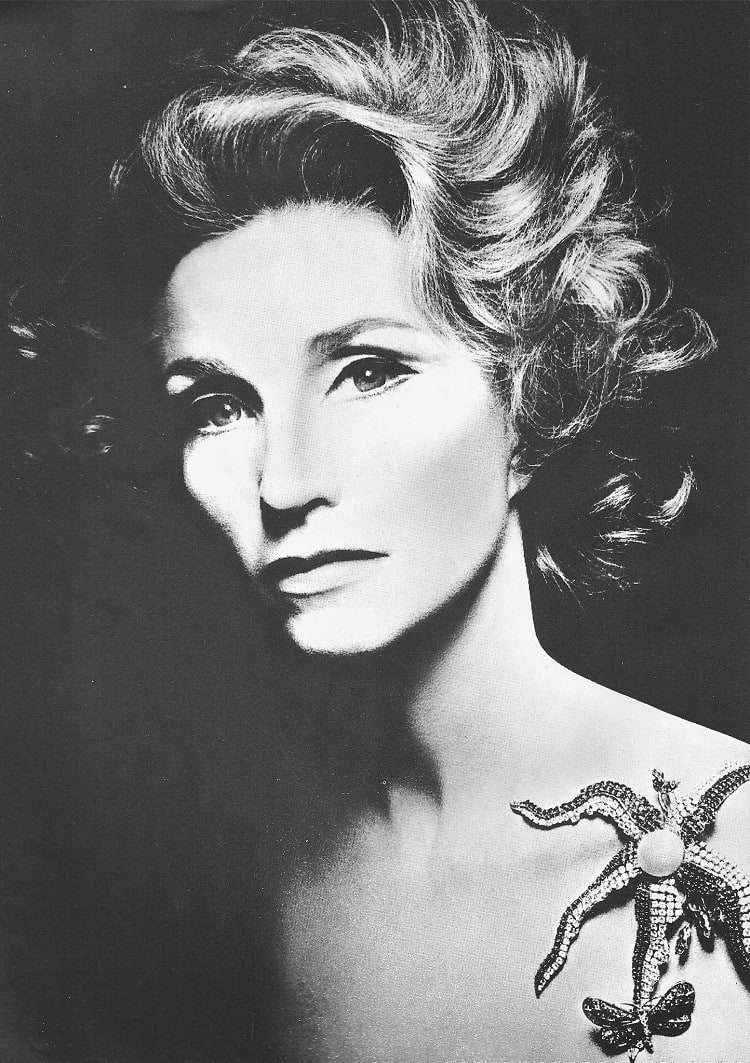 According to Rhode Island Monthly, the couple bought the coastal property soon after wedding, and they became known for their (as Swift points out herself) "tasteful if a little loud" soirees. Society, however, was quick to cast out the socialite-turned-widow who already had a reputation for being a bit eccentric. And so, Harkness, in turn, turned her back on them.
Her alleged offenses were grand and many: she took in a pet raccoon, allowed her dancers to practice at all hours on the front lawn, and brought her closest friends (which popular media back then called "the bitch squad") to her house for lavish parties. Sound familiar?
After Harkness' husband died in 1954, historians say that the socialite "got more and more eccentric". Swift's song highlights some of the most outrageous antics the heiress was known for, which included filling up her pool with Dom Pérignon, dyeing one of her pets green, and having a relationship with Salvador Dali (himself known as one of the most eccentric artists in modern history).
Rebekah gave up on the Rhode Island set forever
Flew in all her B*tch Pack friends from the city
Filled the pool with champagne and swam with the big names
And losing on card game bets with DalÍ
Taylor Swift picks up Harkness' role
While Swift's song is clearly about the gilded-age heiress, it's undeniable that the lyrics draw a subtle comparison between herself and Rebekah Harkness in the song. Swift likens her own star-studded parties to the bevy of famous composers and dancers that once frequented the Holiday House in Harkness' days.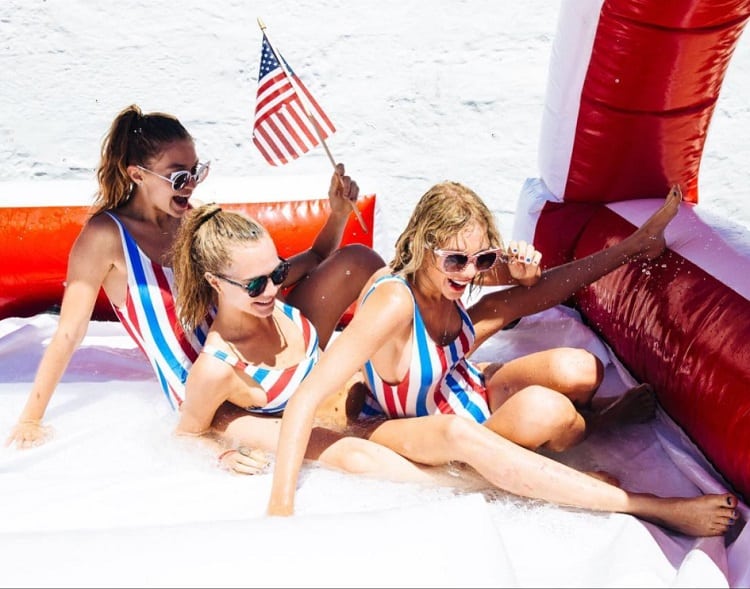 Also similar to Taylor Swift, Rebekah Harkness was often the target of harsh criticism from the tabloids and people in the area alike, and is no stranger to unfavorable headlines. Just as unapologetic as the heiress herself, Taylor Swift picks up where the other one left off and assumes her role as part of the last great American dynasty living in the Rhode Island mansion:
Fifty years is a long time
Holiday House sat quietly on that beach
Free of women with madness, their men and bad habits
And then it was bought by me
Who knows, if I never showed up, what could've been
There goes the loudest woman this town has ever seen
I had a marvelous time ruining everything
Featured image credit: Pricey Pads // Taylor Swift headshot – © Glenn Francis
More celebrity homes
Check Out Drake's House in Toronto, the Mansion in 'Toosie Slide'
Where Does Lady Gaga Live? See Inside Her 'Gypsy Palace' in Malibu
Everything We Know about Trevor Noah's Apartment — the New Set of the Daily Show
10 Major Celebrities — and Celebrity Couples — Who Call Beverly Hills Home