To say he's living the American dream is an understatement. Arnold Schwarzenegger is an Austrian-born bodybuilder, turned Hollywood movie star, turned California governor.
Not to mention, he married into the most famous American family of all time.
While these credentials are nothing to sniff at, the Governator's estimated net worth of $450 million started with very humble beginnings.
And although he has an impressive resume, the Terminator star, 74, made his first million in something he's not commonly known for — real estate investment.
Before saying hasta la vista baby, hear us out!
Continue reading the full scoop on Schwarzenegger's impressive real estate portfolio that's landed him a luxurious California compound, a couple vacation homes, and one heckuva healthy bank account.
How Arnie built his multi-million dollar empire
In 1968, at the age of 21, Schwarzenegger moved from Austria to the United States with $27,000 to his name.
Over the following years, he won five Mr. Universe titles and six Mr. Olympia crowns.
But being titled top tough guy wasn't his main interest.
Calling the 1970's the "magic decade," Schwarzenegger says his real estate investments made him a millionaire.
"Buildings that I would buy for $500K within the year were $800K and I put only maybe $100K down, so you made 300% on your money," he told CNBC of his early investments.
"I quickly developed and traded up my buildings and bought more apartment buildings and office buildings on Main Street down in Santa Monica and so on," he added. "I became a millionaire from my real estate investments."
First came the muscles, then came the marriage
Being the most famous bodybuilder in the world was a major accomplishment in and of itself. But Arnie was just getting started.
After dating a few different American women, he met the niece of the most famous man in America — the President of the United States, John F. Kennedy.
In 1977, the pair met at a Kennedy tennis tournament. After dating nearly ten years, Arnold and Maria Shriver were wed in 1986 and went on to have four children together.
The Shriver-Schwarzeneggers lived in a 4,100-square-foot home in the upscale Pacific Palisades neighborhood of Los Angeles.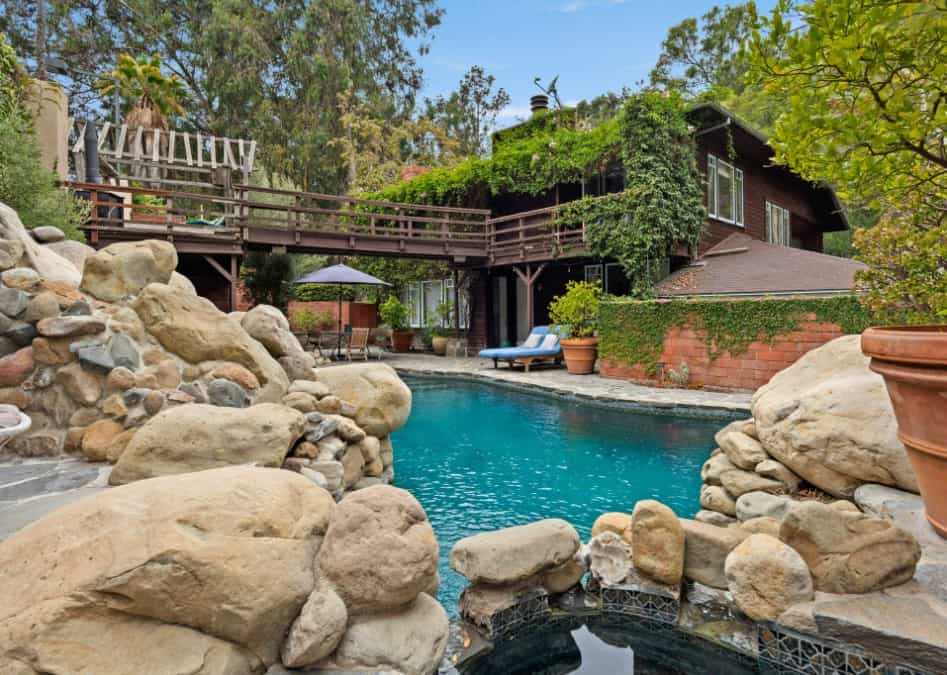 For some down time, the family-of-six jetted off to their vacation homes in Sun Valley, Idaho, and Hyannis Port, Mass.
Then after 25 years of marriage (and a high-profile cheating scandal), the pair called it quits with Shriver moving out of their Pacific Palisades family home.
After the split, Maria moved into her own house nearby to keep the kids on a regular co-parenting schedule.
And Arnie sold the former family home to Maria's cousins, Maxwell "Max" Kennedy and Vicki Strauss Kennedy.
According to PEOPLE, their former family home has recently hit the market again.
So where did Arnie go? Everything we know about Schwarzenegger's house
After selling the family home, Arnie said to himself: "I'll be back."
In fact, the Predator star set up residence once again in Pacific Palisades, just down the road from their former family abode, Closer Weekly reports.
He is not only keenly involved in his kids' lives (including the child he fathered from the previously mentioned cheating scandal), but he's also a proud fur daddy.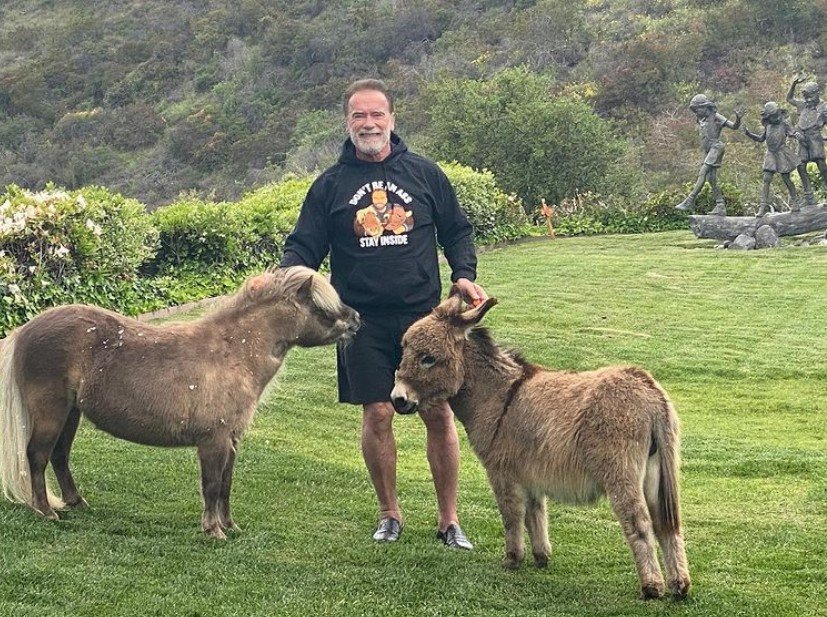 The actor has plenty of unique pets roaming around his sprawling Pacific Palisades property, including a miniature horse named Whiskey and a donkey named Lulu, both whom have been featured (repeatedly) on his Instagram account.
With stunning views of the canyons and the Pacific Ocean, Schwarzenegger's house sits on more than 2.5 acres in one of LA's most exclusive gated communities.
Boasting seven bedrooms and seven bathrooms, the hillside compound offers a chef's kitchen, various living rooms, areas for entertainment and a private gym.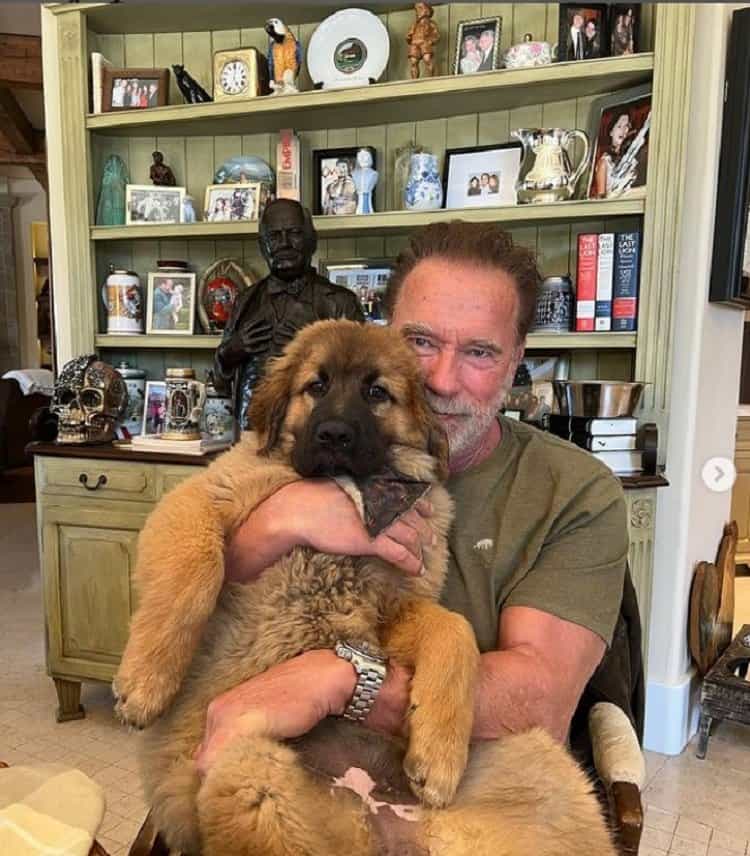 While Whiskey and Lulu enjoy the sprawling yard to run free, the backyard also includes a large pool with a spa, a tennis court, a duck pond and several balconies with jaw-dropping views of the mountains and the ocean.
And while Arnie has lit up the big screen in numerous blockbuster films, Lulu and Whiskey are stealing the spotlight these days.
"‪Stay at home as much as possible. Listen to the experts, ignore the morons," Schwarzenegger captioned the clip as he sat at his kitchen table with his furry friends. 
"We will get through this together," he went on to encourage his followers at the beginning of the pandemic. Though admittedly, enjoying acres of land and the company of cute farm animals would have made staying home much easier on most.
More stories you might like
Dwayne 'The Rock' Johnson's House is a Piece of Real Estate Heaven
Where in the World Does George Clooney Live?
Where Does Keanu Reeves Live? What We Know about the Actor's Hollywood Home
Basketball Icon Michael Jordan is Struggling to Find a Buyer for His Longtime Home