Everyone loves a good rags to riches story, but you rarely hear about riches to rags — by choice!
When SpaceX and Tesla CEO Elon Musk took to Twitter on May 1, 2020, he made a shocking statement in regards to selling his multi-million dollar homes and most of his possessions.
"I am selling almost all physical possessions. Will own no house."

Elon Musk
As it turns out, the father-of-six wasn't kidding. Staying true to his tweet, the Tesla billionaire sold his entire real estate portfolio, worth more than $100 million. Continue reading to find out where Musk has taken up residence and hear all about his luxurious past homes.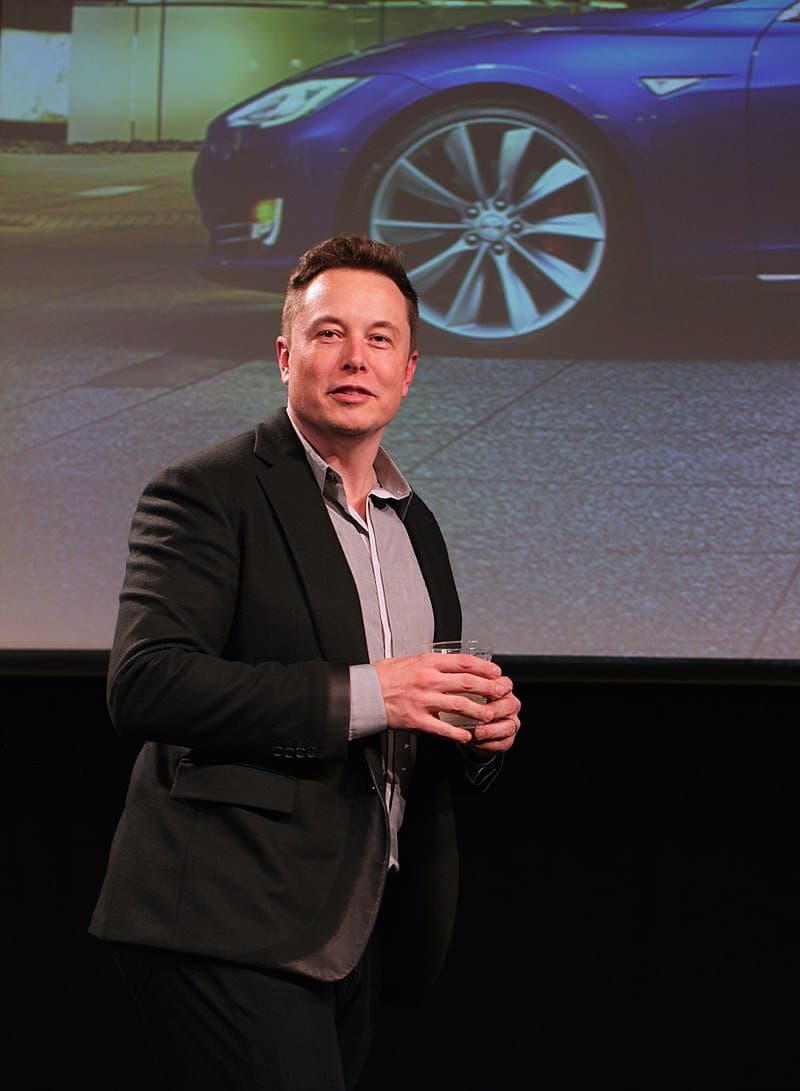 Where does Elon Musk live now?
Recently named the third richest person in the world, you'd expect Elon Musk to be living in the lap of luxury. On the contrary, the SpaceX and Tesla CEO, 50, has quite a humble abode.
In fact, the Silicon Valley mogul recently unloaded six of his seven California mansions and moved to a tiny house in Texas.
Musk took to Twitter to confirm his surprising move to the Lone Star State.
"My primary home is literally a ~$50k house in Boca Chica / Starbase that I rent from SpaceX," he tweeted of his prefabricated home.
He added: "It's kinda awesome though."
The tiny box house now serves as the primary residence for the father-of-six.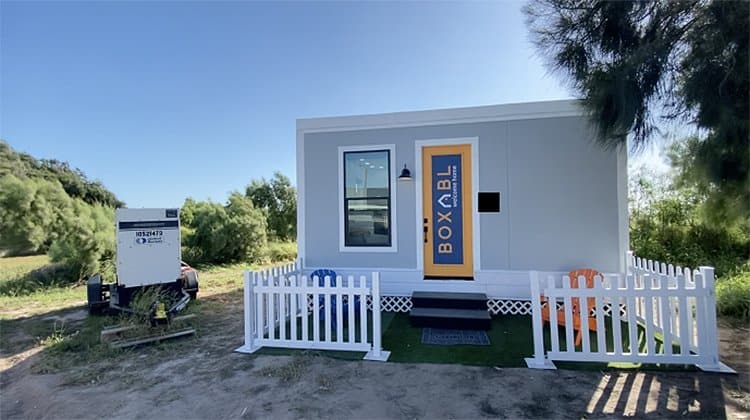 Setting it on the grounds of his rocket company SpaceX, the tech tycoon rests his head in a 400 square foot "foldable, prefabricated home." And despite its modest size, the prefab is surprisingly stylish and seems quite comfortable and cozy.
According to Chron, Musk rents the tiny home made by Boxabl. Worth approximately $50k, the 20×20 foot unit is similar to a small studio apartment consisting of one large room that has a living room, bedroom, kitchen and bathroom.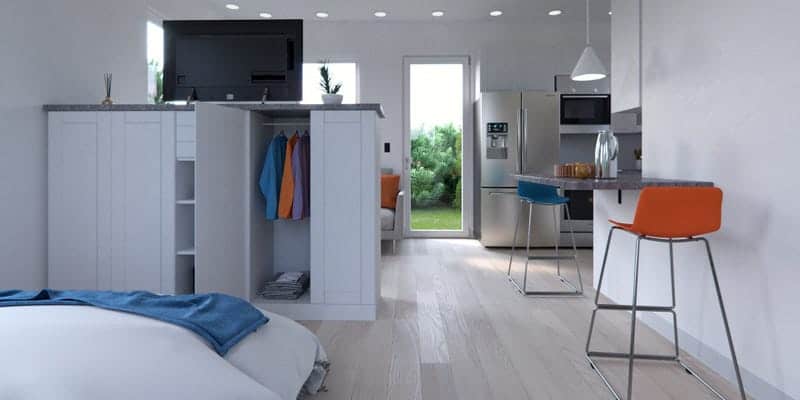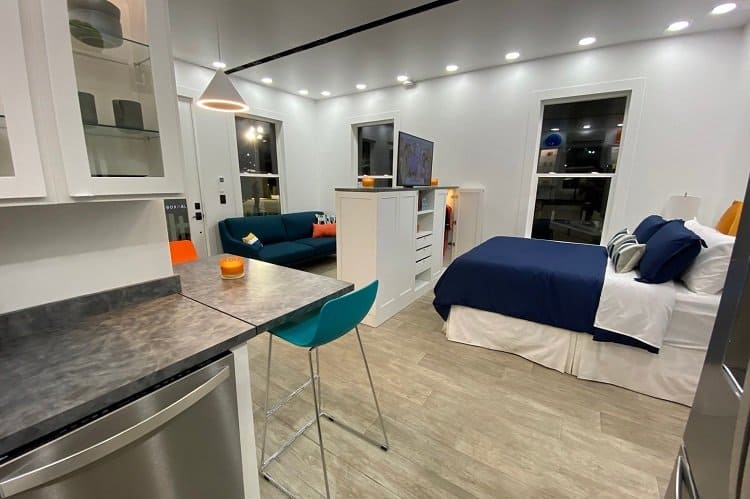 In November, the housing startup company publicly boasted they just built for a "high profile" and "top secret" customer in Boca Chica.
Did Musk really sell ALL his million dollar mansions?
According to New York Post, Musk listed his final mansion on the market in October 2021.
With a $100 million real estate portfolio preceding his tiny box house, the multi-billionaire put his final California home on the market, and it didn't take long for the mansion to find a buyer.
Initially listed for $37 million, the Bay Area home hit the market after Musk announced Tesla will move its headquarters from Palo Alto, California to Austin, Texas.
"Just to be clear though, we will be continuing to expand our activities in California," Musk said recently at a Tesla shareholders meeting. "So this is not a matter of, sort of, Tesla leaving California."
Elon Musk's former $100+ million real estate portfolio
The billionaire business magnate hasn't always had a humble zip code.
Before his real estate selling spree, Musk owned seven luxurious California homes worth a combined total of nearly $100 million.
After his infamous May 2020 Tweet, Musk boldly went where no billionaire had gone before. "I am selling almost all physical possessions," he tweeted. "Will own no house."
And that's when the selling spree began.
Located in lower Bel-Air, Musk's first mansion sold in June 2020 for a whopping $29 million. According to Forbes, the Tesla billionaire CEO bought the luxurious home in December 2012 for $17 million.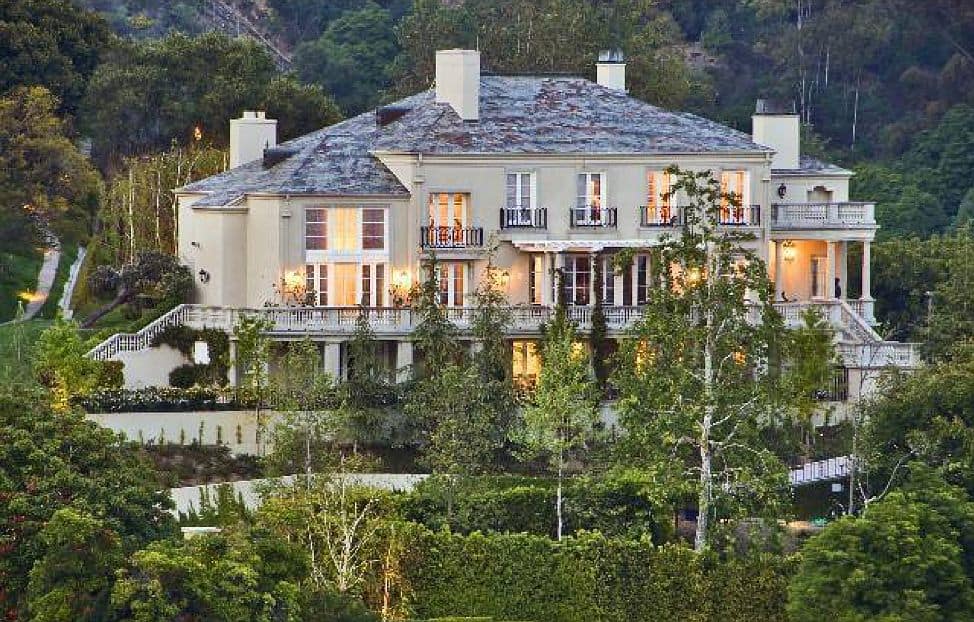 Reportedly, Musk purchased the home overlooking the Bel-Air Country Club from Mitchell R. Julis, co-founder of Canyon Capital Advisors. The 16,251 square foot mansion features a 2-story library, swimming pool, spa and lighted tennis court.
The pool area is accompanied by an outdoor lounging space that is complete with several couches and a fire pit. The Bel-Air estate also boasts a full gym, 1,000- bottle wine cellar, fruit orchard and a 5-car garage.
Featuring large entertaining spaces including a home theatre and high ceilings throughout, some of the other unique features include a master suite with 2 bathrooms, an oversized walk-in closet, and a 2-room guest suite.
The 7-bedroom, 11-bathroom lower Bel-Air home was originally built in 1990 and was extensively remodeled during Musk's ownership, which he sold to Chinese billionaire William Ding (a.k.a. Ding Lei), founder/ CEO of NetEase.
In October 2020, Musk sold his second luxurious home for $7 million. Also located in Bel-Air, the former SNL host purchased the property in October 2013 for $6.75 million.
Originally owned by Willy Wonka star Gene Wilder, the SpaceX CEO took to Twitter with "just one stipulation" on the sale of the beautiful Bel-Air home.
"Just one stipulation on sale: I own Gene Wilder's old house. It cannot be torn down or lose any [of] its soul."

Elon Musk tweeted.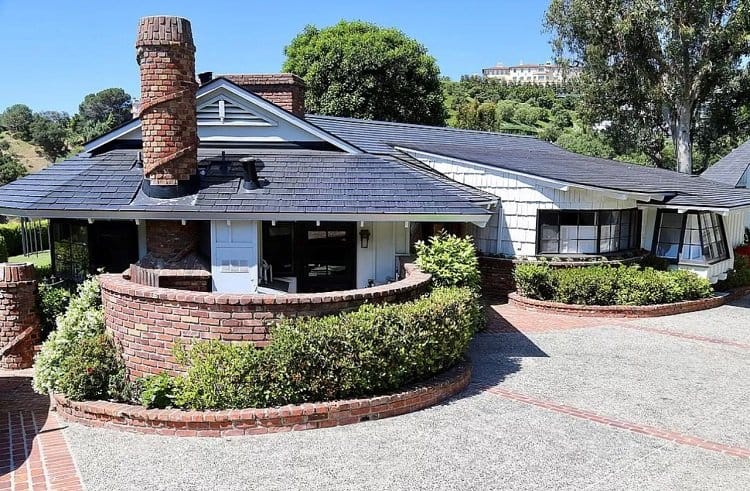 The 2,756 square foot home comes with an oval infinity pool and a separate guest cottage. The stunning view property is nestled amid the 13th green and 14th fairway on the Bel-Air Country Club Golf Course. Boasting city views, the ranch-style home includes 4 bedrooms which he later turned into a private school for his children.
According to Los Angeles Times, Musk stayed true to his selling stipulation — Jordan Walker-Pearlman, the nephew of Gene Wilder, bought the Bel-Air home.
The multi-billionaire continued to offload his California mansions with another home selling in December 2020 for $20.9 million. Also located in Bel-Air, Musk originally purchased the Los Angeles mansion in July 2015 for $20 million.
From there, Musk sold three homes all located within a private cul-de-sac in the prestigious Bel-Air neighbourhood.
Varying in size and architecture, one of the homes is a modest ranch that he bought for $4.3 million in July 2015, and later sold for $4.4 in December 2020. The remaining homes on the cul-de-sac sold for a combined value of $36.4 million.
According to Forbes, Musk has made an estimated profit of $19.2 million on the sale of his six homes over the past year (factoring in how much he paid for them, and the improvements he made before listing the houses for sale).
After a $5.5 million price cut, Musk sells his last home near San Francisco
Currently worth an estimated $227 billion, Musk also made a handsome profit on the sale of his seventh and final California home.
"Decided to sell my last remaining house. Just needs to go to a large family who will live there. It's a special place."

Must tweeted in June
According to Bloomberg, Musk's remaining property has seen a big price cut before finally landing a buyer. Initially listed for a whopping $37,500,000, the sprawling home finally sold in December 2021 for $30 million — after undergoing a 15% price cut which brought the asking price down a peg, to $31.99 million.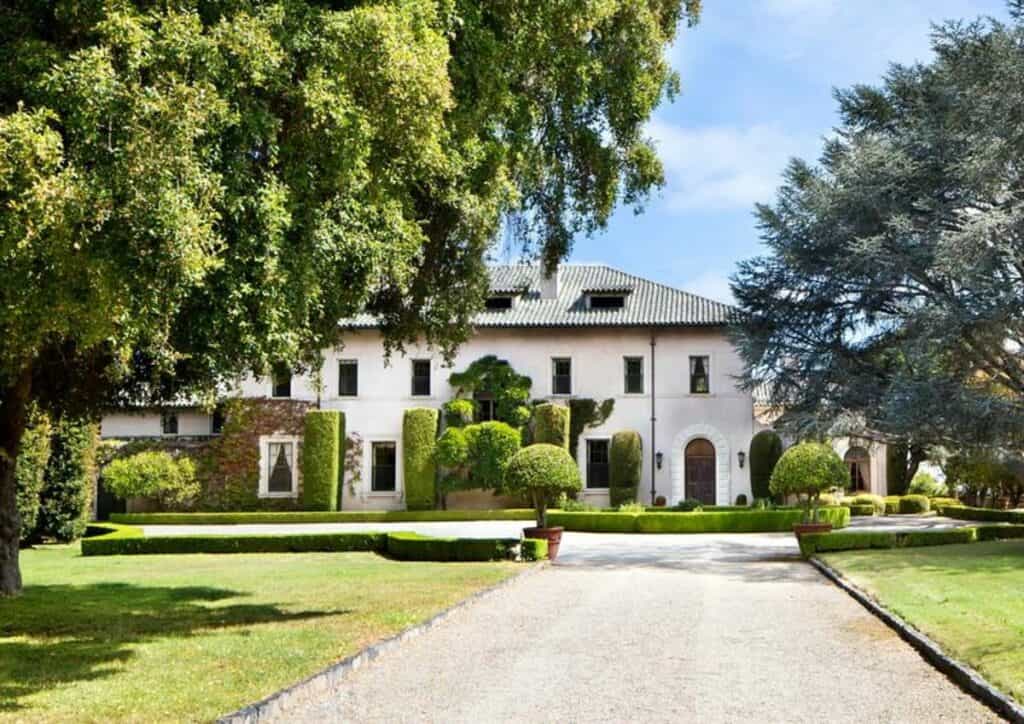 Set just south of San Francisco, the 47-acre estate boasts 16,000 square feet of living space, 7 bedrooms, 10 bathrooms, a ballroom, a library with leather walls, a pool, hiking trails and a 5-star kitchen with plenty of room for a personal chef. 
With the sale of his remaining property now closed, Elon Musk stays true to his work and no longer owns any houses.
Controversy follows Musk, from his real estate portfolio to his personal life
Musk's real estate fortune isn't the only thing keeping him in the news. The billionaire businessman, 50, continues to make headlines for his personal life. Not only did he bestow the wackiest baby name in history to his sixth child, he and Grimes, who is 17 years younger, recently announced their split.
"We are semi-separated but still love each other, see each other frequently and are on great terms," Musk, 50, told Page Six in September.
Musk and the Canadian singer, 33, are parents to 1-year-old son, X Æ A-Xii Musk. The SpaceX and Tesla CEO is also dad to 5 older children with his first wife, Canadian author Justine Wilson.
For more from Musk, watch his Twitter feed and keep your eyes focused forward. He sure does: "We don't want to be one of those single-planet species; we want to be a multi-planet species," Musk recently said. So we wouldn't be entirely surprised to see his real estate portfolio expand beyond our planet in the next few decades.
*This article has been updated to include information on the sale of Elon Musk's house in San Francisco.
More celebrity homes
Joe Rogan's Real Estate Experience: Living a Luxurious Lake Life in Austin, Texas
Mark Cuban's Million-Dollar-Mansions are the Definition of Luxury Living
Everything You Need to Know About Bill Gates' Extraordinary House, Xanadu 2.0
Where Does Warren Buffett Live? The Modest Home of the World's Tenth Wealthiest Person