After rising to fame as Dr. Doug Ross on the addictive 1990s medical drama ER, George Clooney decided to cash in his chips and splurge on a Los Angeles mansion.
And that was the beginning of his impressive real estate portfolio.
From that Studio City property, to a vineyard estate in France, to his infamous Lake Como compound, Clooney has almost as many homes as he does former girlfriends.
But enough about the drama, let's get real about George Clooney and Amal Clooney's enviable worldwide real estate holdings.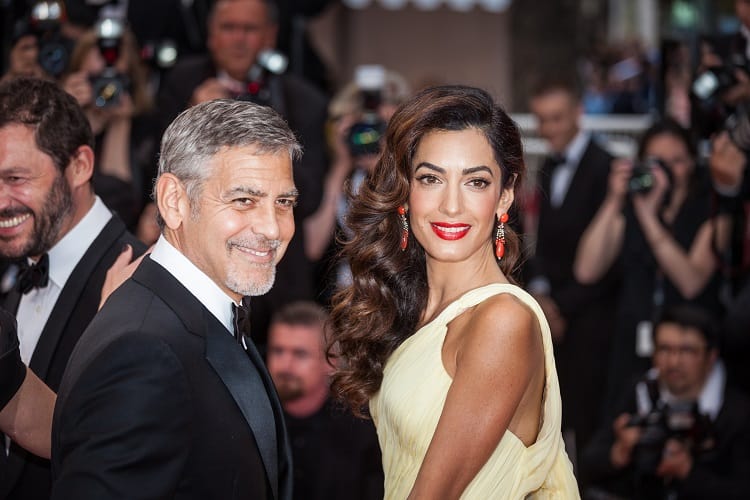 The actor's first multi-million dollar mansion
He might've been Hollywood's most eligible bachelor back in the day, but Clooney didn't just have lovely ladies on his mind.
As it turns out, the ER alum, 60, had a keen financial sense and decided to dive into real estate investment when his career took off.
"I was in the second season of ER, living in a little house, and I thought, Well, maybe it's time to get a little bit larger house off the street so I wouldn't fall prey to every photographer," Clooney told CBS in 2012.
Purchasing the posh pad from rock star Stevie Nicks, Clooney spent $2.2 million on his first mansion.
Located in the upscale Los Angeles neighborhood of Studio City, the home spans 7,354 square feet and features six bedrooms, hardwood floors, coffered ceilings, stone fireplaces, a dining room featuring an entire wall of wine, a home theater with a popcorn machine, and an outdoor pool and bar, Architectural Digest reports.
"A home is a place where your family and friends are a part of," Clooney went on to say about his Studio City home. "That's one of the wonderful things about where I've been for so long. I've been here for almost 20 years, and it's filled with good friends and family members."
Let's talk about the infamous Lake Como estate…
It goes without saying, the world's most popular bachelor needs a waterfront villa in Italy.
Clooney got that memo and in 2002 he invested in Villa Oleandra, the stunning 18th century Lake Como estate he purchased from the Heinz family for $7 million.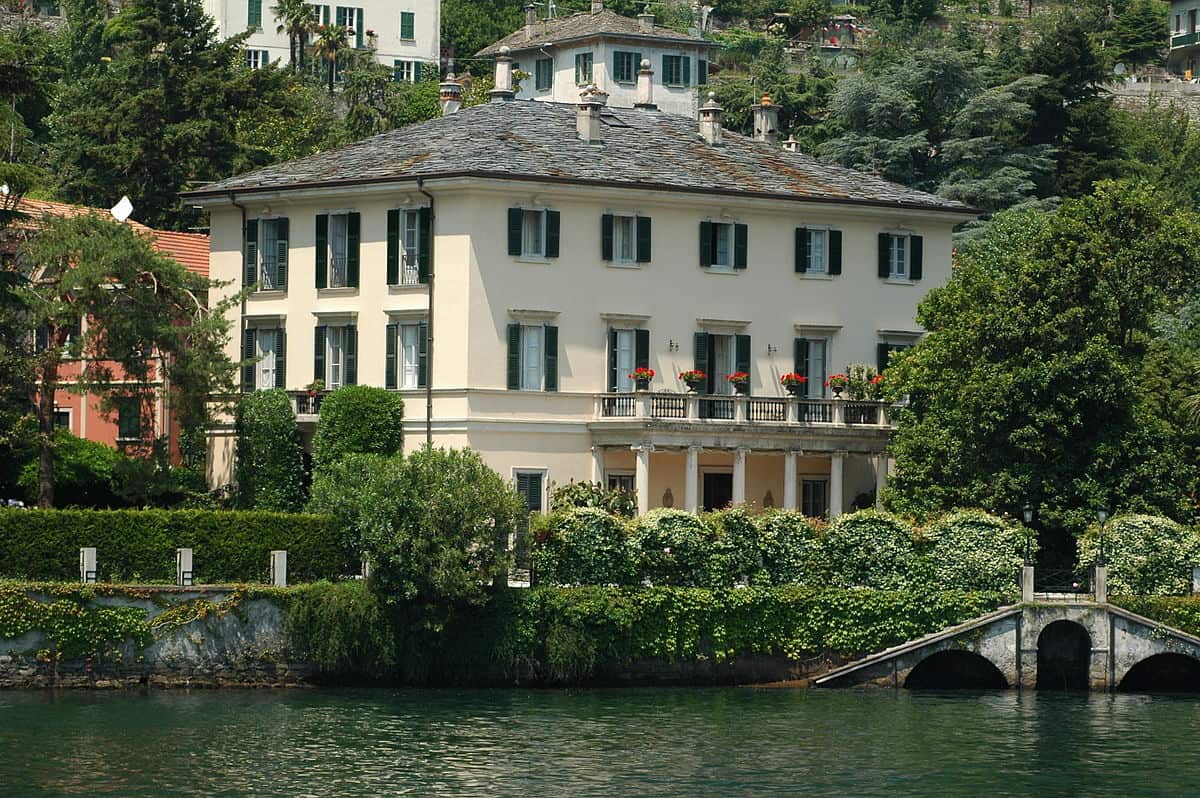 Located on the lake's waterfront, George Clooney's house in Italy has a mind-boggling total of 25 rooms — plus tennis courts, an outdoor pool, a gym, and a garage, to name a few of its endless amenities.
And the A-listers love it!
The Academy Award-winning actor has invited a plethora of famous pals to his Lake Como villa, including Brad Pitt and Jennifer Aniston, Meghan Markle and Prince Harry, Cindy Crawford and Rande Gerber, and Matt Damon and Luciana Barosso.
Fun facts: the Syriana star also owns the villa next door, Villa Margherita, and parts of Ocean 12 were shot at the estate.
The man who said he'd "never get married" and all of his family's homes…
Although he once owned a party home in Los Cabos next door to his good pals Cindy Crawford and Rande Gerber, the popular playboy (finally) settled down.
Indeed, he has famously said he would "never" get married or have children, but Clooney did get married and had twins a few years later.
After saying "I do" to lawyer and activist Amal Clooney in 2014, the famous couple welcomed twins Ella and Alexander in July 2017.
Not only did these pretty people procreate, they also continued to build on their international real estate portfolio.
The Clooneys English home:
In 2014, the pair purchased a property situated on the English island of Sonning Eye on the Thames, Vogue reports.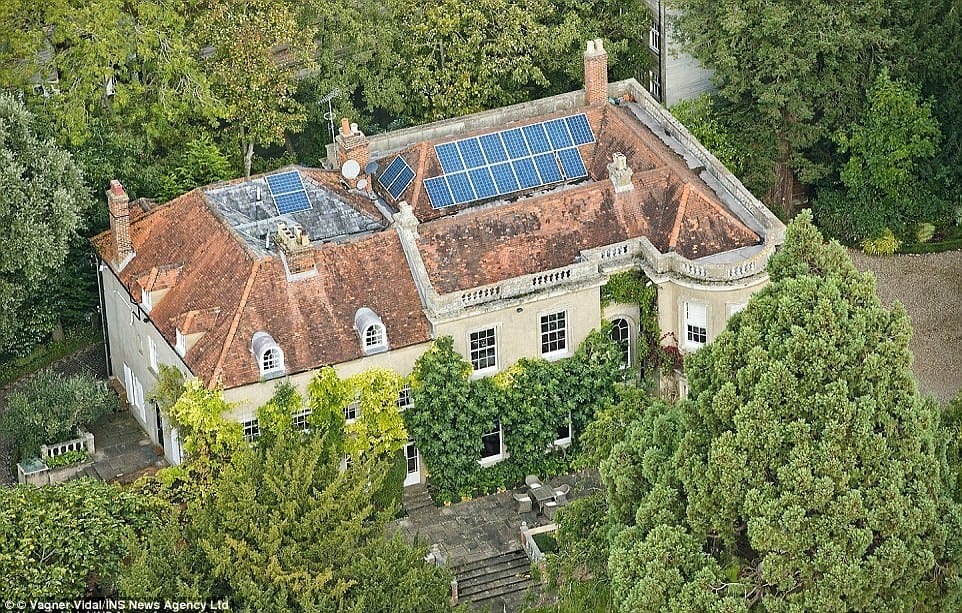 Coughing up $13 million for the stunning estate, some of the features include an entry hall with towering ceilings and Georgian molding, a sitting room with family photos, a pool house bar, a 16-seat screening room and a glass-covered garden room with citrus trees.
The Clooneys New York home:
The Clooneys also own a luxury condo in New York City, Architectural Digest reports. Purchasing the pad in 2016, the couple paid a whopping $14.7 million for a full-floor unit in a high-rise building in midtown Manhattan.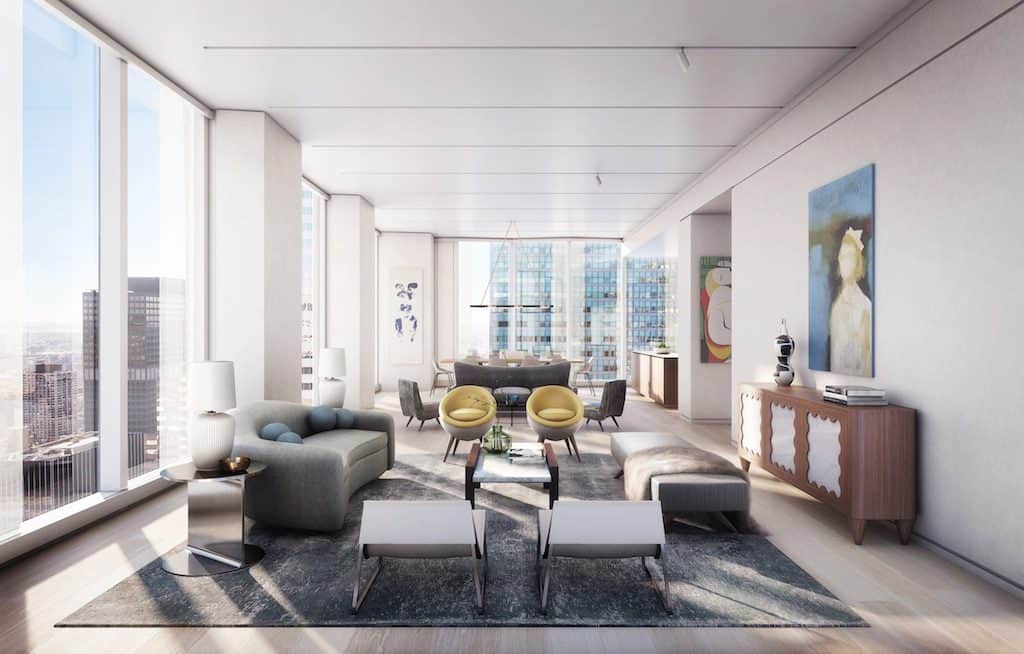 Featuring walls of windows, high ceilings, and polished concrete floors, the building's amenities include a lap pool, library and gym, a culinary market, and a ground-floor restaurant by Michelin-rated chef Joël Robuchon.
The Clooneys French home:
In 2021, the Clooneys made another real estate investment. According to Dirt.com, the pair spent a cool $8.3 million on a Provence wine estate in Brignoles, France.
Known as Domaine du Canadel, the 18th-century estate is located a few miles from Château Miraval, the stunning home owned by fellow hunk and good pal Brad Pitt.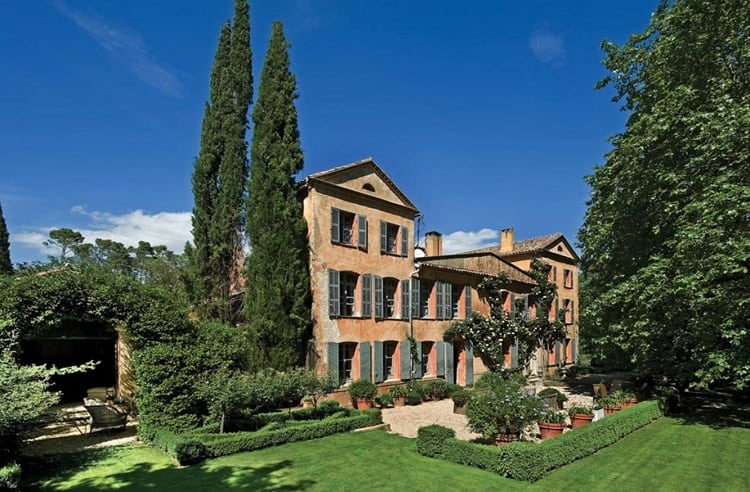 Ooh la la!
Located on 425 acres with vast gardens, a lake, and an olive grove, the Clooneys' French family home boasts 10,000 square feet across three floors.
The magnificent mansion also includes a 72-foot shaded pool, tennis courts, and a 25-acre vineyard.
More celebrity homes
Los Angeles or NYC? Where does Ryan Seacrest Live?
Brooke Shields Gets $7.4M for Her Charming Rustic-Chic L.A. Home
Matt Damon Sells Zen-Inspired L.A. House for $18 Million
Gwyneth Paltrow's Montecito Mansion is Her "Forever, Forever Home"