Justin Drew Bieber has come a long way from his simple life in Ontario, Canada.
The 29-year-old Baby crooner, who is now estimated to have a net worth of close to $500 million — after having recently sold his 291-song catalog for a whopping $200 million — worked his way up to become one of the most successful singers of all time.
Born in Stratford, Ontario, Canada to a teen mom, Bieber first rose to fame in 2009, after being discovered by his longtime manager, Scooter Braun, who stumbled upon one of his Youtube videos and was won over by his warm voice.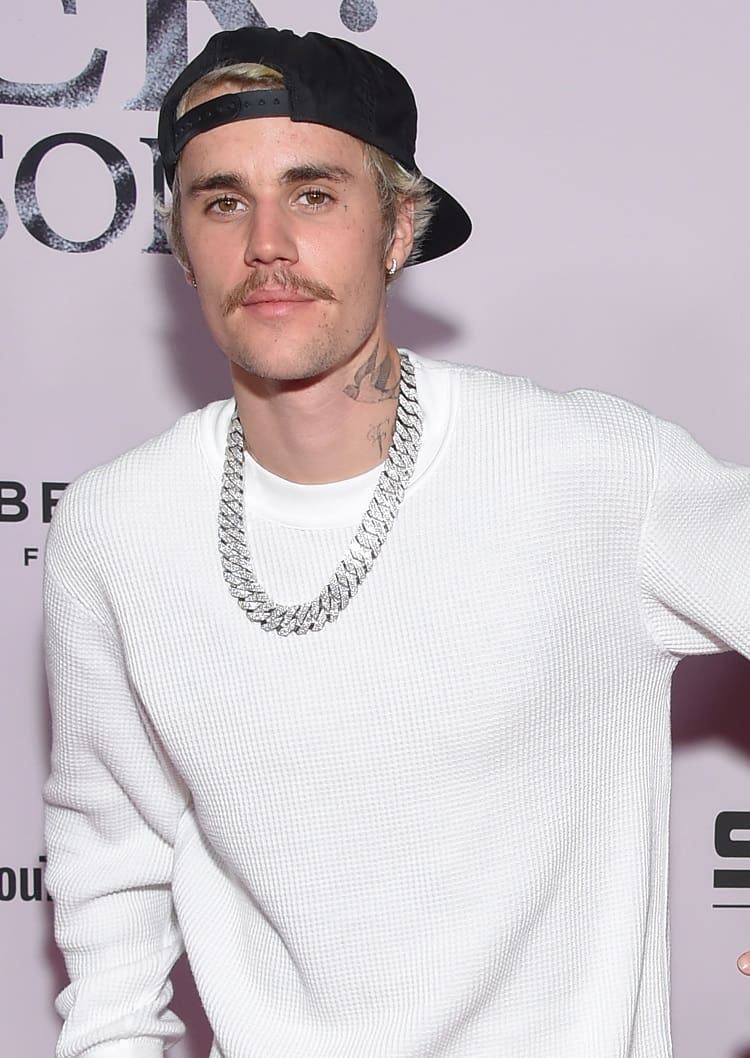 Braun, who also served as manager to some of the biggest names in music — from Ariana Grande to Taylor Swift, David Guetta, and Demi Lovato — then introduced Bieber to Usher, who took the young talent under his wing and guided his early career.
By 2010, Justin Bieber would become a worldwide sensation thanks to his smash global hit, Baby featuring Ludacris. Thirteen years later, the former child star is now a bona fide music icon, earning around $80 million per year from his music and merch sales.
Aside from the awards he has amassed throughout his career, he has also collected many impressive real estate properties. And while you can always catch a glimpse of Hailey and Justin Bieber's house on social media — the couple often posts eye-grabbing images and videos that give us a peek inside their current home in the ritzy Beverly Park enclave of Los Angeles — we thought we'd paint a fuller picture of all the houses Justin Bieber has lived in throughout the years.
So let's take a look at the superstar's most notable houses, from his humble childhood home to his million-dollar mansions.
Justin Bieber's houses: both past and present
His childhood home in Canada
Before the fame, Justin had a pretty ordinary childhood. He grew up in a 3-bedroom house in Stratford, a small city on the Avon River in southwest Ontario, Canada known for its namesake theatre festival.
While Bieber didn't live there full time, he spent a considerable amount of his childhood staying with his grandparents in the traditional-style home. The house has a brick exterior, an attached garage, and a family-sized recreational room.
Justin's old bedroom remained untouched for many years. According to reports, his room still had the original Toronto Maple Leafs wallpaper and matching bed cover when it was listed on the market in 2014 for $248,000, and you can take a look inside the house Justin Bieber grew up in thanks to this video that dates back to the time the house was put up for sale:
---
Justin Bieber's house in Calabasas, a $6.5 million 'starter home'
After his career took off, Bieber moved to Calabas, where he bought a Spanish-style mansion in the exclusive and celebrity-heavy gated community for $6.5 million in 2012.
The 'starter home' had a more-than-generous 11,746 square feet of living space, with six bedrooms and seven bathrooms. It also had its own library, private movie theater, and a 200-bottle wine cellar. The outdoor swimming pool has its own spa and casita for guests.
Bieber's stay in Calabasas was during a time when he was still living wildly.
The pop star's loud lifestyle made him a nuisance to his neighbors. He had run-ins with the police and even egged his neighbor's house, which cost him around $80,000 in restitution. He eventually sold his Calabasas house for $7.5 million to Khloe Kardashian (The Keeping up with the Kardashians star later sold the place in 2020 for a whopping $15.5 million.
---
The many rental properties he's called home over the years
Following his departure from Calabasas, Justin rented several properties, from Los Angeles to London, in the following years.
Justin's party house in Lake Hollywood
One of his standout rentals is a huge party mansion in Lake Hollywood, LA. He paid $29,000 every month to rent out the 16,000-square-foot mansion, which he used strictly for his lavish parties.
The 10-bedroom property was decked out in amenities including a nightclub zone, movie theaters, bars, and a music room. The outdoor pool is 80 feet long and has its own Hollywood sign. Take a tour of the controversial property — which also served as filming location for shows like American Idol and X-factor — gaining a reputation as Hollywood's most notorious party house:
The architecturally distinct 'Salad Spinner' mansion
Another one of his more memorable rented properties is the "Salad Spinner" mansion, dubbed as such because of its unconventional circular design that makes it look like a food processor.
Designed by architect Ed Niles, the 7,500-square-foot building is made up of steel and glass walls almost entirely, making it completely transparent. It comes with six bedrooms, six and a half bathrooms, a courtyard, an infinity pool, and a six-car garage.
SEE ALSO: Selena Gomez's house in Los Angeles has quite a troubled past
Bieber paid $59,000 a month for rent and made this into another party palace for two months in 2014. Take a look inside this spectacular property that Justin Bieber once called home:
Justin Bieber's house in London
In 2016, the singer rented a palatial property in London for $132,000 a month, making it the most expensive home he has ever rented.
Built in 1910, the huge London mansion sits on 2.5 acres of land and has massive square footage. It has 15 bedrooms, 13 bathrooms, two kitchens, and several dining areas. While it looks like a vintage palace on the outside, it is equipped with modern luxuries on the inside.
Amenities include a gymnasium, a steam room, a private theater, a sauna, and several recreation areas. It also has a large outdoor pool, its own wine cellar, and a full tennis court.
Countryside living in his native Ontario
It took a couple more years for Bieber to finally purchase another property again. In 2018, Justin dropped $5 million for a lakefront estate in Puslinch, Ontario.
The property is located in Canada's countryside and has over 9,000 square feet of living space and sits on 101 acres of land. The farmhouse-style home is the perfect couple's retreat space for Justin and Hailey. It is surrounded by lush greens, with no neighbors in sight.
SEE ALSO: Where does Ariana Grande live? The pop star's many luxury houses
The interiors feature a mix of rustic and modern details, with high ceilings, wooden beams, and an open floor plan. It has four ensuite bedrooms, five bathrooms, and impressive amenities including a game room, cinema, gym, observatory, and its own private race track.
The couple spent a lot of time in this countryside estate throughout the pandemic.
Justin and Hailey's first marital homes
Soon after the couple secretly tied the knot at their courthouse wedding in 2018, Justin and Hailey Bieber started renting a five-bedroom Spanish-style beauty in Toluca Lake.
While the property was offered as a pocket listing at the time (with an $8.5 million price tag that matches the amount the couple would spend on another L.A mansion just a few months later), Bieber instead chose to rent the manse for nearly $100,000/month.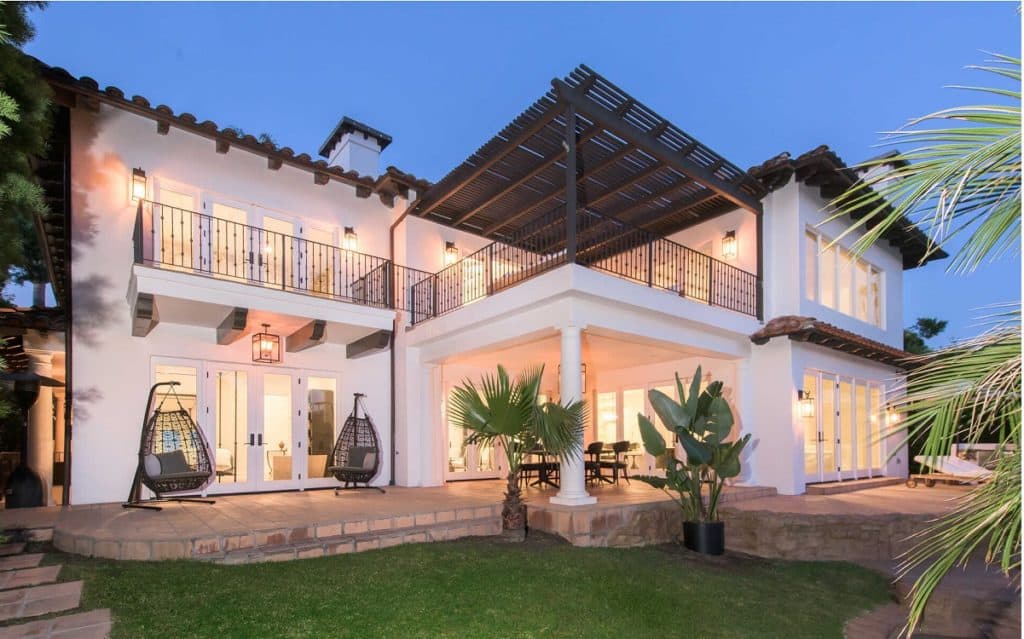 With 5 bedrooms, 7 full baths, 500 square feet of covered patios and a 1,200-square-foot garage large enough for 6 cars, Justin and Hailey first home together also had a professional recording studio, pool, spa, private dock with two paddle boats, gym and much more.
The couple's post-wedding getaway, a 6,500-square-foot home set at 9928 Toluca Lake Avenue was built back in 2000 and, according to a past listing description, has since "been taken down to the studs and completely rebuilt", to exquisite results.
It was, however, the last property the couple rented before they bought their first marital home in Holmby Hills, Los Angeles.
They purchased that property in November 2019 for $8.5 million and also stayed there during the lockdown. The 6,000-square-foot modern mansion has a split-level living space style, with contemporary details and beautiful grounds.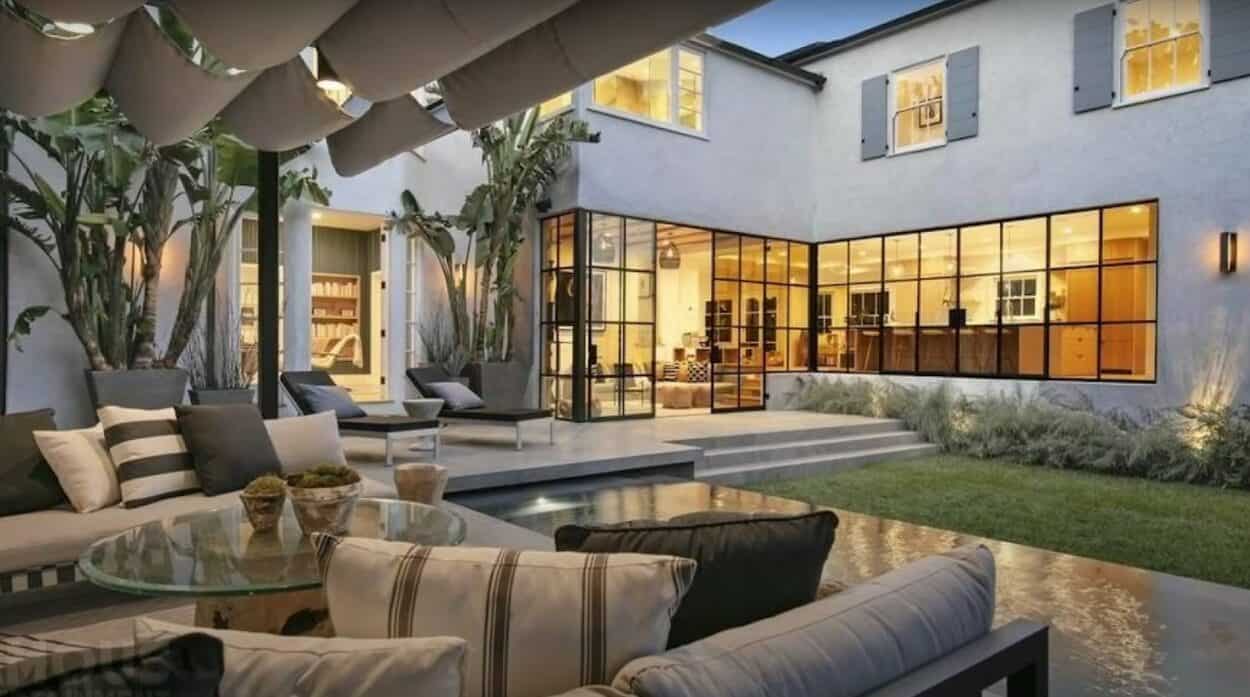 It has five bedrooms, seven bathrooms, a theater, a wine cellar, and a spacious master suite with its own fireplace and custom walk-in wardrobe.
The outdoor space features a beautiful backyard (pictured above) with a cozy cabana, a barbecue area, and an infinity pool. The couple sold the property in 2020, including all the furniture, for less than $8 million, incurring a loss of over $500,000.
The kick? Justin started his home selling process by just asking his Instagram fans if they're up for buying his Beverly Hills home:
---
Where Justin Bieber lives now with wife Hailey Bieber
A year and a half after they bought their marital home, the Biebers also purchased a massive mansion in the exclusive Beverly Park neighborhood.
The gated community is home to many celebrities including Lisa Vanderpump, Denzel Washington, Eddie Murphy, and Adele — and it only makes sense that Hailey and Justin Bieber's house is set in this star-studded neighborhood (which also happens to be Los Angeles' priciest).
SEE ALSO: Adele's house in Beverly Park, bought from action star Sylvester Stallone
They bought the 11,145-square-foot mansion for a whopping $25.8 million, making it Justin's most expensive property to date.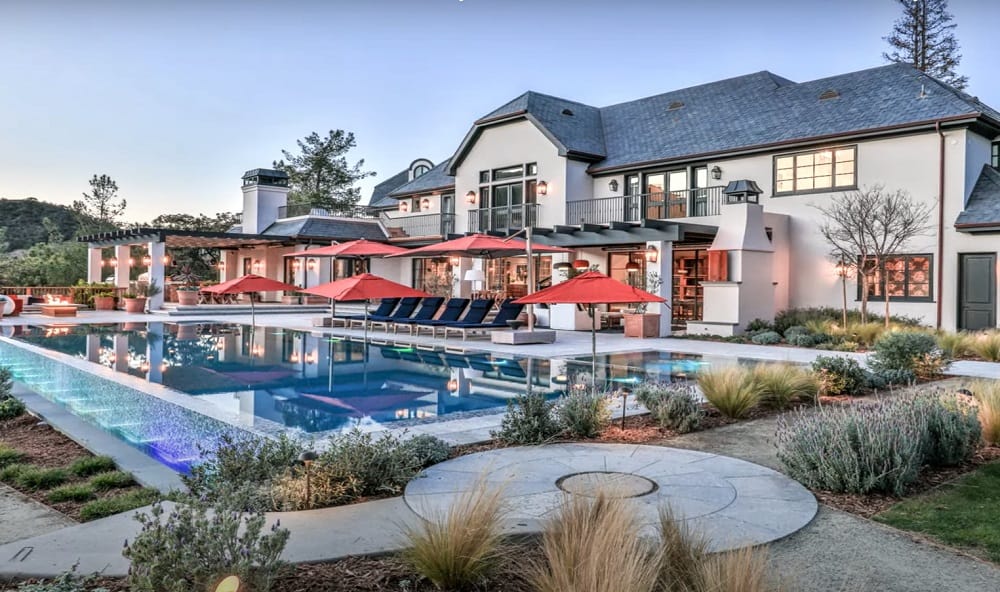 The house sits on 2.5 acres of land and has seven bedrooms and 10 bathrooms. It has a two-story grand foyer, a large family room that opens to the kitchen, and a library connected to the gardens.
The master suite has floor-to-ceiling glass doors, offering a view of the surrounding mountains. Amenities include a designer kitchen, a movie theater, a gym, an infinity swimming pool, and a full tennis court. Here's a photo gallery of the striking house — which was once listed for as high as $42 million:
The young couple seems to have found their perfect place, as they have decided to settle in this property. The celeb hot spot is not only secure and private, but it is also family-friendly, making it ideal for the future baby Bieber!
More stories you might like
Where does Ariana Grande live? The pop star's many luxury houses
Machine Gun Kelly's house in Los Angeles, bought from Youtuber Logan Paul
Post Malone's house in Utah doubles as a doomsday bunker
Drake's Mansion in Toronto, the Star of his 'Toosie Slide' Video, Is Peak Luxury