It seems like just months ago we were covering the news that Pete Davidson has finally moved out of his mom's basement and into a luxurious $1.2 million waterfront bachelor pad.
And now, the former SNL cast member is already selling the posh waterfront condo he bought at the height of his whirlwind romance with reality star Kim Kardashian — and leaving his beloved Staten Island behind in order to move to Brooklyn.
For those unfamiliar with Davidson's story, his father was a firefighter who died while rescuing people in the 9/11 World Trade Center attack. The comedian has always been transparent about his story and also his mental health, rising to prominence in recent years with his candid humor.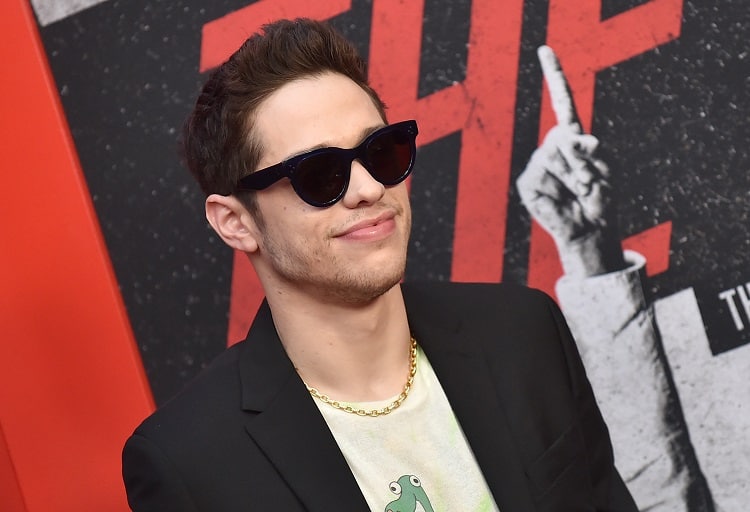 While Pete may have had his share of struggles growing up, he has made a name for himself and often used his story to entertain and inspire his audience. After 8 seasons with Saturday Night Live, the comedian/actor announced his departure from the show, focusing on his comedy and acting career, landing roles in The Suicide Squad and in the acclaimed slasher movie Bodies Bodies Bodies.
Though admittedly, it's his personal life that holds headlines more than his achievements. And while we're not equipped to comment on his relationship status, we're here to answer another question fans often have: Where does Pete Davidson live?
Pete Davidson now lives in Brooklyn, in an upscale rental
Born and raised in Staten Island, Davidson initially wanted to stay close to his roots and bought his first property — a 2-bedroom waterfront condo he paid $1.2 million for back in 2021 — in the borough.
But it wasn't long before the Staten Island native got tired of commuting to the city and listed his property for sale, choosing to make Brooklyn his home instead.
"I am moving to Brooklyn. I am very excited," Pete Davidson said in an interview with NBCLX host Tabitha Lipki, adding that "I love Staten Island, but it takes too long to get over the bridge."
Pete Davidson asks $1.3M for Staten Island condo after Brooklyn move https://t.co/9JOhtGpn8f pic.twitter.com/gDfVLZx0Vg

— New York Post (@nypost) December 5, 2022
That's right, the crowned King of Staten Island now lives in Brooklyn, where he's reportedly paying $30,000/month for a sprawling newly-renovated loft with breathtaking New York City views.
Pete Davidson's home is a 4,500-square-foot penthouse loft with arched windows and views of the Brooklyn Bridge and Manhattan skyline, set in the hip Dumbo neighborhood in Brooklyn.
For the longest time, he was famously living in his mom's basement
Prior to his first luxury condo upgrade, Pete was living in his mom's basement — and didn't shy away from sharing that with fans everywhere.
But, before you think that he is a freeloader who was just too lazy to move out, let us clarify — he actually bought the house with his mom because he wanted to secure her home first, before buying his own place.
"So I live with my mom… well we bought a house together, but nobody believes that. So I live with my mom, kinda," he explained on The Tonight Show Starring Jimmy Fallon.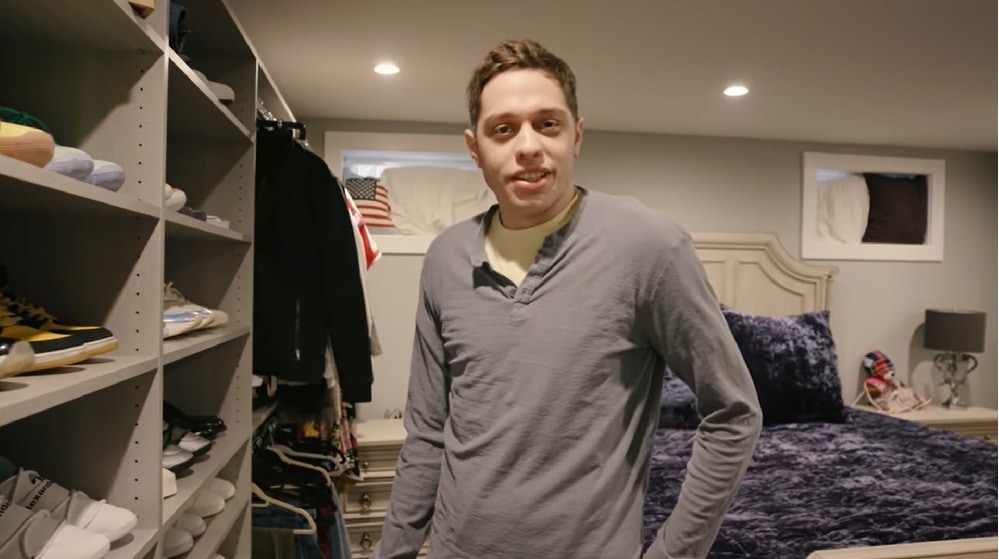 "So I have, like, a basement that's mine, but that's, like, an apartment, so I live underneath her."
The Staten Island home Davidson shared with his mom costs $1.3 million and has four bedrooms and four bathrooms. It features a grand entryway with a stained glass skylight overhead that filters the light beautifully. Inside, there is a custom kitchen, a brick fireplace in the living room and a private master wing.
SEE ALSO: Where does Ariana Grande live? The pop star's many luxury houses
To make the best out of his unconventional living situation, Pete turned his mom's basement into a cool man cave, complete with an entertainment and gaming area for his guests.
The spacious basement also has a large open closet space, a small kitchen, a roomy bathroom, a private office, and a bedroom.
Pete was pretty proud of his basement dwelling, which he dubbed "The Cave", and also of his close relationship with his mom. He even gave an exclusive tour of his quarters in a Netflix special.
There is definitely no shame in living in your mom's house, especially if you helped pay for the place too!
Pete Davidson's first home was a luxury waterfront condo in Staten Island
In 2021, Pete confirmed that he has fully moved out of his mom's place. He chose a condo unit not too far away from his old house.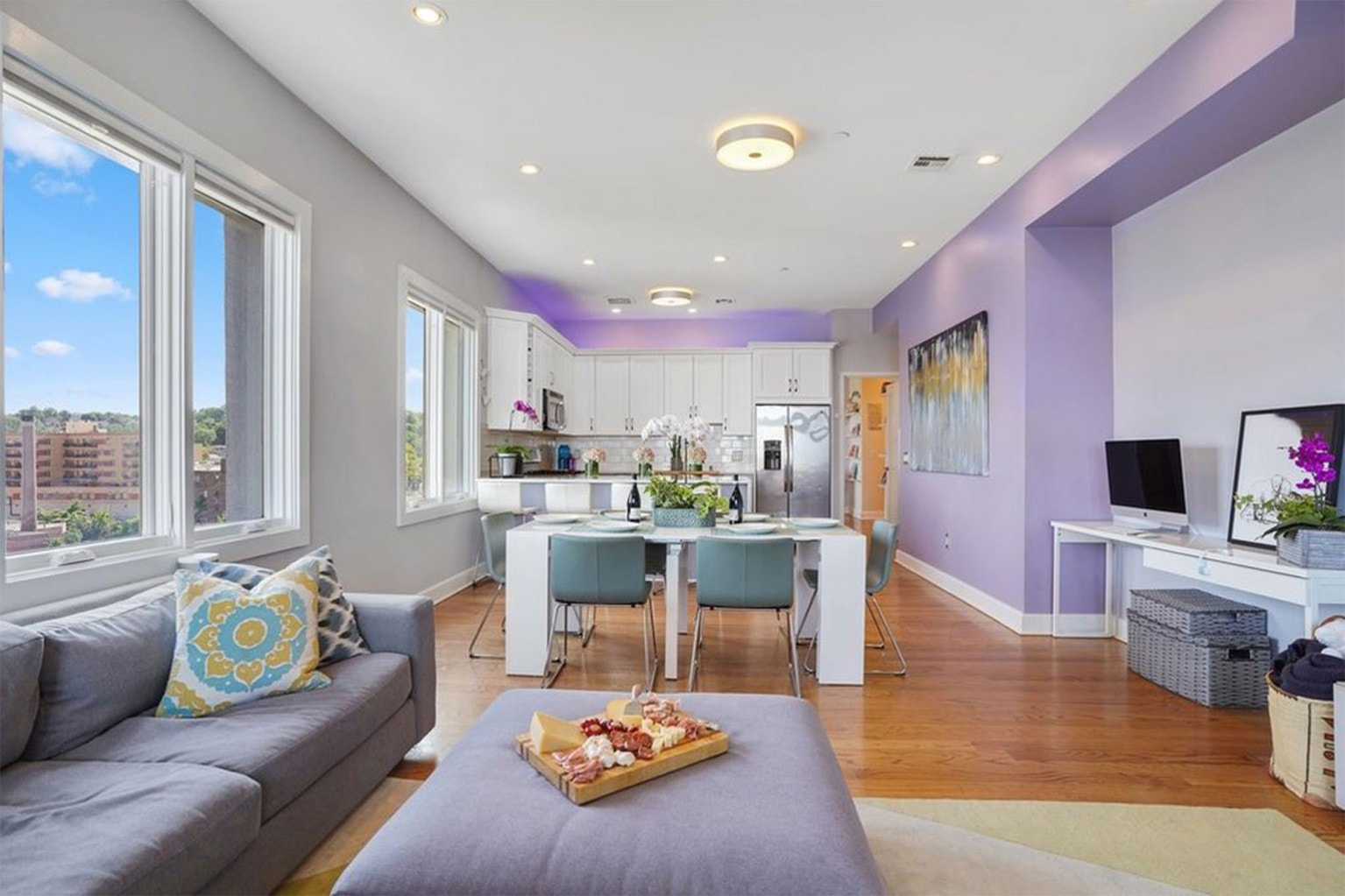 Moving out of his native Staten Island wasn't as much of an option at the time after Judd Apatow (the famous director/producer) crowned him as The King of Staten Island in his 2020 comedy-drama that was loosely based on the star's real-life story and personal battles.
The luxury condo, which Pete acquired for $1.2 million, is situated right by the water, offering a great view of the Manhattan skyline. It has two bedrooms, two and a half bathrooms, and plenty of modern living space.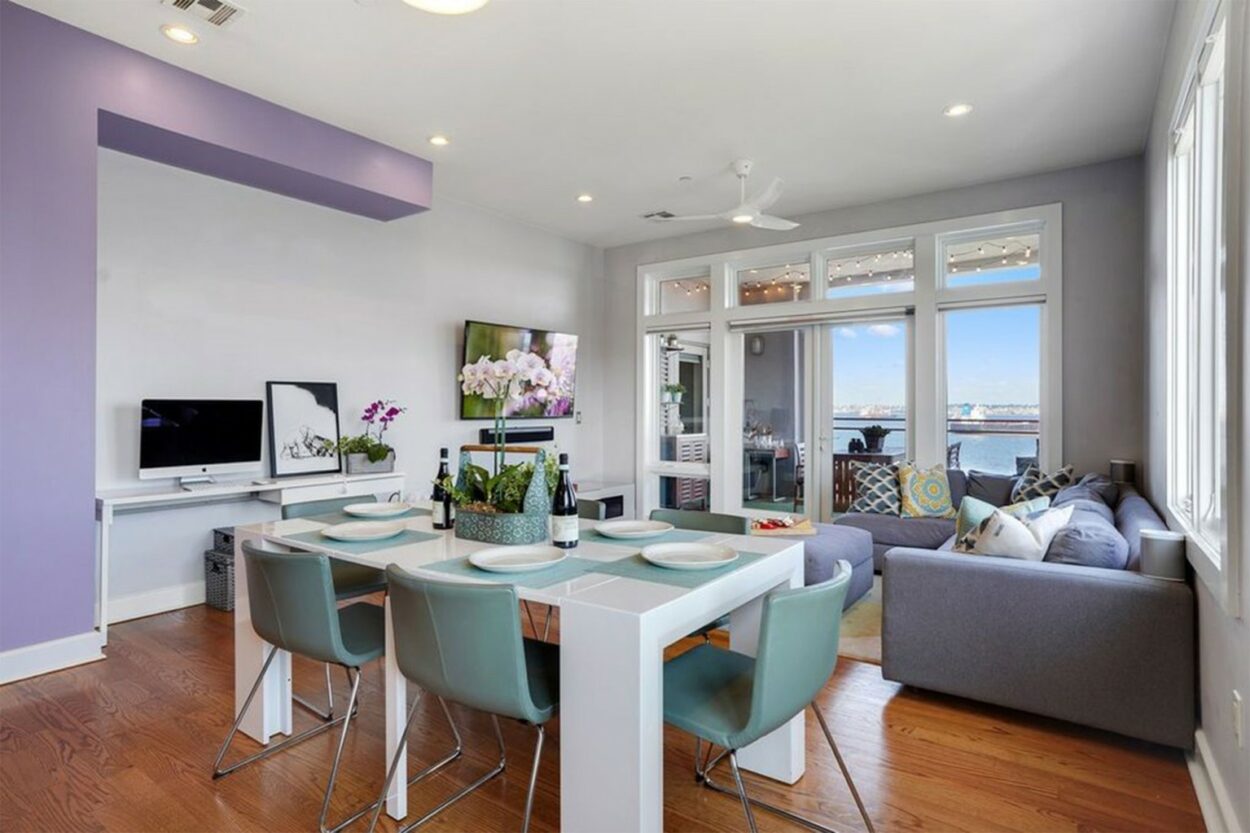 Described in its original listing as the "pinnacle of luxury living", the upscale apartment is the perfect choice for the self-proclaimed "King of Staten Island".
Pete Davidson's home boasts a contemporary-coastal look with an open floor plan that combines the living room, dining area and kitchen.
It also comes equipped with modern furnishings, including a Jacuzzi tub, which likely came in handy during date night with Kim Kardashian. The two had a short-lived, heavily covered romance back in 2022, and Kim has often been spotted visiting Pete's condo while the two were together.
With high ceilings and large windows all over, the apartment gets more than enough natural light, making the interiors more cozy and warm.
One of the highlights of the place is the airy outdoor terrace, which is a great space for entertaining guests. The terrace is accessible from the living room and the master bedroom.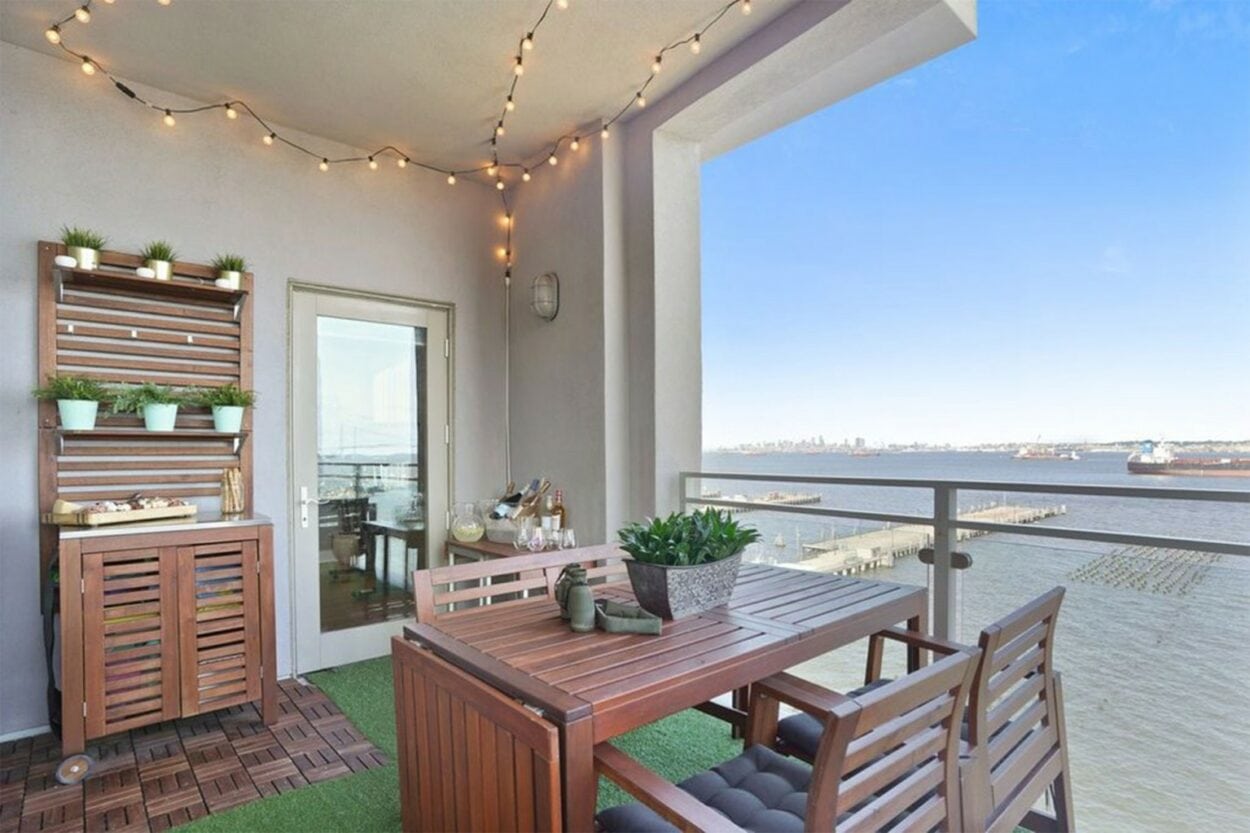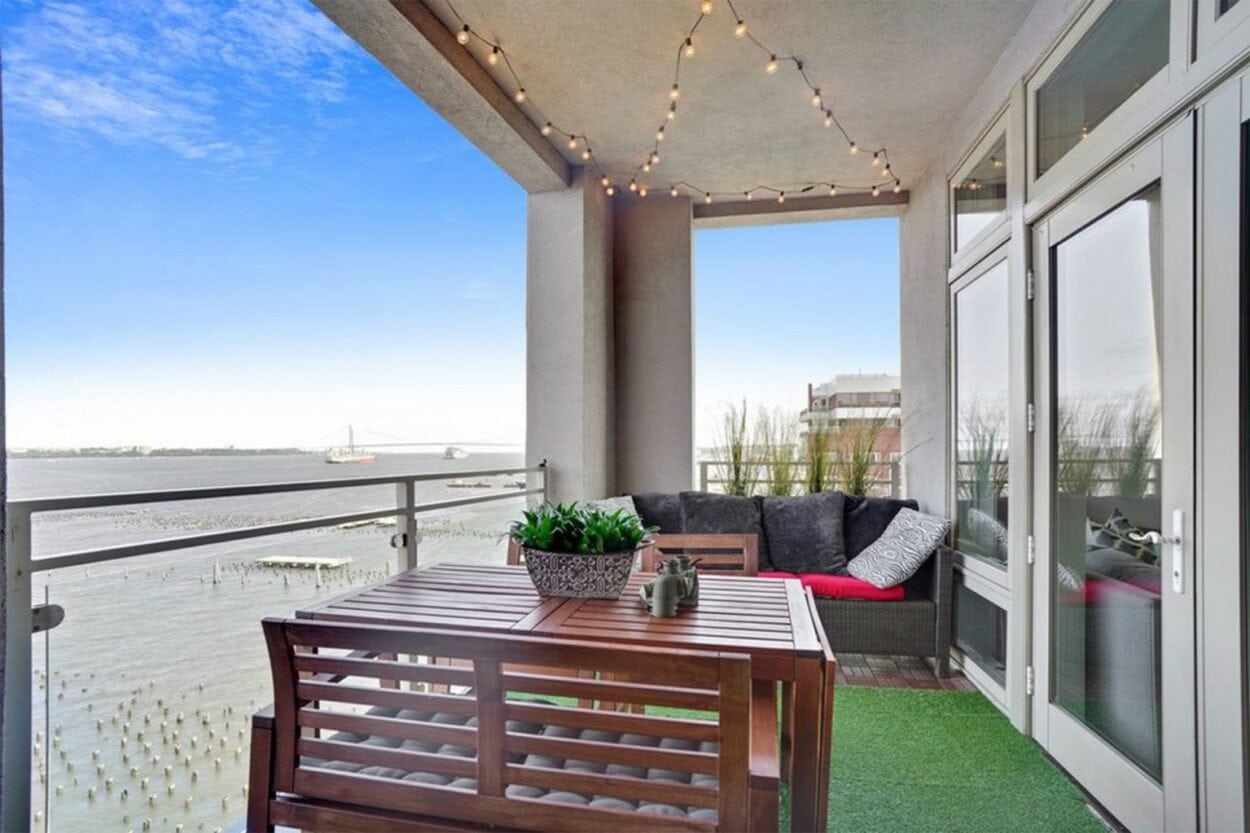 With a glass balcony that provides a clear view of the surroundings, the terrace is arguably the best part of Pete Davidson's house and the perfect spot to truly enjoy the perks of waterfront living.
Davidson listed his Staten Island pad for sale in late 2022, asking $1.3 million for the waterfront condo set in the luxury Accolades building.
The SNL funny guy has had quite a controversial love life
While Pete cozying up with girlfriend Kim Kardashian was all the rave in 2022, the former SNL funnyman has moved on from his whirlwind romance with the reality star, which drew the ire of Kim's ex, rapper Kanye West (now known as Ye), who made many derisory comments about Kardashian's then-boyfriend, who he calls 'Skete'.
Kardashian romance aside, Davidson's dating life has long been under public scrutiny because he is notorious for having short flings with high-profile celebrities.
He was briefly engaged to pop sensation Ariana Grande and also dated actress Margaret Qualley, model Kaia Gerber, Bridgerton star Phoebe Dynevor, and actress Kate Beckinsale, among others.
After his split from Kim K, Davidson started dating model Emily Ratajkowski, but the romance was short-lived, with the couple splitting two months later. Pete was quick to move on and started dating his Bodies, Bodies, Bodies co-star, Chase Sui Wonders.
And while he has yet to commit to any of the outstanding ladies in his life, his previous condo purchase does show signs that the comedian might be looking to settle down.
More stories you might like
Where Does Trevor Noah Live? A Closer Look at the Daily Show Host's Penthouse in Manhattan
From a Prince to a King: A Look at Will Smith & Jada Pinkett Smith's Real Estate Portfolio
Taylor Swift's Holiday House — Home to "the Last Great American Dynasty"
'Biggest Loser' Host Bob Harper's Industrial-Chic NYC Pad Is On the Market for $2.3 Million