*Please note that this article contains affiliate links. Fancy Pants Homes will receive a small percentage out of the value of anything you buy if referred by our site, money that will go into creating content for you. Thank you for supporting Fancy Pants Homes.
---
We make a goal out of building our dream home one day and we work hard to make it happen. Ever passed by a gorgeous house and just stared at it for a few minutes? I know I did! Then went about my business thinking I'll probably never afford it anyway…
But what if you could create an amazing home using dollar store decorating hacks? After all, it's just about combining cool ideas with good taste. And if you're not the creative type, don't worry! We'll give you a list of ingenious home hacks that will transform your interiors.
Here are 16 of our favorite decor hacks for an affordable fancy home:
1. Use lighter colors when painting a small room to make it feel bigger
If you're lacking on space, the first trick you can use to make a room feel larger is painting the walls in softer, lighter colors. White and beige never get out of style, but if these seem a bit dull, you can always choose soft shades like straw, pearl grey, blush, sage, sky blue or eggshell.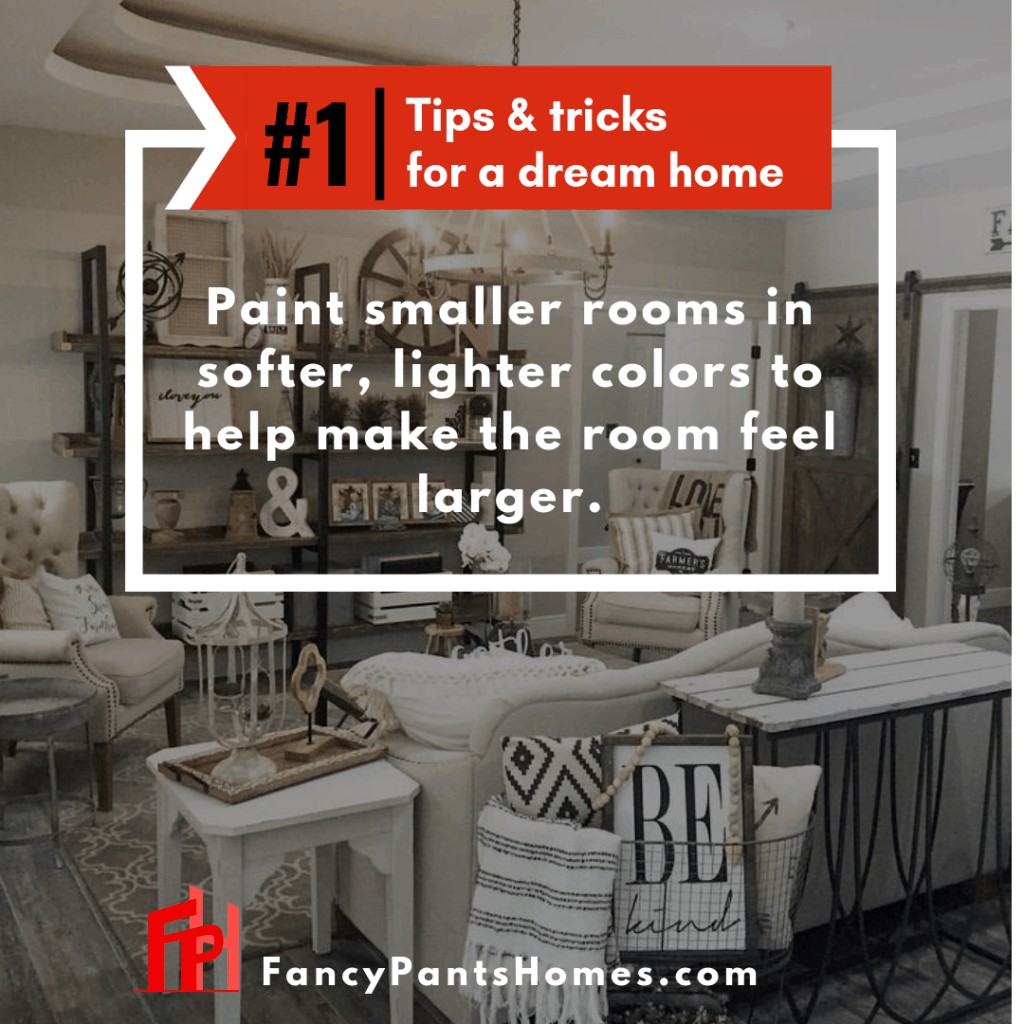 2. Signal your style by painting your front door in a vibrant color
Your front door is your home's first impression. Tell your neighbors about your personality by painting it in a bold, glossy color.
In fact, you can even use take things a step further and make a statement with the color you choose for your front door and make use of conventions. For instance, in Feng Shui, a red front door simply means "welcome." While in Scotland, painting your front door red means that you paid off your mortgage.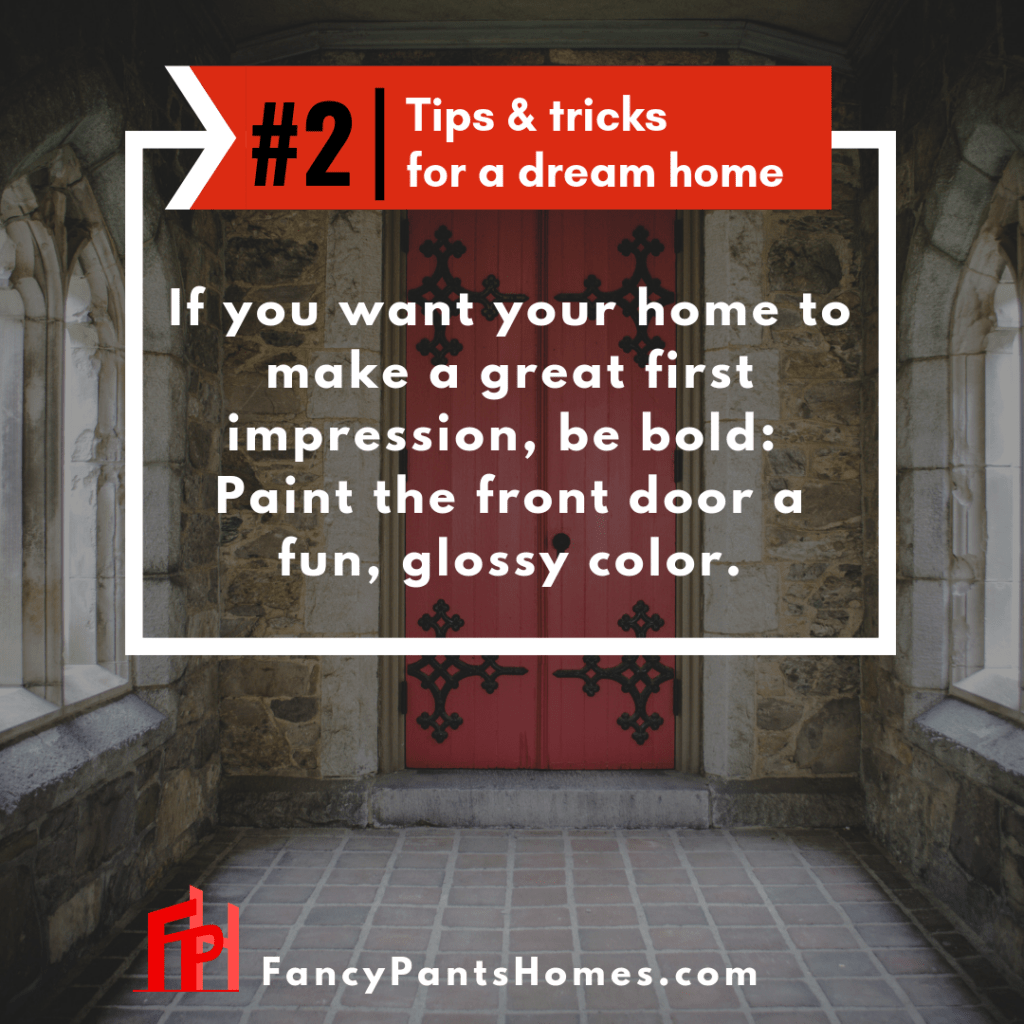 3. Hide your router inside a hollowed-out book
Tired of that router ruining the looks of your bookshelf or coffee table? Use a hollowed-out book to hide it. Just make sure to cut out the part that covers the router's vents. This way you'll prevent it from overheating.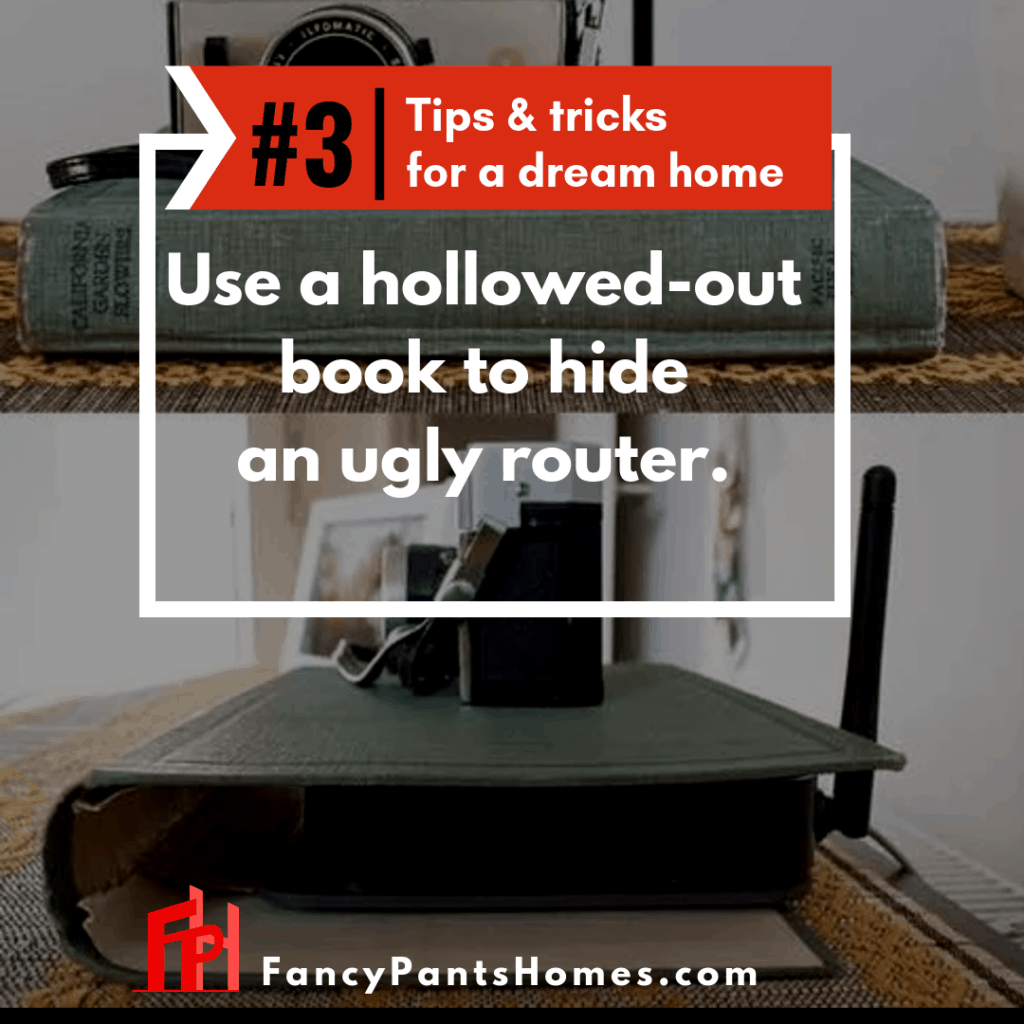 4. To cast a lovely shadow, use a Sharpie to draw shapes on a light bulb
Or color it entirely if you love soft light. However, if you choose to simply draw a smiley face (let's say) on a light bulb, the pattern will not be reflected on the walls. Not as you've drawn it anyway. But you can still do it for the sake of design.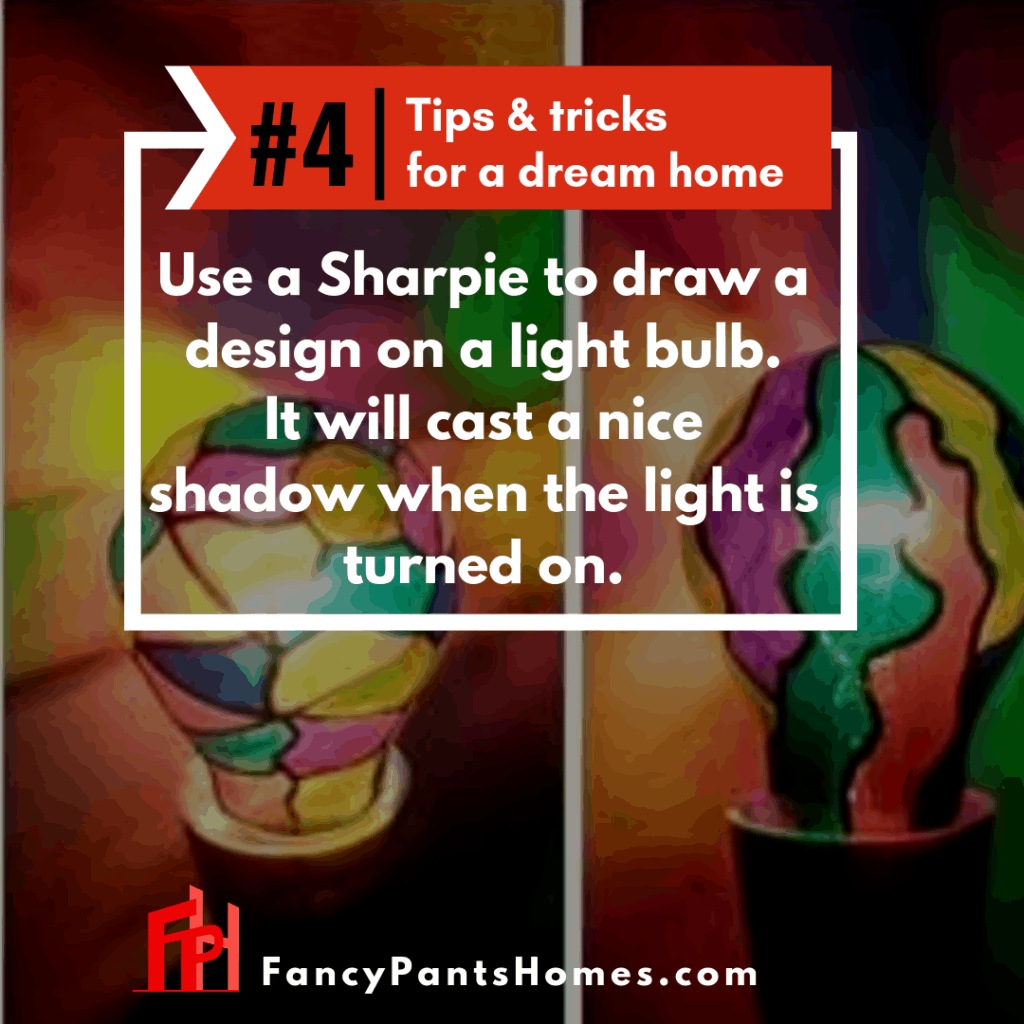 5. Paint the sides of your doors a bright, playful color
This is a small DIY home decor hack that can actually make a big impact. Besides, it requires minimum time and effort. So grab a little tin of paint, pick an awesome color that you think goes well with the accents you've already incorporated in your home decor and dedicate an hour of your time for this small home project. You will love the result!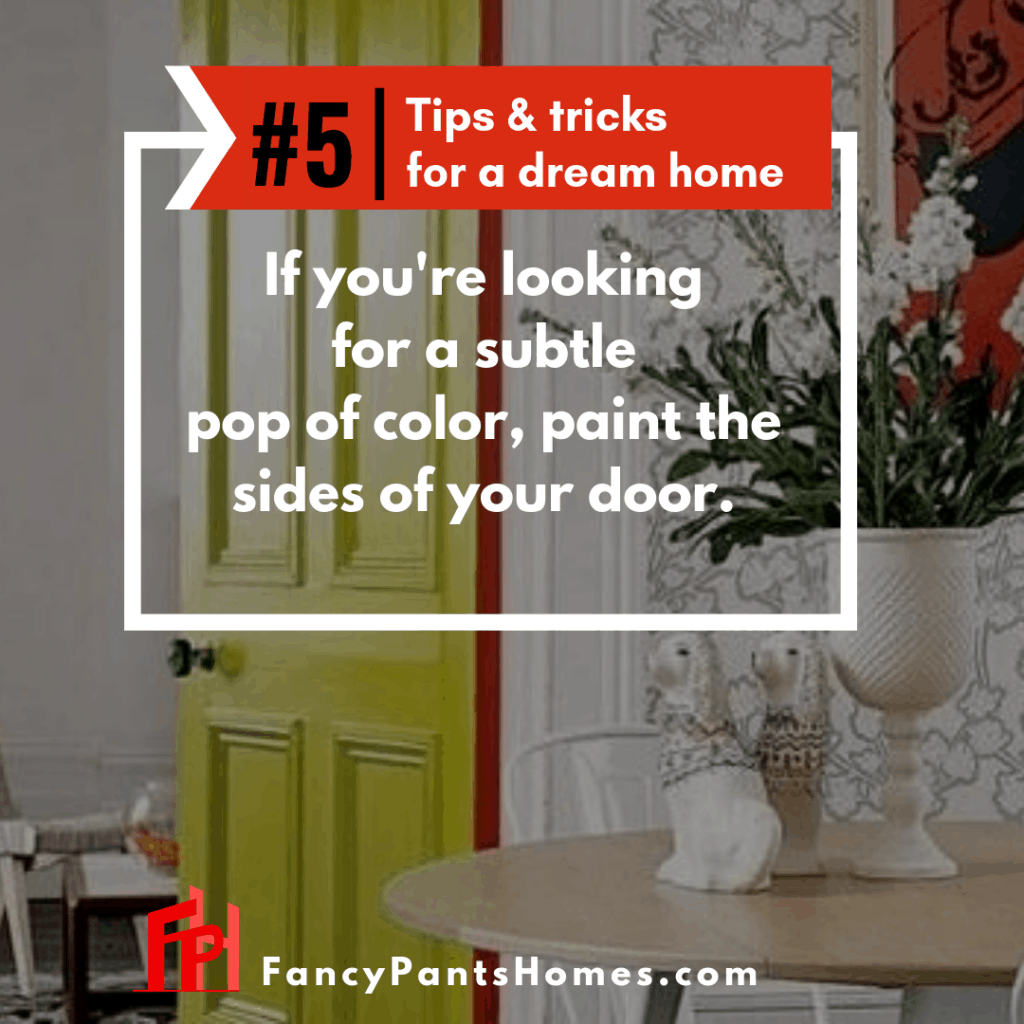 6. Use an old ladder to create your own shoe rack
We love DIY hacks that require little to no money. Depending on how your old ladder looks like, you can repaint it or just put it in the desired spot. At least now you won't stumble over 10 pairs of shoes piling up at your front door.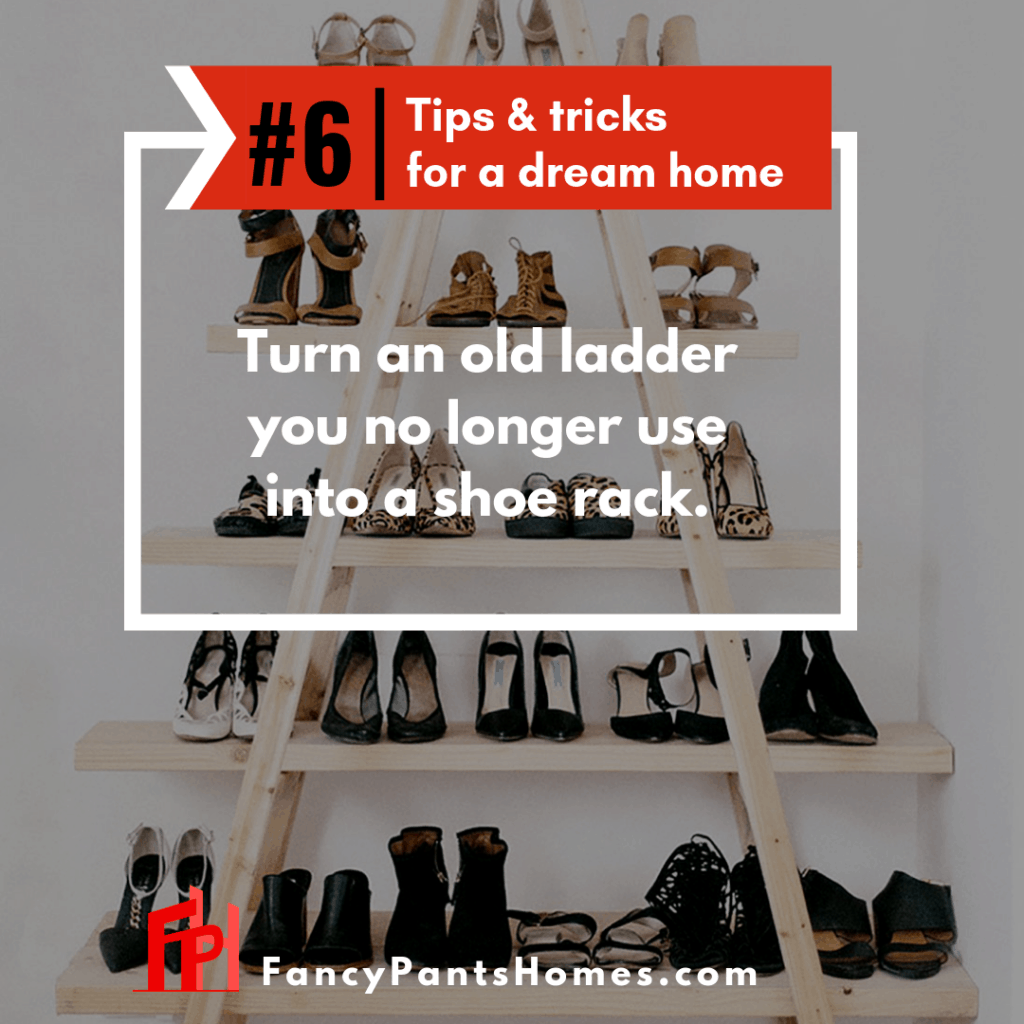 7. Reinvent a boring dark lampshade by poking holes in it
Well, it's more like creating a design or an image by poking the lampshade. You want to make it look more interesting, not ruin it. With a little dedication you can create a dreamy starry effect or your own big city lights.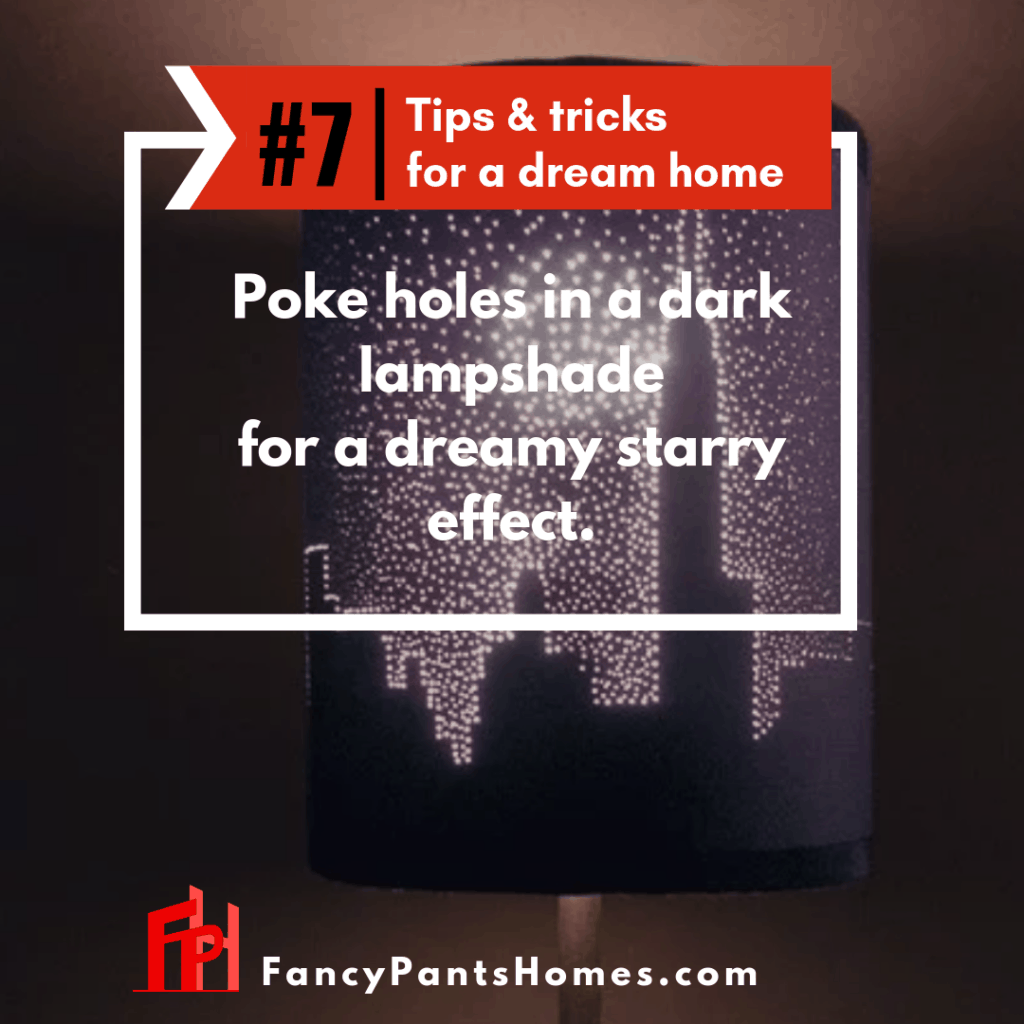 8. Restore old furniture by using contact paper
If you're looking for cheap home DIY decor ideas, breathe life into an old piece of furniture by covering the 'damage' with contact paper. The good thing about contact paper is that you can stick it on any dry, clean and flat surface (not to mention it comes in so many beautiful colors and patterns that your design choices are endless).
And just like that, your kitchen countertop has that marble look you love but can't afford.
9. Use coins to decorate… whatever you want
Time to break the piggy bank and get creative. Make yourself a penny floor; glue your coin collection on a mirror frame or on a plate. Home decor hacks are a wise way to use your pennies.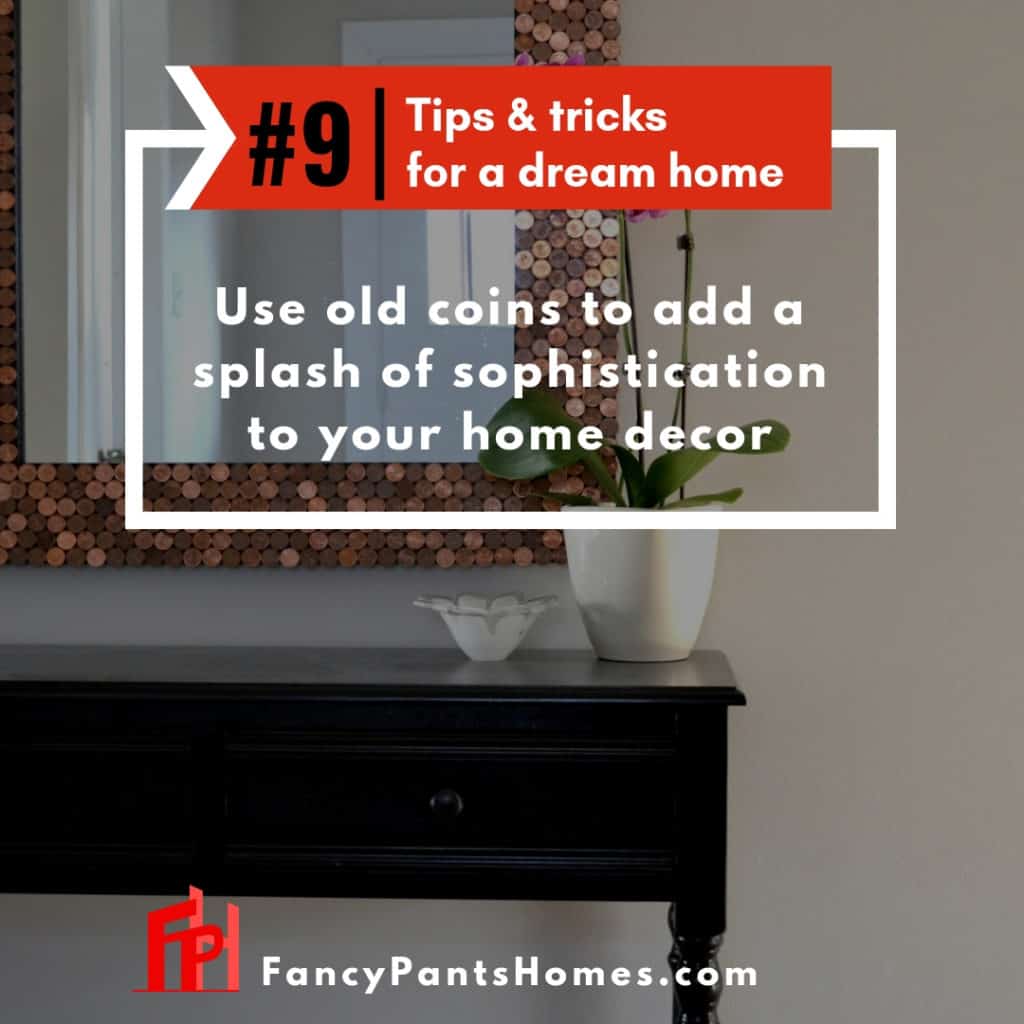 10. Frame your favorite pictures with washi tape
Most of us love hanging memories on the wall, but when we lack space, picture frames can crowd the place even more. A great and cheaper alternative would be to frame your pictures with washi tape after attaching them to the wall.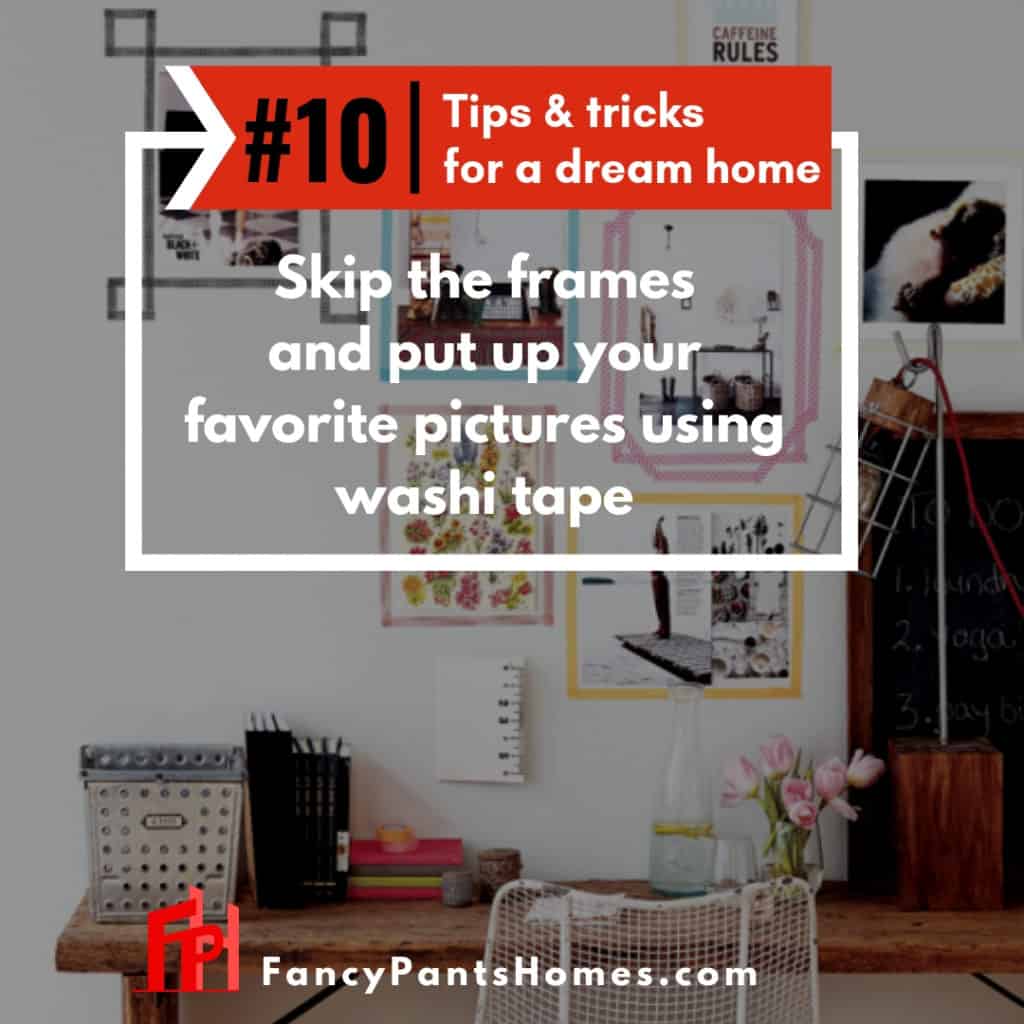 11. Brighten your room with colorful throw pillows
Those small cushions are great accessories for your sofa. Don't be afraid to mix and match colors and textures. Some crisp new pillow covers will change the overall appearance of your room.
>> Buy them here: Colorful and affordable throw pillows that will add extra flair to your room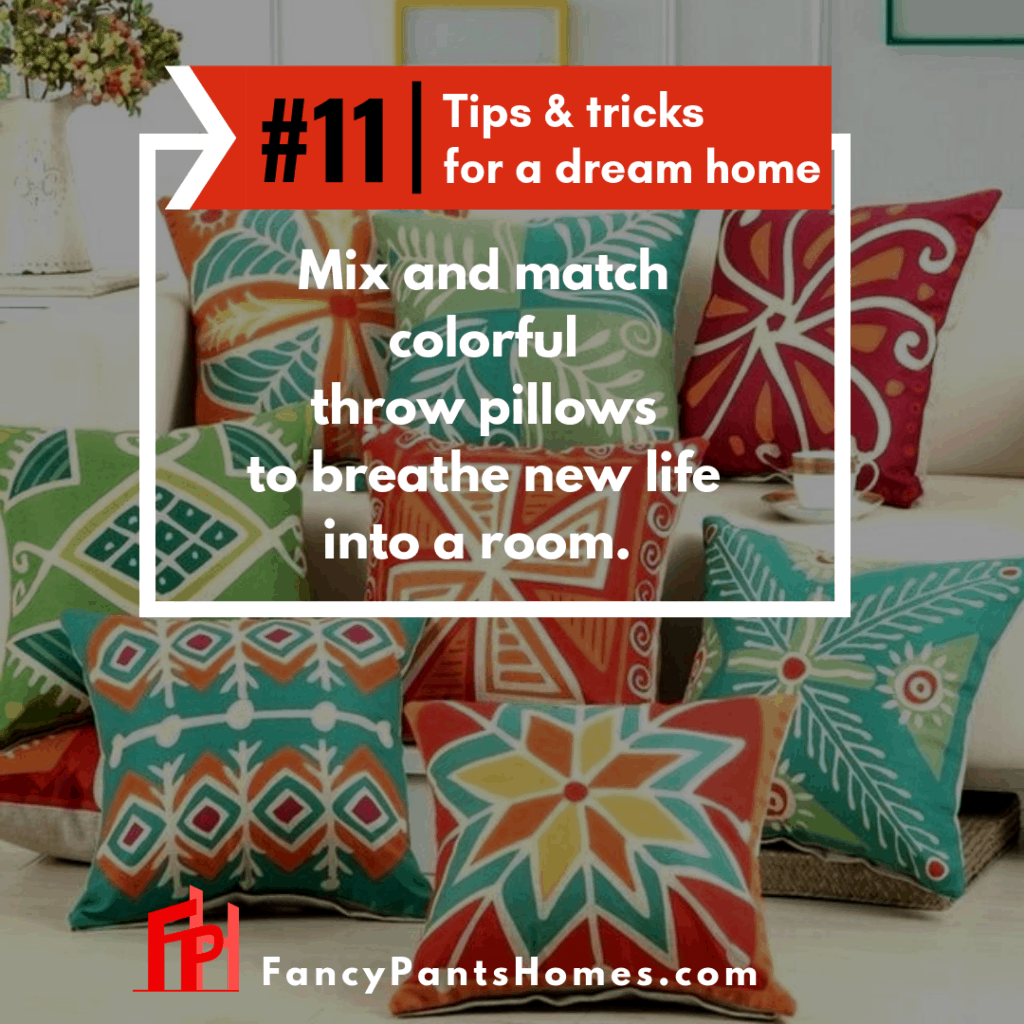 12. Go bold with a stylish backslash
You can do it for both your kitchen and your toilet without breaking the bank. Pay special attention to colors and patterns to bring a cheerful feeling with very little work on your part. You can use peel and stick tiles so you don't break the piggy bank.
>> Buy it here: Add Color And Drama To Your Room With Peel And Stick Wallpapers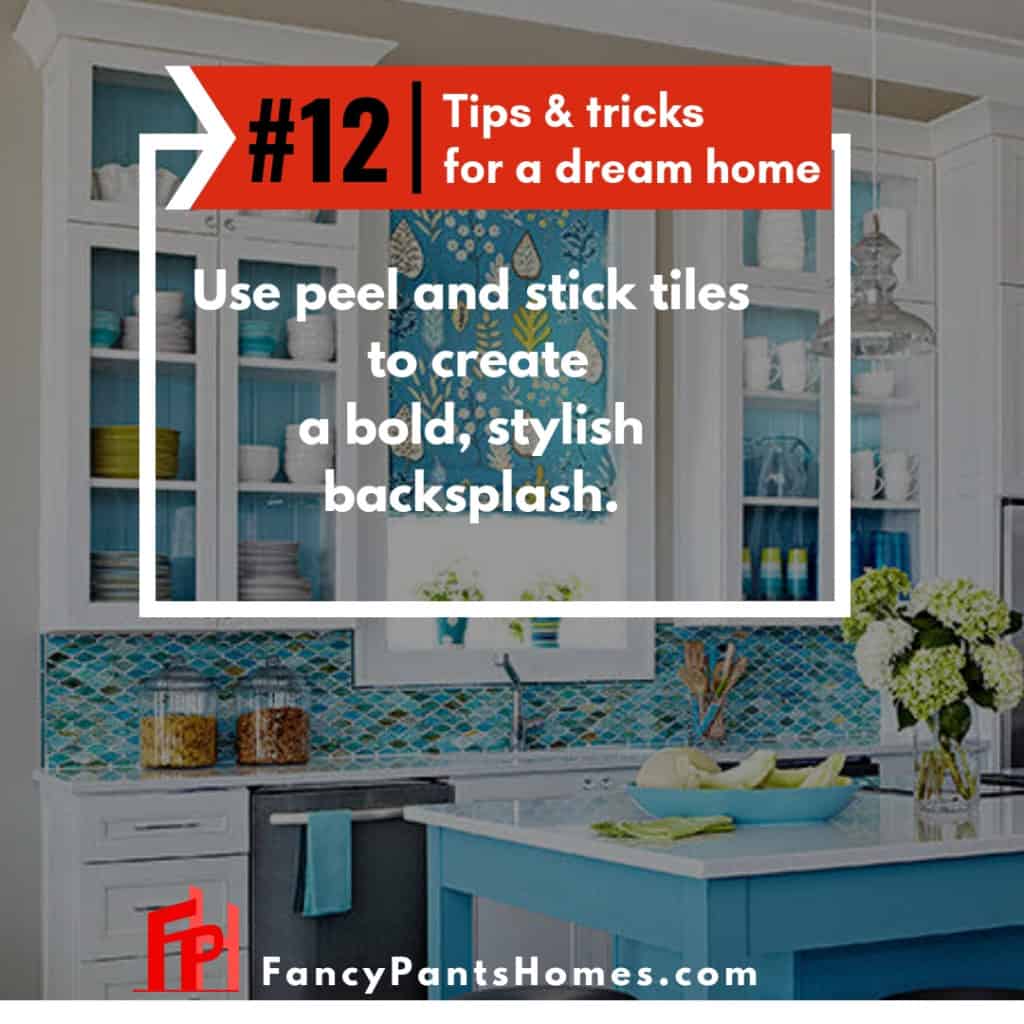 13. Use mirrors to make your room look larger
Large mirrors reflect the room back and will trick you into thinking a place is bigger than it actually is. It's a great visual trick to use to make your room feel larger (and fancier), just make sure not to try going into the 'other room'.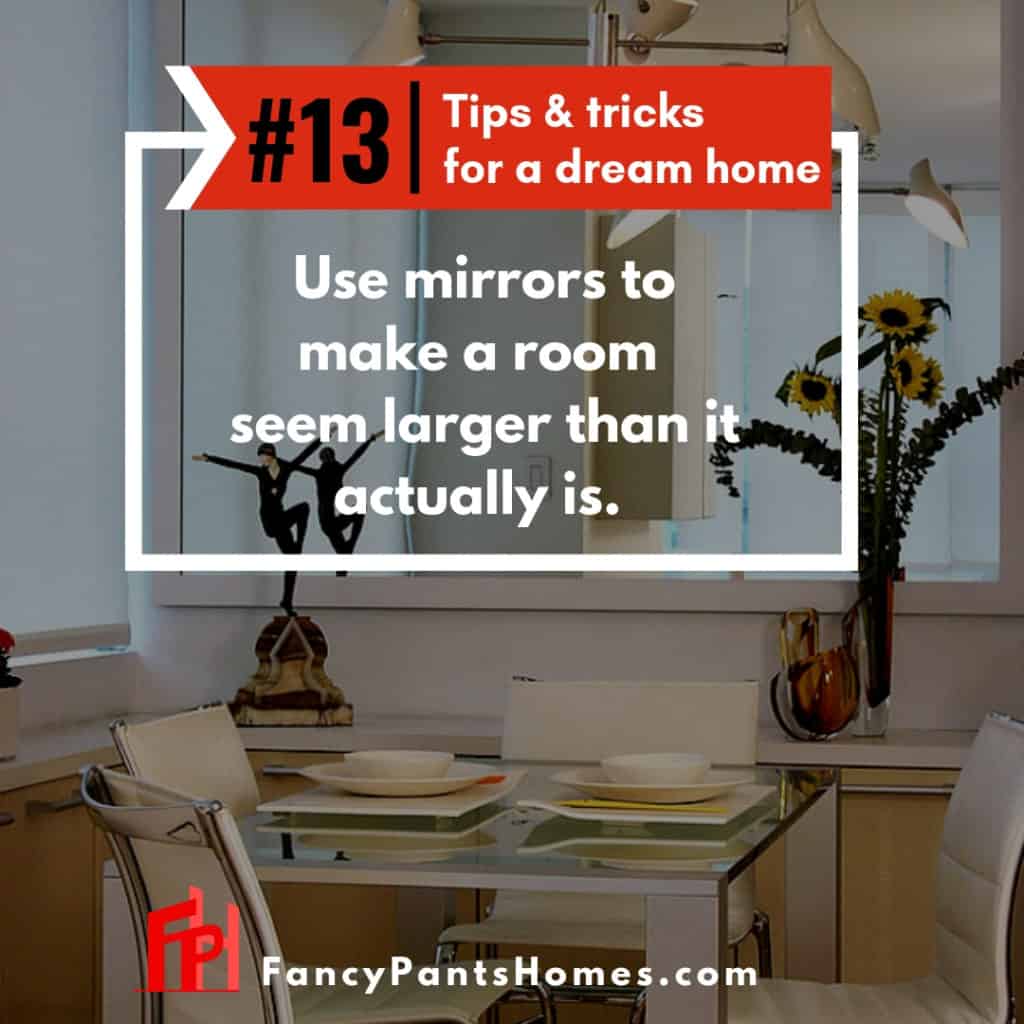 14. Get rid of useless things
If you still have things you haven't been using for years or a certain object makes you groan, get rid of it. Don't act like a hoarder and give yourself some space to breathe. Less is usually better when decorating your home.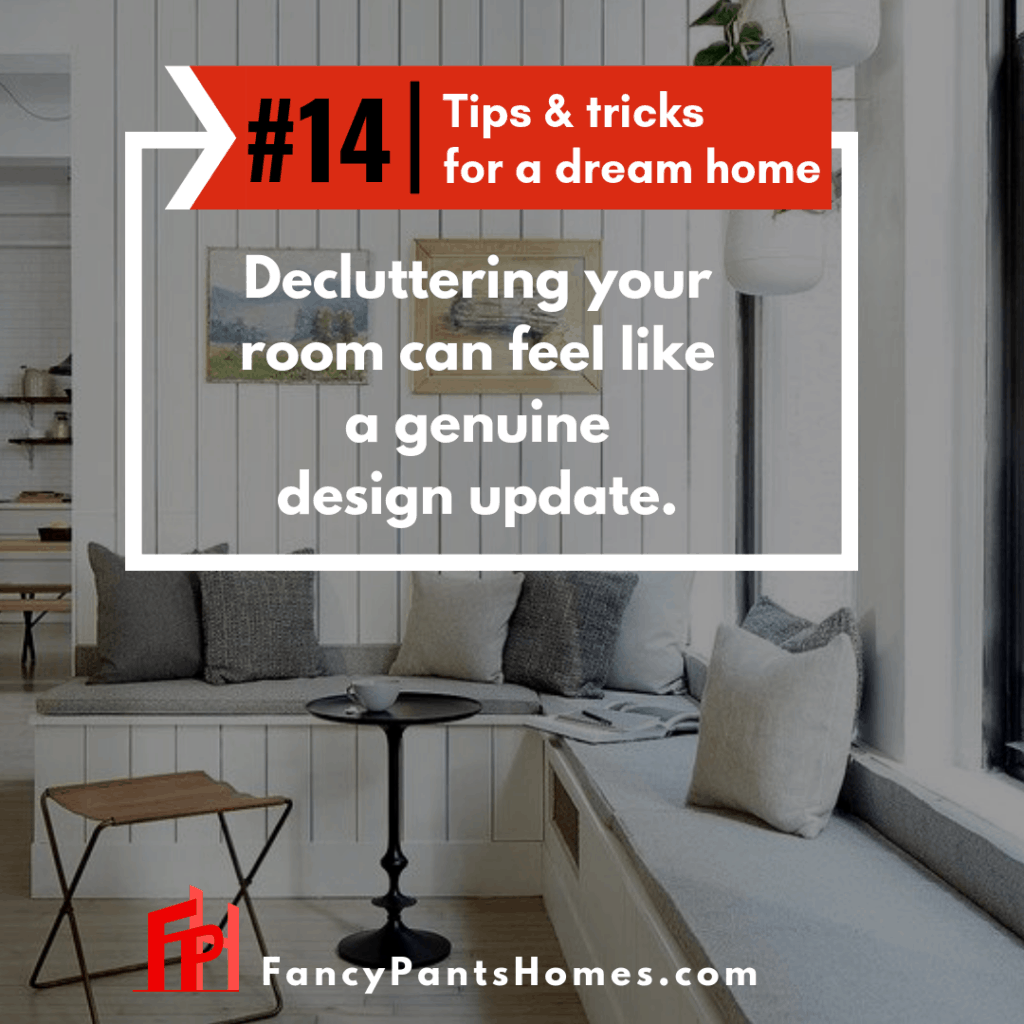 15. Pick fluffy towels you'll love to use
Time to throw away those old discolored towels that make your space look dirty and cheap. Use the fluffy ones you keep in your closet. You know… those that make you feel like you're staying in a fancy hotel. 🙂 You can easily score extra points here by playing around with the way you showcase them.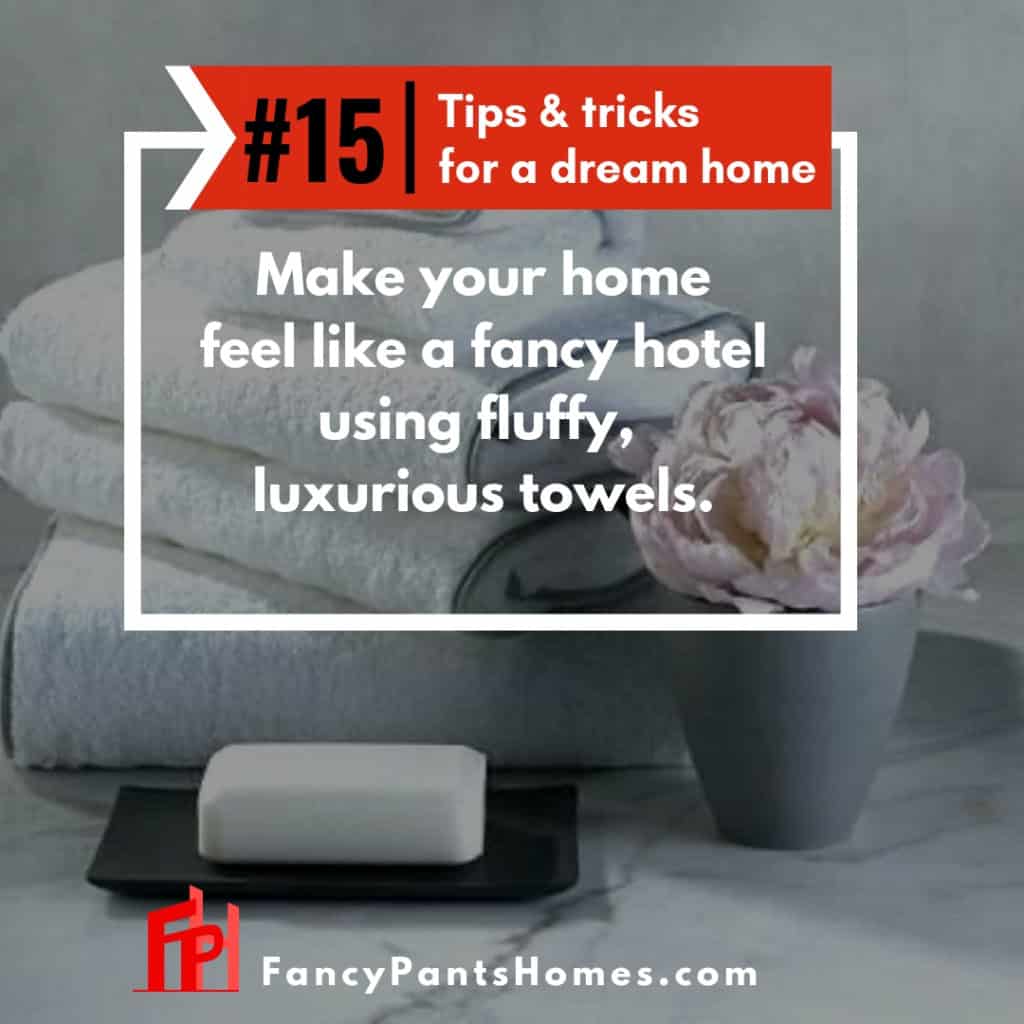 16. Place dishwashing products on a cake stand
This is literally one of the easiest decorating hacks out there. Add style to your boring dishwashing products by placing them on a cake stand. Talk about an easy hack to make your kitchen look more fancy in an instant!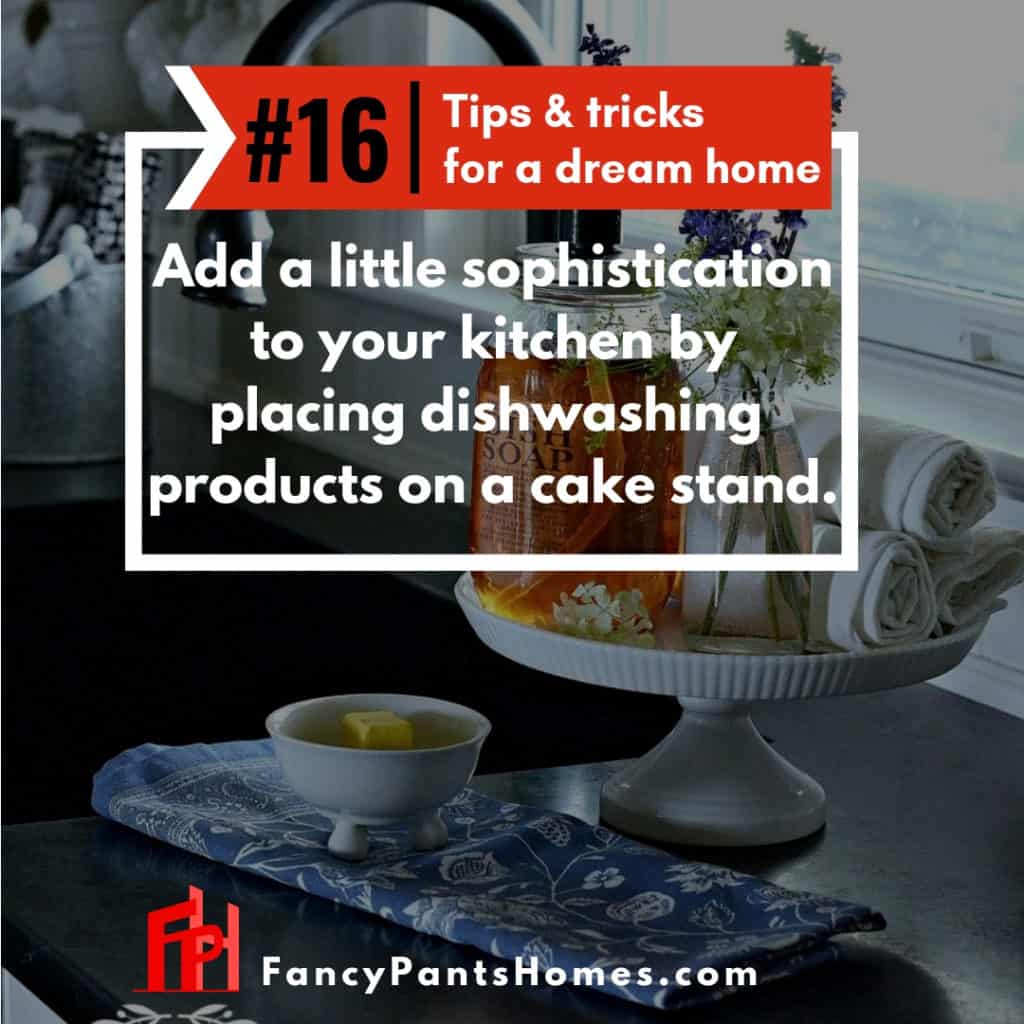 What home decor tips have you tried and loved the results? Let us know in the comments, we'd love to feature them!
Bonus: 17. Breathe life into your space by adding indoor plants
Decorating with indoor plants is a cost effective way to add visual interest to any room without breaking the bank. Plants can be displayed in many different ways from bohemian macrame plants hangers to more expensive stand alone planters, depending on your budget. The great thing about decorating with plants is that unlike other home decor they are truly timeless and will grow and adapt to your interior over time providing a unique look.
More tips for your fancy home
10 of the Most Stylish Minimalist Wall Clocks You Can Buy on Amazon
7 Top Decorating Ideas for Your Bedroom this Fall: Making Your Room More Cozy & Stylish
Here's Everything You Need to Set Up a Meditation Corner in Your House
These are 'Queer Eye' Bobby Berk's Top 6 Choices for Wall Décor