*Please note that this article contains affiliate links and Fancy Pants Homes will receive a small percentage of anything you buy if referred by our site, money that we will use to create more content. Thank you for supporting Fancy Pants Homes.
---
If you're someone who hardly has time to go to the spa to relax and cannot do it under your own roof, it probably is a good idea to start revamping your bathroom into a spa-like sanctuary.
To achieve an ambiance that will promote calmness and relaxation, follow these five steps when redesigning your bathroom.
Step #1: Declutter and Get Organized Creatively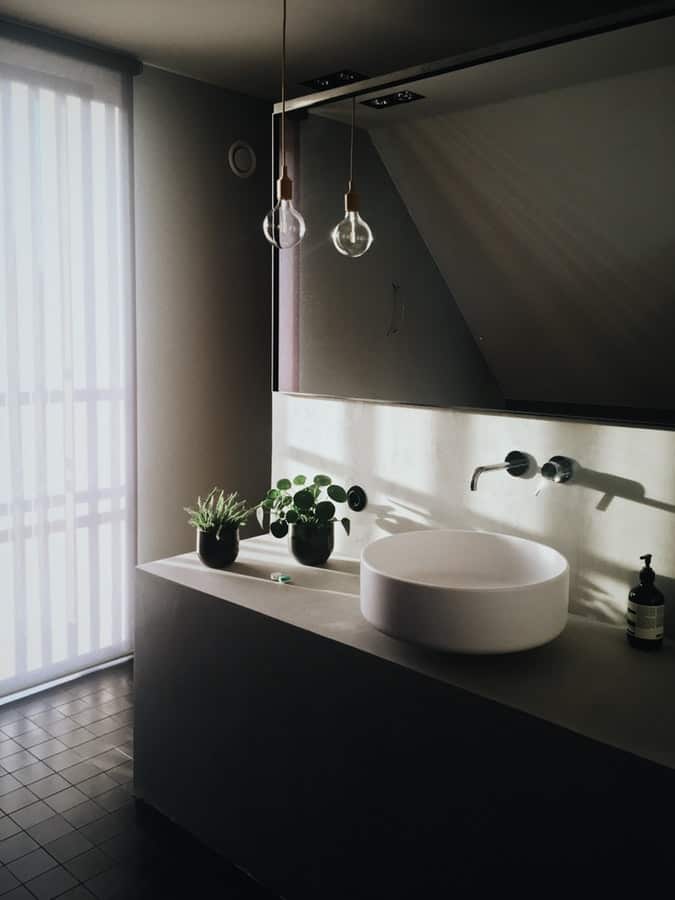 You cannot possibly relax with all the clutter scattered around your bathroom. Create a fresh start by keeping the space clean and organized before proceeding with the main redesign process.
Start by collecting all your towels, toiletries, and other bathroom belongings in one place. Then, group them together according to type or similarity. Put all soaps with shampoos, gather all cosmetic items, and put them all in one place.
Once you accomplish this, you'll be able to see how much clutter you've collected which can help you determine the ones you can let go and those you intend to keep. After that, you can start making your creativity work in choosing storage spaces such as elegantly crafted marble countertops and vanity tables.
Step #2: Repaint with Calming Colors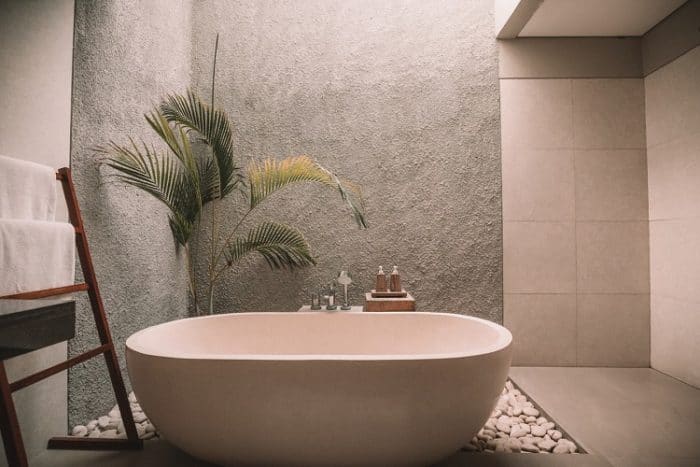 Once you have removed all the unnecessary items in your bathroom, you can already proceed with the main part of the redesigning process: repainting.
Believe it or not, plain white isn't your only option to achieve a relaxing bathroom ambiance—you can also opt for soft greys, beige, and other brown tones. You can also make it more soothing and romantic by adding decor, vases, or flowers that sport pale pink shades.
Step #3: Establish a Relaxing Ambiance with Music and Lighting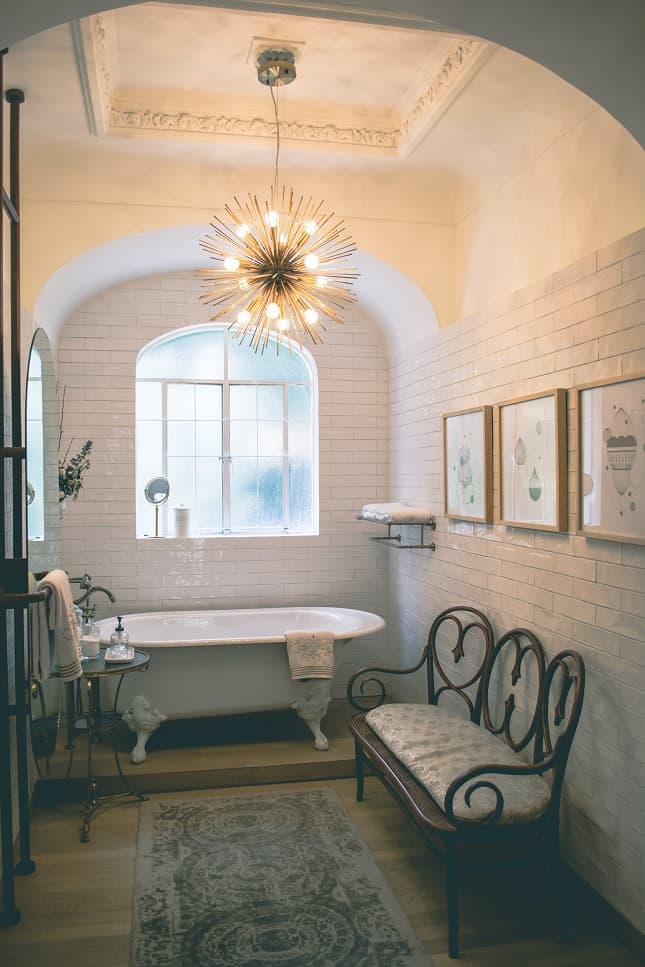 Next up is to create an ambiance of rest and relaxation in your bathroom. This means you should re-create the space to allow your eyes to rest. To promote calm and stress-relief, adding a sound system and improving the lighting is your best bet.
There are tons of small-yet-powerful speakers you can choose from that allow for effortless camouflaging in any bathroom design. You also have an option to hire bathroom solutions experts who can add subtle lighting that will complement the use of scented candles and crystal light fixtures for the ultimate spa experience.
>> Ease away the stresses of the day with The Sleep Collection
Step #4: Bring Nature In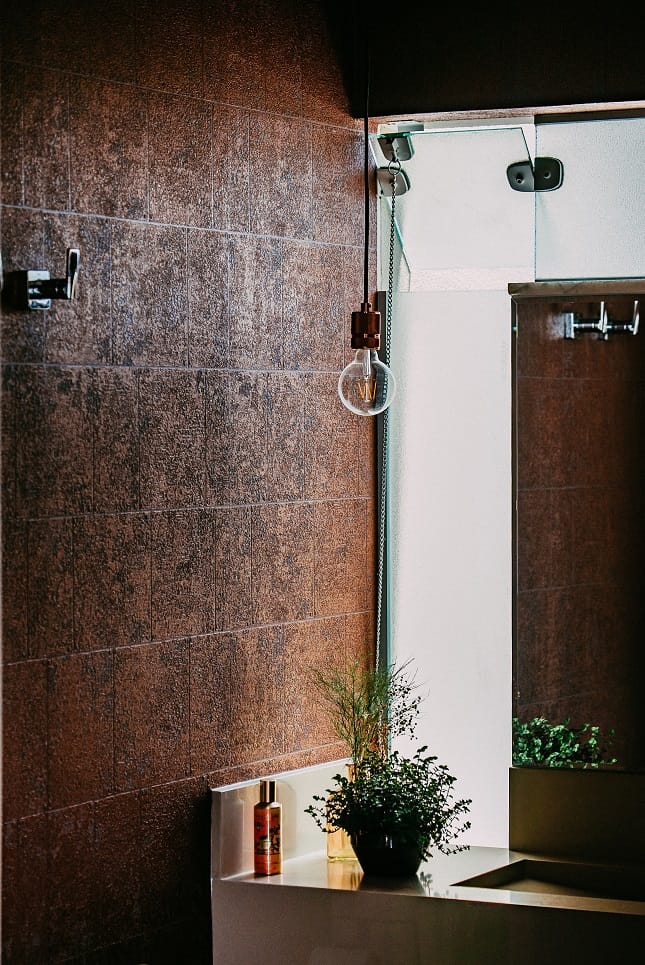 The common denominator in almost every spa is the presence of nature or natural elements. If you have the luxury of space and a vast window, it would be a good idea to put it to good use. Move your tub near the window so you can bask in the warmth of the sun while soaking in your tub.
If you don't have much space, you can still bring nature in by decorating the area with some potted plants. There are tons of plants you can choose from, but you should choose the likes of bamboo, aloe vera, Boston fern, or cast iron plant. The bottom line is to pick a plant that can thrive with infrequent watering and low or indirect sunlight.
Step #5: Add Complementing Accessories and Fittings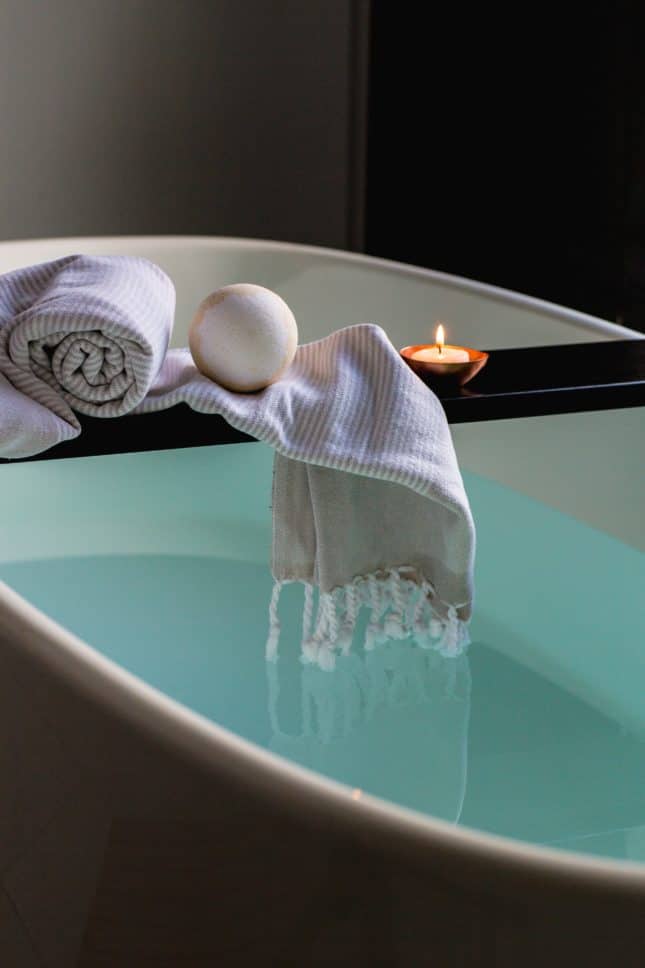 Now, it is time for you to choose your bathroom accessories and fittings. It is good to think about plumbing fixtures like you would any piece of jewelry—they act as accessories to the bathroom while functioning as intended.
One thing you can add is a rain shower head with an oversized round head. Just imagine showering under it as you would on a rainy day; feel the stress get washed away by the soothing water trickling down your skin. Talk about relaxing!
You can also change up your bathroom accessories. Some cedar or teak bath mats and a wooden bathtub tray could do your spa-themed bathroom justice.
Ready for a Relaxing Bath?
Achieving calm and relaxation under your own roof is not impossible if you have a spa-like bathroom. You just need to be creative and resourceful while understanding the important elements common in spas to get an effective stress-relieving experience in your own home.