We love unique, quirky homes.
But few can compare to the Falcon Nest home in Prescott, Arizona.
And while the property may also be known as The Palsolaral House, we're going to keep referring to it as the Falcon Nest — a title fit for a villain's lair, a rather appropriate potential role for this quirky house.
The 10-story home, designed by Phoenix architect Sukumar Pal, is a unique residence that once held the title of "world's tallest home", which it lost in favor of the South Mumbai home of business magnate Mukesh Ambani — a true high-rise, counting 27 stories.
And if you want a home that's truly unique (and don't mind relocating to the Copper State), know that the Falcon Nest home is headed for auction on May 25. That means you can snag the architectural wonder for considerably less that the $1.5 million price tag, with the bid starting at $750,000.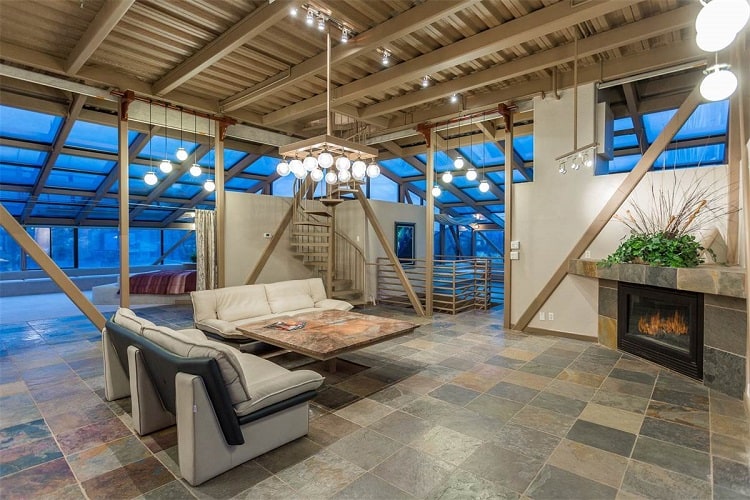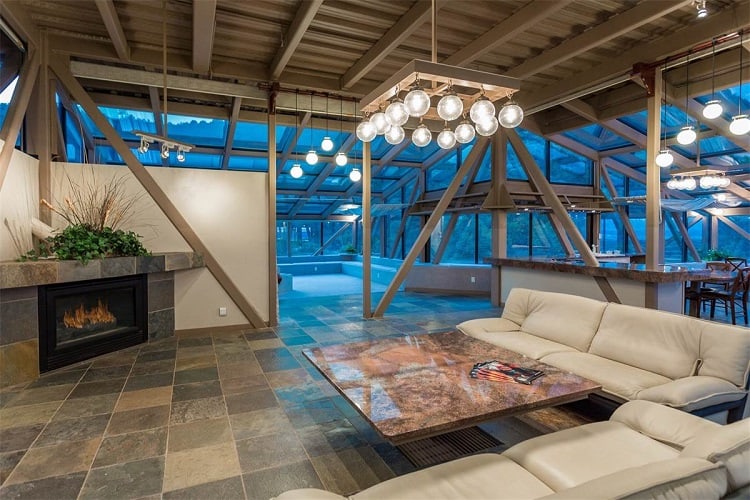 ---
10 Stories of Unique Living Space
The 6,200-square-feet of living space are neither common, nor forgettable.
Featuring expansive glass ceilings and striking views that stretch for miles, the Falcon Nest's interiors are equally unique as its exteriors, making it a true architectural rarity.
With three bedrooms and four baths, the Palsolaral House also comes with an impressive 2,000-square-foot solarium, also equipped with two bedrooms, two baths, and a kitchen.
A hydraulic elevator provides access from the garage level to the sixth floor. With minimal energy consumption, a small footprint, and utilizing natural elements to heat and cool the home free from cost, the home exemplifies passive solar technologies and alternative power sources.
If you're considering joining the auction that takes place on May 25, 2017 on Concierge Auctions' mobile bidding app, here's a photo tour of the unique property: