Smart phones, smart watches, smart cars. We're surrounded by smart technology on a daily basis, and it's become an integral part of life for most people, it's only natural to want to bring more of it into our homes as well.
But what about newer high-tech home appliances? Are these items really worth the upgrade to replace your current appliances? Will they make your life that much easier and provide a high return-on-investment, or are they just a fun way to try to live more like Iron Man?
The smart fridge
If you remember the cooking show Good Eats, then you probably remember when Alton Brown revolutionized tv when he opened the fridge, looked inside, and addressed the camera placed inside. No other host had put a camera in a refrigerator before. Now? A camera in your refrigerator could become the norm.

Most smart fridges have a camera on the inside, and will take a picture of the contents every time you close the door. This way you can remotely see what's inside your fridge when you go to the grocery store to see if you really do need eggs this trip. Smart fridges feature a touchscreen interface, and the ability to connect with the internet through wi-fi so that you can interact with it while away from home.

Smart fridges also have the capability to:
Create a grocery list that syncs to your smartphone
Set expiration dates for food inside
Look up and read recipe steps while you cook
Customize temperatures for each drawer and compartment
Alert you when the water filter needs to be changed
Turn the ice maker on and off from your smartphone
Smart washers and dryers
Laundry is a chore that is unavoidable. For many, it's a chore you push off until there is a large pile of clothing stinking up the room. Or, you may get the laundry washed, but hold off on the daunting task of folding the laundry mountain. Instead, you decide to just pull the first clean, yet wrinkled, item off the top of the pile every day.

More and more manufacturers are moving to smart washers and dryers that will do a lot of the extra work for you. Smart washers are also better for the environment, helping out your wallet as they save water and energy, sensing the amount you need for the proper clean.
Some features you can expect from smart washers and dryers include:
Quicker wash time, saving energy and money
Custom wash cycles that can be saved to wash delicates and comforters with the settings preset just for them
Smart sensor drying that stops the dryer when clothes are actually dry, saving energy, money and the life of your clothes
Vent sensors that send you reminders to clean the lint trap
Ability to control the washer and dryer remotely from your smartphone
True-steam technology to smooth wrinkles, eliminating ironing from your chores
Summary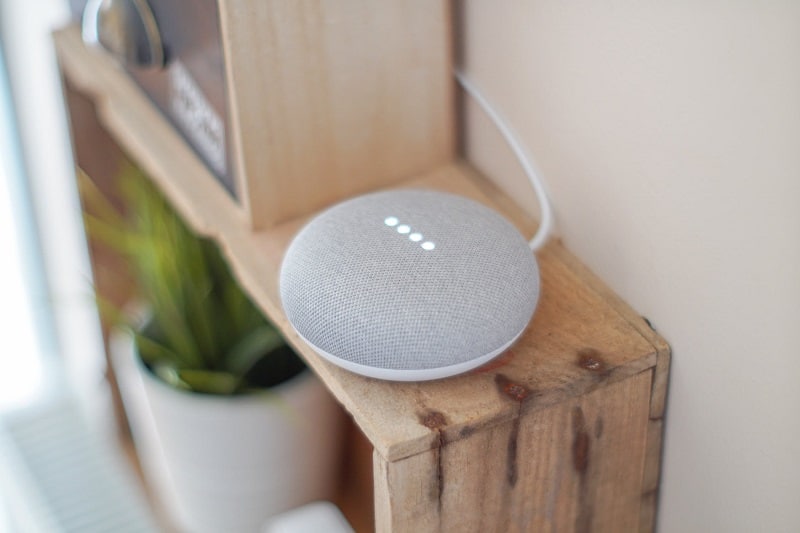 These are all fun home technologies that can help make your life easier, but are they necessary? Is the cost of upgrading to smart technology home appliances worth it?
Some factors to consider before upgrading to a high-tech appliance is the need for replacement in your home. Are your current appliances failing? If so, be sure to consult your manufacturers' warranty or home warranty coverage to see if you can receive a credit towards replacement.

If you are ready to upgrade, consider the upfront cost of the high-tech appliance versus the savings you will see on your utility bills. Also, take into consideration the amount of time you will have to spend learning and adapting to the new appliance versus the time it will save you with daily tasks such as ironing or building shopping lists.
One other important thing to consider is the cost to fix or replace a part in the new appliances, should something fail. But again, many home warranty coverages will help offset these costs.
Many of these new smart appliances currently fall in the nice to have category, but if you feel you can benefit from the time and energy-savings aspect of them, they may just be the right fit for your home.
16 Easy Decor Hacks to Make Your Home Look More Fancy
Here are 5 Low-Cost Steps Toward a High-End Look for Your Home
Top 10 Ways to Save Energy at Home
Here's Why You Shouldn't Buy a House in a Neighborhood with an HOA