They may not show it at all times, but the walls of our homes often hold the key to making our interiors more appealing.
Have you ever entered a room and just felt your eyes land on a magnificent piece of art? Or maybe stepped into a friend's home, and was pleasantly impressed by a photo wall?
Just like storytelling, art and imagery play a big role in our lives, allowing us to paint complex pictures about a person's life, tastes, and style, without having all the details.
And that's one of the many reasons why wall art has a crucial role in determining the final feel of a room — perfectly complementing and bringing together all the other design elements.
But that doesn't make it any easier to pick the right piece to hang in a particular room. And since the options seem endless nowadays, we thought we'd bring together some of the most popular choices out there, to help you find the perfect artwork or project for you.
Here are some sure wins:
Large-scale art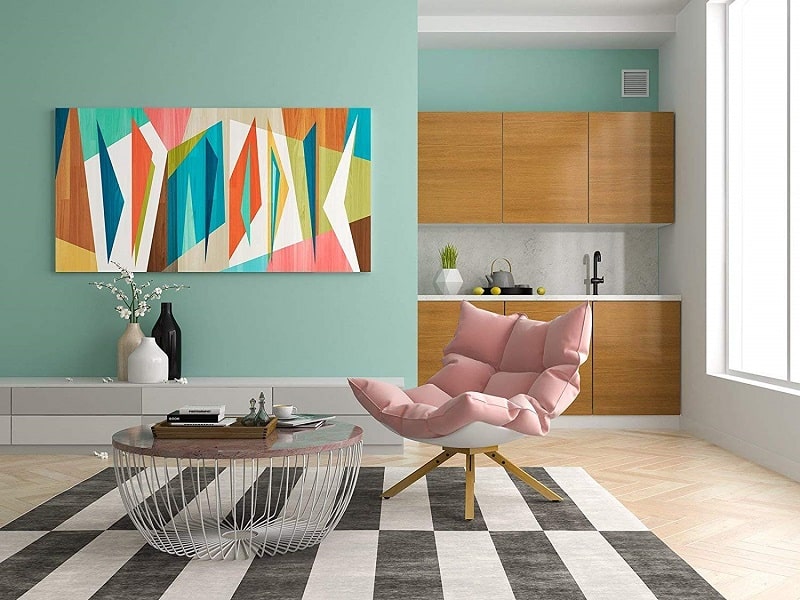 Do you have a picture that you love so much you would enjoy looking at almost every day? Is there a painting that calms your nerves every time you take a look at it? Turn it into art!
There's a common misconception that a great piece of art is an expensive one that you buy from a gallery. But that's not the case and even the most simple photograph can easily be turned into an art piece that will adorn your walls for years to come.
You might have a special photo that marks the most joyous moment of your life or a picture of you and your best friends celebrating together.
Why not turn it into a large-sized canvas and have it double as a decor piece? It will command the attention of anyone that walks into a room and is the perfect way to showcase your individuality through your decor.
A gallery wall
If you don't want to go for large-sized paintings or photographs, here's another great alternative for you: hang your most favorite picture by printing it on a canvas.
CanvasPop offers a great way to get your photos print on canvas and up on your wall. The website has a ton of customization options for the frames and sizes, so you can get creative with the way you display them.
Bookshelves
Are you a booklover? Then you're gonna love this idea. Let your books shine as standalone decor items and set up a few nice-looking furnished bookshelves along the wall.
Neatly arrange the books on the shelves in a way similar to the way they would do it in a library. And you're all set. 
Want to get extra points for creativity? Try setting up floating bookshelves. Floating bookshelves appear to be magically glued to the wall without any external support. They catch the eye and give a great look to your room.
Murals & Graffiti
Now here's a great trend moving from the streets all the way to our living rooms, bedrooms even. A background mural looks downright stunning and holds no end to the creative ways in which you can play with the design.
Whether you'd like to have a hand-painted one or just a wall covering, a mural will definitely add to the artistic flair of your room.
Trending stories
And finding an artist to create it is far easier nowadays, with local artists gathering crowds of followers on social media. Reach out to one with an idea, and see what wonderful applications you can find together for your space.
Wallpaper
Now here's one option that gets a bad rap; while it's understandable that you would want to shy away from your grandma's pastel wallpaper, there are so many stunning wallpaper options out there now.
From modern, minimalist designs, to complex patterns meant to accentuate a room, there are thousands of wallpaper options.
Or, if you're even more creative than that, you can choose one to reflect some more personal preferences; say if you are a superhero fanboy, you can get themed wallpapers from The Avengers, Iron Man or elements from your favorite movies.
Writable walls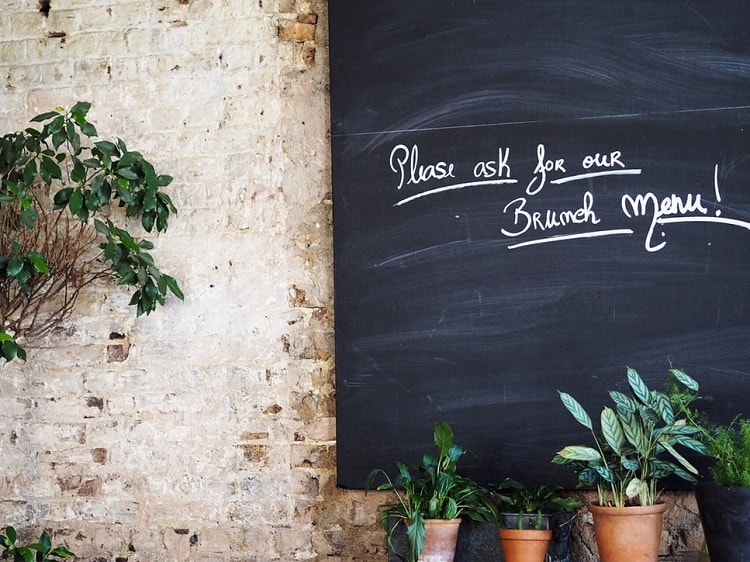 One trend that's been on the rise in recent years, moving from cafe shops and prep schools straight into our living spaces: writable walls.
Being in the form of either blackboards or whiteboards, writable walls have this special appeal to them — given also by knowing that anything you write down can be erased and started from scratch.
Plus, if you keep finding yourself needing a place to write down your ideas, a writable wall may be just downright fun.
You can just hang a giant whiteboard or a chalkboard and be done with it. But chalkboards have the added benefit that they give out a rustic smell, and whiteboards may not always fit with the color scheme of the room. 
Keep reading
10 Unique Picture Frames to Create a Photo Wall
The Cutest Cat Condos You Can Get on Amazon
How to Take Care of Indoor Plants