Think about your favorite hotel stay. What did you love about it? Was it the luxurious bathroom with the fluffy, white towels? Was it the plush duvet and soft pillows? Or was it the natural light that poured into the room?
Many of us love luxurious hotel experiences because they aren't a part of our everyday experiences at home – but they could be. In fact, the process to make your home look like a high-end retreat is actually a lot simpler than you might think.
Let's look at a few simple steps you can take to spice up your home with the luxury, boutique hotel look that you love.
1. Color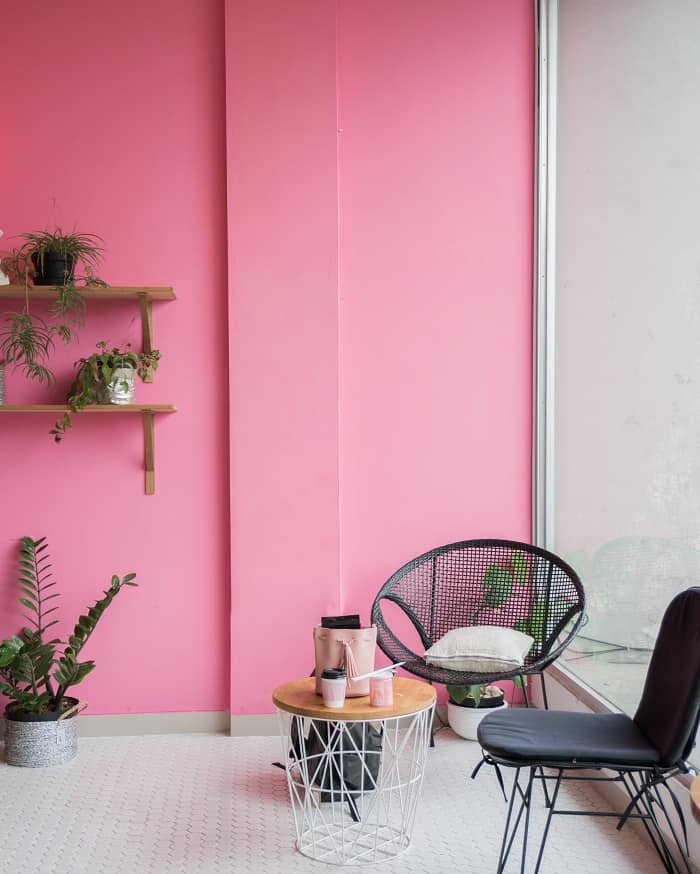 If there is one thing that can make a room pop, it's color. You can make the walls as intense or soft as you'd like. If you're pairing paint with pastel furniture and a light toned floor, for example, then you might look at bold paint color.
On the other hand, you might want to consider a lighter color that can help statement decor stand out, maximize a small space, or create a sense of peace in the room. It's all about balance after all.
Browse Pantone's Color of the Year for some color inspiration that's ultra contemporary. Here's a short list of the last five years in color:
2019—Living Coral pairs well with neutral furniture and emerald accents.

2018—Ultra Violet is a showstopper when combined with black leather furniture, warm lighting, and white throw pillows.

2017—Greenery is a refreshing color for the front door and it really pops against white and naturally blends well with blue.

2016—Rose Quartz and Serenity (blue) is a beautiful pair in itself, which can be anchored by light-finished wood furniture.

2015—Marsala throw pillows and blankets can be cooled down with sky blue paint and looks deliciously smooth with cream upholstery.
2. Furniture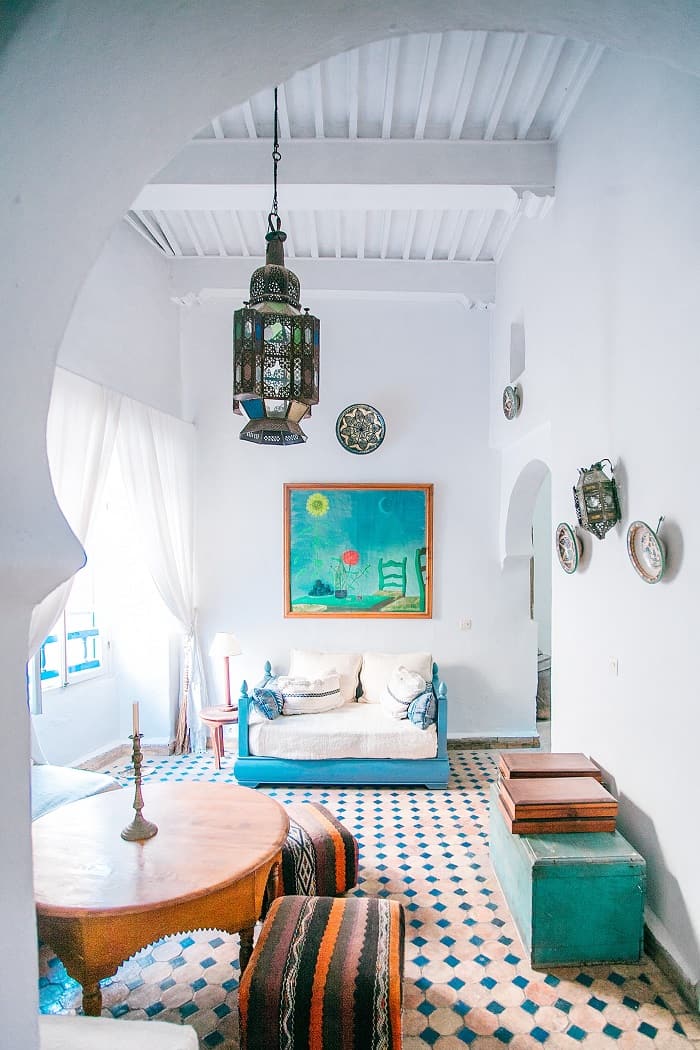 When renovating or spicing up a new space, purchasing new furniture can be the most expensive investment. In fact, it's probably the step that you're dreading the most.
The truth, however, is that furniture doesn't have to be expensive. Consider shopping second-hand. Consignment stores are a great place to find all types of pieces, including vintage items that can bring some real character and rich history to a room.
3. Master suite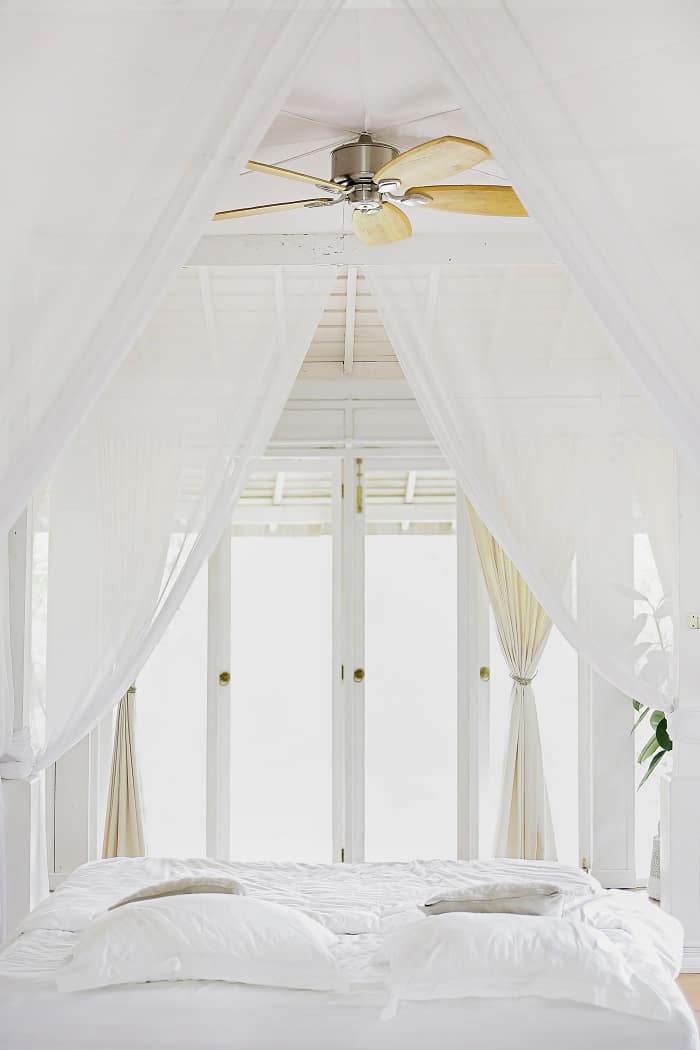 We spend almost a third of our lives in our bedroom, so why shouldn't it be a space that we enjoy? Make it a room that you love. Remember the luxurious hotel room you pictured earlier? Well, here's your chance to transform your bedroom into your personal hotel room!
Invest in new bedding and drapes for your windows. Tidy up or at least style your clutter in an organized fashion. You'll be amazed at the difference a laundry-free floor and corralled trinket collection displayed on a single shelf can make. This can give your bedroom a stylish look and make it feel truly calming and utterly breathable.
Stock the bathroom with hotel-grade towels, dimmable lights or candles, and rest your glass of wine and book on a bath caddy while you enjoy a long, hot soak in the tub.
4. Reflection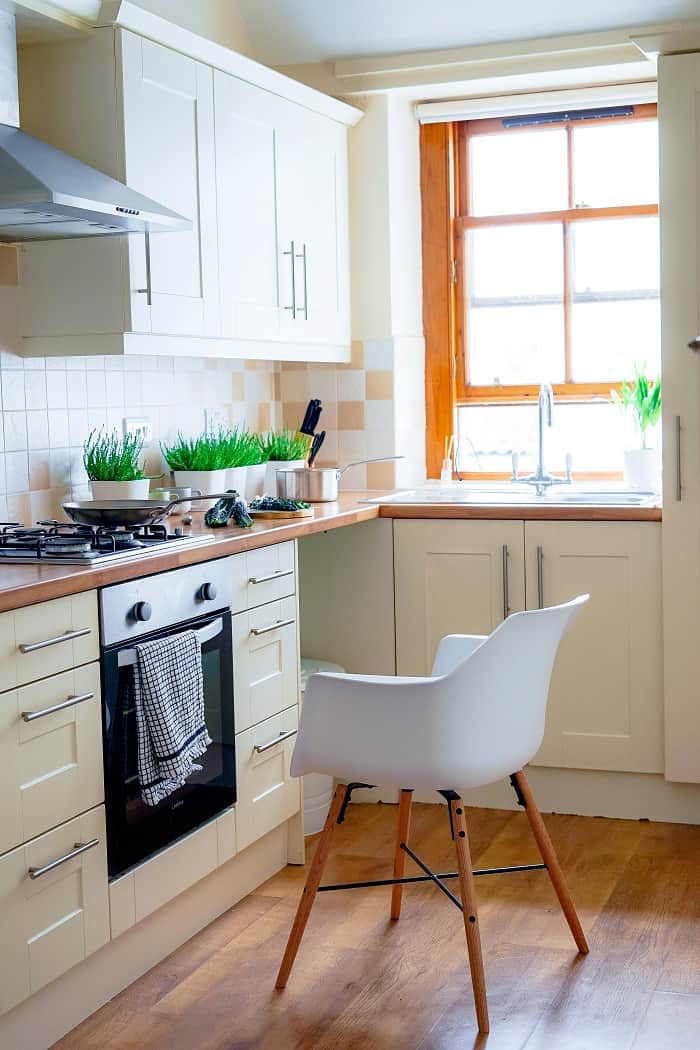 The first thing someone notices when they step into your kitchen are your appliances. Rust, fingerprints, and grease on your stainless-steel refrigerator, microwave, and stove can really ruin the room's overall appeal.
Consider investing in an affordable home appliance insurance to cover repair or replace costs for drab appliances. In the meantime, pick up some stainless steel polish at the grocery store to get your kitchen's focal points gleaming again.
This theory can carry into other rooms of the house too. Mirrors and fixtures are the jewelry of the home.
First, strategically place mirrors to reflect daylight streaming in from windows. You can also create a vignette with fairy lights on top of a mirrored tray. Then, choose lamps with metallic bases. Eventually, you can save up for a new chandelier for the dining room or foyer to really make the room sparkle and shine.
5. Crown molding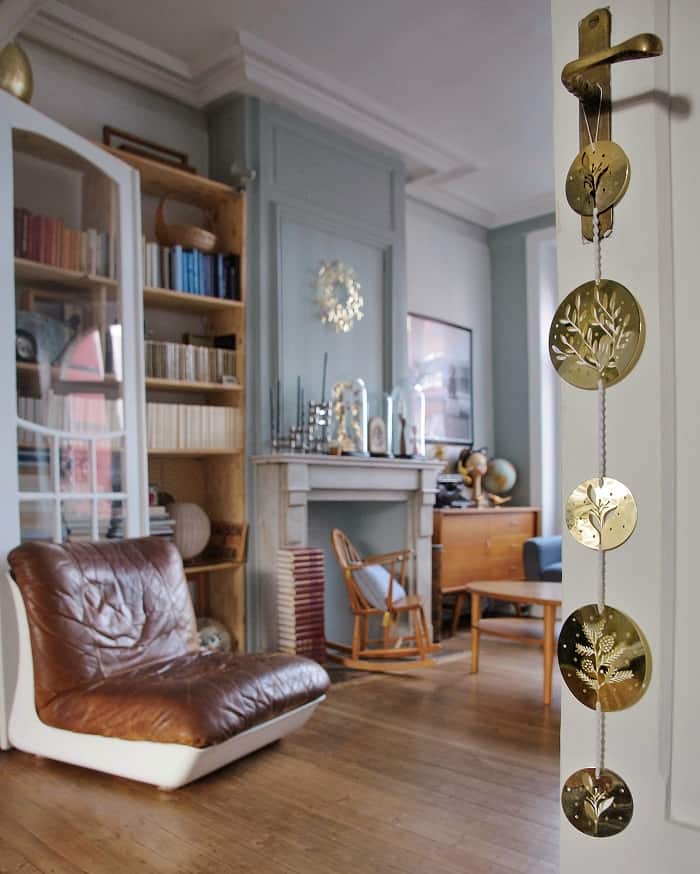 Crown molding has the ability to turn any basic space into a polished, finished one. Molding gives definition and separation between ceilings and walls, allowing for a space to appear complete, sharp, and polished. When choosing molding, a great rule of thumb is to go wide.
Wide trim molding can give the space a much more elegant and high-end look without spending the money to get there.
If crown molding is beyond your budget, give your current trim a new coat of paint or—at the very least—a good washing. It's amazing how much dust can collect along baseboard. After a solid scrub, your entire room could look brighter.
Budget your way to the high-end art and furniture that you really love, one piece at a time. The most important thing to remember in the meantime is to take care of what you have. Housekeeping might not sound luxurious, but a well-kept home is certainly something we all can take pride in.
More interior design articles:
How to Take Care of Indoor Plants: 6 Top Tips for House Plant Care
16 Easy Decor Hacks to Make Your Home Look More Fancy
What Does Your Home Say About Your Personality? 5 Common Telling Signs
5 Steps to a Dreamy, Spa-Like Sanctuary of a Bathroom