Shutters offer an easy way to upgrade the look of your home's exterior, adding a splash of style and even color to your windows.
Keep in mind that these are not just window treatments. Exterior shutters protect your windows and offer you privacy. During summer, they're a great way to control the amount of light that enters your room, and during winters, they provide extra insulation.
Of course, you'll want to consider their actual design and color, but since the shutters will constantly be exposed to wind, heat or humidity, you'll want them first and foremost to be resistant. Select the wrong material and you may find your investment falling apart in just a few years.
Let's look at the most common materials used for shutters and the qualities of each.
Vinyl shutters
Vinyl shutters are the least expensive option when it comes to exterior window blinds. They are made by molding vinyl over a form. Once the material cures, the mold comes out. This leaves the vinyl shutter with a hollow interior. They come in a wide variety of colors and styles, making it easy to match almost any exterior.
Trending stories
The downside of these particular shades is that the color will start to fade within a few years. Vinyl is a difficult material to paint, and you shouldn't expect long-lasting results. As the sun beats down on it, it will start to deteriorate and can crack or warp. Some vinyl shutters need to be replaced in just a few years.
The hollow design makes it impossible to hinge so that it opens and closes over the windows. That makes this type of blinds impossible to use for security against intruders or inclement weather.
Wood shutters
Classic wood exterior shutters are the top choice for many. They are made from solid natural wood, often with a beautiful grain pattern, and you can find them in any number of styles and sizes. The wood can be finished with stain or painted any color you desire. It can also be repainted or re-stained as needed.
The problem with natural wood is moisture. The grain of the wood can start to absorb moisture, swelling the shutter and making it warp. If the wood dries out too much, it can start to crack and split. Nonetheless, this type will last longer than most vinyl shutters, but they may need to be replaced in less than a decade.
As a plus, natural wood shutters can be hinged. This makes them useful for protection against inclement weather or against potential intruders.
Wood composite shutters
Wood composite has changed the world of outside window shutters. It's a combination of wood and plastic materials, molded to look just like natural wood shutters. It even has graining to make the product look as close to natural wood as possible. Since these shutters are made from solid materials that are hefty, they can be painted and repainted as needed.
The downside to wood composite exterior shades is that they are not impervious to moisture. While they last longer than natural wood, they will eventually absorb moisture and start to warp. Then, as they dry out, they will crack and split. You can expect this type of shutters to last up to 15 years with proper care and maintenance.
Composite wood shades can take hinges like natural wood. They can be closed to protect against intruders or storms.
PVC composite shutters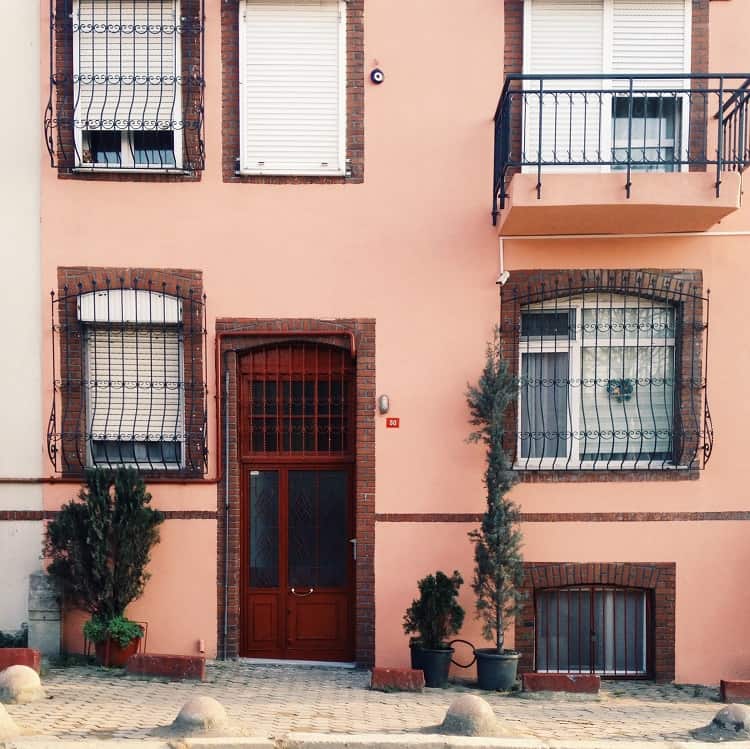 PVC composite outdoor shutters are a definite step up when it comes to long-lasting beauty. They are made from solid architectural cellular PVC over a stainless steel frame. They have the beauty of natural wood without the problems with moisture and rot. You can order them in a number of standard colors or paint them on site to the color of your choice.
The PVC composite material makes these shutters impervious to weather. They won't warp or rot due to moisture penetration. They also won't dry out and crack or split.
This type of shutters are hingeable and can be mounted to open and shut. This makes them good for protecting the home from storms and thieves.
For high-quality exterior shutters for windows, check out the selection at Flower Window Boxes. They offer PVC composite shutters in several styles made to your specifications. Due to the quality of the material, the manufacturer offers a lifetime warranty. You may order a sample to see for yourself.
Author's bio: Matt Buquoi works at FlowerWindowBoxes.com, a company that offers premium-quality, no-rot flower window boxes, exterior shutters, cedar gables and outdoor planters at affordable prices.
More tips for your fancy home
7 Great Ways to Bring More Light into Your Bedroom: A Guide to Bedroom Lighting
16 Easy Decor Hacks to Make Your Home Look More Fancy
Decorating Your Small Apartment: 9 Best Design Ideas to Make Smaller Spaces Pop
10 of the Most Stylish Minimalist Wall Clocks You Can Buy on Amazon