Your outdoor living space is a place where you should be able to relax, clear your mind and regain energy. This is the main reason why people who are lucky enough to have a backyard or front yard, invest heavily in beautifying them.
You definitely don't need to break your piggy bank to make this space look gorgeous. From gazebos, picnic tables, or outside benches, there are hundreds of outdoor structures that you can choose from. However, if you want to accent a special area, pergolas are the way to go.
Maybe you've already read about vinyl pergola kits in home improvement blogs and channels. They are an easy and great way of decorating your yard so that you can take full advantage of it.
If this design idea has piqued your curiosity, here is what you need to know about pergolas.
What is a pergola?
Pergolas are large column structures that consist of a beamed ceiling. They are usually made out of wood and placed as a roof for patios and front yards. Those who are not familiar with its appearance would generally regard it as having an unfinished look.
A pergola intends to provide a place where people can hang out. Although the ceiling consists of beams, you can cover it using tarps, portable canopies, and fabric sails that provide shelter from the rain or the sun. However, you can always leave the beamed ceiling as it is so that you and your guests can enjoy the light that shines through.
What is the difference between pergolas and arbors?
Pergolas usually get mistaken for an arbor. The former is generally more extensive, and its structures attach to the house. On the other hand, arbors are relatively smaller and usually function not as a shade but a design for entrances and exits.
The most popular types of pergolas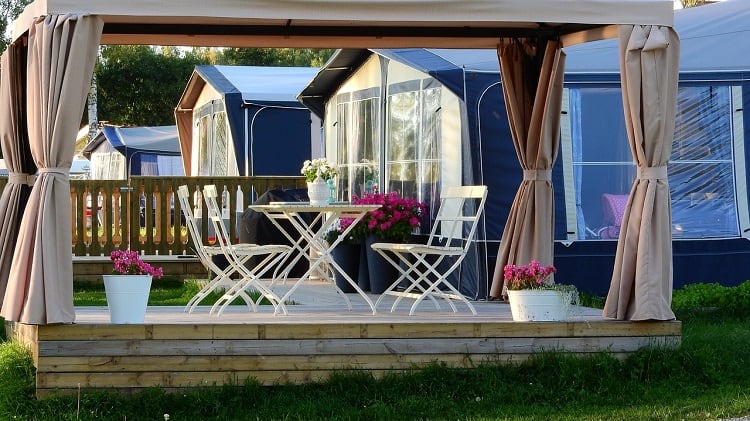 Much like gazebos, a pergola can be made out of three materials: metal, wood, and vinyl. For homeowners, wood and vinyl pergola kits are the most popular choices. Deciding which you prefer really depends on what material goes with your overall outdoor design and how much you are willing to spend.
Why you should have a pergola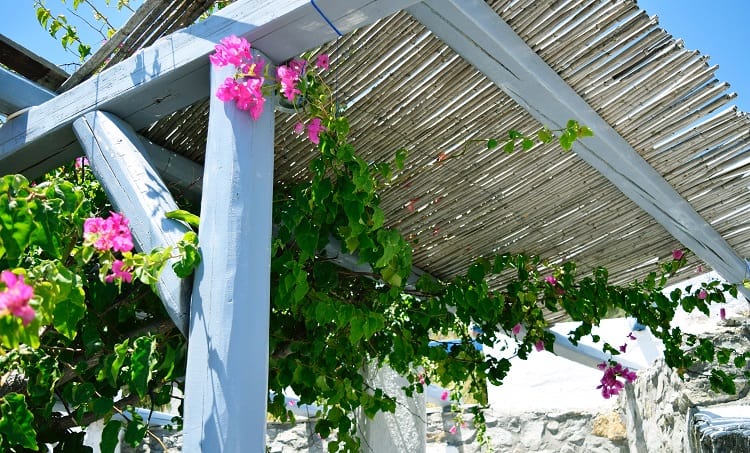 Simple! They are great outdoor structures not only because they provide a breathy shade, but also because they are customizable. When you hold parties, you can add accessories according to your theme and change the roofing materials any time you like.
Moreover, they are also a great space to place your plants. Most gardeners hang flowerpots, plant grapevines or ivies. These plants usually cover the pillars of the pergolas, making the whole structure look like a dreamy ancient column.
Ways to decorate a pergola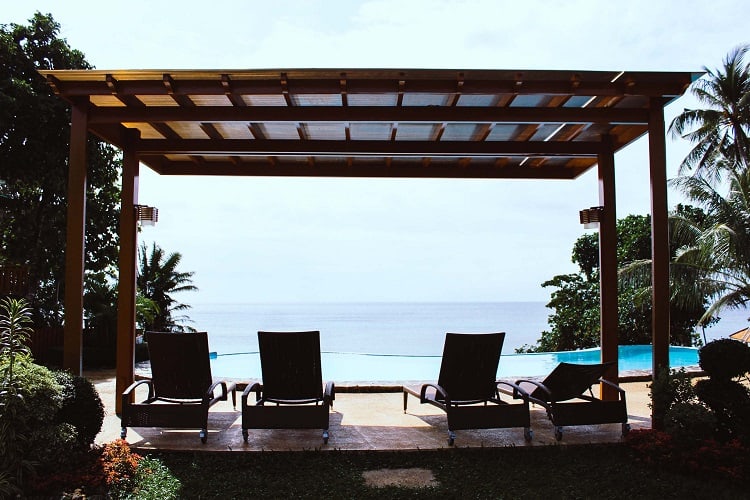 Once you have found the design that you were looking for, you might be wondering what kind of furniture or items go with it.
Generally, sofas and outdoor seating are the first choice for homeowners who prefer having a place to hang out with their friends. Pergolas are an ideal place to set up a dining table where you could spend Sunday brunches and host dinner parties.
On the other hand, you could convert them into a greenhouse or a place where you can enjoy outdoor cooking. Some people place them over their pool or Jacuzzi to provide shade and protection from rain.
There are many ways to decorate a pergola and you can use your imagination to make it aesthetically pleasing while also functional. That's what makes them the perfect addition to your outdoor living space.
Trending stories on our website
The McCallister house in Home Alone
The Cullen house in Twilight
The apartment in Friends
Modern Family houses in real life