Did you know that the air quality inside your own home can be more harmful than the air outside if it isn't filtered properly?
Sure, while inside you might not be exposed to passing cars, fumes or gas leaks, but the static nature of the air inside our homes (even when recirculated by the air conditioning system) makes it a potential health hazard for your family.
That's why it's important to use an air filter to ensure that you keep the air inside your home free from pollutants, dust particles, and other elements that simply don't belong.
And the need only get bigger as your family grows; babies are more sensitive to air quality, your cute pets will bring their own fair share of dust mites and odors, and the more people live inside your home, the more diligent you have to be about keeping your filters clean.
Buying an air filter may seem like the most boring and ordinary home maintenance fix. But a little bit of research beforehand will help you pick the right filter for your home, which might save you some serious money (and potential health issues) in the long run.
In this article we'll discuss some tips that'll help you make the best purchase when considering which filter is right for you. Let's get started.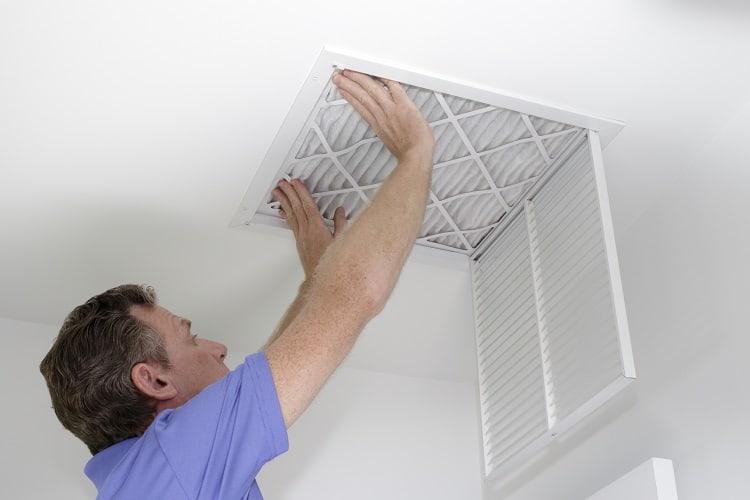 #1 Making sense of MERV ratings
The MERV — or Minimum Efficiency Reporting Value — is a grade that shows how well filters perform, taking into consideration a variety of factors, including the type of structure it's used in.
For instance, a hospital would require a higher MERV rating due to the sterile nature of the facility, but that's not a requirement for you.
It's also worth remembering that the energy required for a higher MERV rated filter is much higher, so it may not be ideal for your home. Your home energy bill may rise beyond necessary means if your filter is restricting airflow.
Basically, the higher the MERV level, the more protection the filter will provide you with, but that can come at a cost, that's why we would always recommend you research each individual air filter rating after you've narrowed down your options, in order to make a more informed decision.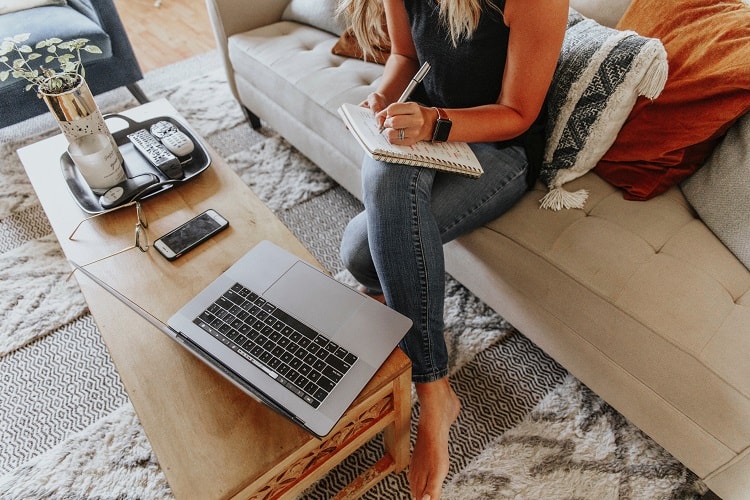 #2 Consider air filter specifics
Naturally, people with allergies may be even more susceptible to the quality of the air indoors. If you or a family member is struggling with allergies, considering the specifics of an air filter that may decrease some of the symptoms you're experiencing.
The room you spend most of your time in should also be at the top of your priority list in terms of maintaining a clean filter. Especially with the current pandemic, people have been spending more time indoors, and if you have allergies you've likely already experienced some of the negative effects of this. 
You might be thinking, well if you know what's causing the dip in air quality why not just eliminate the issue? In theory, that is a great idea.
However, the Environmental Protection Agency reports that "While pollutant levels from individual sources may not pose a significant health risk by themselves, most homes have more than one source that contributes to indoor air pollution."
It's much better to protect yourself from all possible vehicles than assume you have it covered. 
As the saying goes, "I'd rather be under a bridge in a storm than have an umbrella in the middle of it." This is where knowing the filter specifics can aid in decreasing multiple pollutants inside your home or workspace.
#3 Don't assume a new home comes with a new air filter
If you've recently purchased a new home, you'll rightly assume that everything in it is as new as it feels to you. However, that almost never applies to air filters, and doing a good check soon after moving in might reveal a need for new air filters.
Sometimes ventilation and air filters have been installed while the home was being built. And as time went on, all of the toxins in the home, ranging from the paint, wood, and metals, have been absorbed through the filter.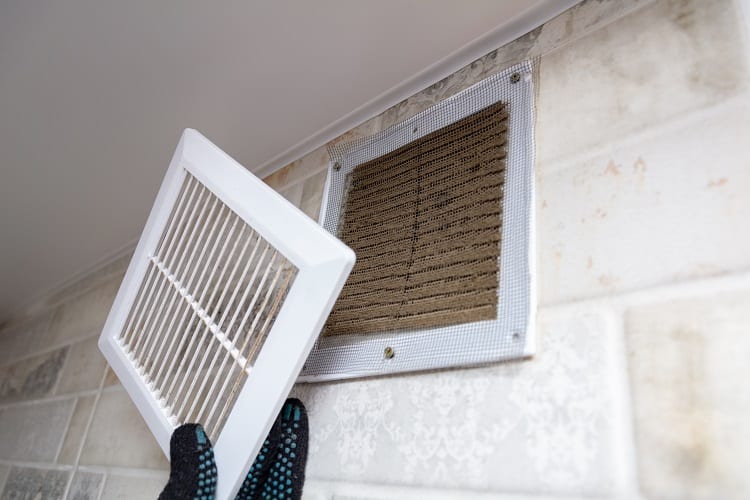 That new home smell may be toxic, and be pushed out into your home daily. It's always a good idea to make a routine check of your filter and if it needs to be replaced even if the purchase is a recently built, modern mansion. 
Of course, just because a home is older, that doesn't necessarily mean the filter is outdated or needs to be replaced. The previous owners may have been particularly diligent about air quality, and may have replaced their air filters on a regular basis.
You can always give them a check and see if you need to replace or just clean them.  When it comes to air quality, your home should be a safe haven instead of a danger zone, regardless of its age.
Air filters might be written off as an ordinary object within the home, but it's more important than meets the eye.
This article was meant to give you a quick rundown on some things you can keep in mind for your next purchase. Air quality is a major factor in our health especially if you're working from home or spend a lot of time in a certain room.
So, the next time you need a filter, for your current or new home, make sure you check out the MERV rating, see if it prevents allergies by checking the specifics of the filter, and never write off a routine check even if the home is brand new.
Are you ready to purchase your next air filter?
Trending stories