Do you love music and like to jam and come up with ideas for tunes? Do you like to collect records and spend hours on end dusting off your vinyl? Are you an avid reader/book collector who enjoys reading in natural light? Do you also dream of owning a unique home with views of Manhattan? It might sound impossible, but we think we've found the perfect listing for you.
An unrivaled source of inspiration
You might think you have to live in New York City to enjoy stunning views of Manhattan, have abundant natural light, a short commute, and lots of modern amenities. Well, as it turns out, all these things can be found in Weehawken, New Jersey, within the Gregory Commons gated community.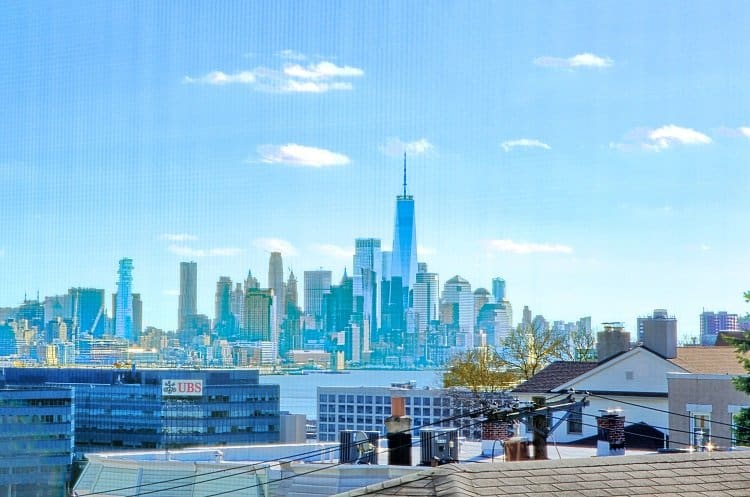 A stunning loft-style condo has been put up for sale at 518-530 Gregory Avenue in Weehawken.
The current owner is none other than acclaimed British pianist Simon Mulligan, who collaborated with Sting and Liza Minnelli and performed for Barack Obama and Her Majesty The Queen, among others. So, if you think this condo has got to be a music lover's dream, we're happy to tell you that you're absolutely right.
The first thing that will catch your eye looking at this listing is, of course, the world-class, 9-foot Steinway concert grand Masters Piano. Just imagine the kind of inspiration and creativity that sitting at this piano could trigger, especially with these kinds of views.
The two-bedroom, two-bathroom condo features floor-to-ceiling, thermal pane glass windows that offer stunning views of the Hudson River and One World Trade Center.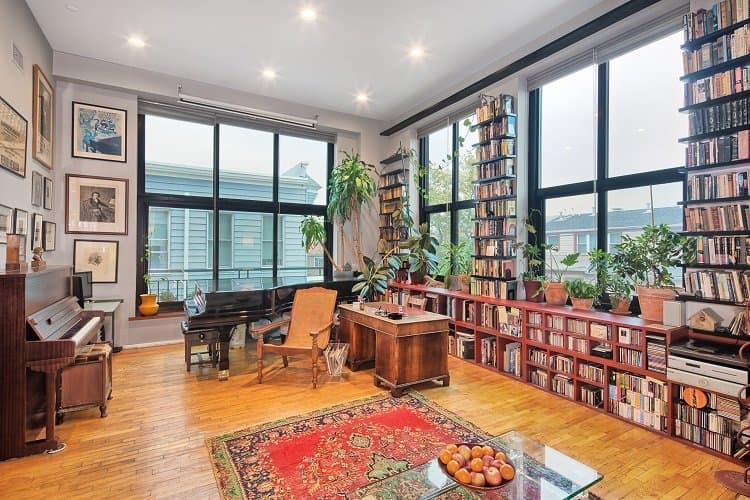 A one-of-a-kind history
Music is evidently the main focus of the 1,425-square-foot condo, which is asking $595,000. The grand piano is the main attraction, placed right beside a giant window that offers inspiring views, but also privacy and serenity.
The bustle and hustle of Manhattan is just two miles away, but nothing will disturb your concentration here.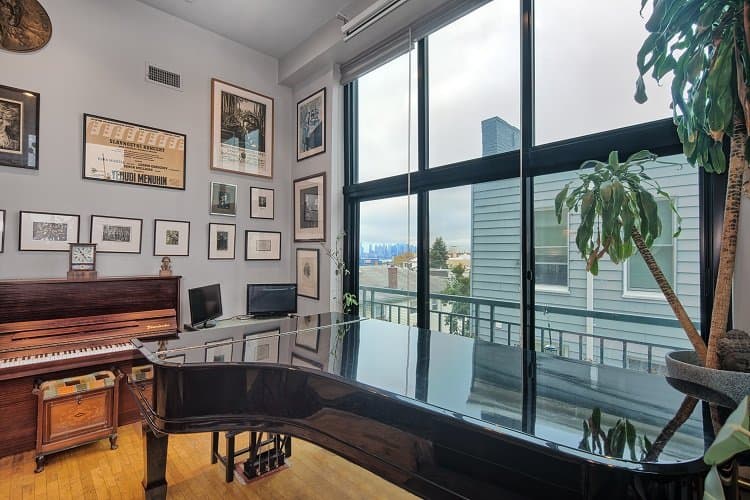 The building housing this gorgeous corner condo is also unique, with a history that you won't find anywhere else. As it turns out, the luxury waterfront community of Gregory Commons used to be a factory led by Sophia Blickman in the 1800s.
Here, Blickman's business produced kitchenware and later manufactured biological safety cabinets used in NASA's Apollo missions. Blickman eventually outgrew the Weehawken location and moved to Fairlawn and then Clifton in the late 1970s.
In 1988, Gregory Commons was converted into a luxury condominium project that features amenities like an indoor pool, sauna and fitness centers, 24-hour concierge, and a gardened courtyard.
A charming aesthetic and a distinct layout
This beautiful New Jersey loft is, however, more than just a music lover's or history buff's dream. It's also a great fit for an avid reader or book collector.
The current owner demonstrates this perfectly, as the 20-foot ceilings are perfect for stacking books, giving the loft a charming aesthetic. Not to mention that the huge windows and abundant natural light are perfect for hours and hours of reading.
More stories for you
The list of amenities doesn't end here. The condo features warm wood-plank flooring throughout, as well as a full guest bath on the first level. The modern-yet-cozy kitchen opens into the living room and dining room, which features a bistro bar for entertaining guests.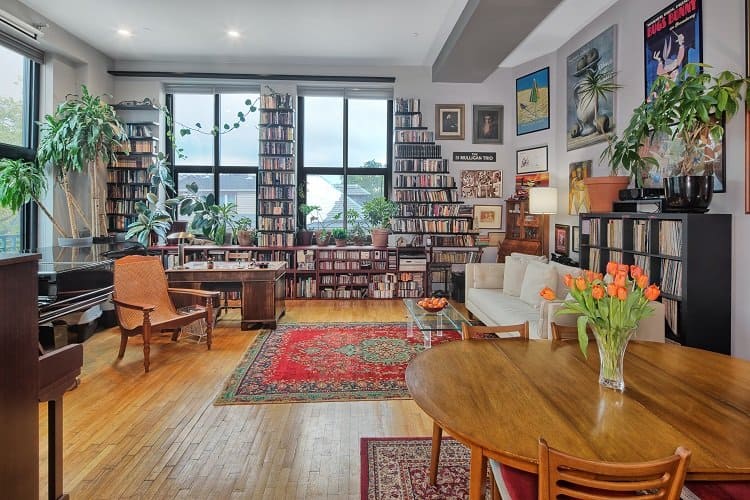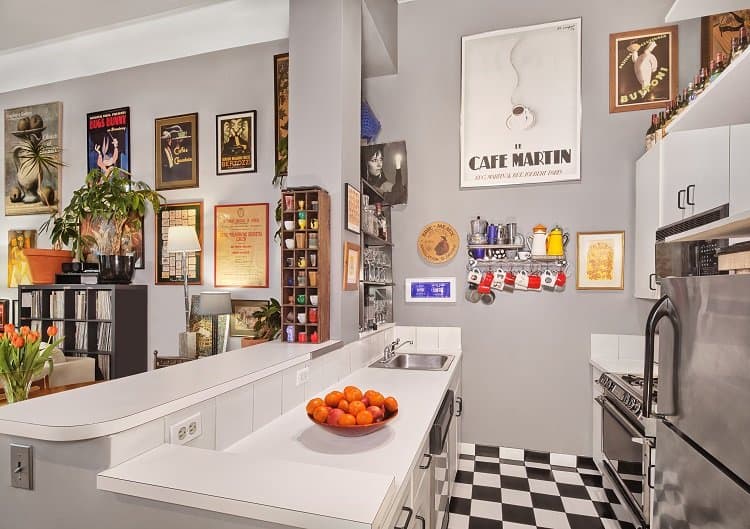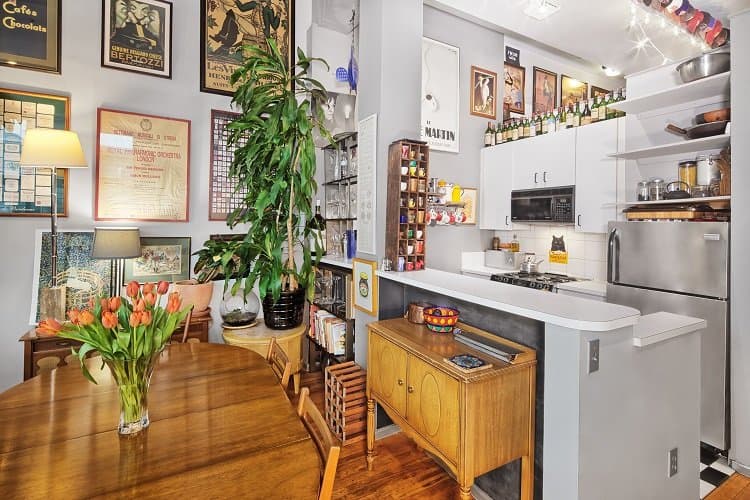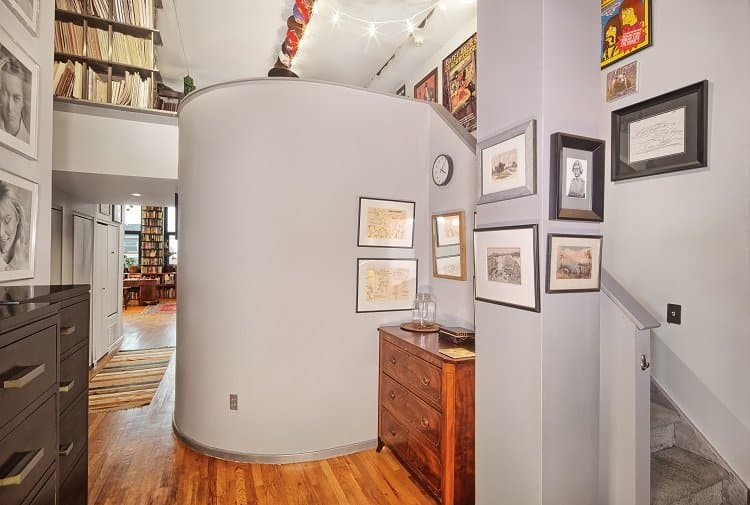 The second level incorporates a spacious, south-facing master bedroom, as well as a full attached bathroom and an en-suite walk-in closet. There is also a versatile loft space that could be turned into a home office, a studio, or why not, a library. The condo comes with a one-car parking space in the attached garage.
A world-renowned previous owner
If the name Simon Mulligan seems familiar, but you can't quite put your finger on how you've heard of him, allow us to refresh your memory.
The world-renowned British pianist has worked with legendary names like Van Morrison, Sting, Liza Minnelli, Dame Shirley Bassey, and Branford Marsalis. He also worked with the late composer Michael Kamen on the HBO series Band of Brothers; you might know Kamen for his work on Pink Floyd's The Wall and Metallica's S&M live album, among others.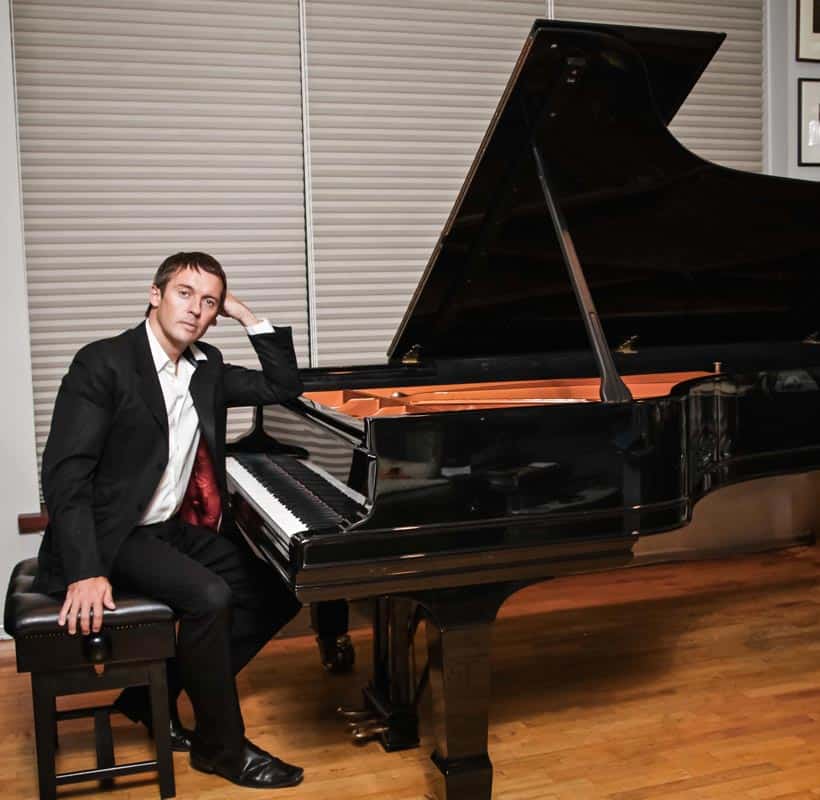 Mulligan has performed for Her Majesty, The Queen and the Royal Family, and for President Barack Obama.
He's played piano live at the Lincoln Center, the Grammy Awards, and has performed and recorded with the Royal Philharmonic Orchestra, the BBC Symphony, the Detroit Symphony, and the Hong Kong Philharmonic.
His list of achievements and collaborations is just too long to be featured here, so you might want to check out his full body of work here.
If you're interested in this property and want to learn more, Coldwell Banker Realty's Angela Cuciniello is handling the listing. Here's what she has to say about this unique property:
"Simon is a gifted pianist and Steinway recording artist who has performed for world leaders, collaborated with internationally famous musicians and orchestras, and worked with the top music labels in the industry. And he made his home right here along the Hudson River, inspired by the grand spaces, scenic views and well-appointed décor," said Cuciniello.
"Hopefully, the new homeowner may experience the same level of inspiration and synergy from this condo."
More beautiful homes for sale
Trophy Apartment Once Owned by Composer Leonard Bernstein Asks $29.5 Million
Charming Estate With Ties to The Beatles On the Market in Connecticut
Newly Renovated, 1915-Built Townhouse in Park Slope Asks $4.4 Million
These 5 Unique Listings Will Remind You of Everything that Makes NYC Real Estate Special