---
💡 This article was published Jan. 21, 2017. This mansion has had quite a run since then, and this article is old news. Here's what 924 Bel-Air Road has been up to lately.
Few have dared to put a $200 million price tag on a home. Well, except for the Playboy Mansion and that didn't end well.
But handbag tycoon Bruce Makowsky — now well versed in flipping high-end contemporary mansions — took things one step further and brought to market what has instantly become the crown jewel of U.S. real estate: a massive 38,000-square-foot mega-mansion located at 924 Bel Air Road listed for a whopping $250 million.
Setting a new record for the country's most expensive home ever listed for sale, the Bel Air mansion is now one of the priciest homes in the world, and has dethroned the Spelling Manor as the pinnacle of luxury in the U.S.
---
What you get for the money:
Location: 924 Bel Air Road, Los Angeles CA, set in an ultra-exclusive Bel Air enclave
Square feet: 38,000
Bedrooms: 12
Bathrooms: 21
Views: 270-degree unobstructed views that span from the snow covered mountains all the way to the Pacific Ocean and the incredible

Los Angeles

skyline in-between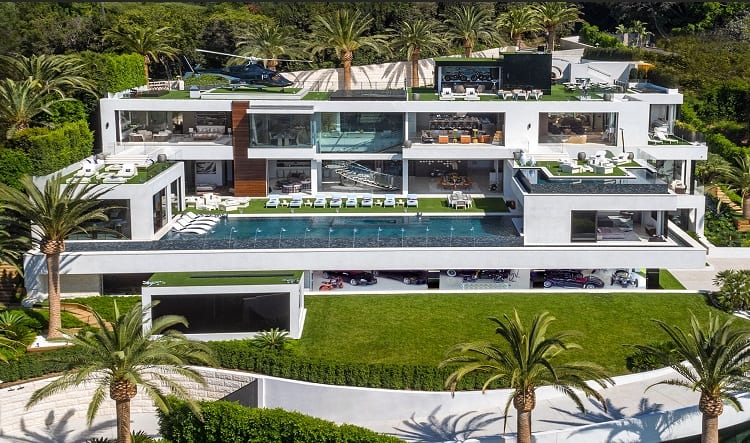 ---
What Types of Amenities You Can Expect for the Most Expensive Home in the U.S.
Luxury developer Bruce Makowsky, with tons of experience in marketing mega-yachts and large private jets that can sell for up to $500 million, has carefully curated the amenity roster to appeal to world's richest.
And that's why the unique $250 million home comes with amenities that would make any luxury retreat blush.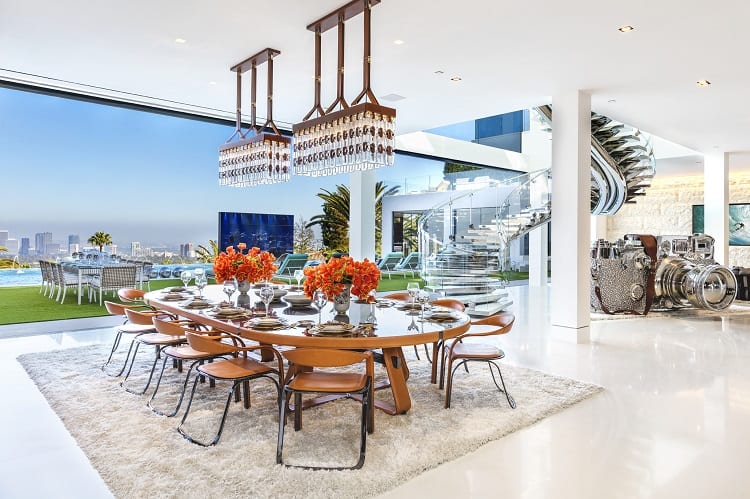 Boasting five bars, three gourmet kitchens and a 17,000-square-foot entertainment deck, America's most expensive home also features a massage studio/wellness spa, state-of-the-art fitness center, 85-foot glass tile infinity swimming pool, 40-seat 4K Dolby Atmos Theater, four-lane bowling alley/lounge.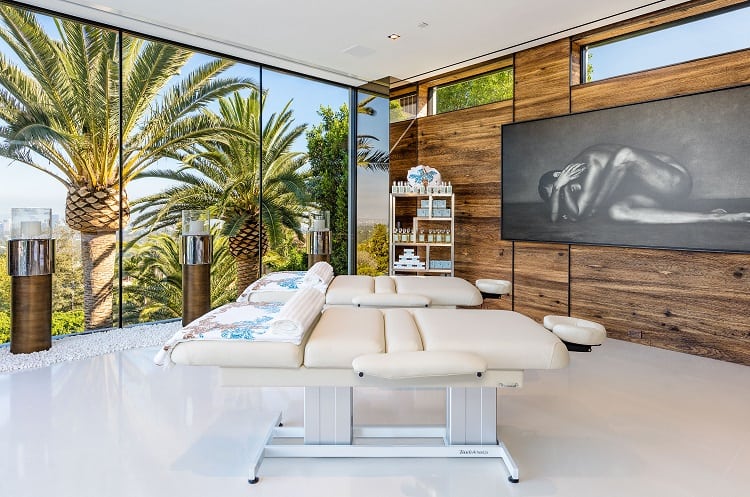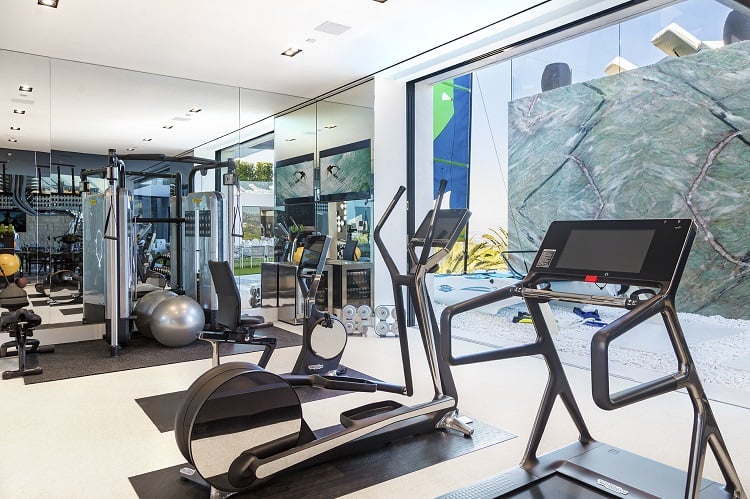 Not to mention that its auto gallery features cars valued at more than $30 million.
In terms of art, the spec mansion has over 100 curated art installations — some of them one-of-a-kind works of art collected from around the world. Oh, and did I forget to mention the massive assorted candy wall?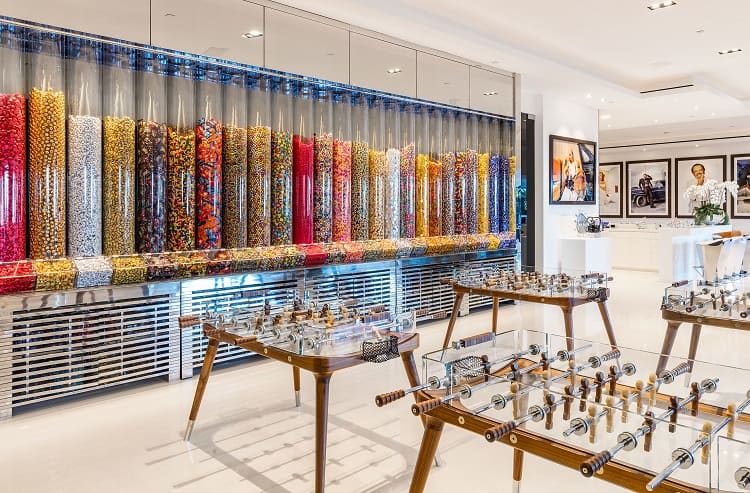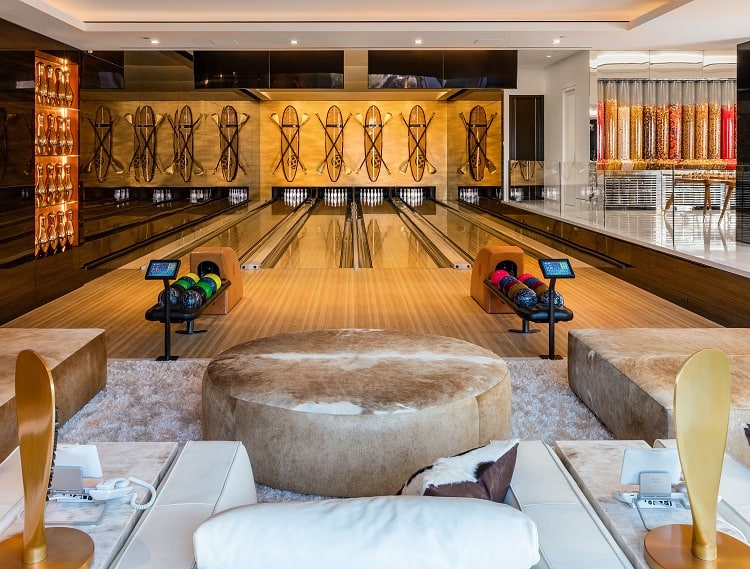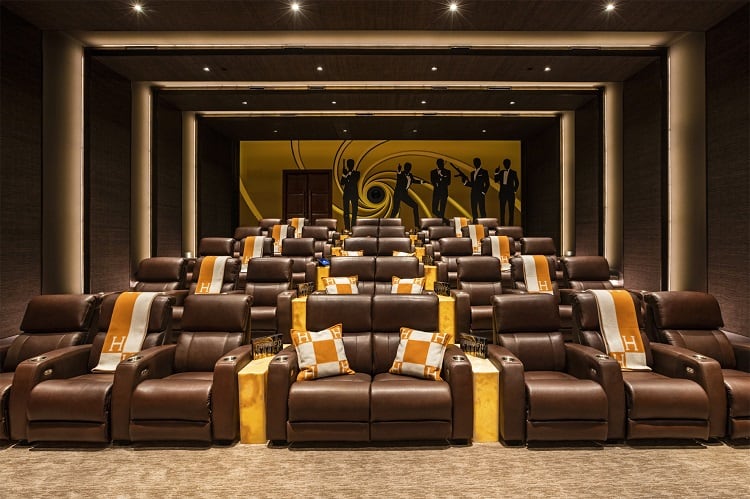 ---
More sprawling estates:
At $29.5 Million, The Island House is One of Orange County's Priciest Listings
The White House, Fort Lauderdale's Most Iconic Property, Sells for $24.5 Million
A Contemporary $56 Million Malibu Mansion Towers Above the Ocean
$25M Glass House Sits on 41+ Acres in Napa Valley, Offers Sweeping Views