Autumn is officially here, and for many of us, it's a wonderful time of year. There are those, however, who are already missing the summer heat and long sunny days.
Well, we have something very special for you summer-loving people, namely an exquisite Florida home that's getting ready to hit the auction block November 2nd.
Located at 1240 Gordon River Trail in Naples, Florida, this extravagant mansion sheltered by palm trees is being marketed by Tara McLean, president at Elite Auctions, and will be going on auction without reserve at 11 AM on Saturday, November 2nd.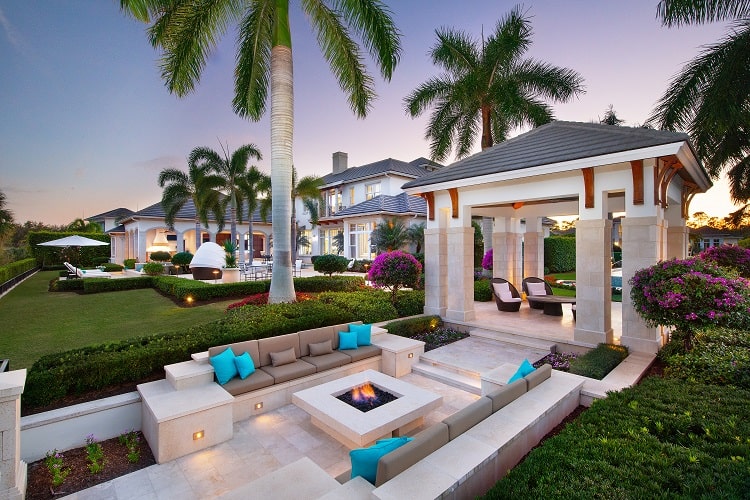 Those who want to check out the property beforehand can attend open houses on October 6th, 12th, 13th, 19th, 20th, 26th and 27th, as well as on November 1st.
Honestly, if you're looking to buy a home in sunny Florida, you have to go check out this house, as it's truly one of a kind. If, however, you can't attend any of the open house events, we've got you covered, as we're about to give you all the juicy details about this property.
First of all, the exterior is breathtaking.
As soon as the property gates open, you're hit with the sheer size of the estate, which covers a 7,418-square-foot main house and a 2,153-square-foot, free-standing guest house, as well as plenty of outdoor space and gorgeous landscaping.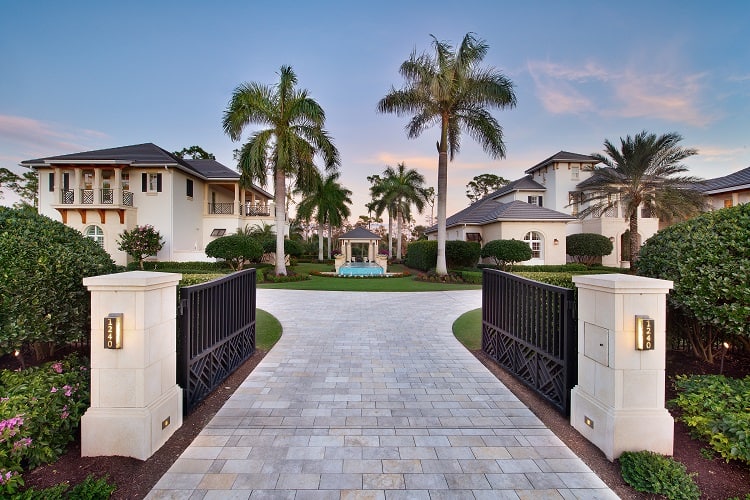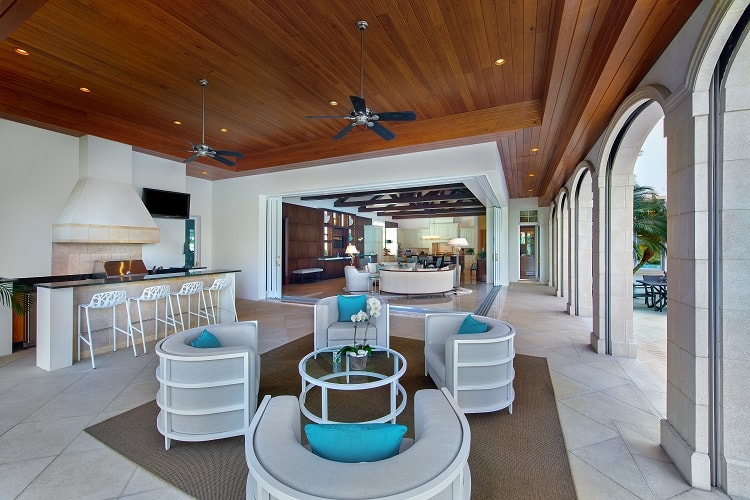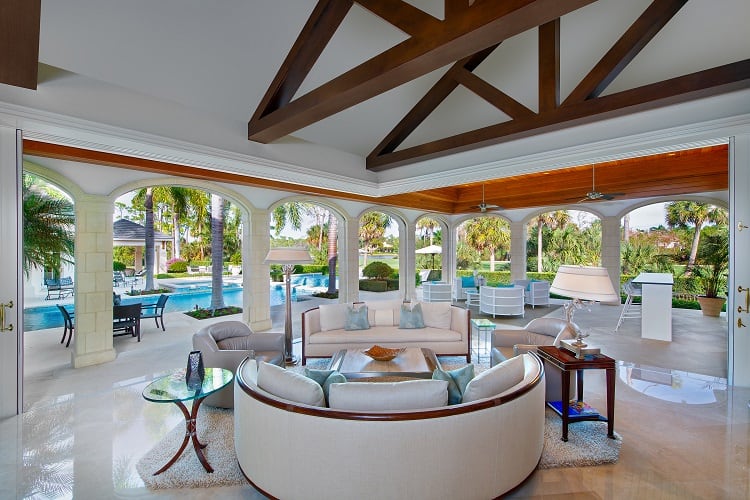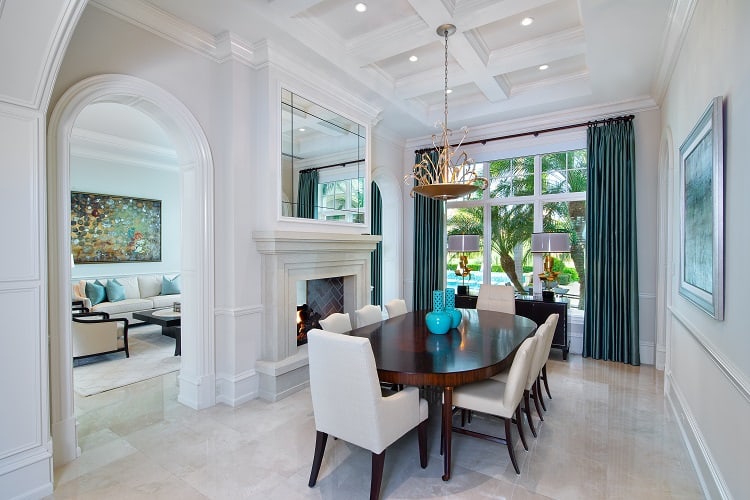 There are two swimming pools on the property, one as part of the main house and another one placed right between the two structures, so it can be used by residents and guests alike.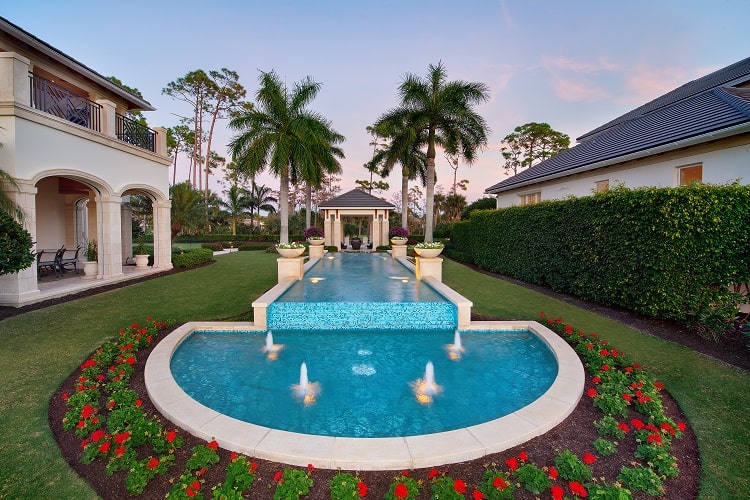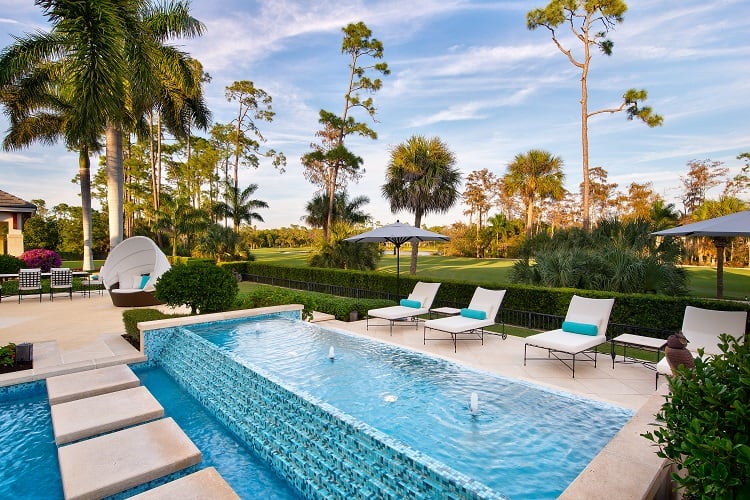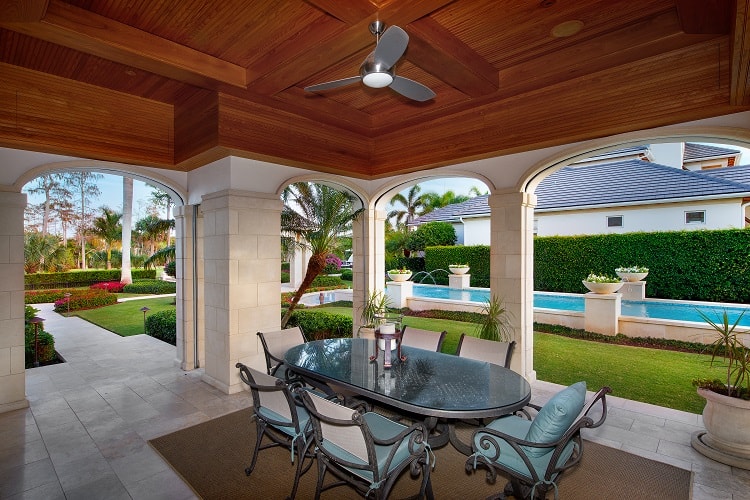 The home was designed by Stofft Cooney Architects and built by Borelli Construction, with the main house reaching completion in 2009.
Sitting on a 1.29-acre site, the home is also ideal for golf lovers, as it is immediately eligible for a full Grey Oaks membership.
The West Indies-inspired main house includes four bedrooms and a private apartment with a full kitchen, sitting room, en-suite bedroom and laundry.
There are also six full and two half-bathrooms, His and Hers studies with garden and golf course views, and a climate-controlled, 1,000-bottle wine cellar.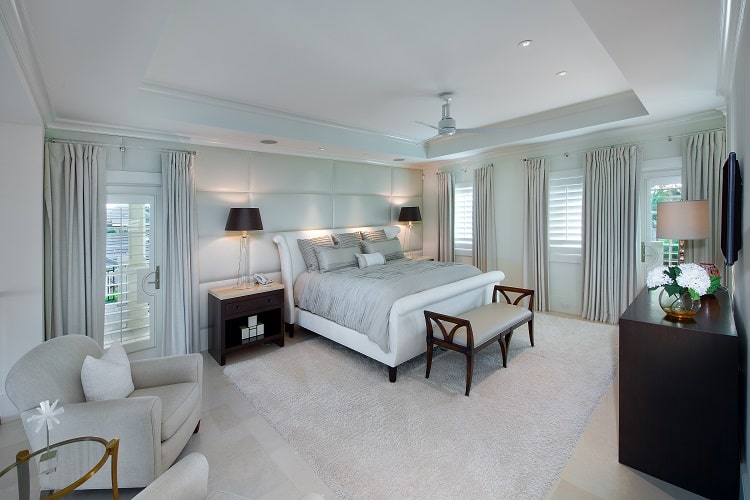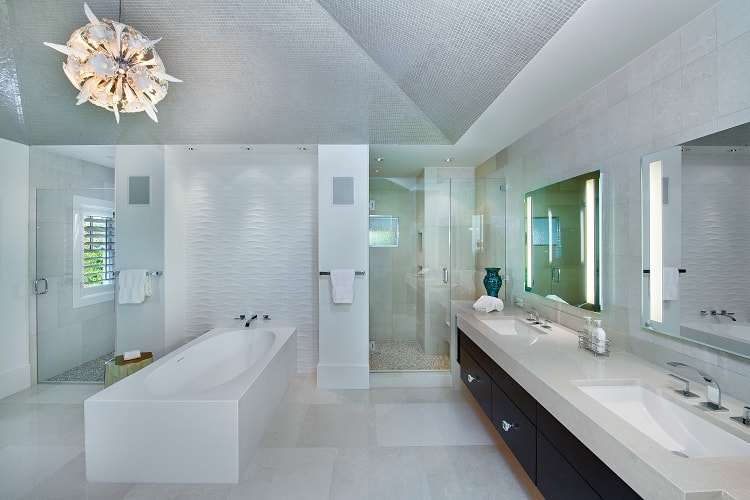 The main house also incorporates a gourmet kitchen with a Viking double oven range, decked out with four-panel pocketing sliders that open to a private outdoor loggia that features a summer kitchen and a heated swimming pool with an elevated spa and fountain.
Additionally, the structure also houses a state-of-the-art media room/home theater, a 12-camera digital security system and Savant home automation features.
Further amenities include a programmable Lutron HomeWorks lighting system, beautiful vaulted ceilings, and a climate-controlled, two-car attached garage, as well as another two-car detached garage with a golf cart garage included.
The main house connects to the guest house via a linear reflecting pool, sunken fire pit and covered sitting area.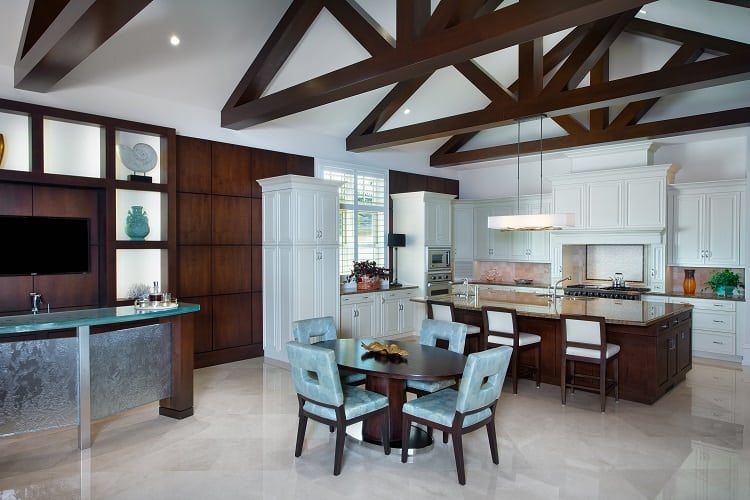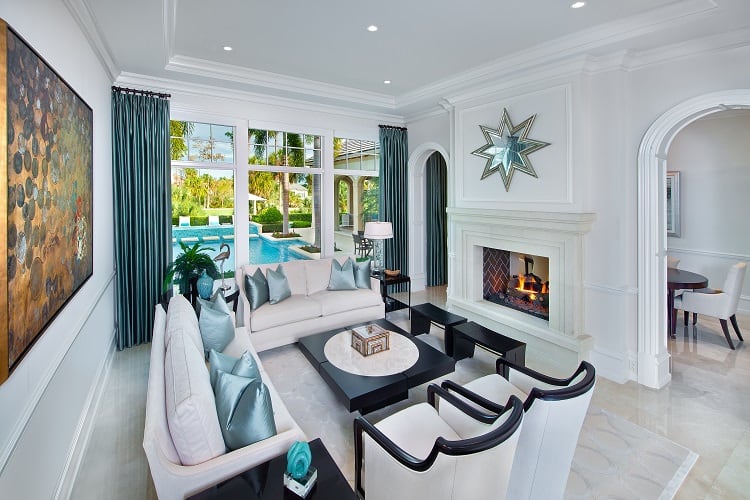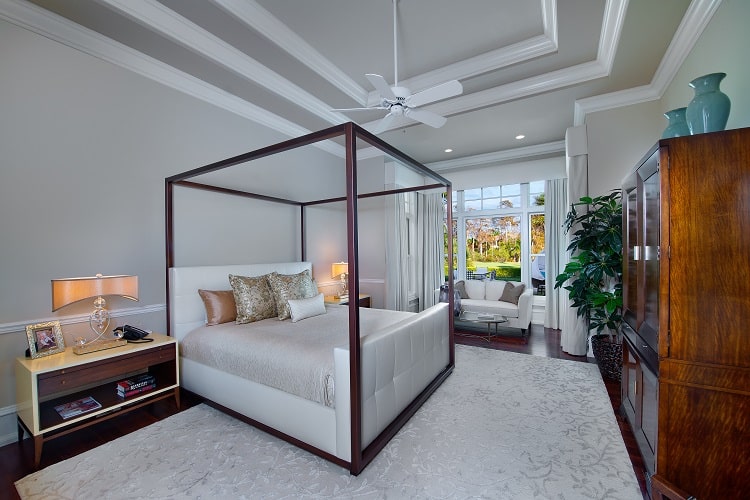 Speaking of the guest house, it was completed in 2011 and incorporates a stunning open room, and open kitchen with Sub-Zero and Miele appliances, an en-suite loft bedroom overlooking the golf course, a second-floor laundry room, a spacious balcony, a wet bar, and a single-car garage.
If you're still not convinced of the utter beauty and elegant charm of this Naples home, then check out the video below and see for yourself. Don't forget to mark the auction in your calendar, too.
More luxury homes
Serena Williams' House in Florida is Bold and Beautiful, Just Like Her
Grant Cardone's Houses: A $40M 'Castle on the Sand' and a Wildly Colorful Main Residence in Florida
Mar-a-Lago Neighboring Mansion Sells for a Whopping $50 Million
Tim Ferriss Reportedly Puts Florida House on the Auction Block; Turns Out He Never Owned a House in Florida